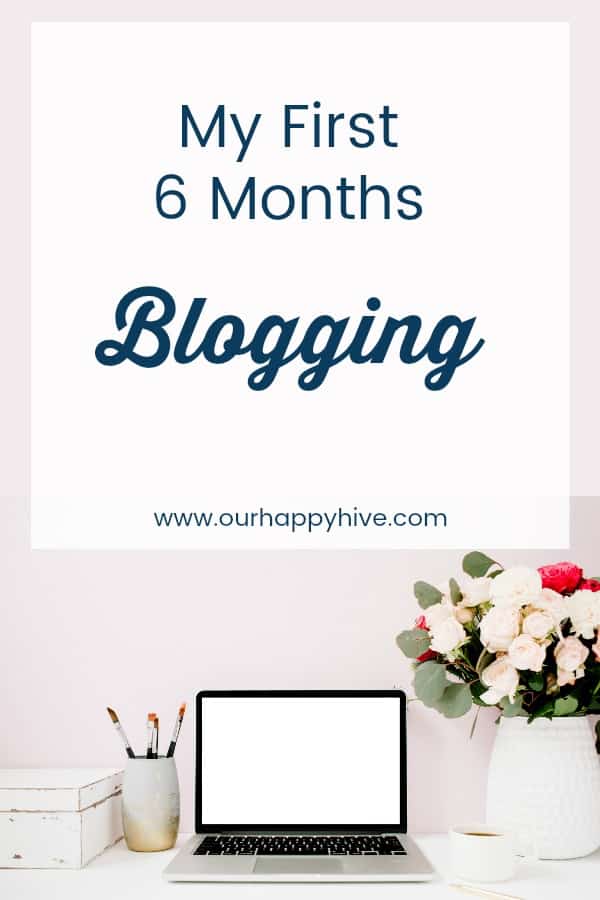 It's hard to believe I've been blogging for 6 months! In some ways I feel like I have a good understanding of blogging and in other ways I still have so much to learn. In this post, I'll share my progress to date, lessons learned, tools/resources I've used, and my strategy going forward.
This post contains affiliate links. For more information, see my disclosures here.
Progress To Date
Posts
I've posted 56 posts, usually posting twice a week with the occasional one post per week. My top 5 posts are:
1) 5 Insanely Easy Steps To An Organized Pantry
2) 7 Super Practical Steps to Helping Your Children Succeed
4) Simple Christmas Crafts for Preschoolers Part 2
5) How to Host One Amazing Christmas Cookie Party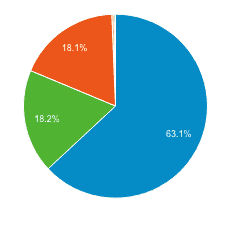 Social Media
Pinterest, Facebook, and Instagram continue to be my social media outlets. Pinterest is by far the number 1 driver of traffic to my site and where I dedicate the most time. Social Media (all outlets…even ones I don't focus on e.g. Twitter) drive 86.5% of my traffic. You can see the distribution across social media.
Blue – Pinterest
Green – Facebook
Orange – Stumble Upon
Followers have also continued to increase across Instagram, Facebook, and Pinterest.
Blog Traffic
November, December, and January were big months for my little blog averaging about 5k views per month. I thought the increase would continue and the only way was up! But I was wrong! February things started to slow down and they have continued at that pace thus far in March.


Reasons for the Dip
Part of the reason for the dip is due to a change in strategy. I intentionally slowed down some of my marketing efforts in order to assess where I was with blogging, retool, and refocus. I've also heard that there is seasonality in blogging and some natural times of the year when people are on Pinterest more. Lastly, I had a number of seasonal posts that were big hits around Christmas and the beginning of the year. The lack of seasonal traffic also influenced the dip.
Learning About Blogging
In the first 6 months, I've invested in some training including Building A Framework, which I mention in this post. I've also taken the Pinterest Ninja's course. It's a really great resource for learning about setting up a Pinterest Business Account, learning about creating Pins, and Pinning Strategies. I also bought The Genius Blogger's Toolkit from Ultimate Bundles. It's a compilation of various blogging courses, ebooks, and video modules from very experienced bloggers. They sell the bundle for a hugely discounted price but it's only sold once a year.
Moving Forward
When I reflect on the last 6 months, I still don't have everything figured out, but I am proud of the progress I've made. One of the things I am focused on now is finding the right balance with creating content and direct marketing to my audience though my own social channels vs. networking in Facebook groups with other bloggers in order for them to share my content. At this point I spend about 20% of my blogging time developing posts / and pins and 80% of the time networking with other bloggers. Networking is huge in the blogger world, but I feel like I've focused too much on networking and not enough on my audience. This is going to change.
Continuing To Learn
I'm excited about the way forward. I recently signed up for the Elite Blog Academy (EBA). It's a program that is only open once a year and you go through the materials with a cohort of other bloggers. EBA is a step by step guide that teaches everything you needed to know about creating a successful blog, growing a loyal following, and transforming your passion into a business. The workload is pretty heavy for this course, so, I'll likely shift down to one post per week for a while I retool. I'm sure I'll do a review once I've completed the course, but that likely won't be until the fall 2018.
Closing Thoughts
The first six months of blogging has been full of learning, connecting, and developing. The next six months will be equally full of learning and I'm also sure there will also be some changes…good and exciting changes. I can't wait to continue the journey with y'all! Thanks for hanging around!