I love blogging, but I'll be honest —it can be very overwhelming in the beginning.
No Compass
In September of 2017, I launched Our Happy Hive with very little knowledge about blogging. Hoping to gain some insight, I searched the web high and low for tips and direction on how to blog. It was very clear that lots of people had lots to say and that much of it was contradictory. I felt lost and without a compass.
Facebook Groups
Hoping to gain some experience from tangible people, I joined a few Facebook blogging groups. In these groups, I learned that I was not alone. There were many (thousands) of new bloggers all trying to figure things out. There was an eagerness to share and tell each other the most recent Pinterest or Instagram code that had been cracked, but once again, there was contradictory information.
Support could be found for newbie bloggers in these groups. Members would share each other's content trying to help promote each other's blogs, gain traction with SEO, or in one of the main social media outlets. I was impressed by the camaraderie and mutual support that was available.
Nightly, I spent an hour or two sharing my latest post hoping other bloggers would amplify it through their channels. Likewise, I would take their posts and share it with my people. It seemed that this was one of the primary ways to grow your blog and it was something that had to be done.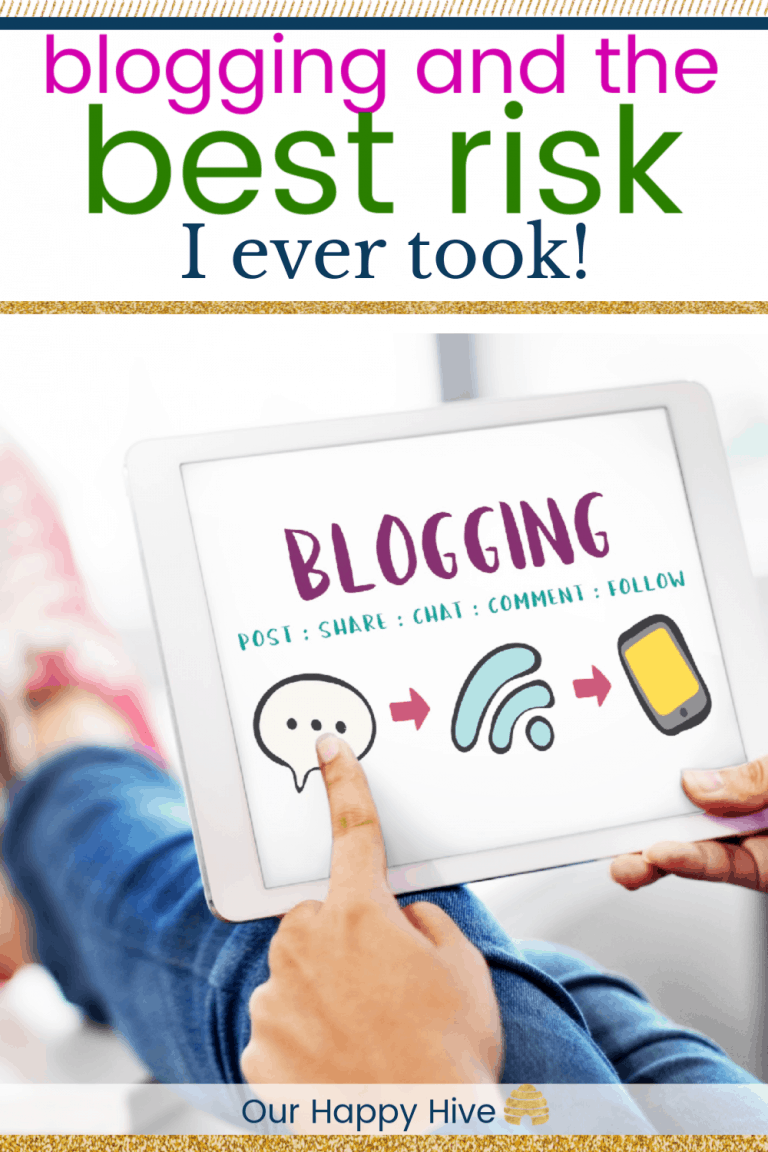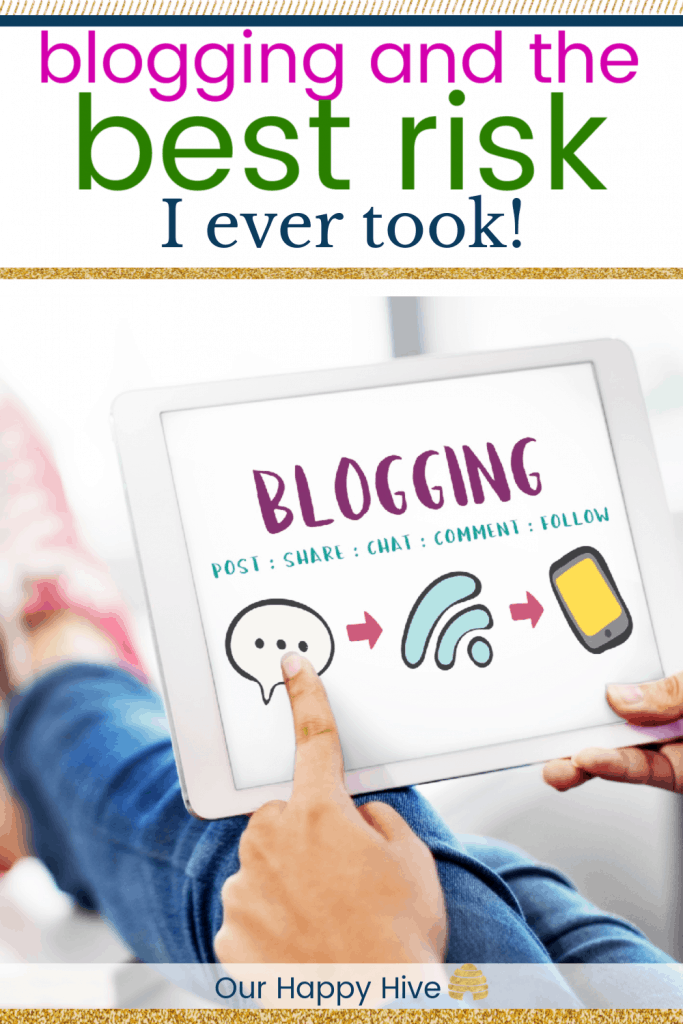 Burn Out
By January, just a few short months into my blogging career, I was burnt out. I hadn't made any real connections with other bloggers. Don't get me wrong, they were all nice, there just wasn't enough there for us to form real connections. The biggest burden and that which drained me was the mindless hours of clicking and sharing.
Was It Time To Quit?
It made me question how long I could keep it up. It was not life giving, not personally motivating or inspiring, and didn't at all align with the real reason I started to blog in the first place. At the end of the day, it didn't grow my blog or increase my subscribers. Sure, it drove some traffic, but it was primarily from other bloggers. Maybe blogging wasn't right for me. Quitting didn't seem like the right choice, but this was not sustainable. Something had to change.
Do you ever feel the same way? Maybe you wish there was someone out there who could just show you, step-by-step, exactly what you needed to do to create a successful blog.
Elite Blog Academy
That is exactly what Elite Blog Academy 4.0 was designed to do.
Last March, I decided to enroll in the Elite Blog Academy. I wasn't sure I would learn anything new, but I was willing to take the chance.
And, let me tell you, I am so glad I did!
Game Changer
Since starting Elite Blog Academy® (EBA), the way I blog has completely changed. I realized that previously I was spending my time and energy on the wrong things…things that lead to short-term results, but not a long-term benefit. With EBA, I now had a road map that showed me exactly what I needed to do to have a profitable blog.
Proven Results
After reading dozens of stories about Ruth Soukup's success (the founder of EBA) or the success of people that had completed EBA, I felt confident in the quality of the program content. Now, finally, instead of spending countless hours researching the internet on "How to Blog," "How to post on Pinterest," or "How to do SEO," I had a one stop shop that I trusted.
The Elite Blog Academy Community
Another huge bonus was the EBA community. I don't know if this was even obvious to me upfront, but there are so may EBA Alumni that are actively involved in the Facebook group. This Facebook group was different than the others I mentioned previously. There was a mix of new bloggers and well-established bloggers. There were weekly sessions hosted by Ruth and at times other successful bloggers. It was focused more on learning and sharing lessons learned than it was about amplifying or promoting your stuff or other people's posts.
Lasting Change
I eventually stepped away from the original Facebook groups I had joined when I first stared blogging. I no longer dedicated mindless hours to them nightly. I was afraid that by taking this bold step that my traffic would take a big hit. To be honest, it did decline for a few months, but now, it is stronger than ever. Even better, I now have real traffic and subscribers from people that want to hear what I have to share.
Lessons Learned
The Elite Blog Academy taught me how to write quality content for my audience. It helped me understand Pinterest and Social Media as they relate to blogging. I learned about SEO, how to create lead magnets, how to set up my email service provider, and grow my blog. Today, Our Happy Hive is a community of over 1,250 members and growing daily!
Totally Worth It
I met Ruth at the Elite Blog Academy – Activate Conference they hosted this past September. My thankfulness to her and this program overwhelmed me. I'm not sure if I would have stayed the course had I not found this proverbial life-saver. Our Happy Hive definitely wouldn't be what it is today had I not taken this risk!
And you know what? None of this was by accident.
Since 2014, Elite Blog Academy® has been field-tested by bloggers just like me. The program is designed to get results, and it does.
In fact, it even comes with a 100% money-back guarantee, which means you've literally got nothing to lose.
This post may contain affiliate links. For more information, please read my Affiliates Disclosure.
But don't wait!
Enrollment for Elite Blog Academy® only opens ONCE a year, for five days only. If you want in, you'll have to act fast!
This year, the doors officially open on March 4th, but EBA® founder Ruth Soukup is offering a free training series the week beforehand called Blogging Made Simple that I highly recommend!
You can get registered for this free training HERE.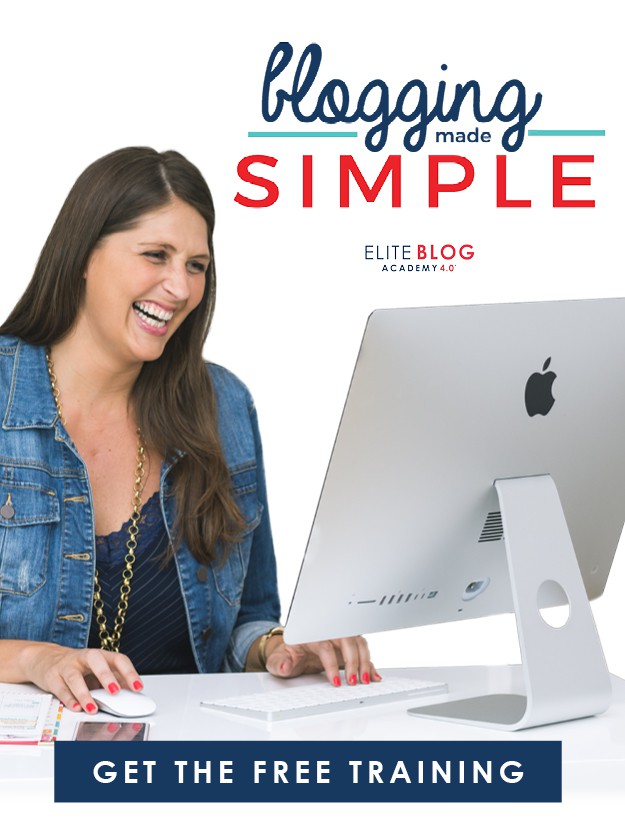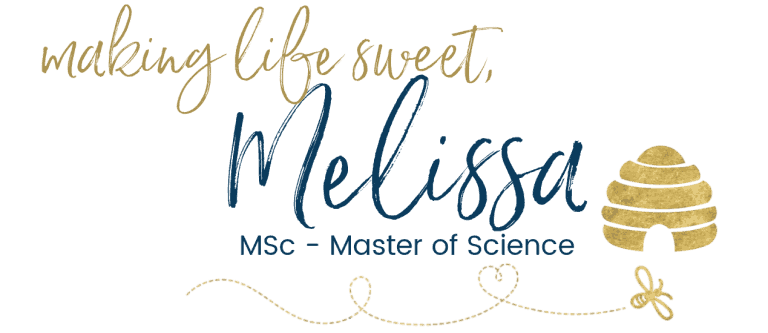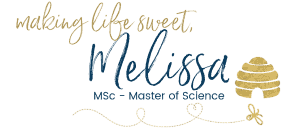 Free-Bee Resource Library
Enter my
Free-Bee Resource Library
for my latest downloadable files and printables! Password is 'honey' -- please copy and paste that in at the link above. Thanks for being a subscriber!!