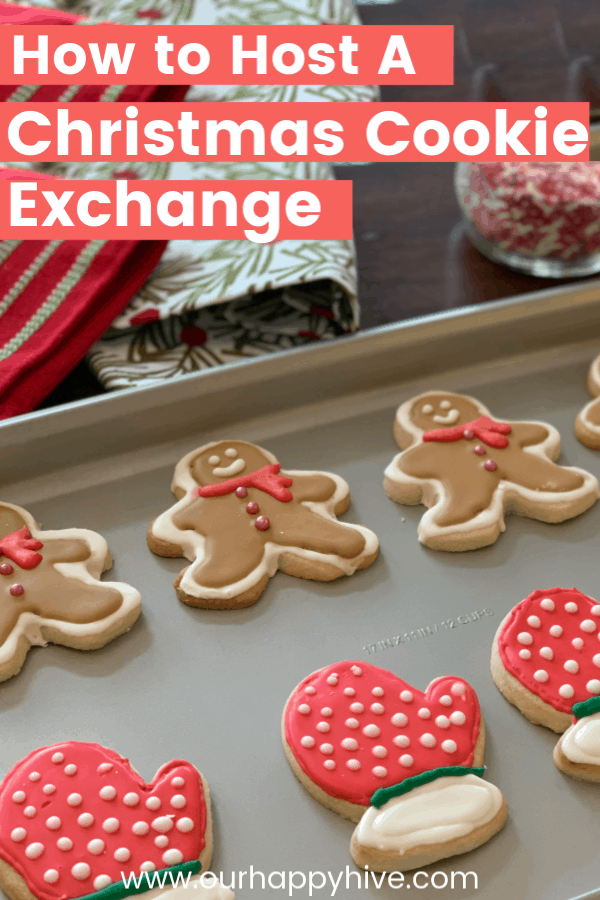 Twelve years ago, I was invited to my first Christmas Cookie Exchange party and the world as I knew it changed…FOREVER! The hostesses set a high bar and the guests raised the bar each year thereafter. Each guest brought their most delicious cookies to share, but not just slapped onto any old platter. The cookies were beautifully decorated, pre-packaged, and skillfully presented in a holiday theme. I recall one of my friends put her cookies inside of plastic ornaments and hung them on a small Christmas tree she set up at the party. We got to taste a small bite of each cookie and then we voted. Prizes were awarded for the best tasting cookie and a few other categories. We each left with a wide variety of cookies that we could repackage and share with neighbors or friends over the holidays.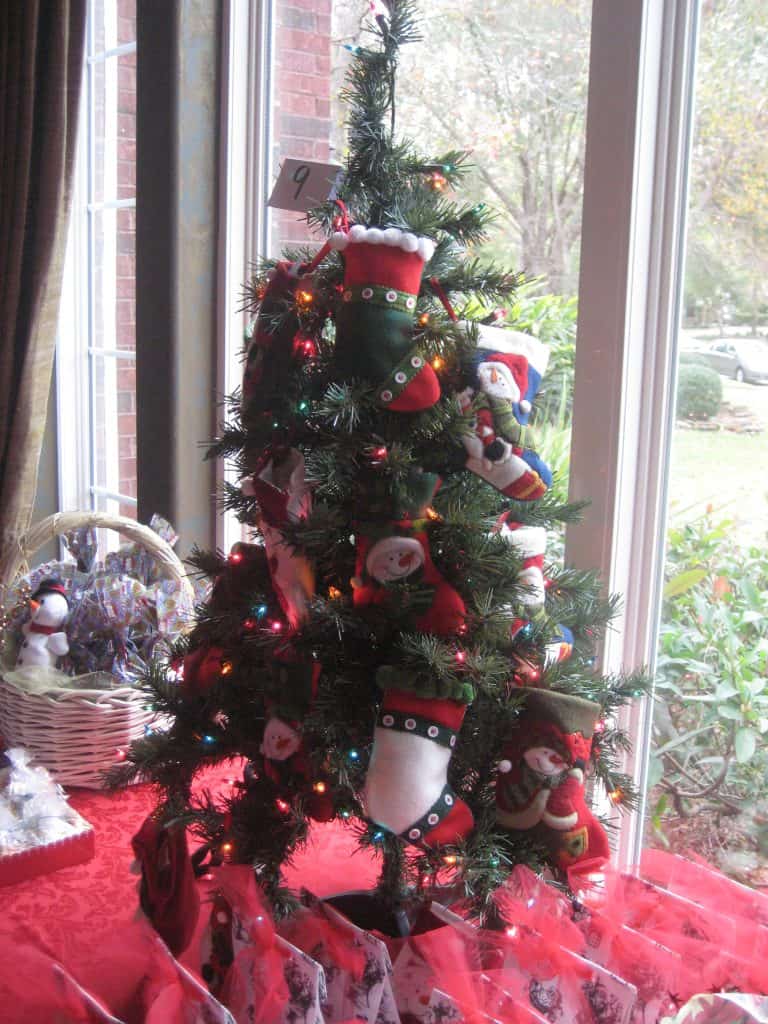 This became one of my favorite holiday traditions. When I moved to Canada, I really missed this event and decided to recreate it with my new friends and neighbors. Now, it's something we all look forward to each year. Below are a few tips if you want to plan a Christmas Cookie Exchange party of your own.
Determine the Date and Location For Your Christmas Cookie Party
Determine the location for your Christmas Cookie Exchange. During the holiday, I prefer to host the party at my house; it feels more cozy, festive, and personal than a professional venue.
Next choose a date. Christmas is such a busy time of the year. I've found that many companies have their holiday party around the middle of the month, so I typically try to host on a different weekend. One year, I had a party around the 22nd. Most of the other Christmas parties were already done, kids were done with school and everyone especially loved it because the cookies were still fresh for the holidays. Whatever date you choose, try to send the invitation out 3-4 weeks in advance so that people can get it on their calendars before things get too busy!
Decide how many guests to invite to Your Chrismas Cookie Exchange
There are 2 things you should consider when determining the number of guests; 1) how many people your space can hold and 2) how much table/counter space you have to display the cookies. #2 is more important if you're having guests bring their cookies in a holiday display vs. a serving platter. I generally estimate a space of about 2.5 ft x 2.5 ft for each display. Some need less space and some need more, but it all works out in the end.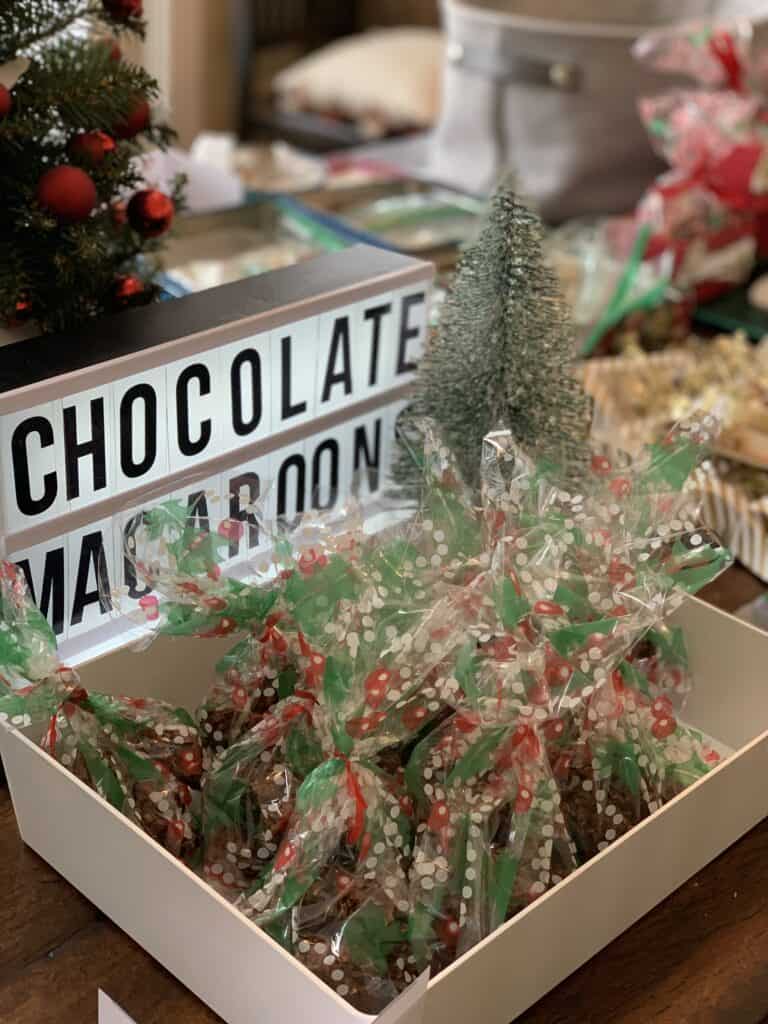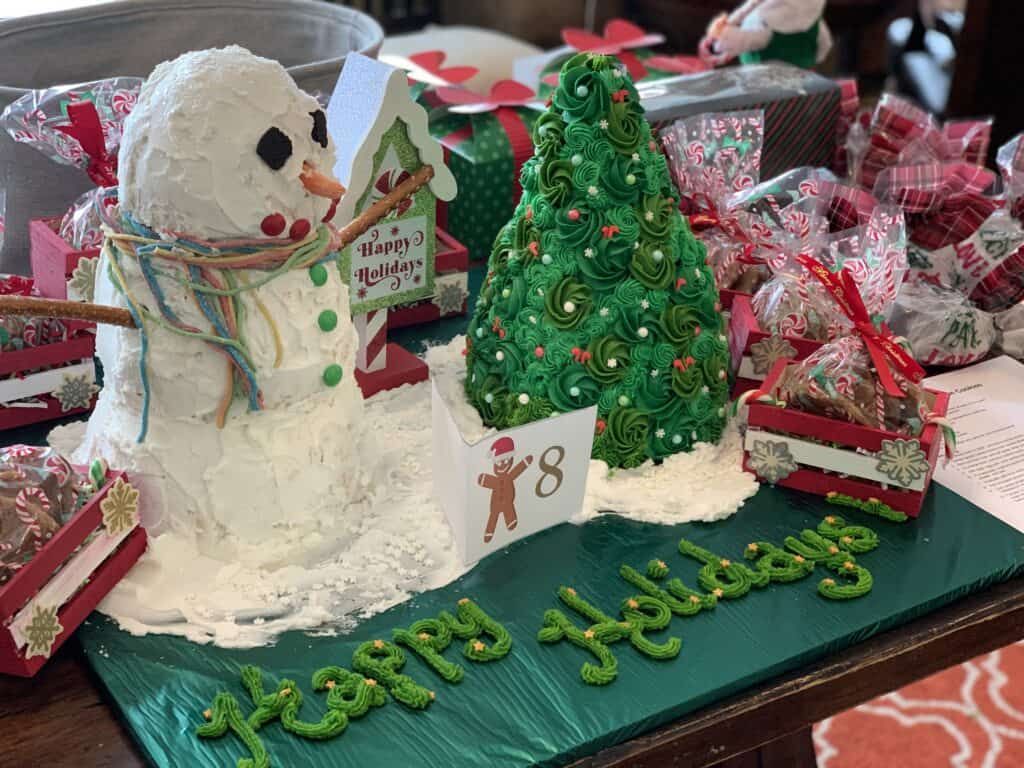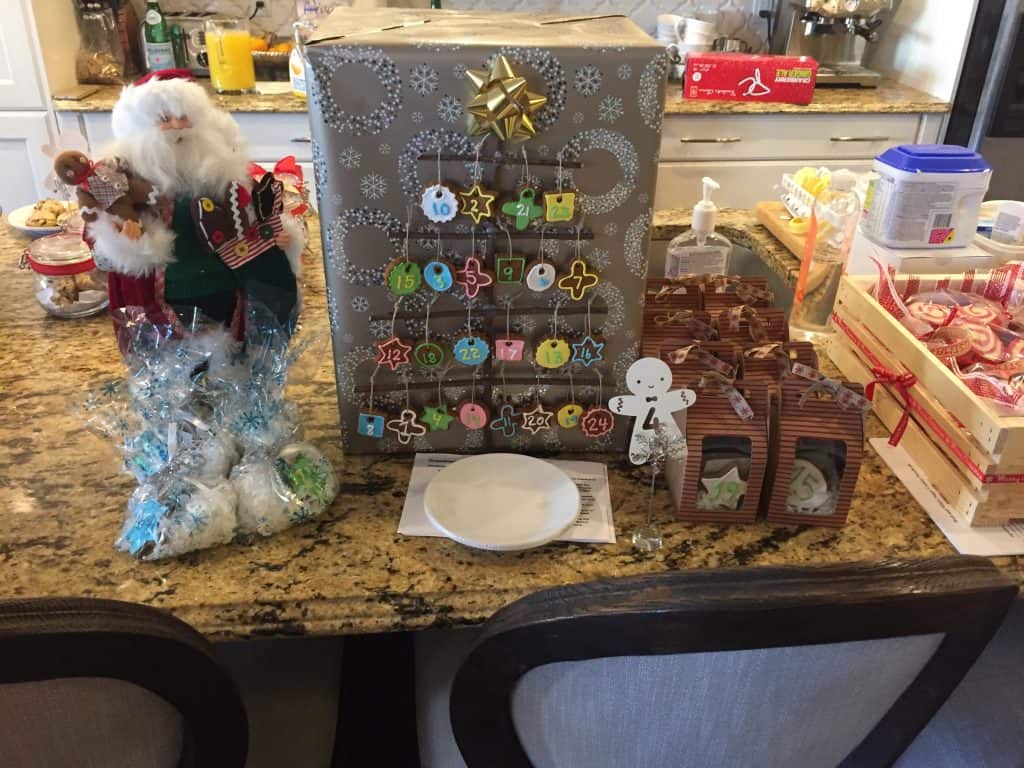 Create and Send your Christmas Cookie Exchange Invite with instructions and rules:
I like to use Evite (www.evite.com) it is easy to use and track your invites. Below is sample wording for the invitation along with the guidelines I share with my guests.
It's the time of the year
when best cookies are made
What fun to make extra in order to trade
Please come on December XX
bring cookies, your best
Exchange yours for others and so will each guest
The Details (Included in the Invite):
A Christmas Cookie Exchange is no ordinary party! No one arrives or leaves a cookie exchange party empty-handed. Oh, and there's a competitive part of the day – 3 PRIZES will be given for Best Tasting Cookie, Best Looking Cookie, and Best Display of Cookies!
All cookies should be homemade – there's a PRIZE for the Best Tasting and a PRIZE for the Best Looking Cookie
Please bring 4 dozen total cookies – packaged in groups of 4
Arrange cookies in a basket, platter, on a sled, in a tree etc…and be creative – there's a PRIZE for the best display!
Bring XX copies of your recipe to share with others
If you don't have time to bake or have burnt your cookies yet still want to attend, you can go to a real bakery and buy 4 dozen yummy cookies.

Plan the menu
I typically hold our party in the morning and offer a brunch menu. Below are some ideas for brunch.
Drinks:
Mimosa,
Eggnog,
Coffee,
Lattes,
Orange Juice,
Sparkling Water etc.
Food:
Egg Casserole or Quiche,
Ham,
Fruit Salad,
Cheese and Crackers,
Yogurt and Granola,
and Veggie Tray

Atmosphere, Decorations, & Supplies
Your home is probably already decorated for Christmas, so you likely won't need any additional decorations. I like to add some fresh flowers to the mix if possible. Also, music makes a huge difference. Make sure you have a good Christmas music mix to play during the party. Lastly, make some Christmas Cider or light a festive candle.
You can use your regular dishes or get some matching napkins and plates. I often try to plan a year ahead and buy my supplies at the end of the previous Christmas season so that I get a really good deal on it!
The Competition
Of course, you don't have to have a competition aspect AT ALL…or you can change the categories for the competition. Some also have an Ugly Sweater, Holiday Dress, or Christmas PJs competition. Be creative and have fun!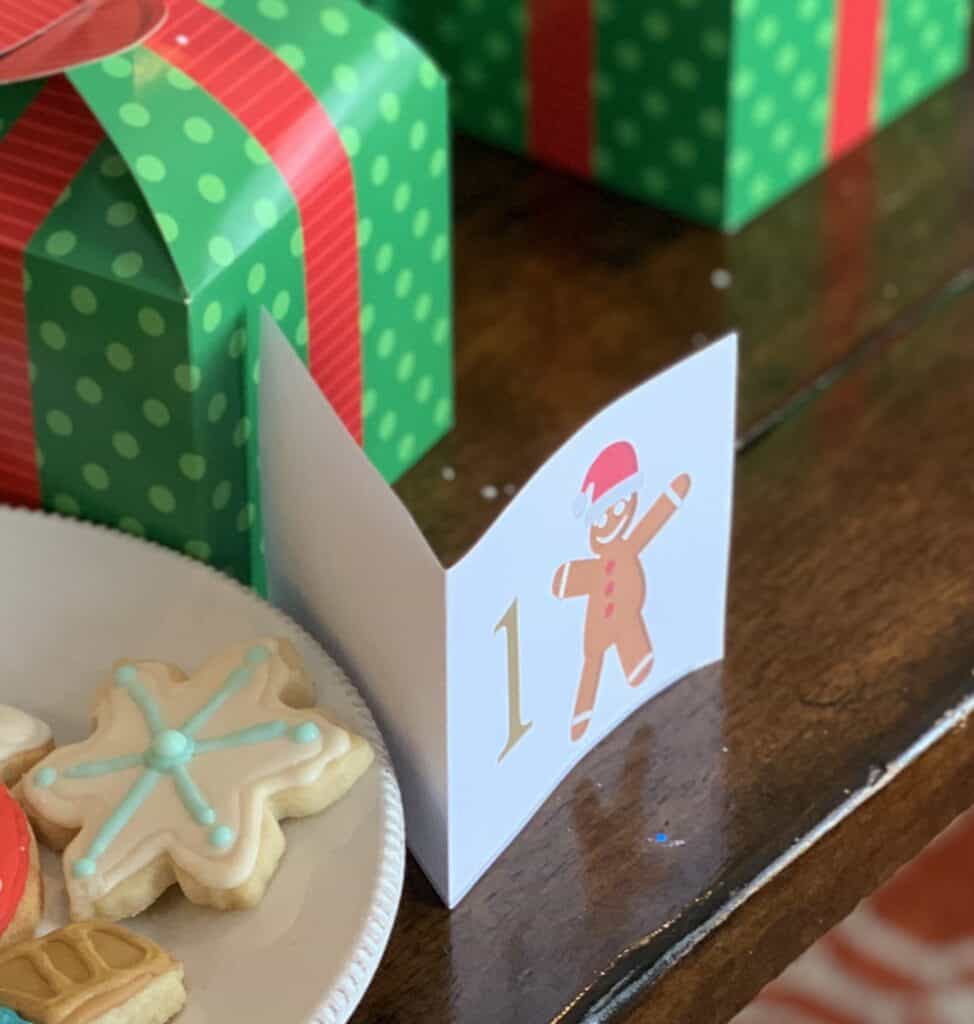 When getting ready for the competition aspect, create 2 sets of numbers for the number of guests that are planning on attending. Each guest will keep one number and place the other number by their cookies. Also, print a cookie-voting ballot for each guest (you can download mine in the Free-Bee Library – See End of Post). Lastly, provide a plate and knife for each guest to place their sample cookies on. They can use the knife to cut the cookie into smaller sizes for tastings.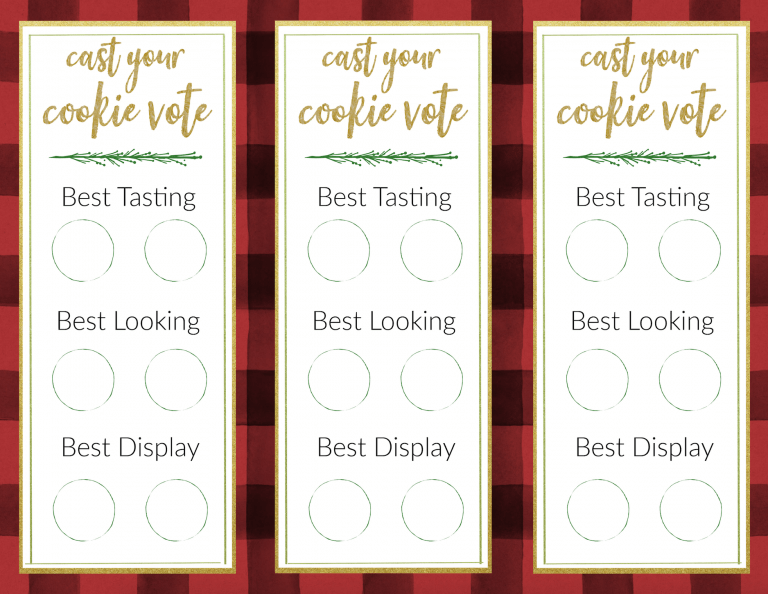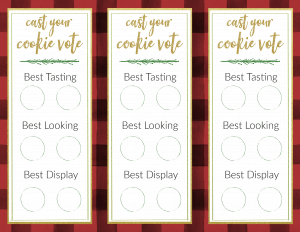 Christmas Cookie Competition Prize Ideas
If you're doing a competition, you can get some simple prizes for the winners. Cooking tools are always a hit…think of festive dishtowels or a holiday spatula and stirring spoons. I also like to get gift cards to stores ladies like to go to like Sephora or Bath & Body Works. The only rule is that they use it for themselves and not on one of their kids!!!
What to Do With All of Your Cookies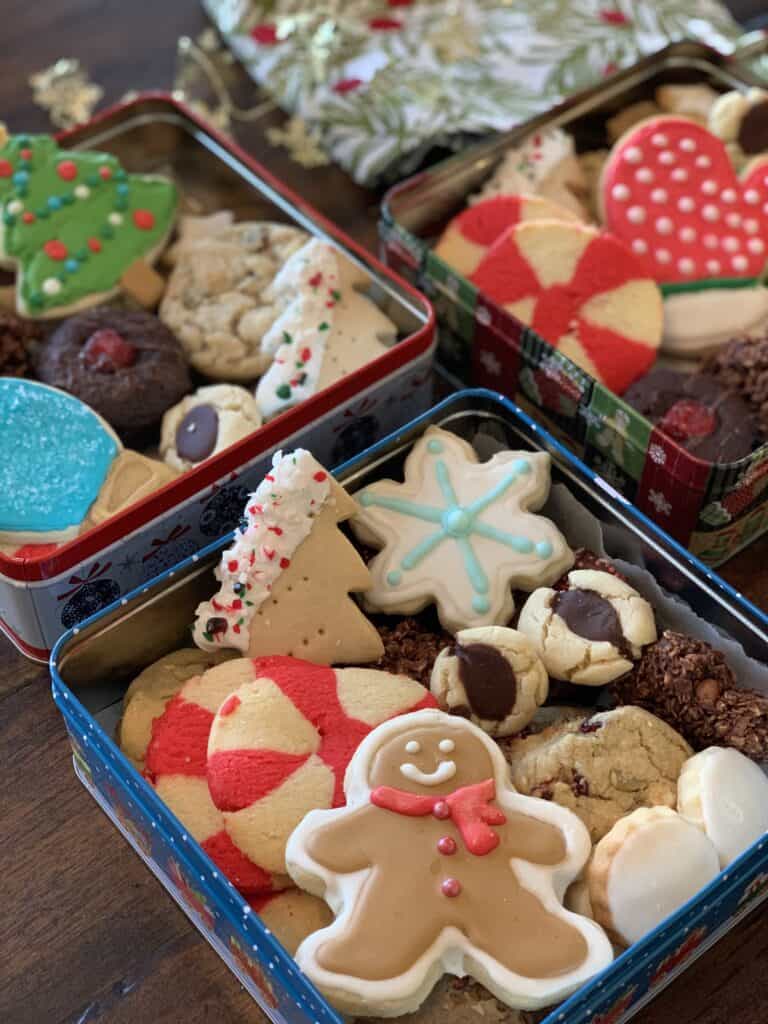 The great thing about a cookie exchange is that you end up with a wide variety of cookies that make a beautiful platter. We typically take home 8 to 10 varieties totaling about 4 dozen cookies at the end of the party. Some people freeze the cookies for Christmas and bring them out when they have friends or family over. Other people package them and share them with neighbors, teachers at their kids' schools, or other friends. And of course, you can keep them out and allow yourself to be tempted every day until they're gone. 🙂
Lastly, don't forget to bake and enter your own special cookie for the Christmas Cookie Exchange!
I hope you have as much fun as we do! Maybe it will become one of your favorite holiday traditions as well!!!


Save
Save
Save