Have you heard of a Mastermind group? I hadn't before I started blogging, but I began to hear about it shortly after starting my blogging career. Mastermind groups are not a new concept, in fact, they were introduced by Napoleon Hill in the 1920s with his book Think and Grow Rich.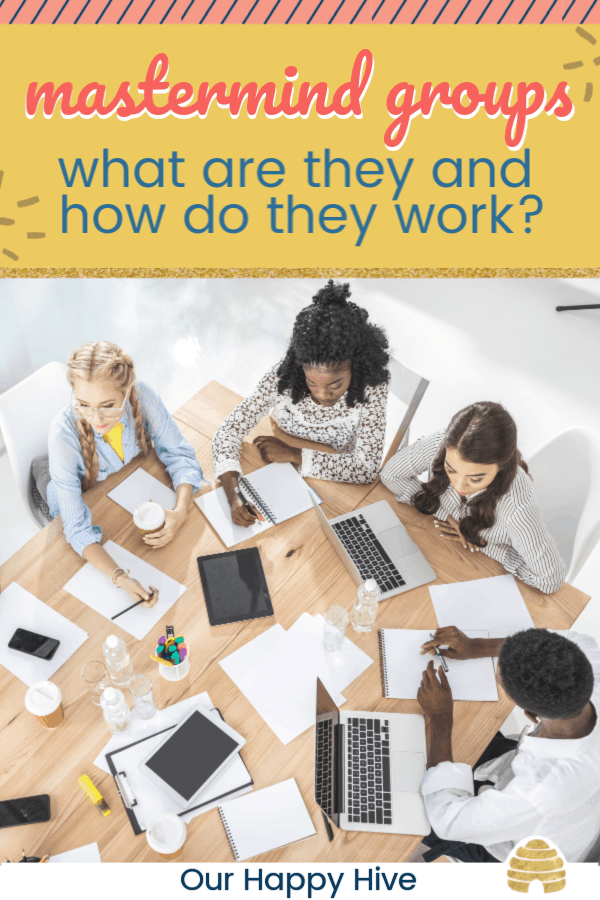 This post may contain affiliate links. For more information, please read my Affiliates Disclosure.
What does Mastermind Mean?
A mastermind is a group of people committed to helping each other grow in their business and overcome obstacles. Typically, members of a Mastermind come from a common background. For example, they might all be bloggers, self-employed, or first-time authors.
A Mastermind group provides accountability, problem-solving, and support. Peers give you honest feedback and help you brainstorm new possibilities. The collective advice of the group elevates the individual member's product or solution.
The group commits to a meeting schedule and may meet virtually or in person. Meetings can occur weekly, bi-weekly, or monthly.
My Experience with Masterminds
I have participated in 3 Mastermind groups. The first two were organic unpaid groups. I connected with other bloggers and we agreed to create a Mastermind. The third one is a paid group that included an application process and had limited spaces available. I'll talk later on about the pros and cons of paid vs unpaid.
Benefits of Belonging to a Mastermind
There are many benefits to participating in a Mastermind group, especially if you're in a space like blogging where you primarily work solo. By participating in a Mastermind group, you no longer feel alone. You build relationships and expand your network. You are able to give and receive from others. Another huge benefit is what I call the "Collective Genius" that comes out of the group dynamic (more about this later).
Giving and Receiving Feedback.
I'm a perfectionist at heart. In Ruth Soukup's new book, "Do It Scared" I'm classified as a "Rule Follower" – my fear archetype suggests that I want to get things right…typically the first time! So, while I want feedback, it is generally easier to hear feedback that is positive and full of praise. (isn't that true for everyone?)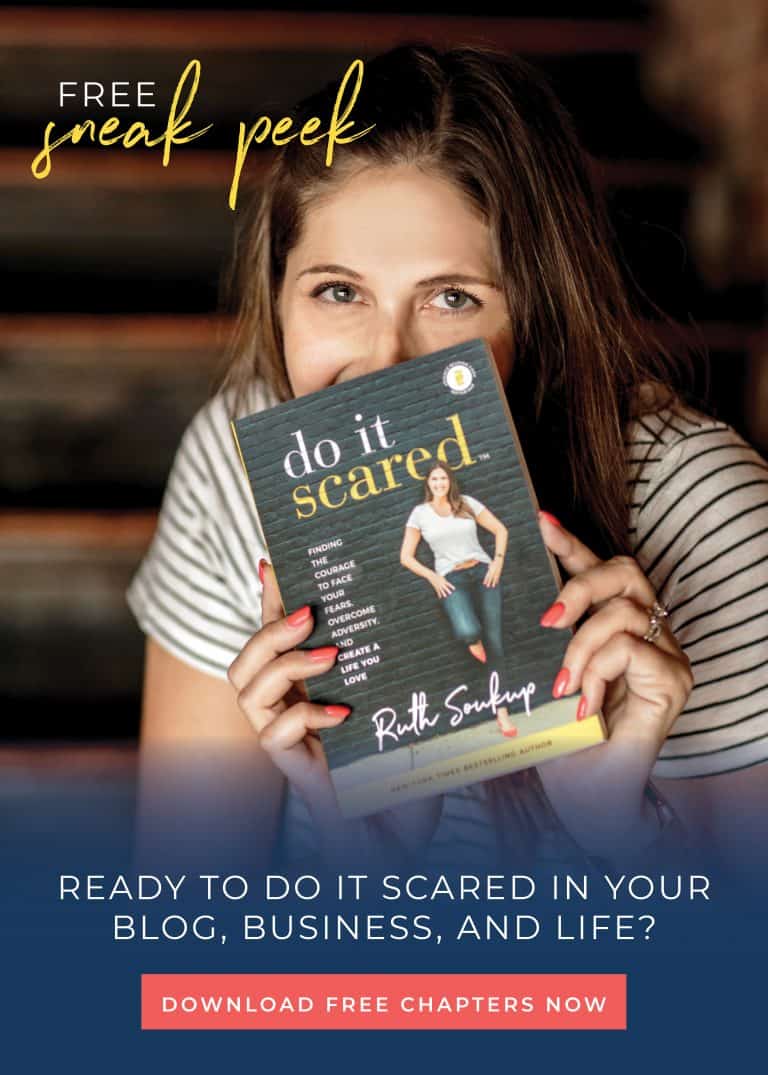 In my corporate life, I always worked with teams. My peers and direct reports didn't hold back and would give me unfiltered feedback on my latest project. Often they saw things differently than me. It could be agonizing to get on the same page, but in the end, I always had a better product than what I started out with.
The same is true of a Mastermind. You need to be open to feedback and constructive criticism in order to receive the "Collective Genius" of the group. If you're just there to have people validate your ideas, you're not going to receive the full power of the Mastermind. Even if it is crushing to receive constructive criticism, commit to being open!
How Do You Become Part of a Mastermind
So now you're likely wondering, how do I tap into this Collective Genius? How do I become a part of a Mastermind group? There are a variety of ways. Here are the three ways I've become involved.
Through a Facebook group – I was a part of a blogging community and someone put the call out to see if there were others that were interested in starting a Mastermind group
After a Conference – I attended a blogging conference and met 4 other women that I instantly connected with. We agreed post-conference to continue meeting on a weekly basis.
Through an Application Process – I heard about a paid Mastermind group led by a very experienced blogger. There was an application process for this group and a set number of spaces available.
You can also network with other bloggers to see if they are interested or if they are aware of any Mastermind groups.
Paid vs. Unpaid Mastermind Groups
From my experience, paid vs. unpaid groups have some differences. The paid group has a person that is responsible for organizing any meetings in person or virtual. They organize the agenda and schedule. Also, the leader of the group brings significant knowledge and experience to the table and helps mentor you during your time in the group. This can be a game changer. Paid masterminds also have a set start and end date.
If you are considering participating in a paid mastermind, I'd encourage you to do your research on the leader of the group. Make sure they are knowledgeable, trustworthy, and worth the price they have put on the group.
Unpaid Mastermind groups can also add value to your business. I have had good experiences in both of the groups I've participated in and I always take away new knowledge! In an unpaid group, members share accountability for the schedule and agenda. They are likely at similar places in their business vs. the leader with more experience in the example I shared previously.
While I've had good experiences in the two unpaid Mastermind groups I've participated in, there is less accountability in these groups. On occasion, meetings are canceled at the last minute and membership can decline.
What Should you Expect of Mastermind Members
I mentioned earlier about the need to be open to feedback. That is just one quality of a Mastermind Member. Whether in a paid or unpaid group, you should expect the following of any member:
Confidentiality – This is paramount! If you want openness and trust to share about each other's business, struggles, and opportunities, you need to commit to confidentiality. In some cases, Mastermind groups have their members sign confidentiality agreements.
Involvement – Members need to be committed to showing up and participating. That means physically and mentally being present in person, on calls, or on video conferences.
Honesty – Be ready and willing, to be honest with your peers in the group. Don't go there with the goal of telling them only one side of the equation. Tough love has to be a part of the Mastermind if you want to reach "Collective Genius."
Respect – Coupled with honesty, you need to treat your peers with respect and kindness.
Openness – The willingness to give and receive advice. Pride needs to be pushed to the side and humility to the front. Invite people to critique your work and give it to you straight and be willing to do the same for others.
Structure of Time Together
There is no one way to do a Mastermind. The members either create the agenda or have a lot of influence over the agenda. Typically, sometimes each meeting is spent to:
Accountability – group members individually share the progress they've made towards their goals
Learning – sharing knowledge and expertise. One member may share their experience and wisdom on a specific topic or they may do a review of a recent book they read or course they took.
Problem Solving – members share their challenges and seek input from the brain trust. Often this is in the form of a "hot seat." In a hot seat, a member knows in advance that the group is going to spend time helping them with their need. They come prepared to share a brief overview and seek input and guidance from the group. The group collectively focuses on one member's needs.
Check out this post for more ideas on how to structure a Mastermind Agenda.
Tools You Can Use
If you're planning on starting a Mastermind group, there are many tools that are available for free to use. All of the groups I've participated in have a virtual aspect to them. All three of the groups have members from multiple countries, so in person meetings are challenging to do frequently.
The good news is, there are many tools that can make connecting virtually very easy. The ones I've used the most are:
Zoom – for video conferencing
Facebook groups – for daily messaging or video chat
Slack – for daily messaging (typically groups use either Facebook or Slack)
Mastermind Group Game Changer
Mastermind groups have been a game changer for me. I like the accountability, the opportunity to verbally process with other people's input, and the opportunity to be challenged. If you're looking to grow your business and want accountability, learning, and a problem solving with others, then you should consider a Mastermind group.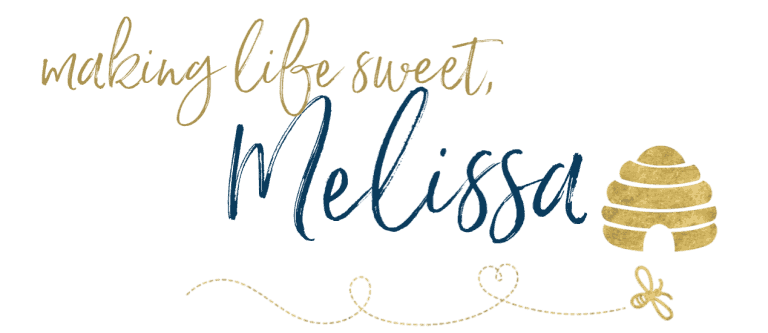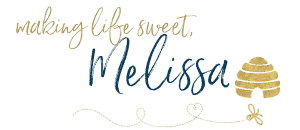 Free-Bee Resource Library
Enter my
Free-Bee Resource Library
for my latest downloadable files and printables! Password is 'honey' -- please copy and paste that in at the link above. Thanks for being a subscriber!!