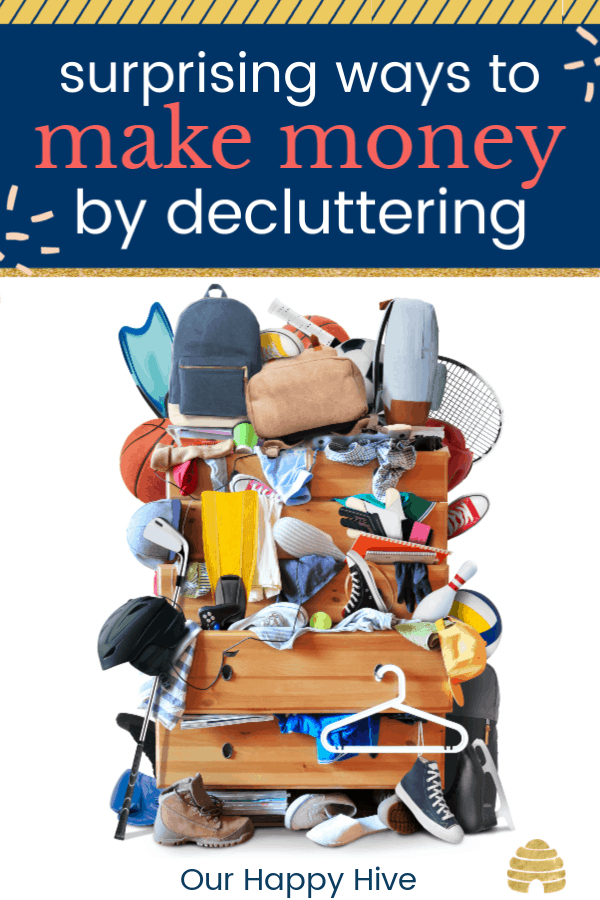 Last summer I realized I could make money by decluttering…good money. With baby #2 on the way, it was time to convert a spare bedroom into a nursery. My nesting was in full swing and we decided it was time to declutter, not only for the future nursery but also things we had accumulated along the way. I joined a Facebook auction group in our city. It has over 20,000 members. I created an album with the gently used items I wanted to pass along and similar to eBay, people bid on the items of interest. On my list was old silverware, a ficus tree, a couple of end tables, a laptop bag etc. When the auction was over, I had actually made some money… a couple of hundred dollars. Just by getting rid of things I no longer needed. I was shocked! While all of the things I included were quality items, I didn't think people would be interested.
Better than a Garage Sale
I've never been a fan of doing garage sales, they always require a lot of work with little return. Decluttering and selling online was a way that I could get rid of a few things at a time, not have the headache of trying to purge all at once, and actually make money. I have to admit, I also really like the rush of seeing a bidding war on my items. Granted, bidding wars don't happen every time, but it is fun when it does. I should note that there are times when things don't sell. Perhaps the price was too high or it was a timing issue. I always viewed it as no harm done if it didn't sell. I could try again in a future sale.
Tools to Make Money

Over the course of the next year, I continued my strategy of decluttering to make money. I used several different tools including Facebook, Kijiji (equivalent to Craig's List in the US), and Varage Sale. Below is an overview of the tools and strategies for each.

Make Money with Facebook Auctions
These types of groups usually have the name of your specific community and the description of the type of selling modality. e.g. South Chicago Auction or Dallas Super Auction.
Auctions require that the item or group of items are posted and open for bidding for a set period of time. Auctions are great if you have a number of small items to sell. If you have things that won't attract attention on their own, you can group them with other items that will draw people in. The one I participate in allows an album to be up for a maximum of 48 hours. They usually require that items be sold, exchanged for money vs. traded for other goods.
My strategy with an auction is to establish the starting bid at my absolute minimum amount I'd accept for the item, with the hope that there will be lots of activity and the price will increase. At times, I'll place an item that I know is "in demand" for a really great price, with the aim of drawing a lot of attention to my group of items being sold. Sometimes, I am surprised by how things end. Items I thought would sell quickly had minimal activity keeping the selling price low, and other things I thought wouldn't sell would attract a lot of attention ultimately sell for a high price.
Auction groups have one or more administrators. If you have a problem with a buyer not showing up etc., there is a level of accountability where they may get kicked out of the auction group. In my experience over the past year, I have had zero no-shows and only positive experiences.

Make Money on Craigslist, Kijiji, Varage Sale, Let Go, Offer Up
Sites like Craigslist or Kijiji are great for larger items that people will search for by name e.g. gold iPhone 6 or dining room table. People may also group smaller items into a lot, for example, 9-month-old baby clothes (20 pieces). This is a good tool to use when you're just trying to get rid of one item and don't have enough to do an entire album on Facebook.
I have sold things like a Kate Spade diaper bag, a baby crib, and bar stools on sites like these.
The strategy is opposite of the auction approach I shared above. Here place the starting price slightly higher than what you are willing to accept. I usually expect the buyer to negotiate the price down and I'm typically willing to decrease it by 10%.
One of the bonuses of Varage Sale is that people have profiles and once they buy or sell, other people in the community can rate their experience with you. So you as someone doing business with another person I don't know personally, I can have some sense of if the person is reliable.
Five tips for selling
To make sure your gently used items have the best chance of selling for the highest price consider the following tips.
Photography – take good pictures in well-lit areas. If possible put items against a neutral background. Include multiple angles of the item including near and far shots.
Description – state the condition of the item upfront. EUC – Excellent Used Conditions, GUC – Good Used Condition, from Non-smoking or Smoking home, with or without pets etc. If there is a defect, note what it is and as mentioned in the first tip, take a close up of the issue.
Response time – if people send you a message with a question about the item, respond as quickly as possible. Often people on these sites are looking at multiple people's items- your response time can make or break a sale.
Follow the Rules – Always read the site/group rules. I've known people that have gotten kicked out of groups / or sites because they unintentionally didn't follow the instructions.
Negotiating – As mentioned above, at times it is appropriate to negotiate on these sites. I typically price a used item at about 50% of the original price (depending on the item and demand). I personally am willing to decrease the price by about 10% and if a person buys multiple items from me, I may even decrease further. At the end of the day, it's usually a couple of dollars that are at stake and not worth losing the sale.
Whether you are in nesting mode, spring cleaning, fall fresh up, or just like to declutter on a regular basis, I hope this has inspired you as a way to make money.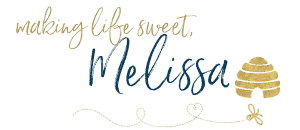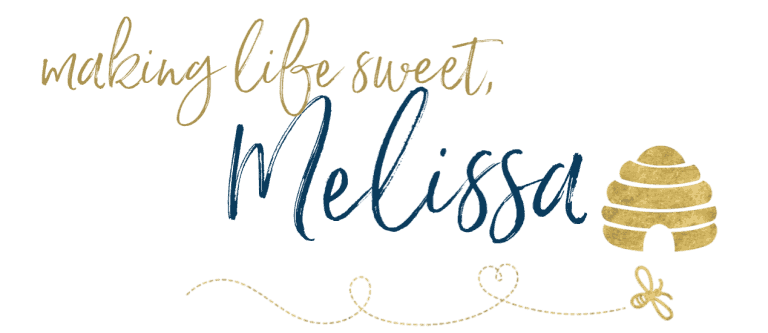 Save
Save
Save
Save
Save
Save
Save
Save
Save
Save
Save
Save
Save