Inside: These Amazon finds are incredible products to help you with home organization. And they're also perfect gifts for the organizers in your life.
Ready to get organized? Self-professed organization junkie? Or looking for the perfect gift for someone who loves all things organization? You are in the right place. Check out these 12 incredible organization tools you can't live without!!!
An organized home is like a well-oiled machine. It saves you time, money, and frustration of searching for things you knew you had…somewhere.
There are inexpensive ways to organize with containers you already have on hand. Things like mason jars, cardboard boxes from mobile phones, or stationary, or baskets that you've had for years are great for creating zones and getting a space organized.
But there are also some pretty cool gadgets that can optimize your space and make it look great. If you don't want to spend a ton of money at once, prioritize and plan ahead. Look for sales. And make a budget that works for you. There are some organization tools that I've accumulated slowly over times and others that I waited until there was a perfect sale that worked for my heart and my wallet.
Let's look at 12 organization tools you can get for yourself or the organizers in your life.
This post contains affiliate links. For more information, please read my Affiliates Disclosure.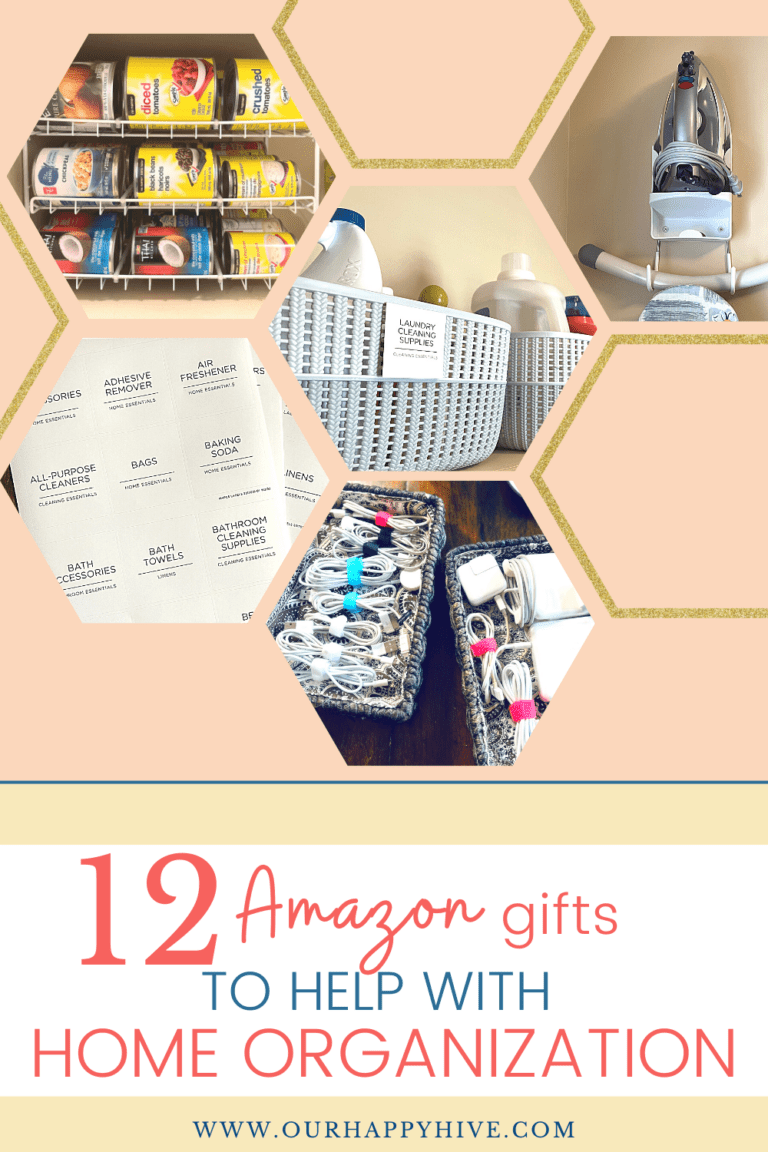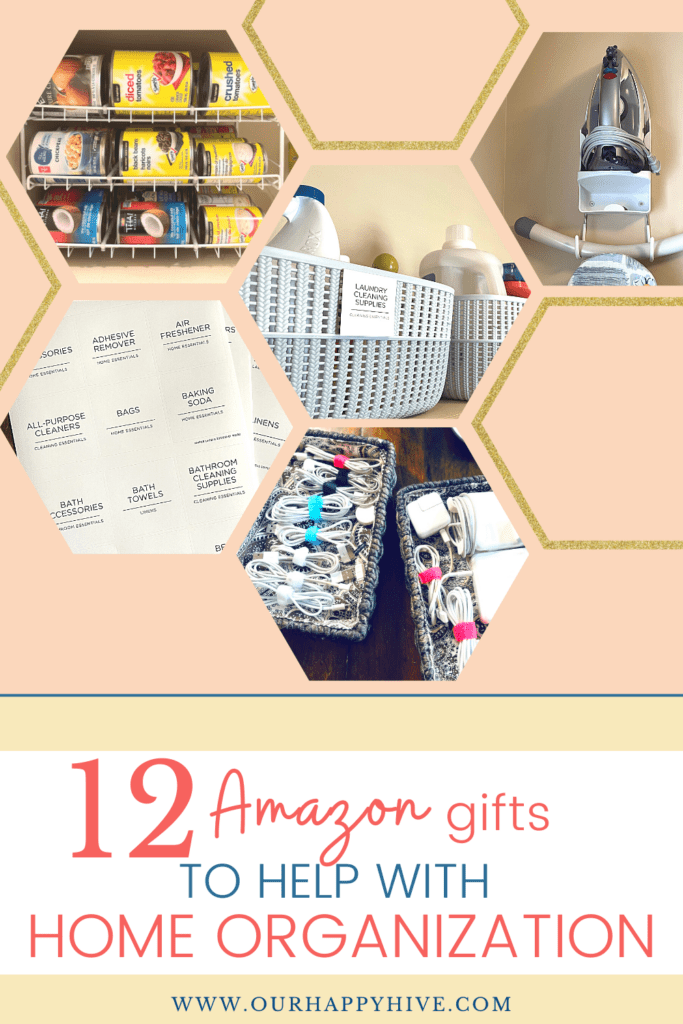 Kitchen Organization Tools
An organized kitchen means faster meal prep, easy flow between tasks, and a welcoming space to entertain. These three home organization gadgets have been game changers in our home.
I tried several methods for storing the lids. I bought 4 different products and tested each out. For several years I used a plastic bin for the lids, but it still made things difficult to find. You can read about the other products we tested here. This organizer by far has surpassed the functionality of the other tools we used and tested. It's now easy to find lids and maintain the space.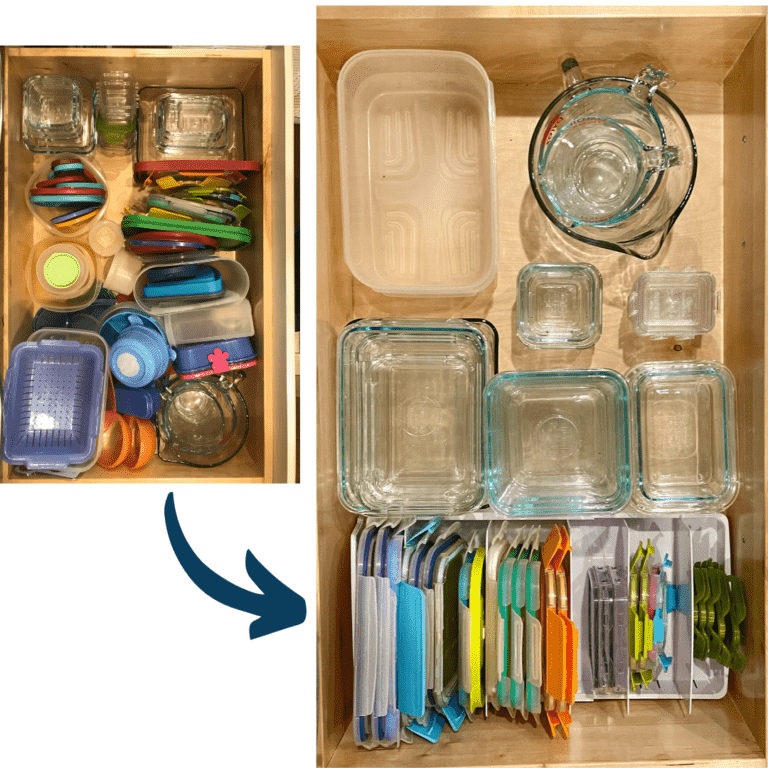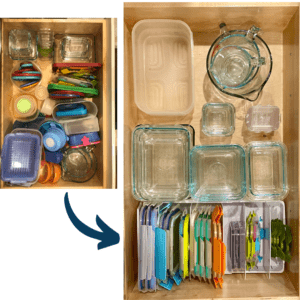 Storing cans directly on the shelf takes up a lot of space and makes it difficult to find the veggies, cream of asparagus soup, or chickpeas you're hunting for. This can organizer, on the other hand, has a small footprint and maximizes your vertical space. You can store a ton of canned goods and it's easy to find what you're looking for.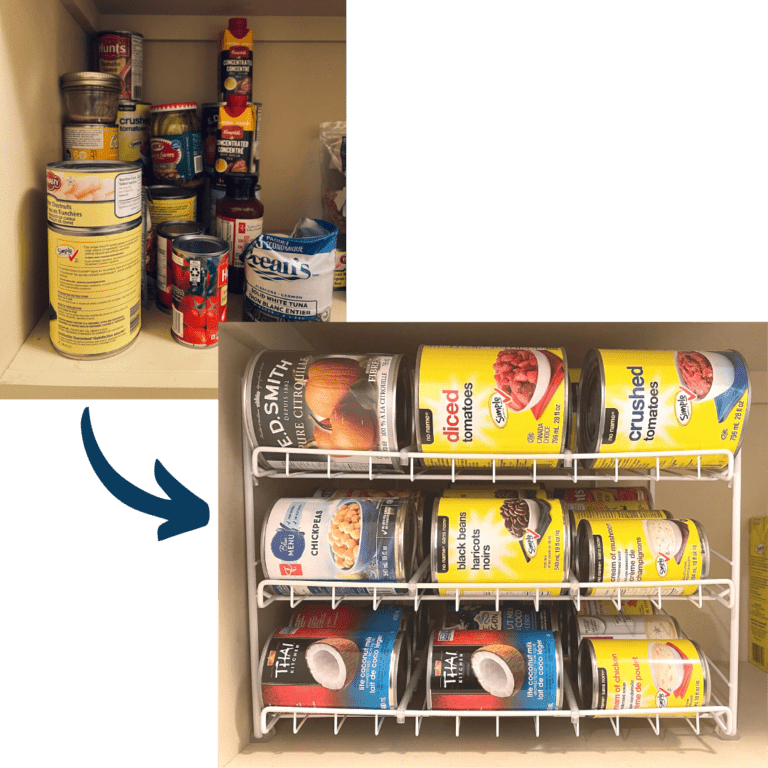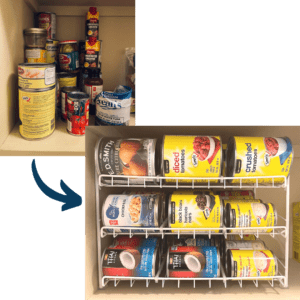 If you're looking for an Instagram-worthy pantry, these OXO containers are the way to go. They give a professional organizer touch to your space. But they're not just nice to look at, they are also uber-functional. The cereal containers are my favorite, but we use them for all of our bulk items including flour, sugar, and sprinkles.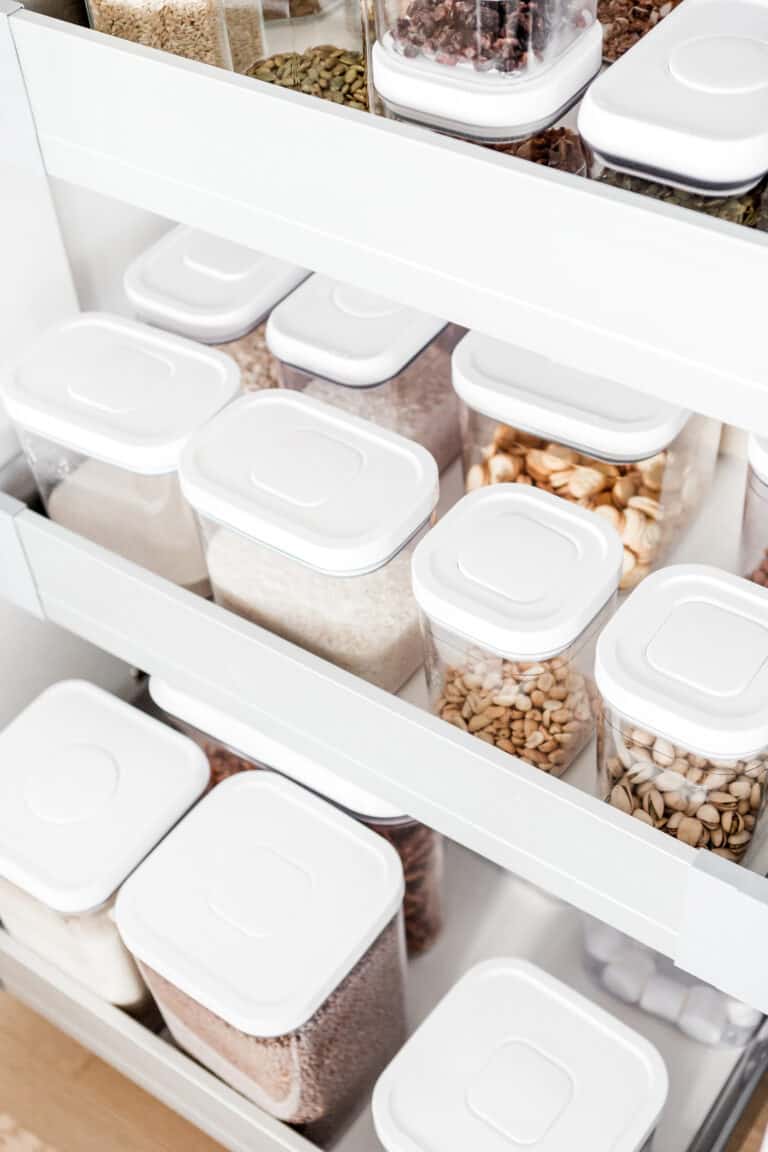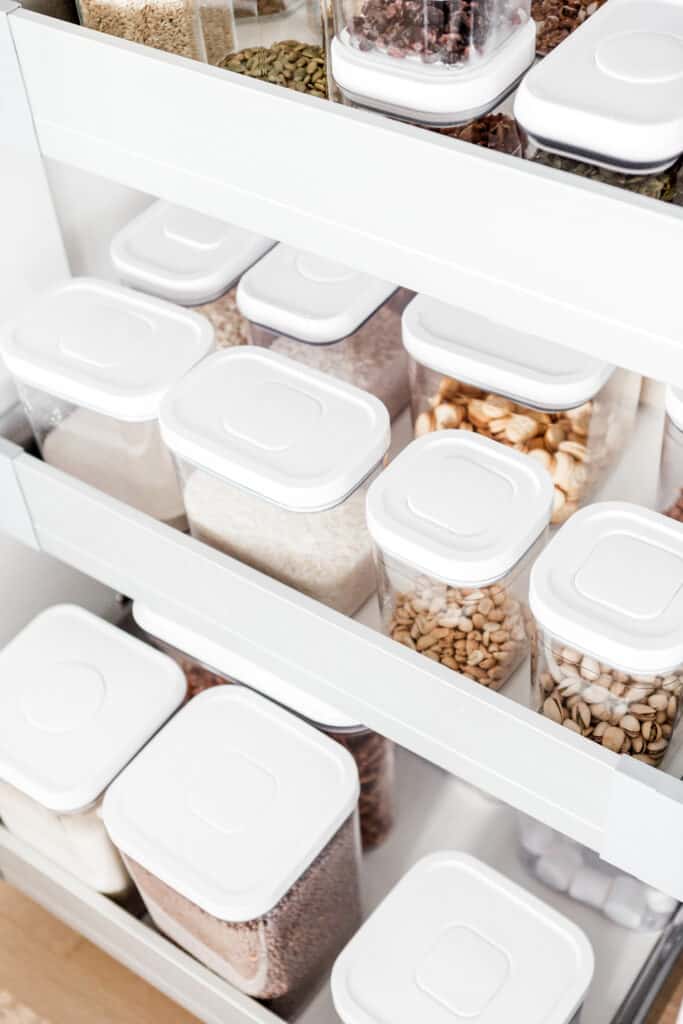 Find it on Amazon Here:
2. Pantry Canned Goods Organization
Bathroom Organization Tools
The bathroom is a highly used space in every home. They are busy areas that are utilized daily. We want them to be beautiful and need them to be highly functional. But often, the challenge is space. Many bathrooms have too little storage space so thoughtful organization is essential. Here are a few bathroom organization tools that will help you make the most of your space!
One of the keys to under-the-sink organization is to create structure in the space. If there's no structure, then things will end up piled on top of each other and difficult to find. Shelves with drawers can provide just the structure you need in this vast cavity. Drawers in particular make it easy to access the things you're storing down under. Just be sure to measure your space before purchasing any items so that you're confident it will fit!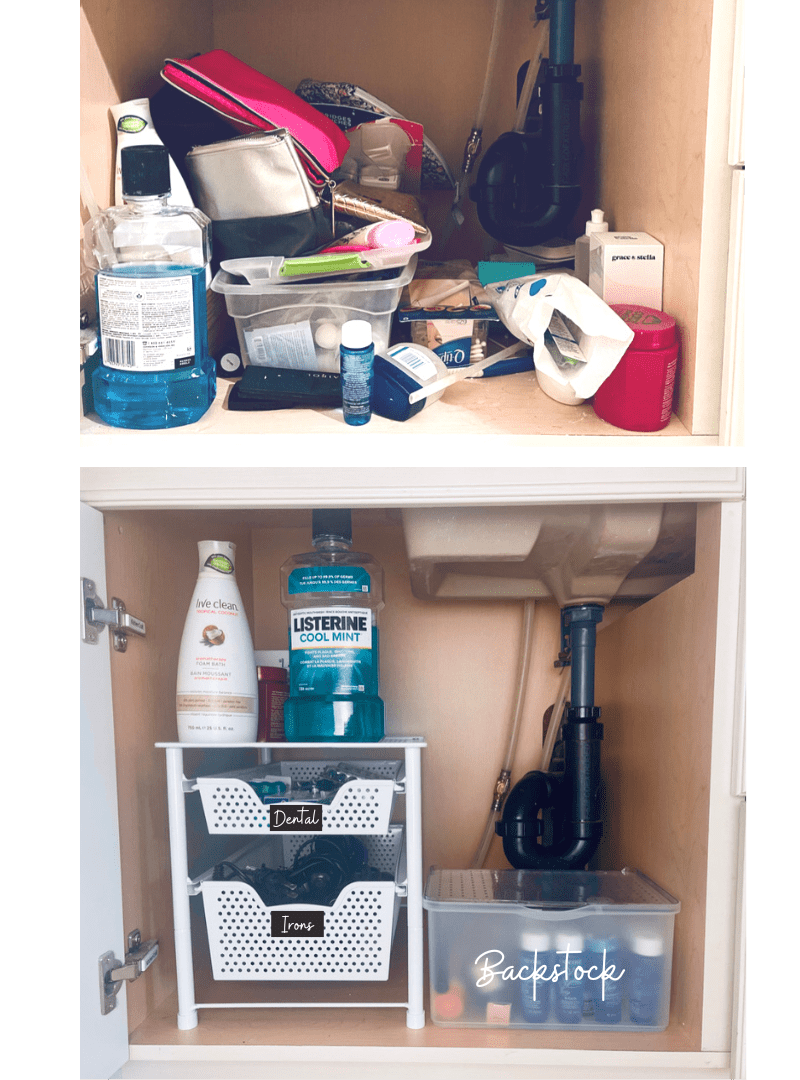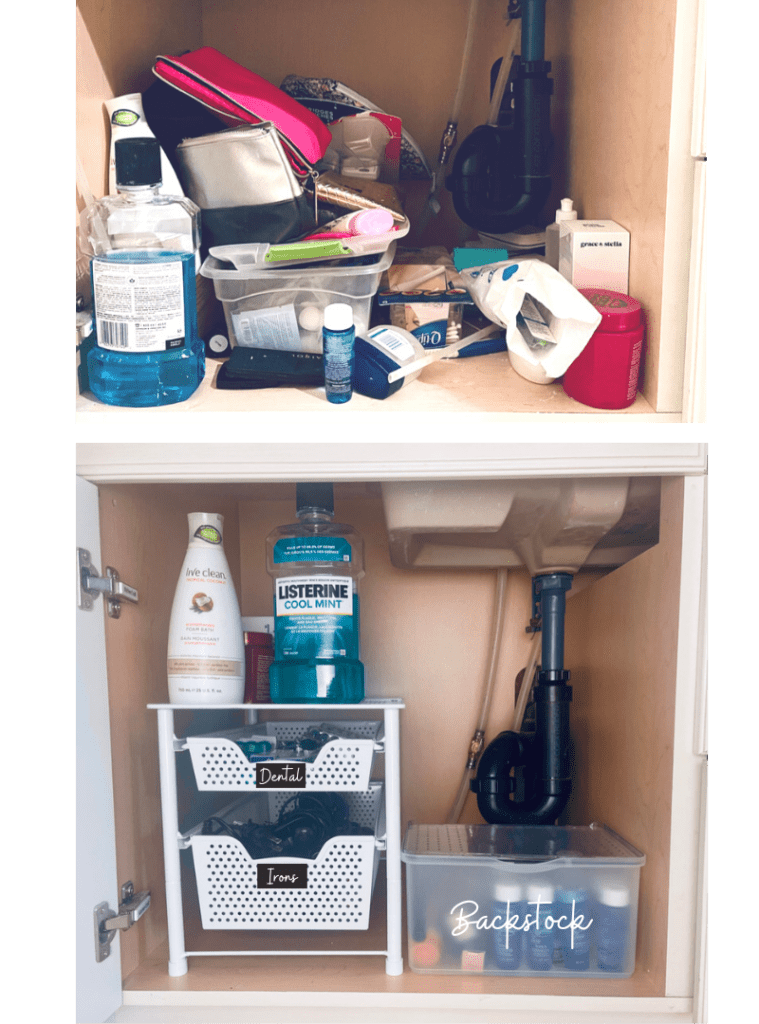 If you have an awkward pipe hanging down like I did, then small plastic bins are a good solution for additional storage. This bin with a lid was perfect for this space.

No more taking up valuable storage space in a closet or basement to store extra toilet paper. These beauties can be left in plain sight and you never have to worry about an running out of TP at a bad time!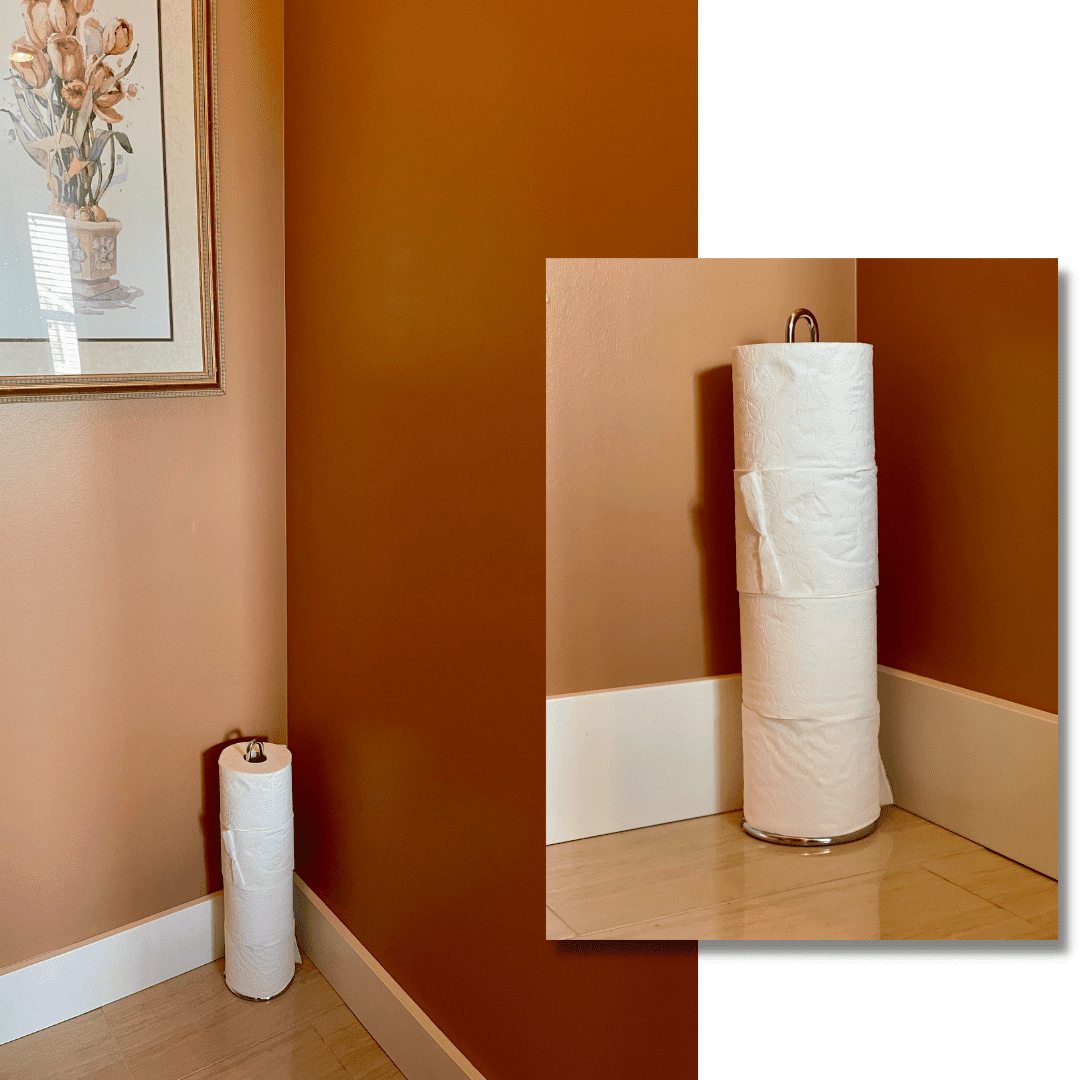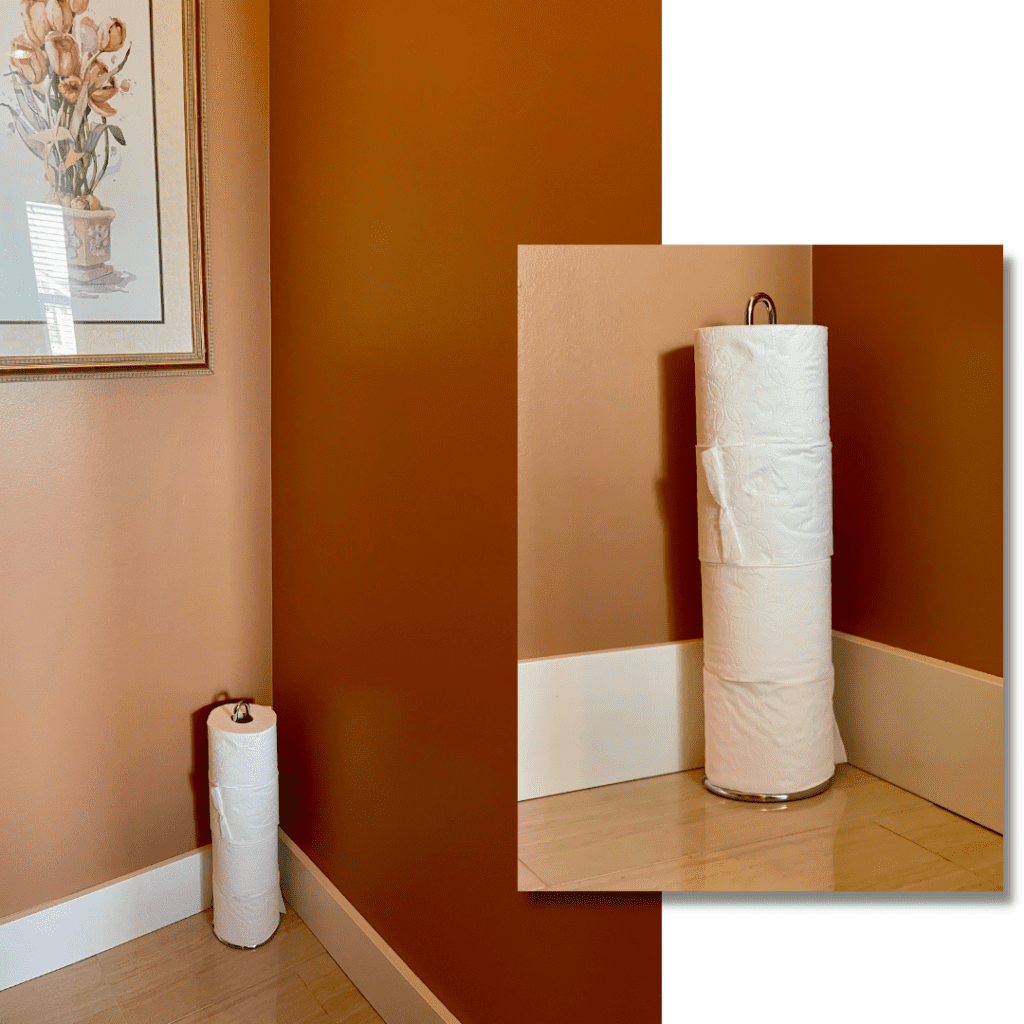 Find it on Amazon Here:
5. Under the Sink Back Stock Storage Container
Office Organization Tools
While there are a lot of things I could highlight to organize your office, there is one particular organization tool I want to focus on here. You can say bye-bye to any cable mess in your space.
These handy Velcro strips are great for wrapping cords and getting rid of that bird's nest of wires. You can use it like I have pictured here, to bundle individual cords. Or you can use them to tidy a desk, night stand, or any area where you have extra cord length for a monitor, lamp, printer etc.
If you're looking for more information on how to organize your office, check out this post.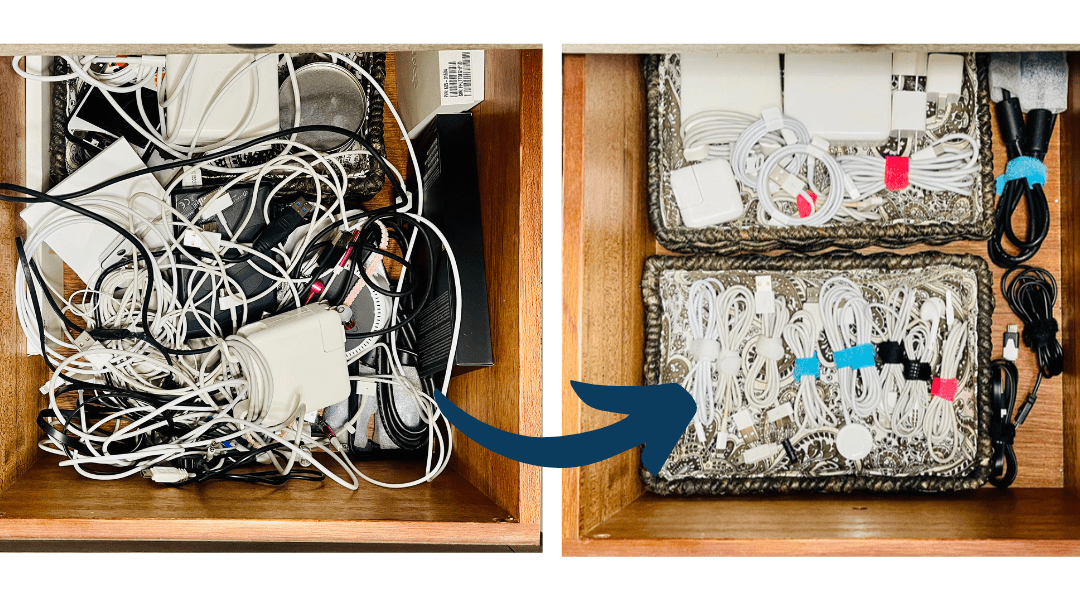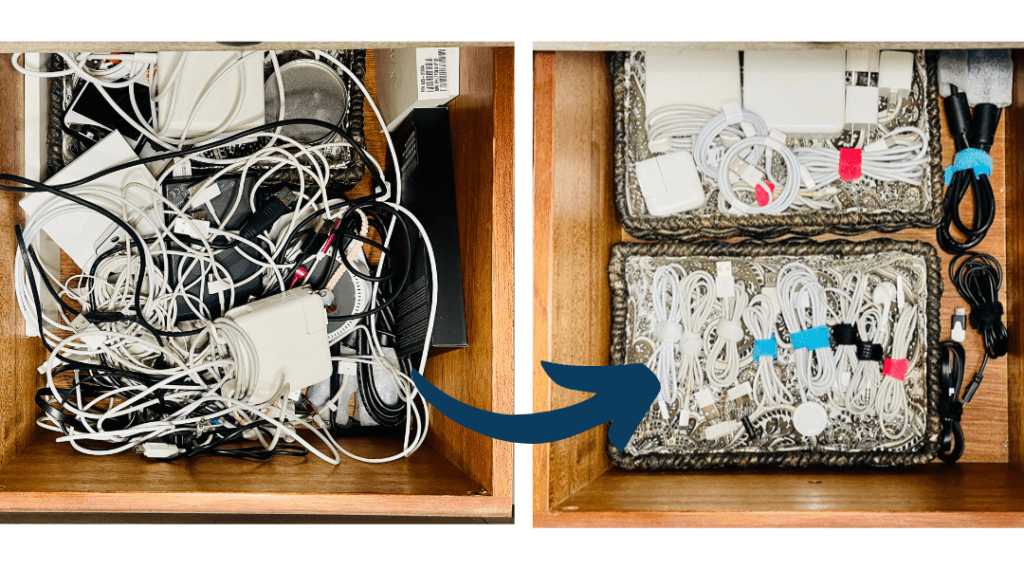 Find it on Amazon Here:
7. Electrical Wires Organization
Laundry Room Organization Tools
Almost daily, things come into and go out of our laundry room. It can be an uber-efficient system or a place that causes frustration and a waste of time. Here are a few home organization tools that can help you keep this space neat and tidy
Bins are great for containing detergents or house hold cleaners. Clear bins are helpful for things that are at eye-level or above. These acrylic bins are easy to clean in case you have any spills, help you categorize similar products, and neatly hold all of your household cleaners.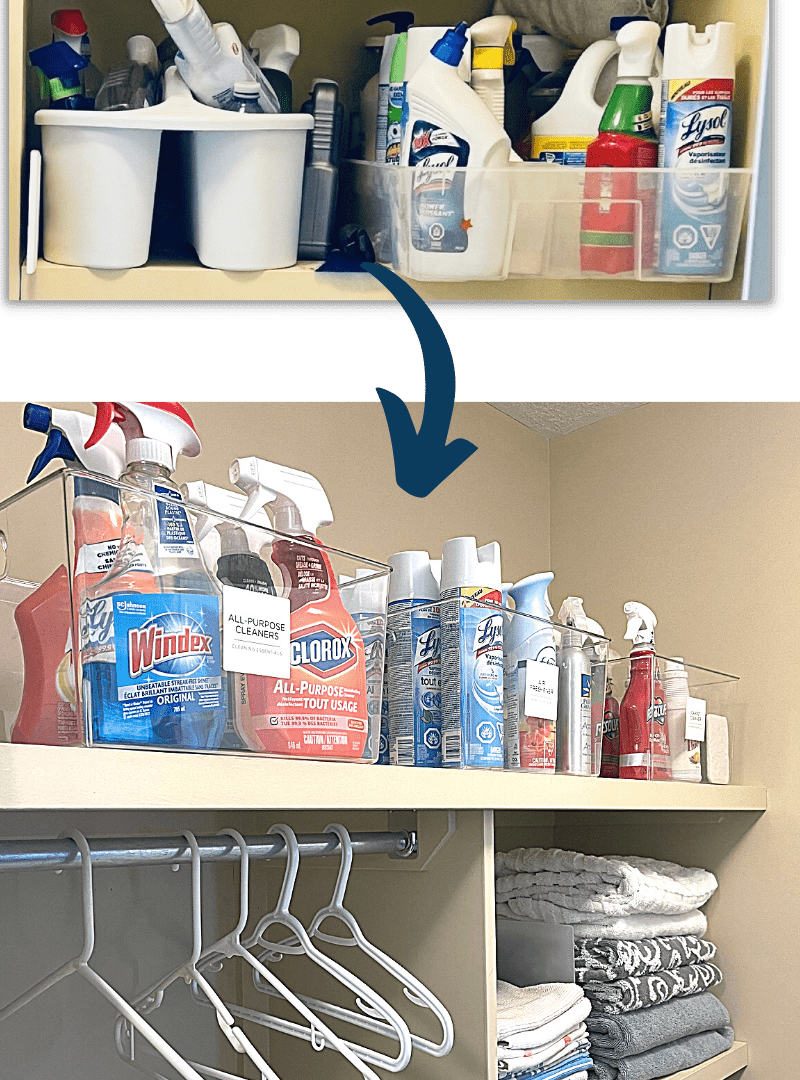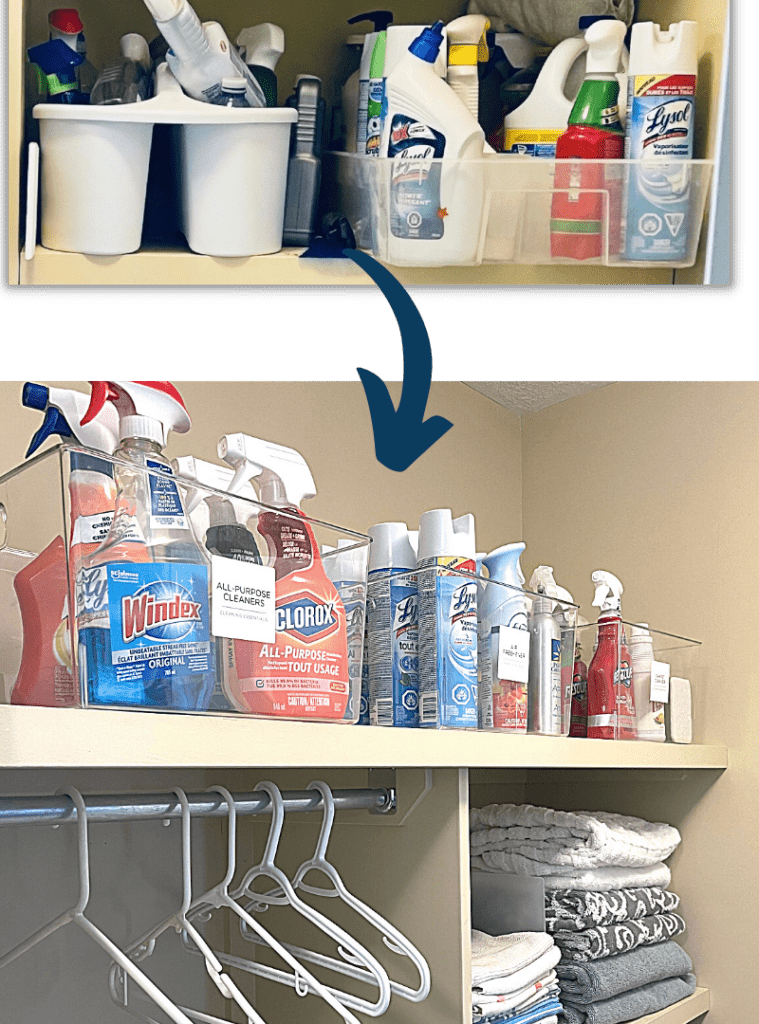 I love a good label and it's even better when I don't have to make it myself. These labels are clean and simple not to mention affordable. Labeling bins and baskets help you maintain a space and let everyone in your home know where to find items and more importantly where to return them!!!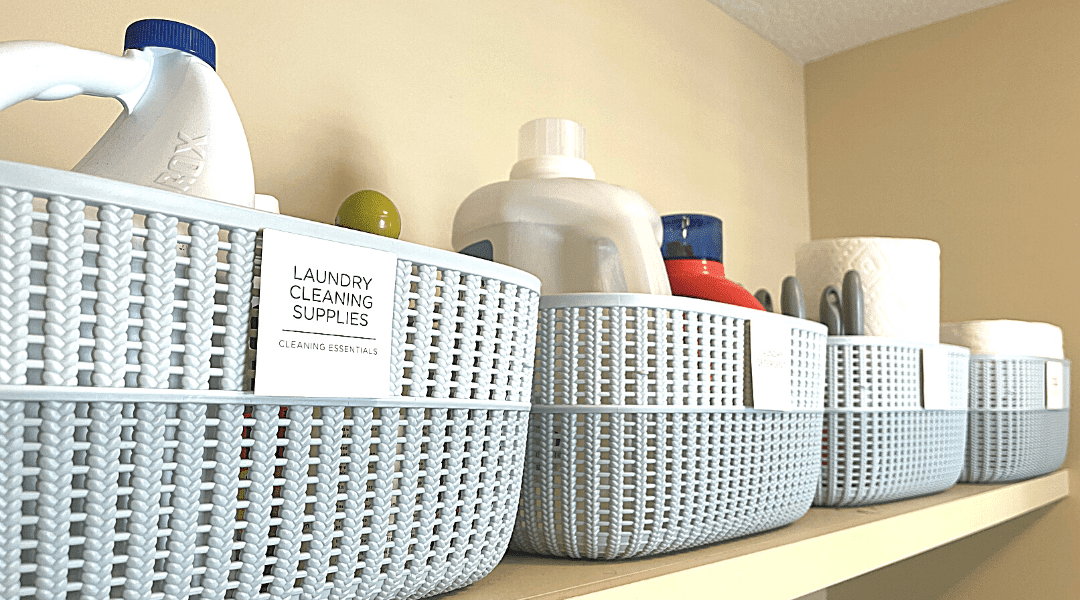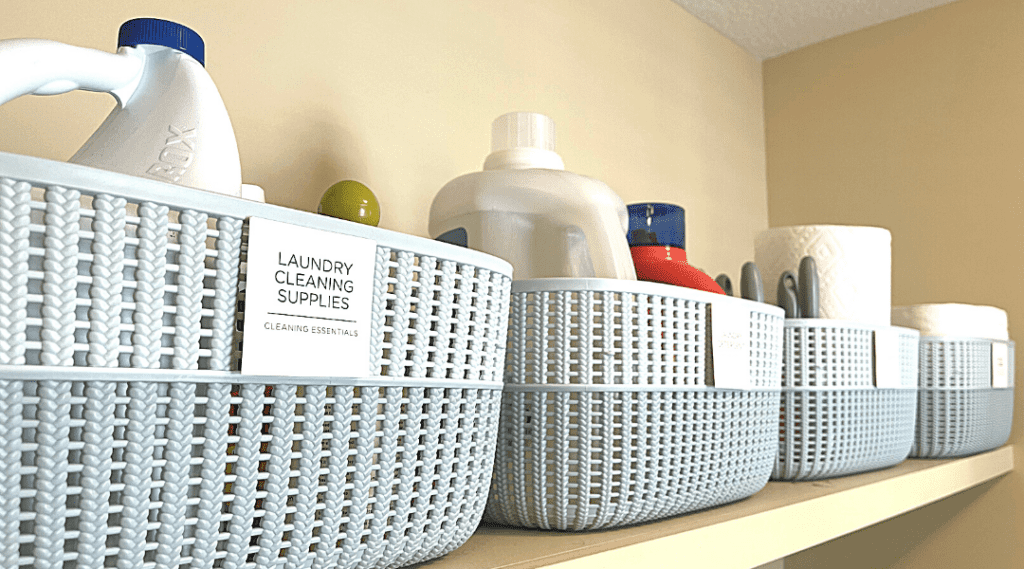 The final organization product for the laundry room is this ironing station caddy. It's perfect for maximizing your vertical space and keeping the ironing board off of the floor- when it's not in use of course!
&nbsp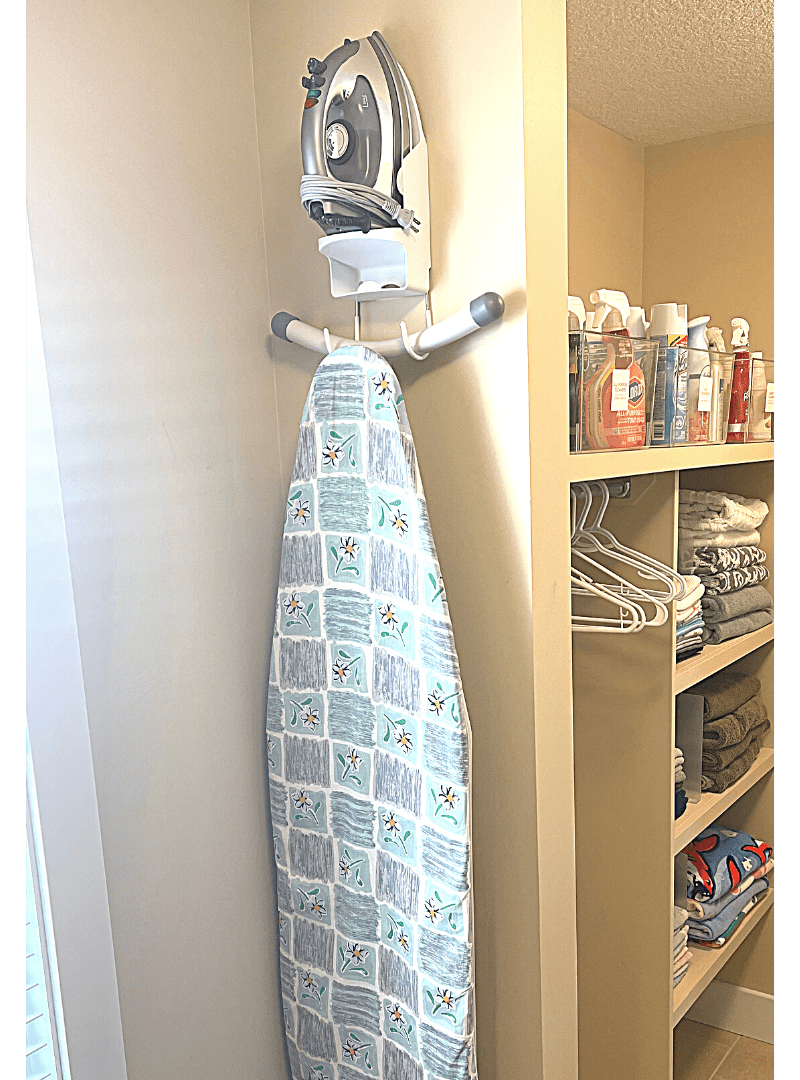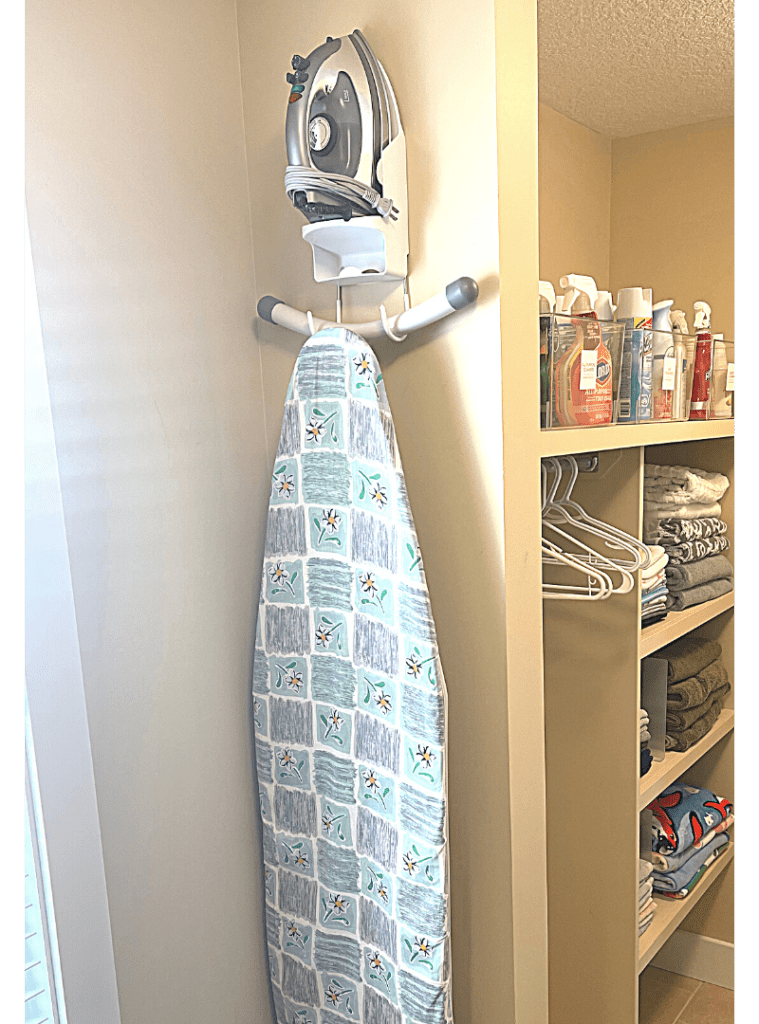 Find it on Amazon Here:
8. Clear Bins for Organizing Household Cleaners
9. Minimalist Labels for Household Organization
10. Ironing Station Organization
Household Organization Tools
Now for a couple of other home organization tools you can use in many different spaces in your home.
If you have a long wooden shelf and want to create zones without using bins or baskets, this is the thing for you. In our closet, my handbags were constantly falling over and becoming a messy pile. The Acrylic Shelf Dividers created structure to the space and made for some pretty eye candy. They are also great to create zones for stacked towels or folded sweaters.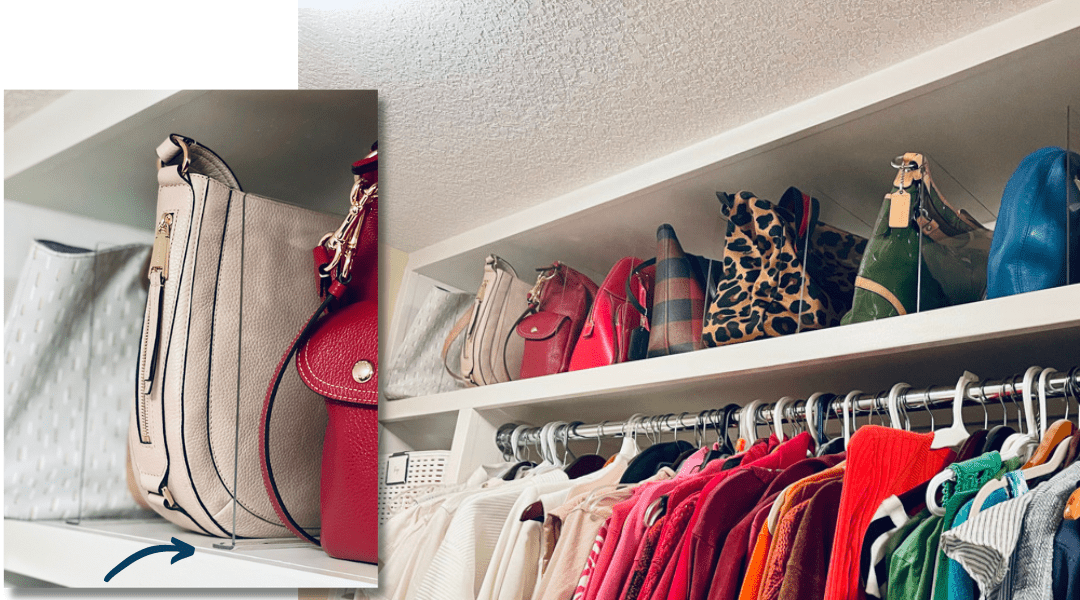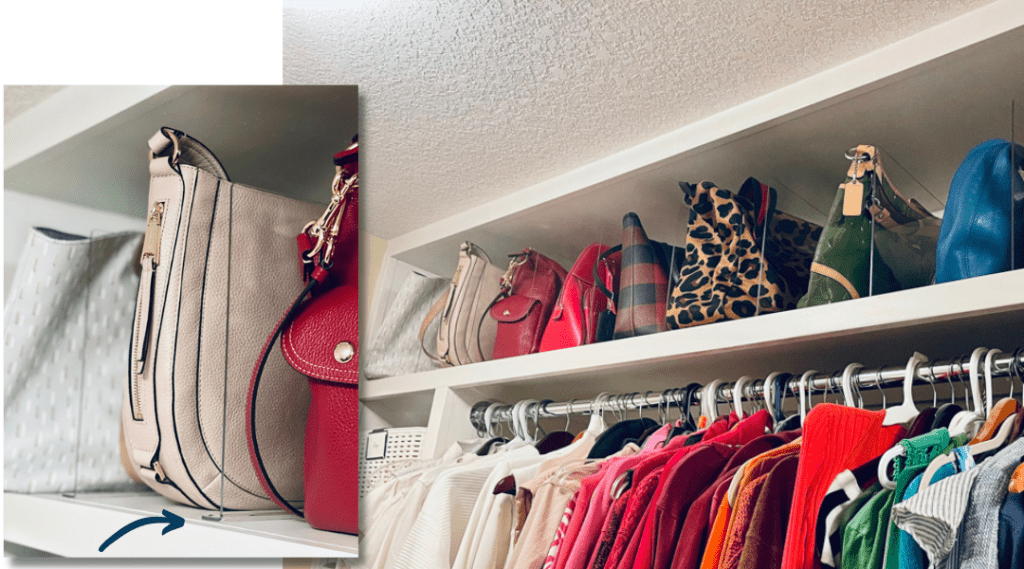 Last but not least, these label holders are perfect for adding labels to a bumpy basket or plastic bin. You can easily write on them with a chalk marker or print out a label on paper and put it in the holder.
Find it on Amazon Here:
It's fun to organize your home with all of the clever gadgets are available. But knowing which ones are truly good and work as described can be confusing. These tested products are helpful for bringing more organization to your home, maximizing your storage space, and giving an area a professional organizer's touch.
Share your favorite organization products down below!