Since 2017
We've made organization simple
Your struggle with a cluttered home + life ends today
If you're a busy woman feeling stuck and overburdened by the disorder in your home, you're in the right place. I understand the struggle of juggling the endless demands of life, shuttling kids around, managing groceries, and trying to maintain order in a chaotic world.
Welcome to Our Happy Hive, where you'll find the inspiration and solutions you need to conquer clutter and get your home and life organized.
At Our Happy Hive, our mission is simple—to help you "Organize your Home + Life. No overwhelm, just Tiny Tasks that ignite your motivation."
We realize many women feel paralyzed and unable to take action by the clutter and disorganization in your home. We provide practical tools to declutter, organize, and boost productivity, allowing you to reclaim your space, time, and joy.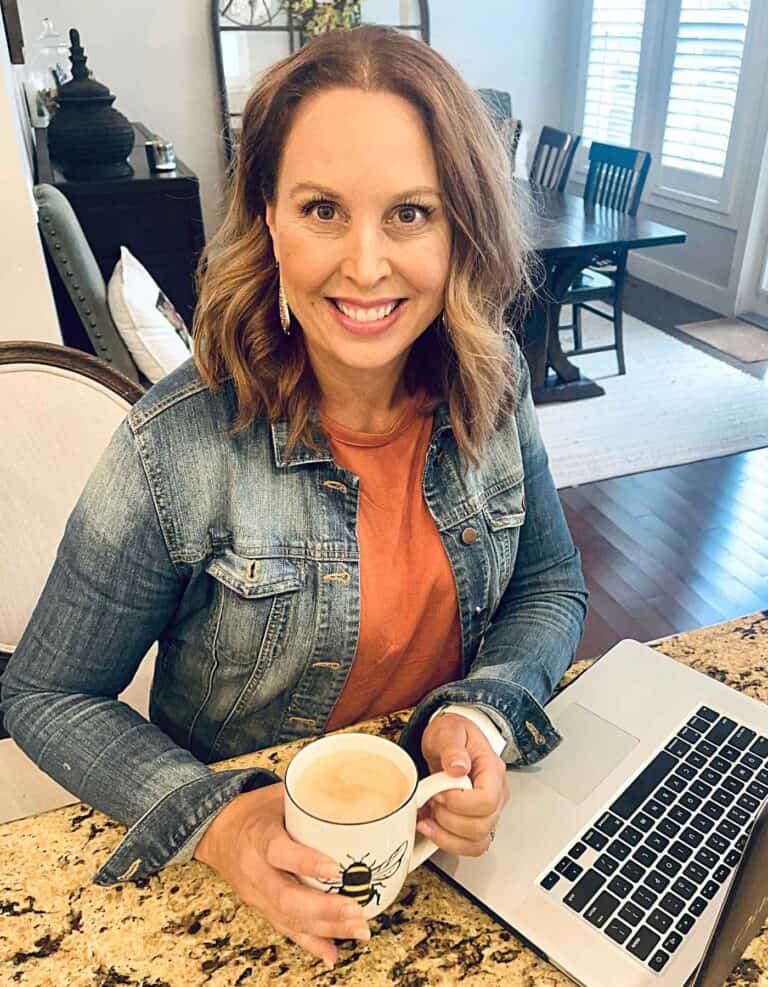 Meet Melissa
OWNER + FOUNDER
Hello there, busy bee! I'm Melissa!
Like you, I've faced the challenges of chaos and disorder. Between managing my family's activities and a bustling work schedule, my plate has been overflowing. The frustration of navigating a cluttered home while striving to regain control was a challenge I couldn't ignore.
Determined to make a change, I started a journey to find practical solutions that fit into my busy life. Over the years, I've mastered the art of creating small, manageable projects (a.k.a. "Tiny Tasks") that can be tackled between activities or even while supervising bath time.
Helping You Get Organized
For over 20 years, I worked for a variety of companies, creating systems to help people accomplish goals, get organized, and be efficient.
Since 2017 I've broken down the steps to decluttering, home organization, and personal productivity. I've spoken at Home Organization Online Summits with over 100,000 participants. I've helped thousands of people get organized and conquer their clutter through my blog and products.
Today I run two online businesses, Our Happy Hive, helping women get organized and bee productive at home. And Boss Brilliance, helping business owners lead like a CEO, build a dream team, and create systems that work.
A Little More Personal
I'm not just an organizing expert; I'm a Texan living in Canada, navigating life's twists and turns. Married to my "honey," we've built a life together filled with home projects, raising our busy bees, and prioritizing quality family time.
Balancing work and family has always been of importance. Creating clarity and order out of chaos and disorder are my superpowers. I'm passionate about sharing strategies to help you feel empowered and ready to take action.
Join the buzz at our happy hive:
Let's embark on this journey together. If you're a homemaker seeking practical ways to organize your Home + Life without overwhelm, you're among friends here. The name "Melissa" means "Honey Bee," and I'm here to buzz about creating sensible organizational systems in your hive.
Thank you for stopping by and being a part of Our Happy Hive. Together, we'll transform chaos into calm, and clutter into clarity. It's time to reclaim your space, time, and joy.
Ready to take the first step? Grab your Free Tiny Tasks Starter Kit and let's begin the journey towards an organized and peaceful life.
At Our Happy Hive, We Beelieve…
Organization can come without overwhelm
Progress is better than perfection
You can make a big difference with small steps
15 minutes is all you need to get started
Frequent quick wins will increase your motivation and momentum
It's time to get unstuck and reclaim your peace!