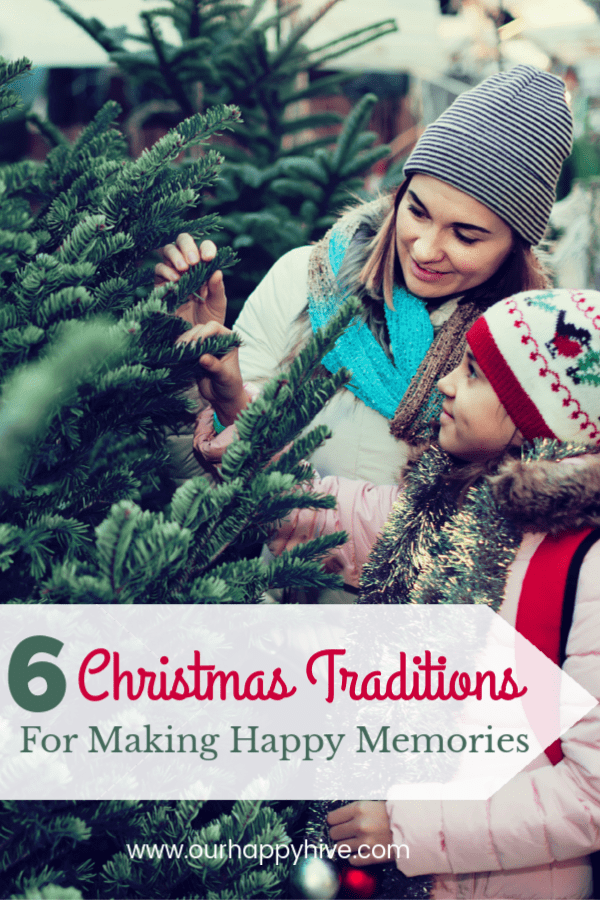 Did you know that Santa came to our house first? At least that's what I thought when I was a kid. My dad's side of the family had the tradition of opening gifts on Christmas Eve. We'd have a family dinner, share what we were thankful for, then sneak away to our parent's bedroom so that Santa could make his private entrance. While we were looking out the window for a red nosed reindeer and listening to the rooftop for any clue of their arrival, our gifts would mysteriously appear under the tree. One year, I recall hearing Santa say "ho ho ho" as he exited our house. Even though I didn't see him the magic of the evening was palpable. Christmas is such a special time and one that many parents want to make memories for their children. If you want to make a Christmas they'll remember, consider these 6 Christmas Traditions for making happy family memories.
What Does a Joy-Filled Christmas Really Mean
We all want our kids to have a joy-filled Christmas, but what does that really mean? Is it memories as a family, special activities, receiving gifts, or giving gifts. There's no right or wrong answer here, it's really about what's important to you. The way you spend your time and money will send a message and underscore the values you're passing onto your kids. I'd encourage you before you begin to make Christmas plan, think about what's important to you, what you want your kids to remember, and what values you are teaching them in the process.



Too Much? Do We Overdo It At Christmas
As a parent, I love buying gifts for my kids and seeing the joy in their eyes as they open fun little surprises. But, I have to admit, I think we tend to overdo it at times and I wonder if it causes more harm than good. In 2011, Today Moms and Parenting.com did a survey of 6,000 moms. Over 50% of moms felt their kids were at least a little spoiled and their gift giving could be cut back. Fifty-nine percent of moms felt their kids were more spoiled than they were as a kid.
To be honest, I'm torn. On one hand, I think, "let kids be kids. Have fun! Give gifts! Don't over think it!" If I want to shower them with presents, do so! They love it and it brings joy seeing their eyes light up! On the other hand, am I creating a gift gimme monster and a child who thinks they have to have a lot of gifts to be happy? Does over-giving diminish the meaning of the gift, create an expectation to overindulge and inadvertently teach them that they have to have a lot to be happy? At a minimum, does putting the focus on gifts take away from the true meaning of Christmas?
These questions, have lead me to think regardless of the presents, are there ways that we can inspire our children to have gratitude, make special memories with family and friends, and understand the real meaning of Christmas. Read on for tips to 6 Christmas Traditions for making happy family memories.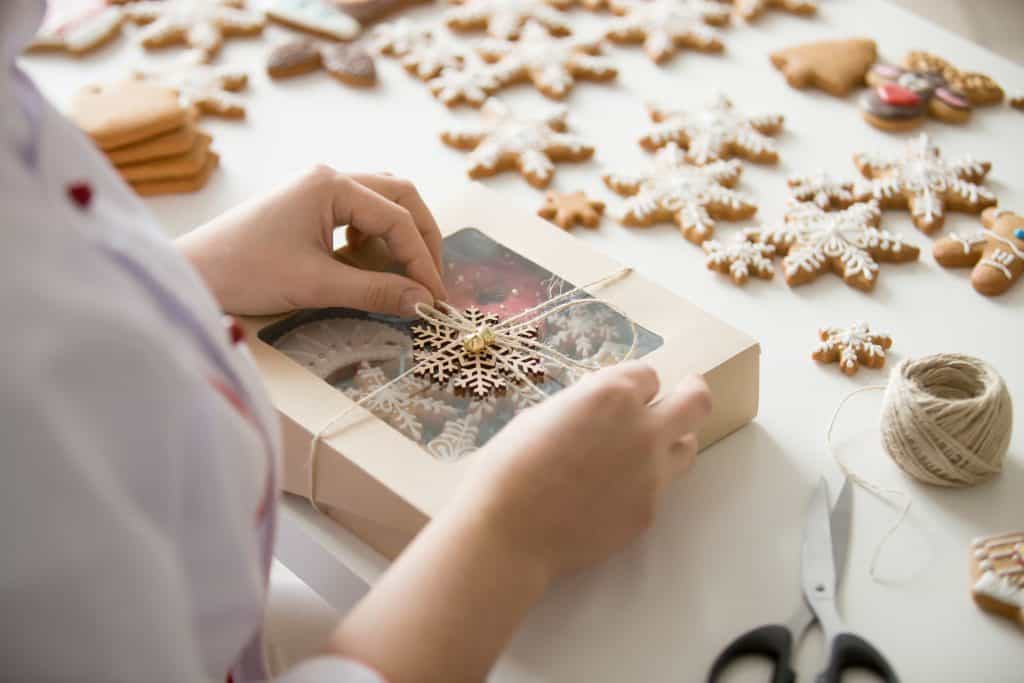 Place emphasis on family traditions
Create traditions that underscore the importance of family. Demonstrate this value by involving friends and extended family in activities throughout the season. A few ideas for consideration:
Host an annual Christmas Movie night
Make Christmas Ornaments together as a family
Every year choose a real Christmas tree as a family
Go caroling together
For more ideas, check out this post of 50+ Christmas Activities.
Participate in serving and giving activities
While Christmas is wonderful for many people, it can be incredibly difficult for a lot of families. My parents often modeled giving to others especially over the holidays. I recall as a university student having a friend whose family couldn't afford gifts. She was the oldest and had several younger siblings. We scraped our money together to make sure that each of her younger brothers and sisters received at least one gift that year. Whether you know someone personally or not, you can still get involved in serving others. Serve a turkey meal to homeless over the holidays. Adopt a family to give Christmas gifts to or participate in programs like Operation Christmas Child or Angel Tree. By giving to others, you not only impact the recipients but also instill a value and create a powerful experience in the lives of your own family.
Take a family vacation
Have you ever searched for ideas on "decluttering" Pinterest and Google are filled with them. You know why because we live in a consumer based society and often feel like we have too much "junk." I've known some families that decide to forgo Christmas gifts altogether and spend the money on a nice vacation over the holiday. That might sound crazy, but their goal is to create memories that will last much longer than any toy or fad gift.
Limit the # of gifts
Other families really love the gift-giving aspect of the holidays. If you feel like there's a tendency to go overboard you could limit the number of Christmas gifts. You can set a number that is comfortable for your family, but one way is to give only 4 gifts. I really love this idea. You get gifts from four different categories:
something they want
something they need
something to wear
and something to read.
This approach makes the focus on quality and cuts out the consumerism junk that may have ended up under the tree in previous years.
Place emphasis on the real meaning
Last but not least, consider the religious/spiritual importance of the season. With all of the hype around Santa, elves, and reindeer, it is easy to forget to focus on the original reason for the season. As a Christian, my husband and I want to pass on our family beliefs and values and not just focus on the man in the red suit. If you also hold this value, you can intentionally participate in activities that reinforce the original intent of the holy-day (holiday) like going to church, lighting an advent wreath at home every week, or visiting a live nativity scene.
Christmas Budgeting
If you decide to stay with the traditional gift giving you should set a Christmas budget. Determine how much you will spend on each kid. For some Christmas budgeting tips- check out this site: https://www.laurengreutman.com/why-my-kids-get-only-3-gifts-during-christmas/
Values-Based Christmas Traditions
Christmas really is a special time of the year…one of my favorites. If you want to be intentional about it, create special memories, and inspire your children, consider your values. Do you want to reinforce things like family, generosity, equality, gratitude, sharing etc? Many times, the values lived out by the parents are the ones the kids pay the most attention to. If you are gracious and thankful when you receive a gift they will take note of that. At the end of the day, any of the above Christmas Traditions could work and create happy memories for you and your family. I'd love to hear what strategies you've tried that have been successful with your family.


Save
Save
Save
Save