Inside: In this post, I'll share the 4 step decluttering process and 3 rooms to declutter to help you get ready for the holidays before guests arrive!
Hey mama, life is busy. You've had the school science project, the weekend sports tournament, your husband has been out of town on business and somehow, the holidays are just around the corner!!!
The holidays are a time for family, friends, and fun. But they can also be a time of stress and anxiety if you're not prepared. One way to reduce the holiday chaos is to declutter your home before guests arrive. In this post, I'll share the decluttering process and three areas of your home that you can declutter to get ready for the holidays.
Decluttering makes your home more manageable. There's less stuff to deal with on a daily basis. According to studies, decluttering can also be energizing, reduce anxiety, and ease family tension.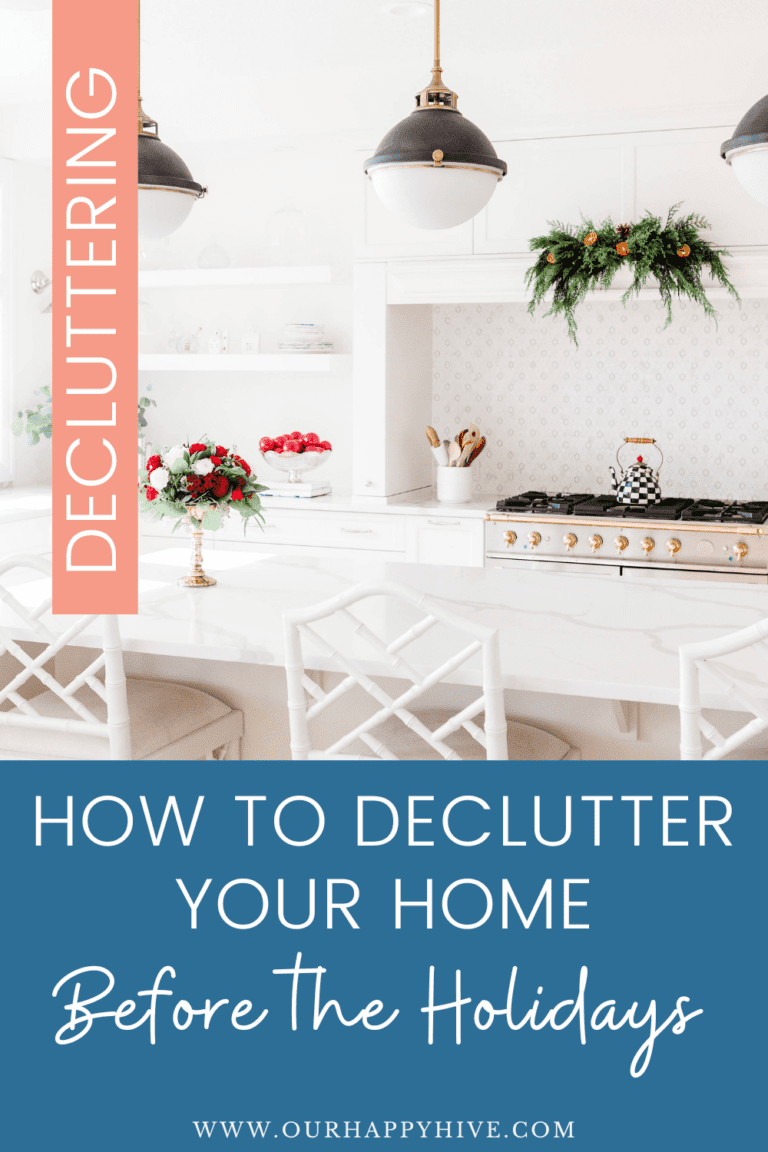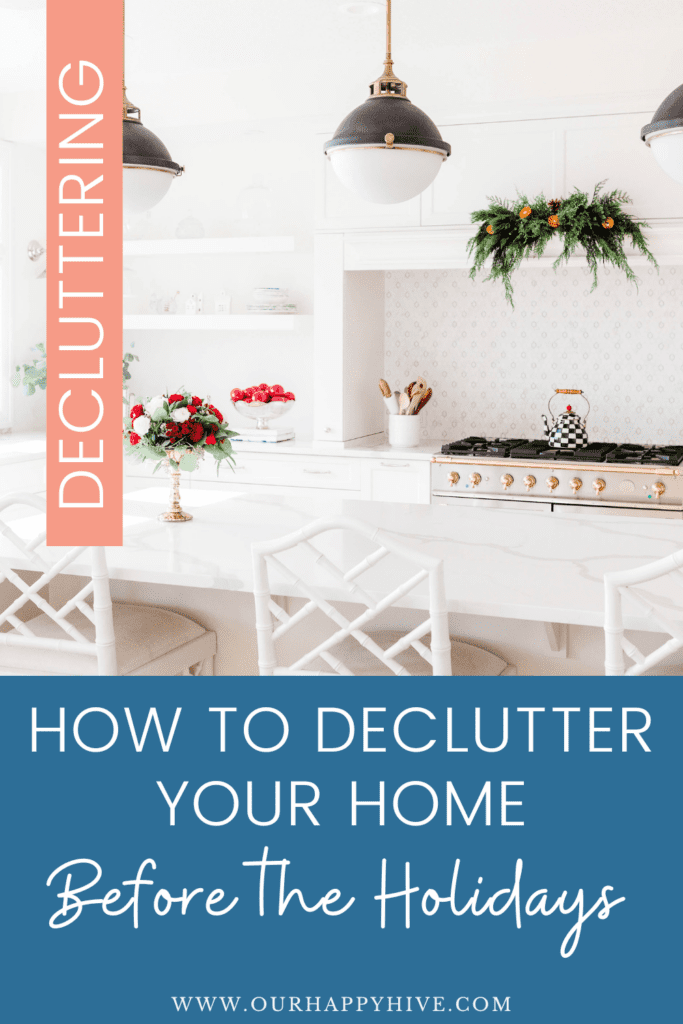 How to Declutter In 4 Steps
Below are the basic steps to declutter any space.
Decluttering Step 1: Identify the Room or Category
The first step to decluttering is to choose the room or category you're going to focus on. This can be anything from your entire room to just one closet or drawer. I like to break projects up into tiny tasks I can do in 30 minutes or less. So, if you get overwhelmed at the idea of decluttering, start small! Once you've decided what you're going to declutter, it's time to move on to step two.
Decluttering Step 2: Establish Your Criteria for the Things You Will Keep
This is an important step! You need to decide what criteria you will use to determine which things stay and which things go. For example, if you're decluttering your closet, you might keep items that are still in good condition and that you actually wear. Or if you're decluttering your kitchen, you might keep items that you've used in the last 12 months and that you don't have duplicates of. Once you've established your criteria, it's time to move on to step three.
Check out this post for more ideas on how to make decisions on what to get rid of when decluttering.
Decluttering Step 3: Sort
Now it's time to start sorting through your things. This means taking everything out of its "container" (closet, drawer, pile, etc.) and deciding if it's a "keep" or "toss" based on your criteria. This can be a little more time-consuming process, but it's worth it! Sort into five piles, Keep, Donate, Recycle, Sell, and Trash. Once you've sorted through everything, then you can move on to step four.
Decluttering Step 4: Organize Your Remaining Items
The final step is to organize your remaining items. This means putting everything back into its "container" (closet, drawer, pile, etc.) in a way that makes sense and is easy to maintain. For example, if you're decluttering your closet, then you might want to organize your clothes by season or by type (e.g., shirts, pants, skirts). If you're decluttering your child's bedroom, then you might want to organize the toys by category (e.g., cars, dolls) or by age group (e.g., baby toys, toddler toys).
You may also decide if you want specific containers to help you store and organize your belongings. Make a list of your needs and locate the items within your home or buy necessary supplies. Finally, be sure to find a home for EVERY ITEM you keep. If something doesn't have a home, it will soon become clutter (again!)
Rooms to Declutter Before the Holidays
Now that you know the basic decluttering process, let's touch base on the areas to declutter before the holidays. I recommend focusing on three.
First Room to Declutter Before The Holidays: The Entryway
First impressions are everything, so you want your entryway to be neat and tidy. To declutter your entryway: Start by putting away any shoes or coats that might be lying around. Hang coats up in a closet or on hooks by the door. Store shoes in a shoe rack or in baskets underneath a console table. If you have any umbrellas, hats, or gloves lying around, put them away in a coat closet or storage bench so they're out of sight but still within reach when you need them. Finally, wipe down surfaces and dust any knick-knacks that might be sitting on an entry table or shelf. A clean entryway will give visitors a good first impression of your home.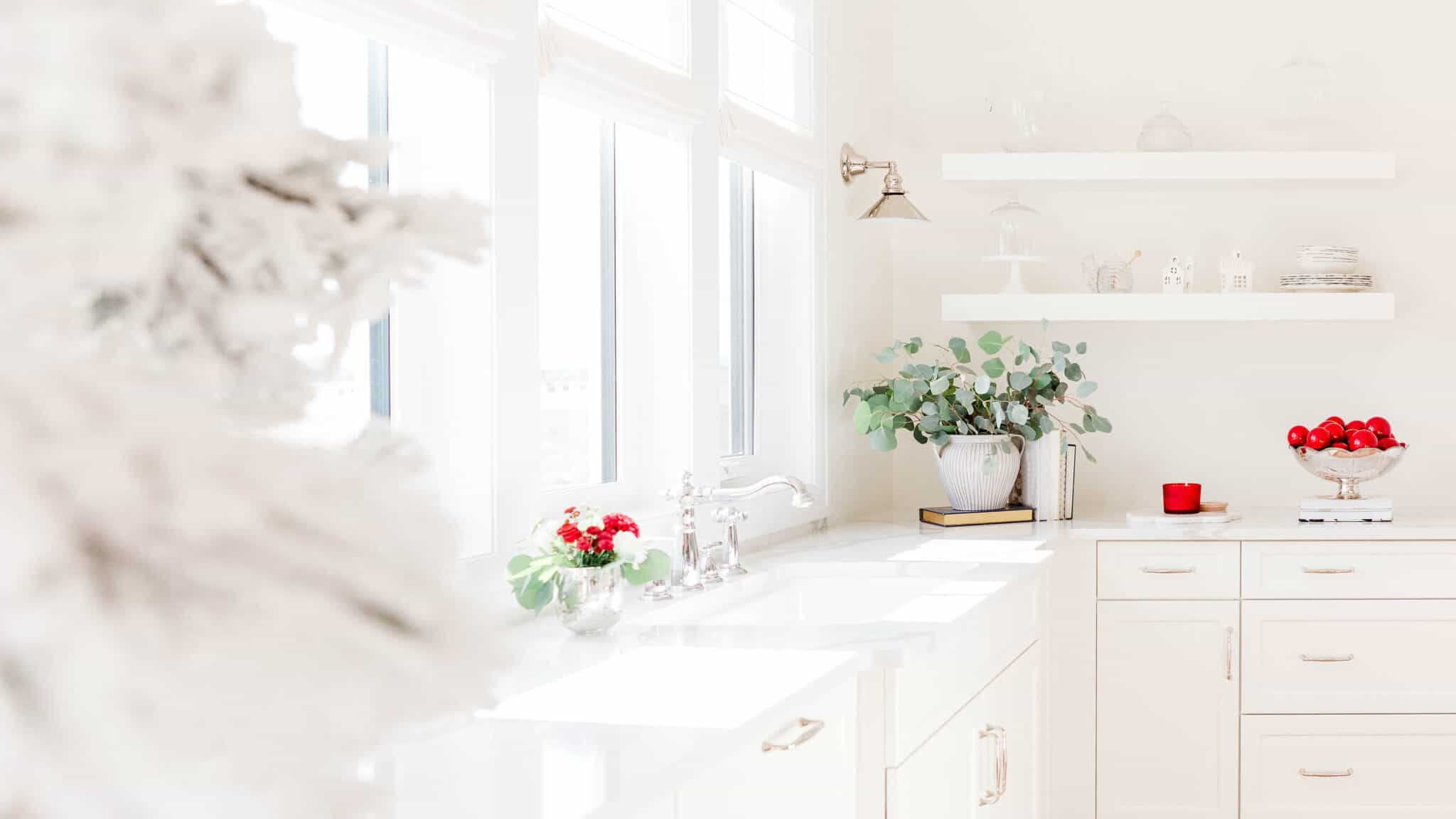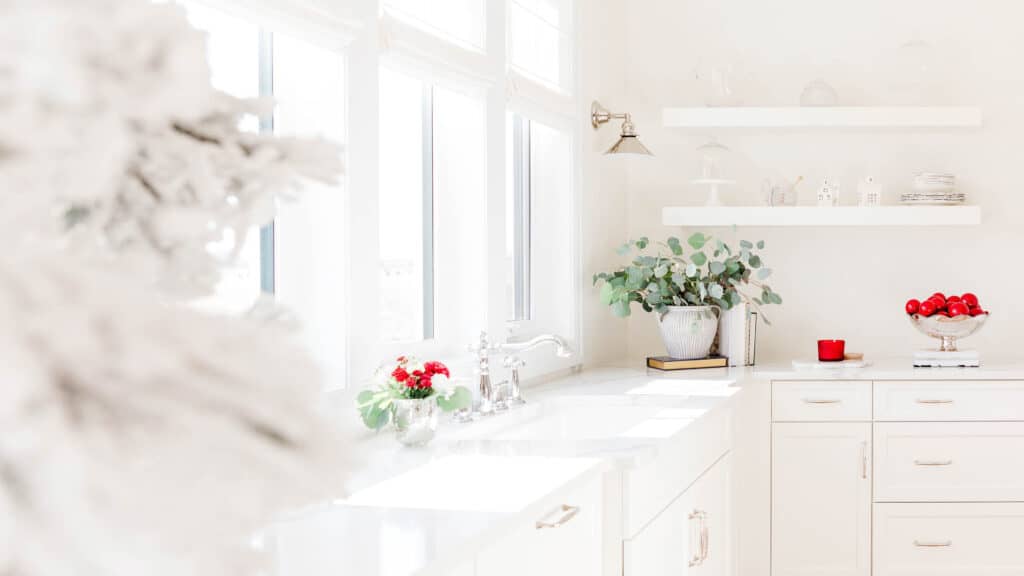 Second Room to Declutter Before The Holidays: The Kitchen
The kitchen is the heart of the home, and it's likely where you'll spend most of your time during the holiday season. Whether you're cooking a big holiday meal or just whipping up some snacks for guests, you'll want your kitchen to be clean and organized. To declutter your kitchen:
Start by getting rid of any expired food in your pantry and fridge. Next, clear off your countertops. Wipe down surfaces and put away any small appliances that you won't be using. Finally, declutter your cabinets and drawers. Get rid of any dishes or cookware that you have collected over the years like coffee mugs or plastic cups. Discard any dishes that are chipped, cracked, or missing parts. If you have extra pots and pans, consider storing them in a storage closet or basement so they're out of the way but still accessible when you need them.
Take some time to go through your cabinets and drawers and get rid of anything you don't use or need. Donate items that are in good condition but that you no longer use. Throw away anything that is old or broken. Once you've decluttered your kitchen, you'll be amazed at how much more space you have—and how much less stressed you feel.
Check out more kitchen organization ideas here.
Final Room to Declutter Before The Holidays: The Living Room
The living room is typically the room where family and friends gather to watch television, play games, or just relax. But if your living room is cluttered, it can be difficult to relax. You'll want this space to be comfortable and inviting for your guests. To declutter your living room:
Start by getting rid of any old magazines or newspapers. Stack books neatly on shelves or in baskets. Go through your bookshelves and get rid of any books you no longer want or need. Declutter your coffee table by getting rid of magazines, knick-knacks, and other items that you don't use on a regular basis. Put away any toys or games that might be lying around. Consider storing them in a toy box or closet if you don't have time to put them away before guests arrive. Once your living room is decluttered, it will be a much more inviting space for you and your guests.
Decluttering Before Christmas
Decluttering before Christmas can seem like a daunting task, but it doesn't have to be! By focusing on just three areas—the kitchen, living room, and entryway—you can make significant progress in getting your home ready for holiday guests. Taking some time now to declutter will help reduce stress later on and allow you to enjoy the holiday season with family and friends!