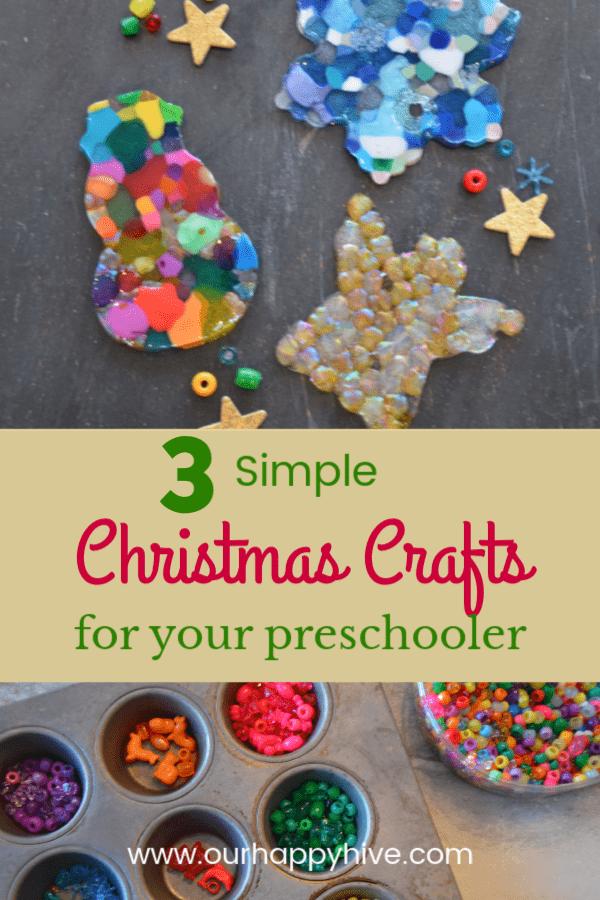 One of the things I love about the holidays is doing Christmas Crafts with Little Miss E. She thoroughly enjoys doing crafts, we make wonderful memories together and are more bonded as a result. Little Miss E is a daddy's girl, often declaring that Saturday is "Dadurday" (after the book by Robert Munsch), but in anticipation of a morning of crafts, today she declared it was "Momerday." This week and next, I'll share with you 3 simple crafts you can do with your preschooler.
Craft #1 Bead Ornaments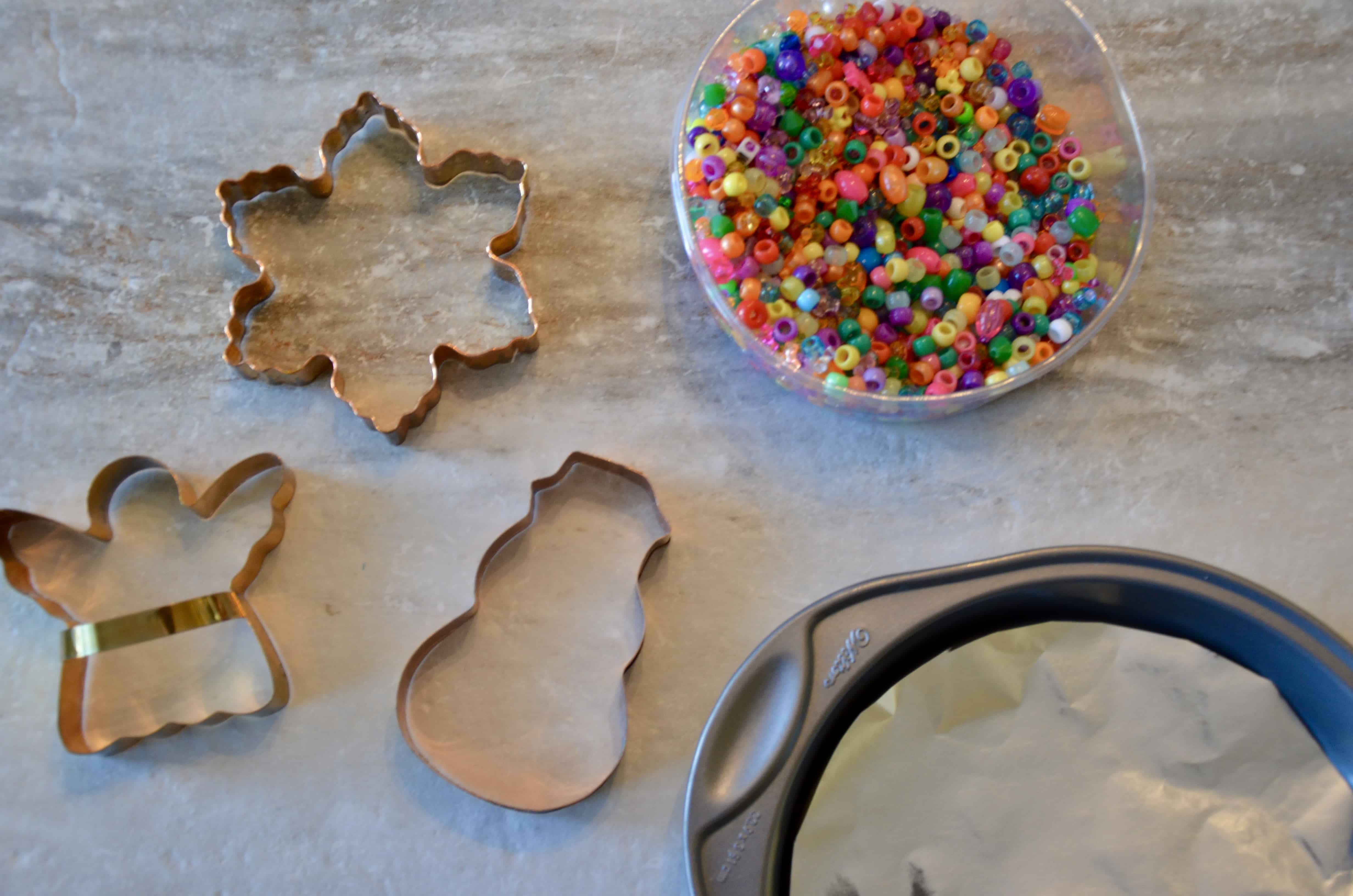 Project Materials:
Metal Cookie Cutters
Pony Beads
Metal cookie sheet or pie pan
Foil
Metal Cookie Cutters
It doesn't matter what type of metal cookie cutters you use, but I would avoid any that are painted.
Beads
We purchased a variety pack of plastic beads. It had the traditional pony beads as well as beads in the shapes of animals. Little Miss E loves to use the animals in her ornaments, but at the end of the day, it doesn't really matter. They all melt.
Pan
Given that I'm working with a 3 year old, a pan that has a rim is a must. It helps to contain the mess. Not all beads stay in the pan over the course of the project, but the majority of them do!



Step 1:
Preheat oven to 450°
Step 2:
Cut out foil to fit the size of your pan and place in pan
Step 3:
Choose metal cookie cutter(s) for ornament design
Step 4:
Fill metal cookie cutter with beads. It's important to make sure that there is a solid layer of beads. Two layers make it too thick for cooking. In some instances, I have used 1.5 layers, where I put some (non pony-beads) on their side to fill in the gaps. The plastic melts but does not spread a lot, so if there are holes before you bake, you'll have gaps after you bake. Have fun with this part- there are many ways you can do this.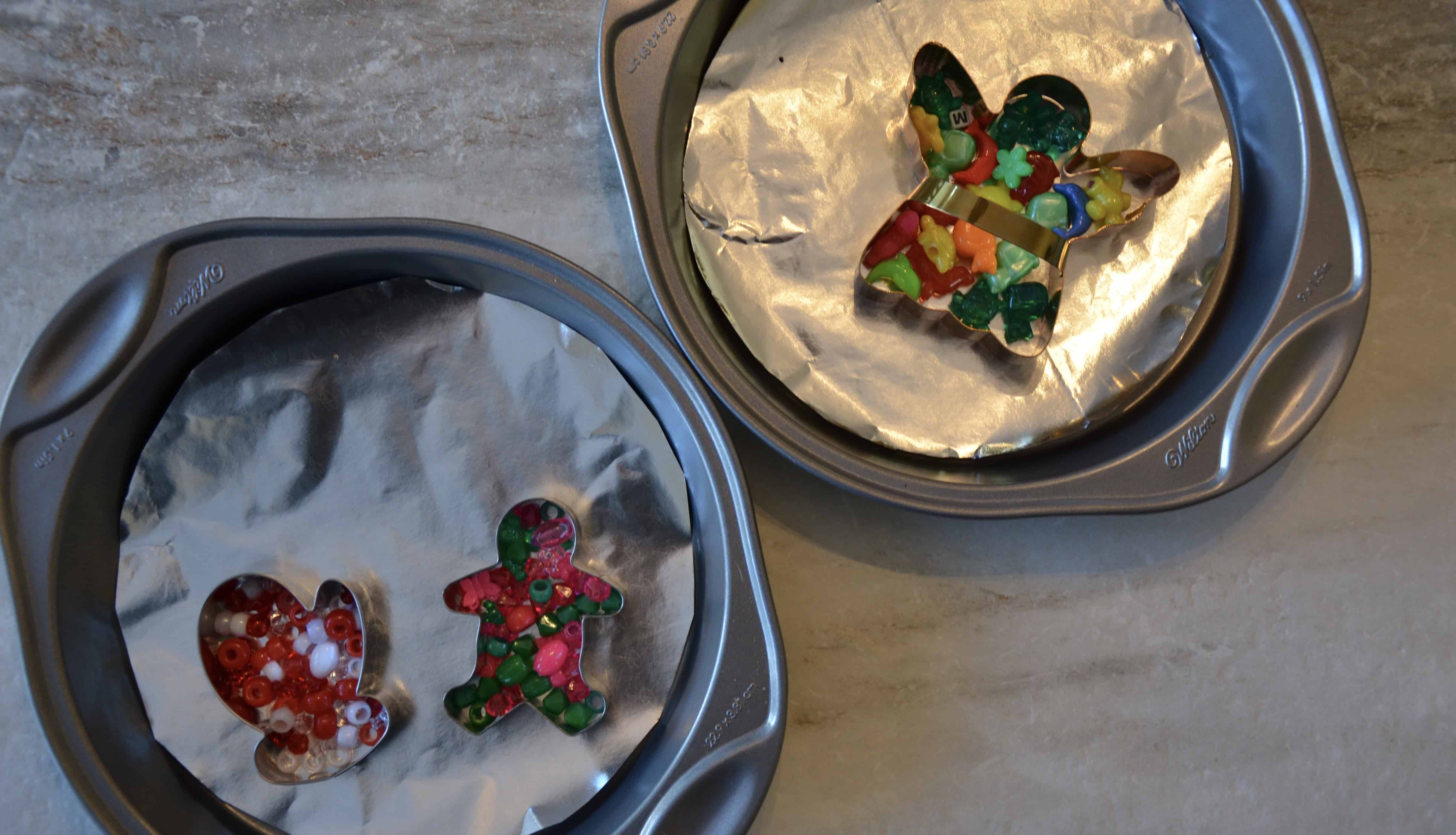 Option 1: Similar shade: Choose beads that are a similar shade for example, all shades of blue.
Option 2: Complementary Colors: Chools 2-3 colors that go well together for example red and white or pink and green
Option 3: Variety of Color: Anything goes here, put in as many colors as you want.
Side Note: Another activity you can do is have your child separate the colors into muffin tins. This helps with color identification as well as fine motor skills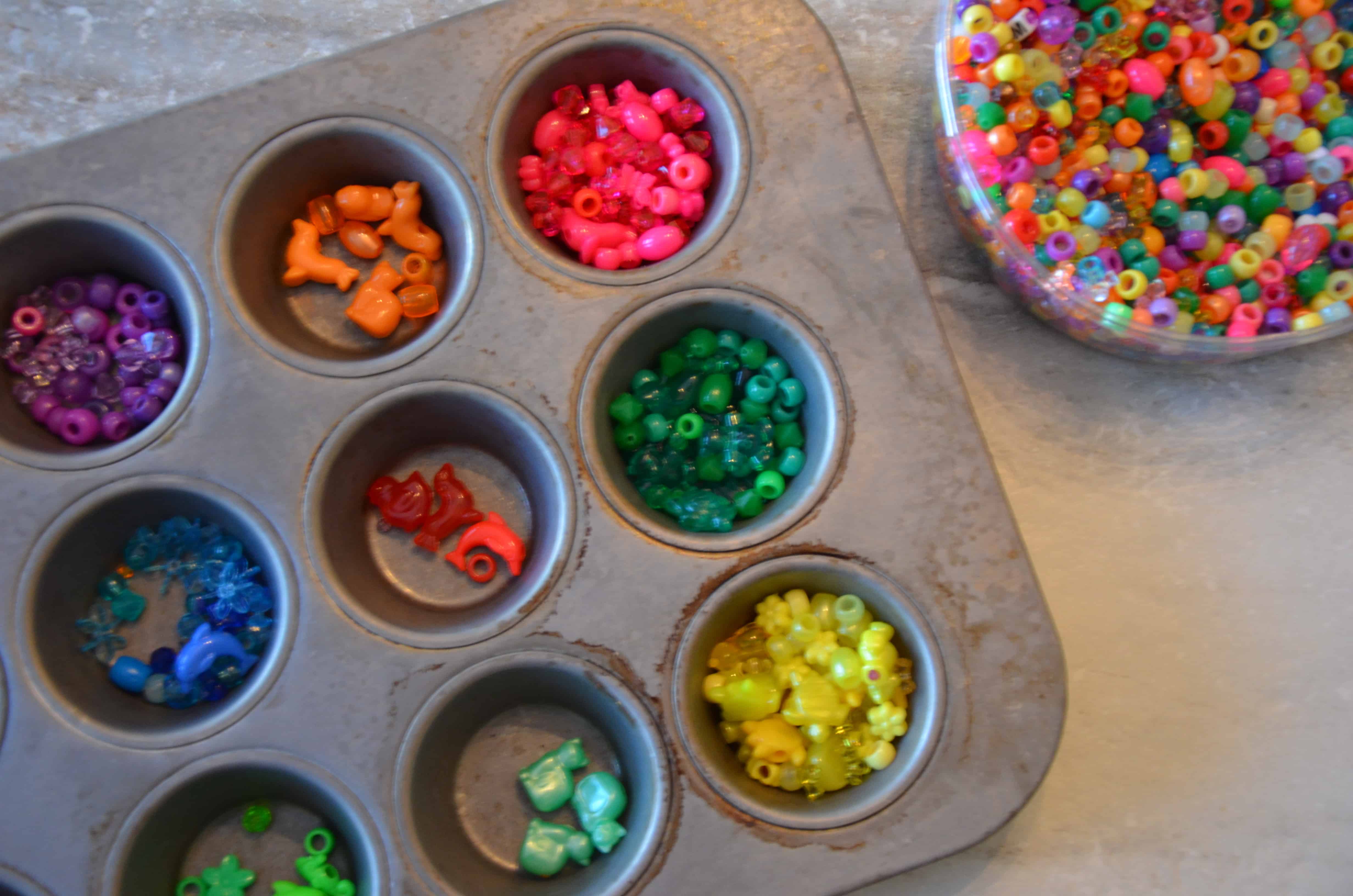 Step 5:
Once done with your design, place the pan in the preheated oven for about 11 minutes. The beads have a strong odor when they melt, so makes sure you're doing this in a well-ventilated space. If you keep them in too long, they will begin to smoke. If they aren't in long enough, you'll still be able to see texture from the beads and your ornament will appear bumpy (which you may prefer).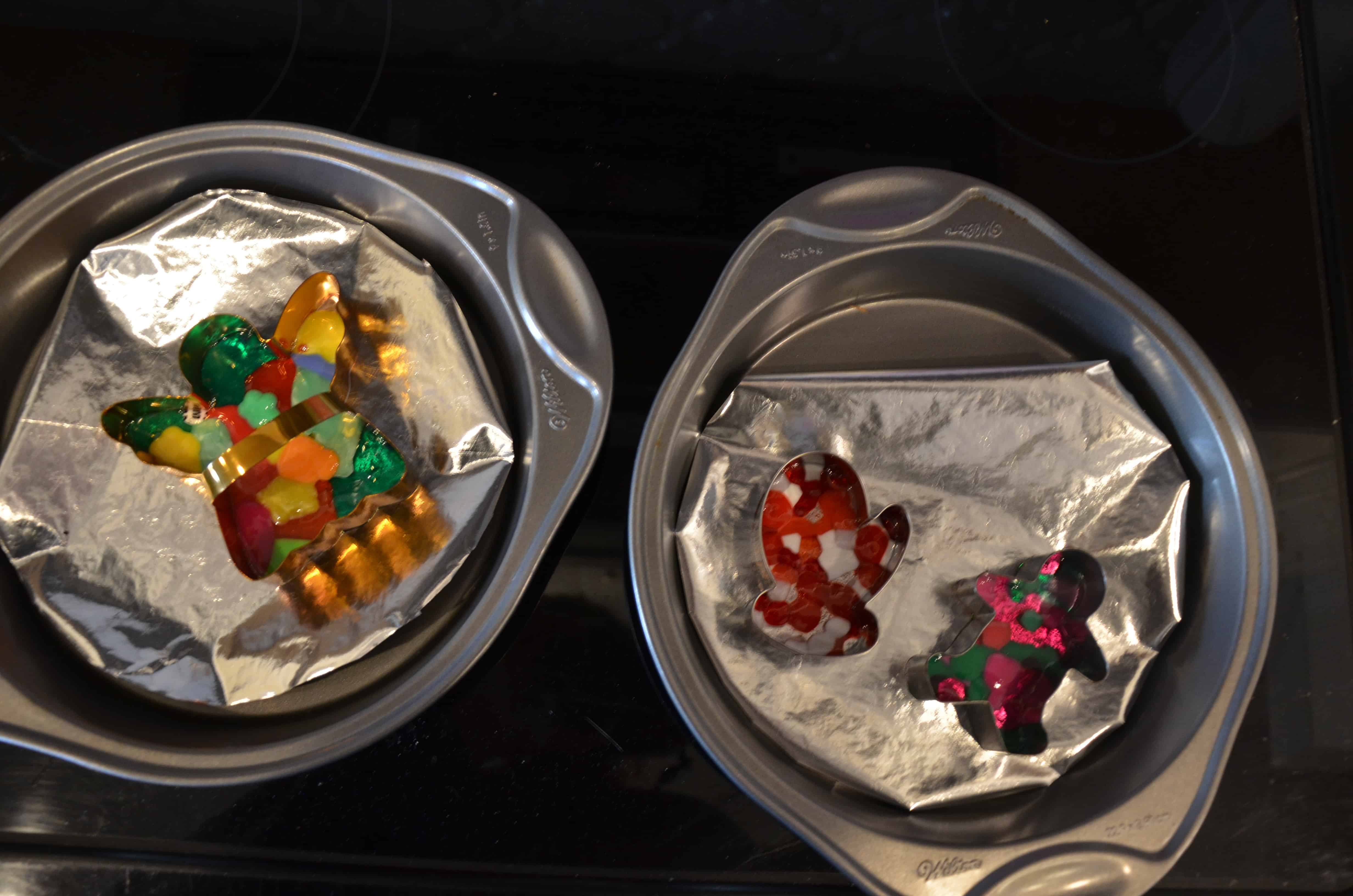 Step 6:
After the beads have melted, take them out of the oven and allow them to cool for 10 minutes. Once cooled, gently take the cookie cutter off. I find it helpful to use a butter knife to help separate the plastic ornament from the metal cookie cutter.
Step 7:
Use a drill to make a hole at the top of the ornament and tie a ribbon around to hang on the tree or use as a present topper when wrapping Christmas gifts.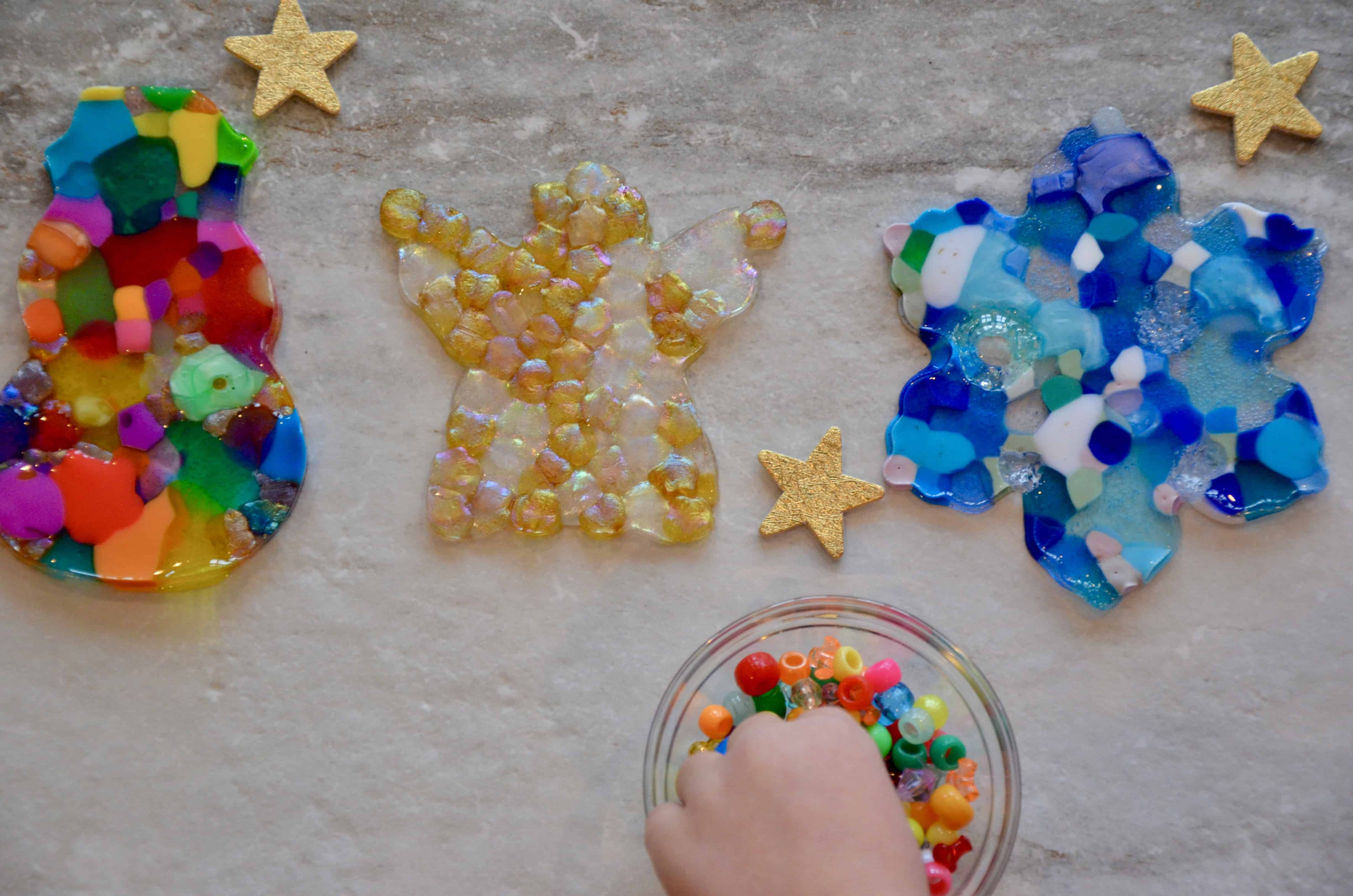 And there you have it, a fun, easy and beautiful Christmas craft. Be sure to check back next Tuesday for two more Christmas crafts you can do with your preschooler!


Check out these other Christmas Posts for more holiday inspiration. 🎄🎁😍
Save
Save
Save
Save