It's easy to accumulate a lot of clutter and become disorganized when you have kids. Each season of life brings new gear, new toys, clothes, and craft supplies to name a few. Helping our kids grow, supporting their hunger for learning, and celebrating birthdays is fun, but can make a mom feel like there's no way to get on top of all of the kid's clutter. Read on if you want a clutter-free home, tips to get your kids involved in decluttering and organizing, along with storage ideas.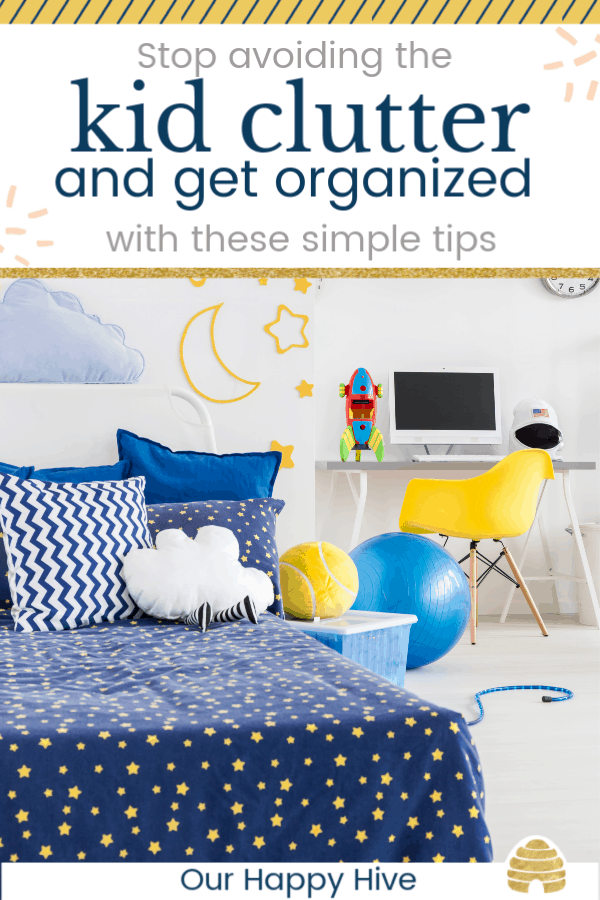 This post may contain affiliate links. For more information, please read my Affiliates Disclosure.
How do you get your child to declutter?
Kids as young as 3 years old can get involved in decluttering (to some degree.) When my daughter was three, she wanted a Melissa and Doug ice cream cart. It was a great toy, but I was concerned that we were accumulating too much stuff. So, I made a deal with her. If she chose 5 toys to donate or sell, we could get the new one. It was a bit of a struggle, but after some deliberation, she made her decisions.
That was one of the first times I involved her in the process, but on a regular basis, we sort through clothes and shoes she's outgrown along with toys she no longer uses. Now, at five-years-old, she is more involved in the process and deciding what goes and what stays. Here are a few tips to get your child involved in decluttering.
Create time to declutter as a family
Make decluttering a regular practice so that it doesn't become an overwhelming job. Determine the cadence that's right for you…maybe you do it every 3 months, maybe you declutter a different family member's room every month, maybe you have a "one thing in/ one thing out" policy. The bottom line, it's up to you to make a routine and to set the expectation.
Involve your child in decluttering
Depending on their age, ask them to identify the number of toys they no longer play with, clothes they've outgrown, or things they don't wear. Explain to them why it's important to declutter and organize. See if you can find a reason why it might be important to them personally.
Create reasonable tasks
No one wants to be overwhelmed with decluttering and organizing. If you can do things a little at a time on a more frequent basis, then it becomes routine. Ultimately it lightens the load and makes it easier on everyone.
As you assign decluttering tasks to your kids, make sure they are sized appropriately for their age. You may ask a young child to choose between a couple of toys or books. You could ask them to find 3 shirts that no longer fit etc. For older kids, you can assign a drawer to go through or a row of clothes in their closet. As they get older, you can assign tasks that require more time or more thought.
Teach your kids the value of passing things on
I remember as a child, my mom passing on our gently used clothes to a family friend. It left an impression on me that we could share things that would bless others. Both new and gently used items.
In the story, I shared earlier about my daughter picking out 5 toys to give away. One of the items was a dollhouse she didn't play with. A day after she selected her toys to donate, we learned about a girl close to my daughter's age that didn't have many toys. This was a great opportunity to share things my daughter still liked but that someone else would treasure.
By creating time to declutter, being a role model, creating reasonable tasks, and teaching your child the value of passing things on, you can get your child to declutter and organize with you!
How do you organize your kid's clutter?
Ok, so now you have your kids on board and you're on a mission to conquer your kid's clutter, organize the kid's toys, and implement easy children's bedroom storage ideas. Let's talk about toy storage first.
Let me be honest with you…I am not a minimalist. We love to give or kids things or buy gifts for family members birthday's etc. I'm also pretty good at rationalizing why we "need" to get "insert item name here." With this as the backdrop, you can imagine the number of toys, activities, and crafts we accumulated with having young kids at home (no daycare) + long winter months. A ton!!!
Learning how to declutter and organize was a top priority for us. Let me share a few helpful tips to help you organize your kids clutter.
Organization Tips for kids toys and things
Assign everything a home. Anything that doesn't have an assigned home quickly becomes clutter
Store things in close proximity to where you use them
When possible, store things vertically instead of in a pile so that you see what you have. This works well for clothes, craft paper, board games, and puzzles.
Store big items in the back, small items in the front, and heavy items down low.
Implement a rotation system for toys. If you have a lot of toys, you can put 80% of them up in a bin in a closet and rotate them out every week or every month. This cuts down on visual clutter and keeps your kids interested in the newly released toys once you rotate.
Use storage containers and label them. More on this in the next section.
Storage Ideas including toy organizer and craft cart
Whether you're looking for a toy organizer or just a way to keep the kid's clutter away, here are some helpful storage products you can use.
Clear plastic storage bins – these are great if you're storing out-of-season clothes or doing a toy rotation. Make sure they are clear so that you can see what's inside.
Under the bed storage bins are great for things you want easy access to including kids toys like legos, barbies, board games, etc.
Square cubby boxes are terrific for separating like toys. You can have one cubby box for plastic dinosaurs and another box for toy cars.
Baskets – I love love love baskets. They are my go-to storage container. I love that they can look nice and adult-ish, but store things that are kid-friendly. I have one in every room that my kids play in so that we can easily pick up toys.
Craft Cart – Like I confessed earlier, our craft supplies was out of control. We finally

made a craft cart

with pretty labels. Our supplies were neatly organized and easy for the kids to find and more importantly…put back on their own!
Maintaining a clutter-free home
Once you have your kids involved, the kid clutter organized, and storage solutions in place, it's time to deal with clutter traps…with solutions that work. By addressing your most common clutter traps, you'll be able to maintain the organization you've established and keep the kid's clutter away!
Step 1: Identify your top clutter traps
Step 2: Decide why it's a clutter trap. Is it a storage, assignment, routine, or motivation problem?
Step 3: Solve the problem. Have a place for clutter to go, assign a home, or implement a new routine.
Step 4: Get your family involved. You likely didn't cause the clutter yourself and you won't solve the clutter yourself. Make sure your family is aware of assigned homes. Labels can help with this. Ensure there are strong routines in place.
Step 5: Make it a practice to frequently declutter and get rid of stuff you don't use and don't bring you joy!
Check out Decluttering Tips: Deal With Clutter Traps For Good for more ideas.
It's true, kids clutter can be overwhelming but it is possible to have a clutter-free home. Don't try to do it all by yourself. Involve your kids in conquering the clutter. Once you have them onboard, make sure you use the simple organization tips we reviewed earlier. Make sure the things you keep all have an assigned place and implement smart storage solutions. These home organization ideas will help you conquer kids clutter and maintain a clutter-free home!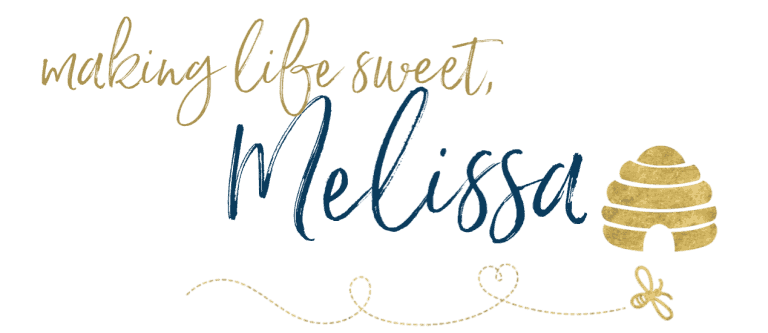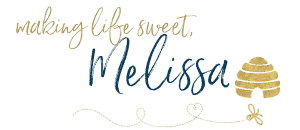 Free-Bee Resource Library
Enter my
Free-Bee Resource Library
for my latest downloadable files and printables! Password is 'honey' -- please copy and paste that in at the link above. Thanks for being a subscriber!!