Are you looking for a decluttering method that will stick? One that will prevent you from relapsing into clutter chaos? The KonMari Method promises to do
just
that! Read on to discover the Exact Way To Do Marie Kondo's decluttering method.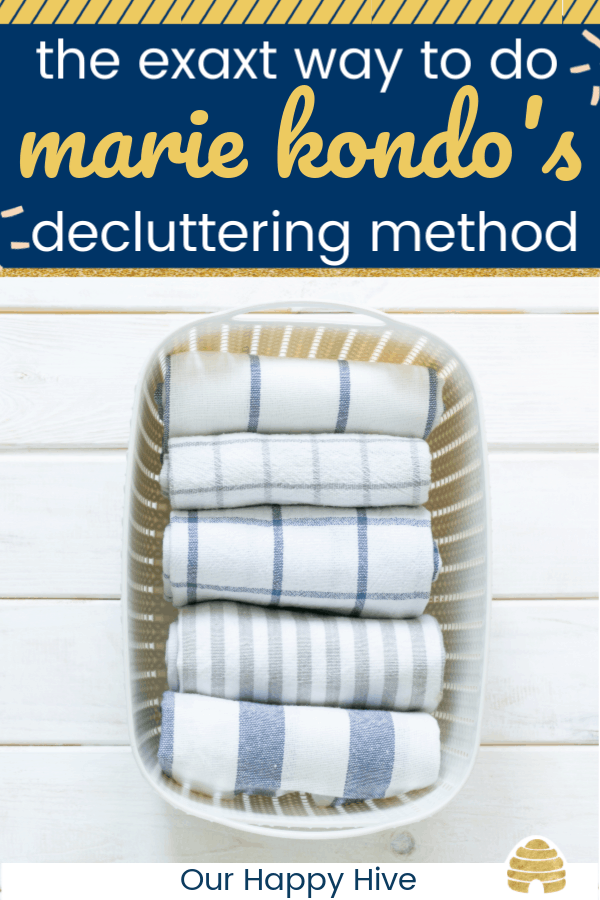 Marie Kondo is a Cleaning and Organizing consultant from Japan. She's
was listed
as one of Time Magazine's most influential people in 2015. She started reading home and lifestyle magazines when she was five and studying 'tidying" at the age of 15. Her best selling book, the Life-changing magic of tidying up came to the United States in 2014.
In 2019, Netflix released her series "Tidying Up" which took her decluttering approach to millions around the world
.
What is the KonMari Method?
The KonMari Method is Marie's very specific approach to decluttering and organization. She refers to it as "tidying up." KonMari is a combination of Marie's first and last names.
The KonMari Method
is comprised
of six rules of tidying
Commit yourself to tidying up

Imagine your ideal lifestyle

Finish discarding first

Tidy by category and not a location

Follow the right order

Ask yourself if it sparks joy
There are two basic components to the method 1) discarding and 2)
deciding where to store things
. Kondo helps you figure out the things you want to keep so that you can get rid of the rest. She is a big advocate of discarding, and is a minimalist at heart!
What are the Exact things Marie Kondo says I need to do?
It's important to note Marie believes tidying is not about a set of rules. But infusing your own preferences and making your own choices about the things in your home.
While I'm going to cover the "rules" that
are included
in her books, to achieve the KonMari level of tidying up, you must apply your personal values
.
Marie promises if you do her approach the exact way she prescribes that
"when you have finished cleaning up once and for all, you will never again relapse into clutter." -Spark Joy, Marie Kondo
1) Commit yourself to tidying up
The KonMari Method is not for the faint. It's intense and requires a big-time commitment.
The payoff, she promises if you put in the work and make tidying an event instead of small chores like discarding one item every day, you will be more likely to complete the work and maintain the result
. Discard in one major event instead of little by little. By taking it on as an event, you'll change your mindset, see results, and won't relapse into clutter.
2) Imagine your ideal lifestyle
Next, she encourages her clients to envision their ideal living space. What do you want to achieve once your tidying extravaganza is complete? How do you want the space to feel? Take a picture of the "before" state so that when you get weary in the process, you can remind yourself of how far you've come. Your vision of the future state will also help you stay motivated to complete the process.
3) Finish discarding first
To do the KonMari method exactly, you must discard
before
you organize. If you take clothes as an example. You'll need to sort through all your clothes and identify the ones you are discarding and the ones you are keeping. Only
after
you've gone through all your clothes in the house, will you be able to organize the remaining clothes. Until you know how much stuff you have, it's impossible to store and organize it.
4) Discard by category, not location:
This is a big one. Many home organization experts recommend tackling clutter room by room. The KonMari Method is
strikingly
different on this. She encourages you to declutter by category and not location.
KonMari's clients gather all the "category" items throughout your house and place them in the center of the floor
.
This helps you see how much you've accumulated and makes you deal with it at one time instead of repeating the process with the same types of items many times
.
By approaching it this way you avoid shuffling things from one room to another.
Have you ever picked up stuff in a room, had a pile of things you didn't know what to do with, and set them in another room to deal with "later
." When you finally get to that other room, you go through the same process with that exact pile.
Marie's point, if you discard by category, you avoid this redundant cycle.
Also, as I mentioned before, the other aspect that's powerful about her approach is by gathering all the things in said category e.g. clothes, you can see the
magnitude
of how much "stuff" you've accumulated in your home
.
Ultimately
, it fuels the motivation to discard and pare down.
5) Follow the right order of categories
We
just
talked about approaching tidying by category instead of by room.
Well, the KonMari Method spells out the specific order in which you approach those categories
. Based on her experience with clients, Marie has tidying down to an exact science.
Essentially
, her goal is to go from easiest to most difficult.
The primary criteria for deciding to keep or toss things is "does it bring joy?" (more on this in the next section.)
In her experience, people are the most "in tune" with their clothes and can more
quickly
learn to decipher if something brings joy or not
. Thus, she starts with clothes.
But, sentimental items, like your kid's artwork, your mom's china, or a life-long collection of birthday cards are much more difficult decisions to make
. Other emotions run deep with sentimental things. You may feel a sense of obligation to keep or guilt for wanting to discard an item. This is why she has sentimental things as the last category to sort.
The Recommended order of Categories for Tidying Up
Clothes

Books

Papers

Miscellany

Sentimental Things
It's important to note, the KonMari Method also has an order of categories within each category.
For example, when sorting clothing, you should do it in the following order: tops, bottoms, clothes that should
be hung
, socks, underwear, bags, accessories, clothes for specific events e.g. swimsuits, and shoes
.
Grab your free copy of my printable that summarize her recommended order for tidying up, so that you can have it at a glance!
6) Ask yourself if it sparks joy -The Identification Process
Interestingly
, Marie encourages people to focus on what they want to keep instead of what they want to get rid of
. She has
one criteria
–
"Does it spark joy?"
Her recommendation is that the things we keep we should enjoy, they are things that should make us happy, and thus, the only things that stay in our house (for the most part) are the things that "spark joy
."
Don't change the method Aim for perfection
Marie Kondo is known for her decluttering genius. She has helped hundreds if not thousands of clients around the world. Based on her tried and tested methods, she tells readers to set the bar high. Aim for perfection! Yes, it will be hard, but don't change the method. She shares that out of all her clients she has NEVER had one person relapse into clutter. The tidying process helped their homes and changed their lives.
This is the Exact Way To Do Marie Kondo's decluttering method in a nutshell. If you're intrigued and want more, I
strongly
encourage you to go get her two books. The Life-Changing Magic of Tidying Up- is a great overview of her process. She shares in much more detail than I have out to apply the 6 rules we reviewed along with tips that will help you:
Identify what "sparks joy"

Know how to approach each category

What to discard

What to do with the things you keep
I also found that her second book "Spark Joy" is helpful if you're looking for more detail. There are a few pictures included and more tips around how to apply the KonMari method.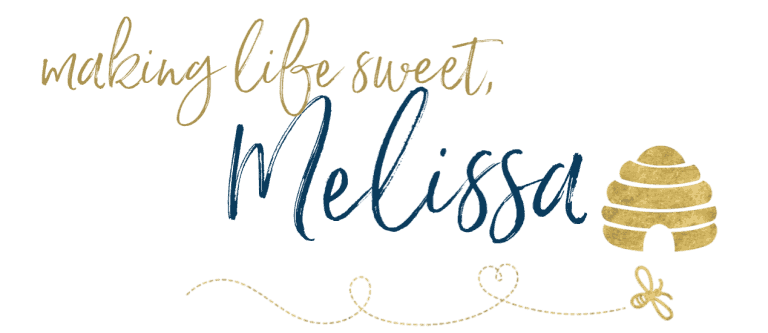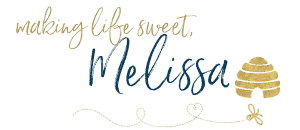 More Decluttering Inspiration