What do you get when you combine 2 kids under the age of four that stay in the home (vs. going to daycare) with long winter months: TOO MANY TOYS! Kids toys are either large and take up a lot of space or small with many parts. Both types can create a really disorganized play area. Having a wide variety of toys helps maintain a child's attention, but ultimately, they still get disinterested and "bored." So, what's a mama to do when she has too many toys and the kids are still bored!!! Enter "Toy Rotation!"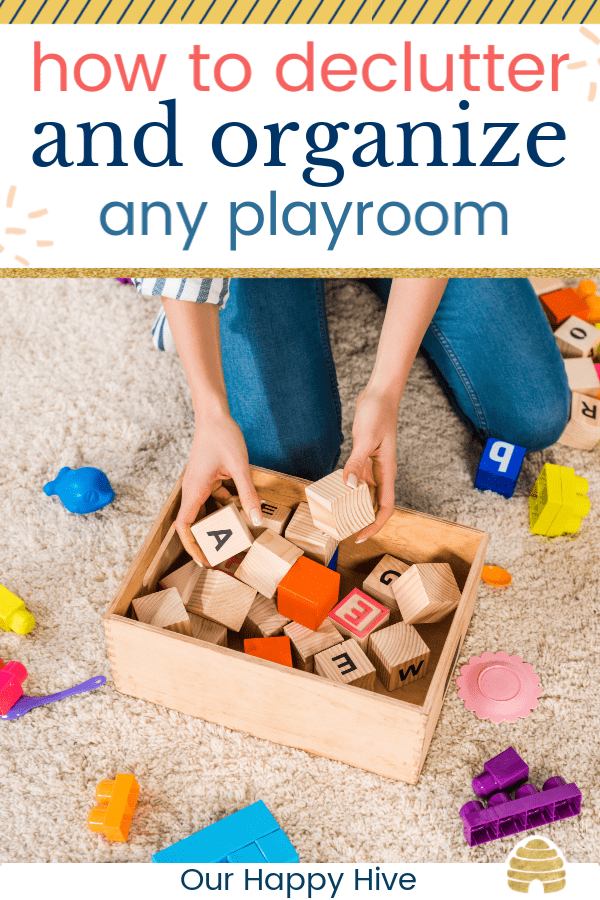 Toy Rotation Defined
Toy Rotation is exactly like it sounds, you cycle in and cycle out toys. By sorting through the toys you declutter, organize, and keep the kids more engaged with the toys they already have! It makes sense right? Have you ever brought out an old toy that seems new again? The kids are taken with it. It suddenly becomes their favorite toy.
A Child's Needs
Young children learn from their play. They need a variety of activities – indoor, outdoor, active and quiet play. It is important that kids have choices. By establishing a toy rotation, you keep things fresh for your kids. It sparks imagination, creativity, and breaks the pattern from the same old same old.
How to Do a Toy Rotation
Supplies Needed
Minimum of 3-4 boxes
Space to store toys

Where to Start
In order to do a toy rotation, you'll have to spend some time up front sorting through and organizing toys. We have most of our toys in the basement and a small amount in other areas of the house. My primary concern is the basement, so that's where I focused my attention.
How to Sort
First, consider the primary purpose of each toy. Is it something to build with like blocks or Legos? Does it encourage logic like puzzles or brain teasers? Does it involve imagination like dress-up, doctor instruments etc? Other categories could include music, science, math, and literacy skills development. You get the picture.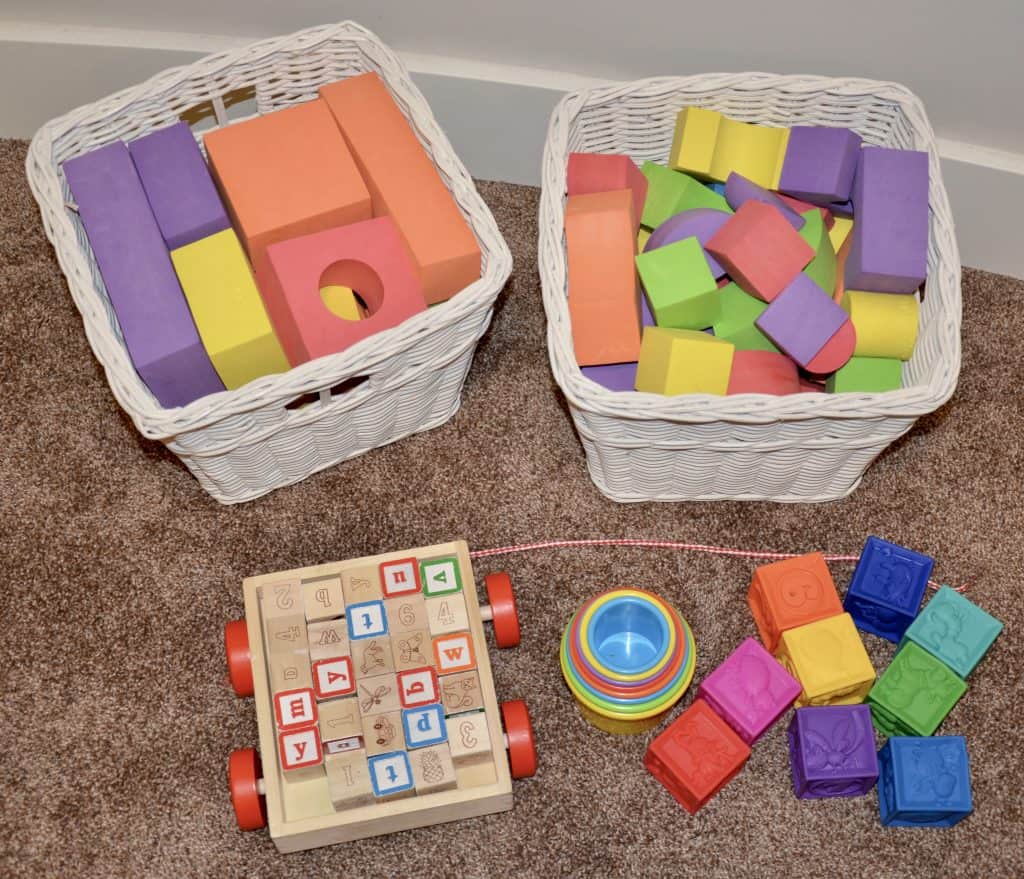 Now that you have a sense of the types of toys you have, sort toys into 4 buckets. You'll want to make sure you have a variety of the types of toys in each bucket. At the end of the process, you'll have a minimum of one bucket for each week. If you have a lot of toys, you may have more than one bucket for each week.
My husband and I started sorting the things that were the most obvious, for us that was puzzles. Immediately, we put a few puzzles in each box. Then we moved on to building toys (blocks etc.). Each time we grouped the toys, we immediately put them into the 4 boxes and then moved on to the next category. The process took about an hour.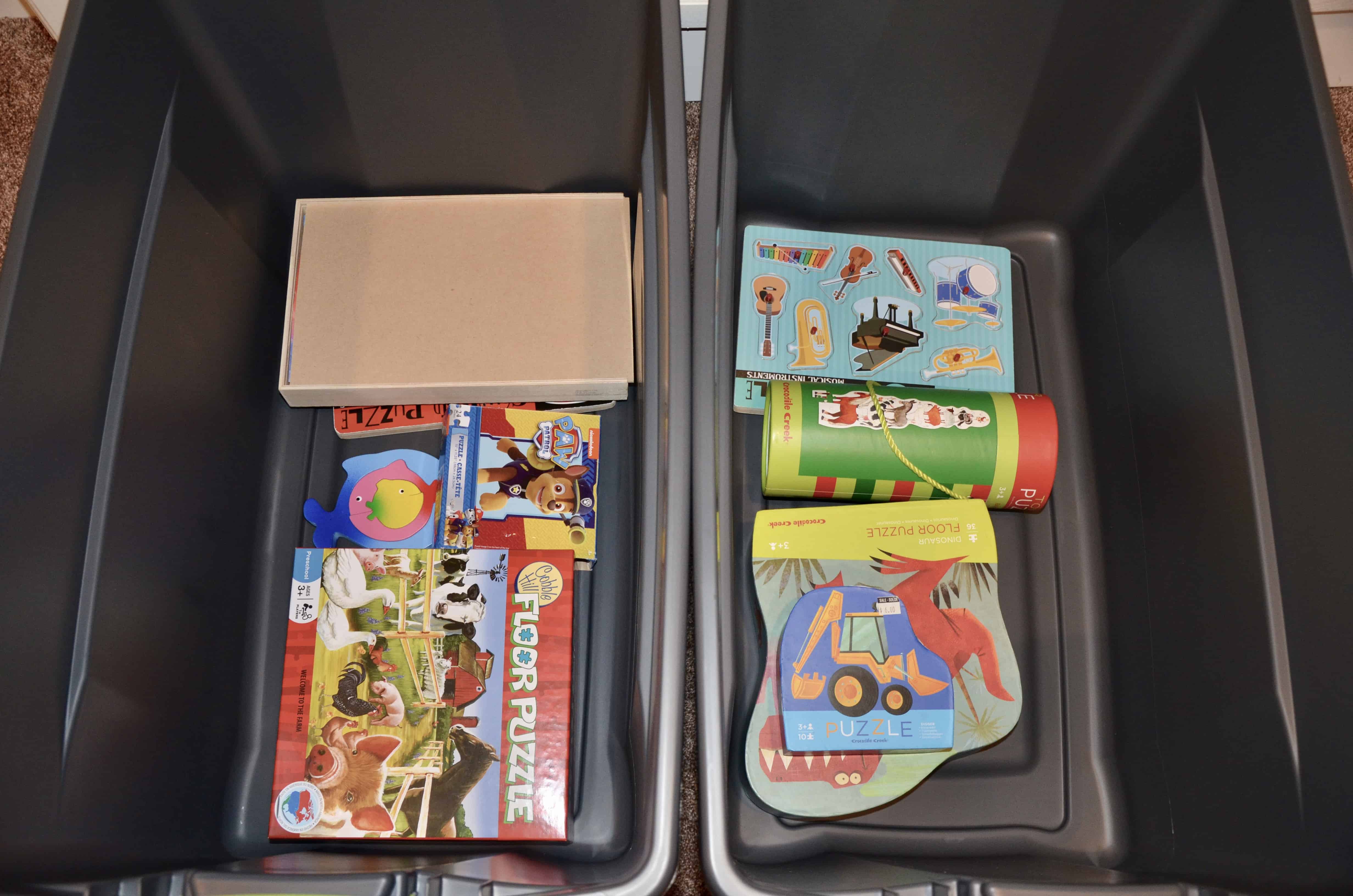 After we sorted everything into the four boxes, we picked one box to unpack and put out for the kids for our first rotation.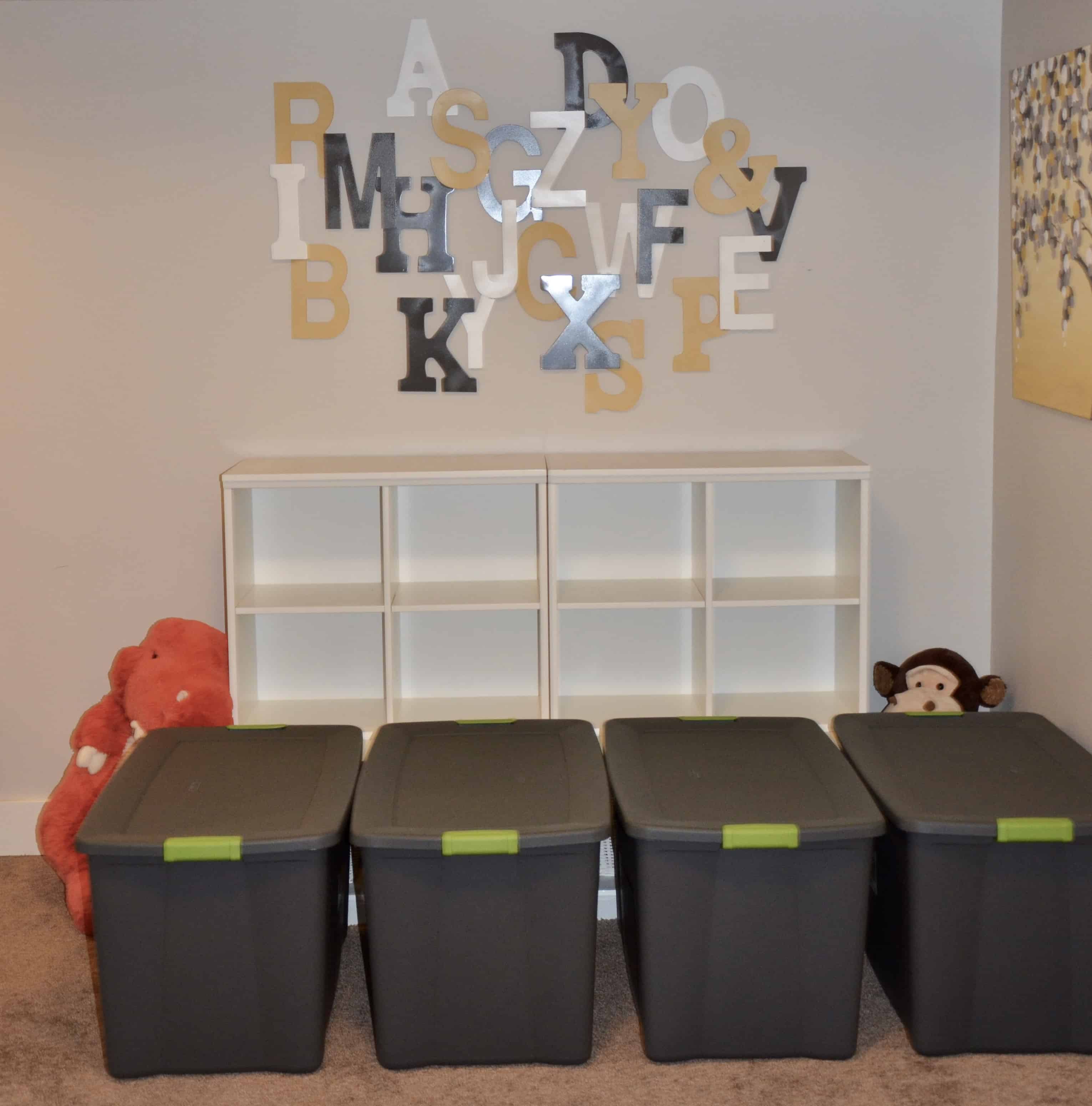 The other boxes were stored for future toy rotations. We had several large items that were too big for the boxes. One large toy was selected to stay out and the others were put up in storage.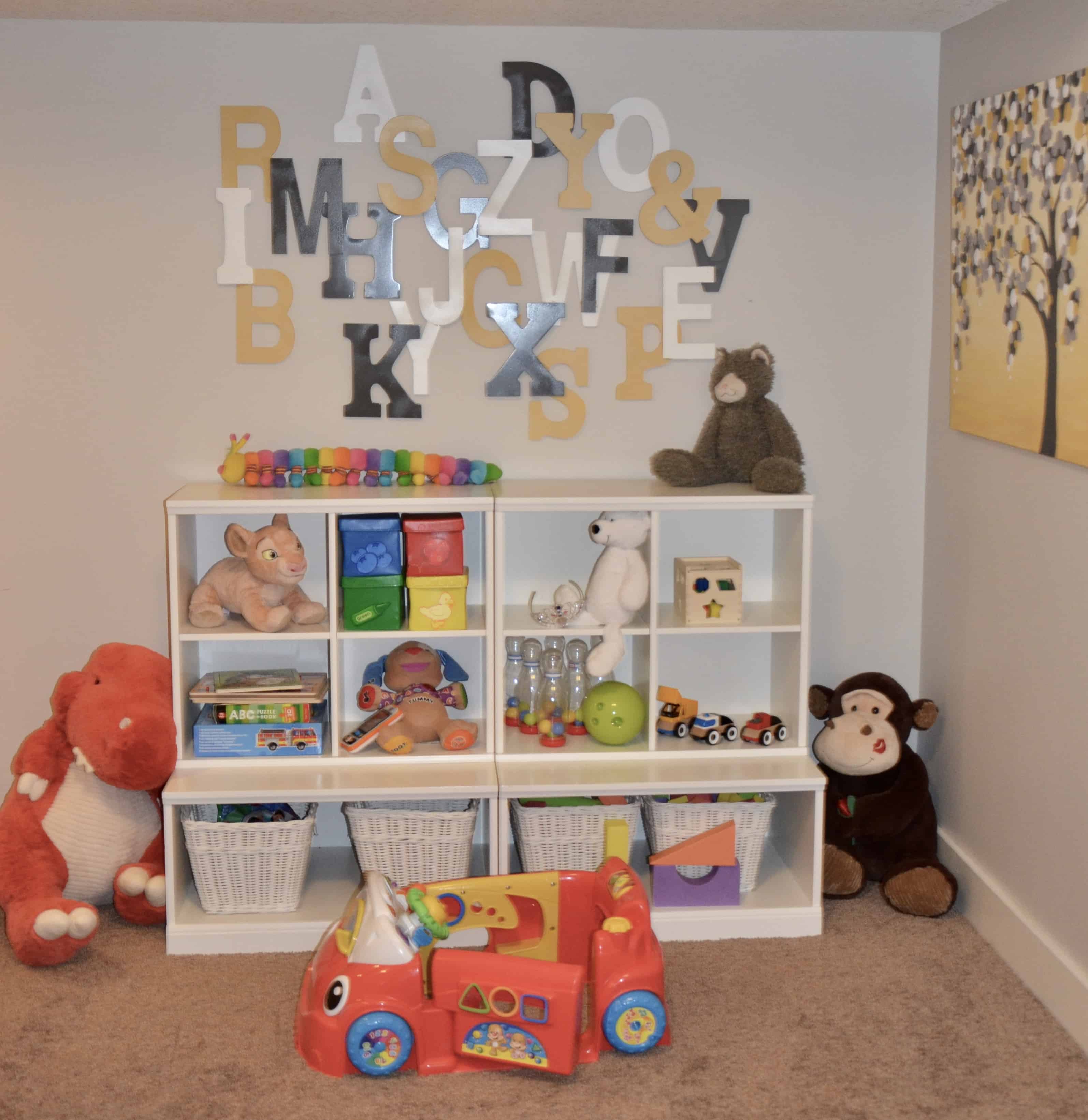 How Frequently to Rotate
In the winter, we rotate every 2-3 weeks and it worked fine. For weeks where we have a lot of indoor time, we could have rotated the toys more frequently to keep the kids even more engaged.
So, what happened when we removed 75% of our kid's toys?
When we originally did the toy rotation, I was really concerned about my 4 year old's response. I thought she might freak out when she saw the new space. I fully anticipated that we might have one of those Jimmy Kimmel moments when the kid thinks that their parent ate all of their Halloween candy. If you haven't seen it, you can check it out here.
Here's the good news, we are 4 months into the toy rotation and she's never even noticed that we removed 75% of her toys!!! I was stunned! We have loved the tidy space. It's so much easier to keep things organized and the kids are re-engaged when the new toys come out. Note: We do the rotation when they are asleep, otherwise we may have mayhem if they actually see us removing toys. The only challenge we have had is on the occasion when there's a request to play with a specific toy like a board game and we need to go searching through the storage bins. Thankfully this has only happened once or twice and in reality, it only took about 10 minutes to locate the desired item!
You Got This! It's Time To Do A Toy Rotation At Your Place
Toy Rotation is a really simple and practical solution. It's easy to implement, helps keep the play space in order, and keeps things fresh for the kids! Really, it's a win-win solution for parents that are overwhelmed with too many clunky toys, small toy pieces strewn across the floor, and bored kids. What are you waiting for! Start a toy rotation this week! You won't regret it!


Free-Bee Resource Library
Enter my
Free-Bee Resource Library
for my latest downloadable files and printables! Password is 'honey' -- please copy and paste that in at the link above. Thanks for being a subscriber!!