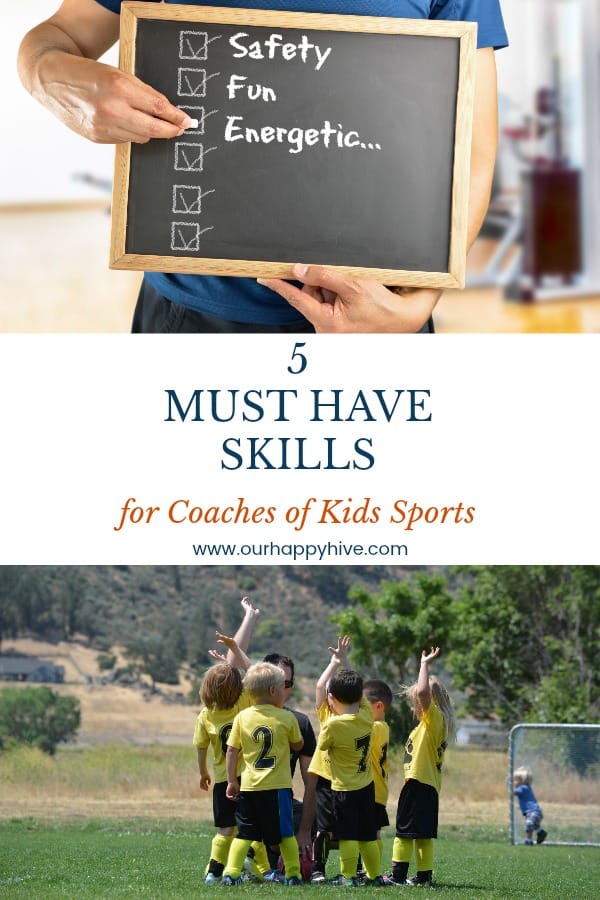 When should coaches get serious about training our kids? What are the must have coaching skills every coach of kids sports teams need? What traits set the good coaches apart? Read on to find out about 5 coaching skills that help your kid to have a positive experience while enabling the coach to get and obtain the little one's attention.
Every year, we enroll Little Miss E in a couple of extracurricular activities. It started out as a way to help her socialize since she was home with us or the nanny most of the time. It was also a way to help her get some energy out during the deep dark winter and lastly a way for her to develop skills. As she gets older, it will become a way to find a talent she's interested in, develop her athletic ability, learn about teamwork, sportsmanship, the benefits of hard work and discipline etc. But for now, she's three…3!!! The focus is or should be on fun!
Recently, Little Miss E came home from gymnastics and informed me that she didn't receive a stamp because she didn't listen to the coach. I asked her if any of the other kids got one and she told me that none of them did (there are only a few in her class)…all for the same reason. To our knowledge, it was not explained in advanced that they needed to listen in order to "earn" the sticker. It's also important to note that the coaches are high school age kids. My husband was also present and observing the class along with other parents and he didn't see anything disruptive or out of the ordinary…just 3 year olds being 3 year olds.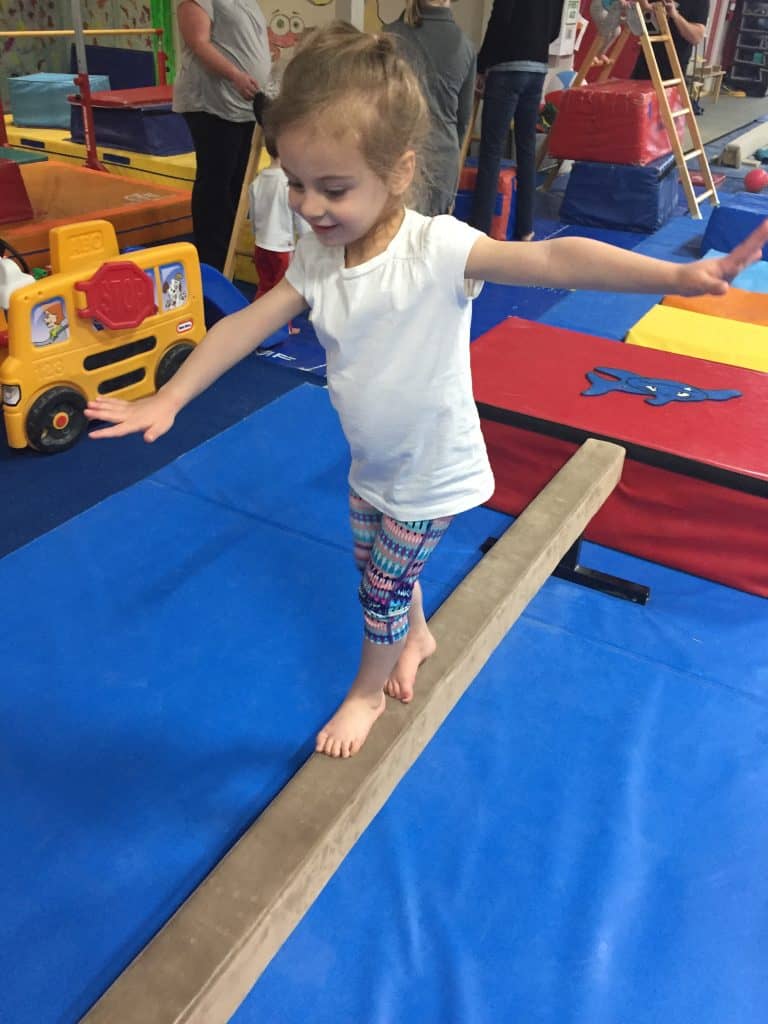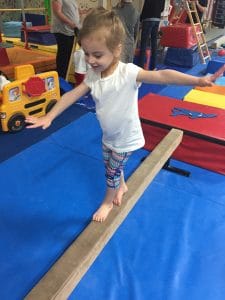 When Little Miss E shared her experience with me, I had two reactions. I thought she probably did need to listen better and I reflected if it was the right time or place for the coach to implement a discipline of sorts. I should be clear, I am a parent that lets other family members and trusted friends provide guidance to my kids (e.g. "be careful", "please listen", "don't touch that" etc.) A coach should be able to encourage kids to listen, but at 3, in a recreational class, is a consequence the best approach?
Most likely, the high school coaches didn't have the skills they needed to get the kids to listen. You and me both know that on any given day, our "threenagers" can make us want to pull our own hair out. So, I don't entirely blame them, but, if I was coaching the coach, what tools would I give them to help him help our kids? What other ways can they gently help preschoolers follow along and pay attention? In the short time Little Miss E has been involved in organized sports (Ballet, Soccer, Gymnastics, and Swimming) I have observed specific skills that set some coaches above the rest. Here are the top 5 skills coaches of young children must have!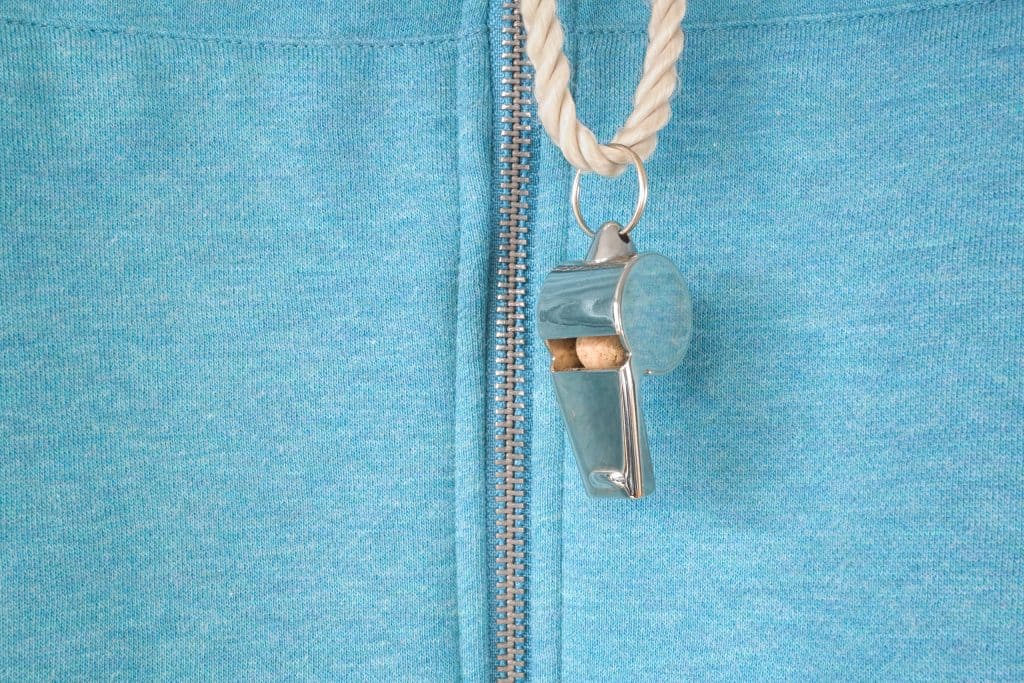 5 Must Have Coaching Skills
Coaching Skill #1 Safety First
I can't go any further without mentioning this number one biggie…Safety. It's critical! If the coach isn't looking after the well being of your child and other kids in the class, all other skills don't matter. Coaches must know the proper technique for each exercise, inherent risks, and ways to mitigate those risks. They also need to know the tendency of the age group they're working with. Three year olds will be intrigued by different things than thirteen year olds.
Coaching Skill #2 Fun
Right next to Safety is F-U-N! Coaches that engage children's imagination, encourage creativity and make rules into a game will hit a home run with young kids. One soccer coach I observed made an obstacle course into a city for little super heroes to save the day. These coaches tap into their inner child and find themselves playing along creating experiences that engage the kid's mind and soul.
Coaching Skill #3 Energetic
A coach that is high energy and animated typically will get young kids attention right out of the gate. If they make big gestures with their hands to help explain activities, make their voice dynamic speaking loudly and then quietly…really fast then slow, they'll capture their young audience. The best coaches I've observed do things like wiggle their ears and say "ok boys and girls…let's put your listening ears on" or make circles with their fingers and hold them up to their eyes encouraging the kids to watch and learn.
Coaching Skill #4 Love of Kids
Coaches that love kids feel like they are playing and having fun vs. babysitting their little brother or sister. Parents can see that they find joy in greeting the kids each week, that the time with the little ones fills their cup and satisfies something deep within. It's obvious that their work isn't just a job, but something they connect with on a personal level.
Coaching Skill #5 Passion
Last, but not least, a love of the sport is a must. I've observed coaches that were not over the top on energy or fun, but their passion for the subject and desire for the kids to love it as much as they do was engaging and attention getting for the littlest of audiences.
So, what are your thoughts? Should a sport at this age be primarily a positive experience or something where kids learn rewards and discipline etc.? What coaching skills have you observed that you thought were stellar?


Save
Save
Save
Save
Save
Save
Free-Bee Resource Library
Enter my
Free-Bee Resource Library
for my latest downloadable files and printables! Password is 'honey' -- please copy and paste that in at the link above. Thanks for being a subscriber!!