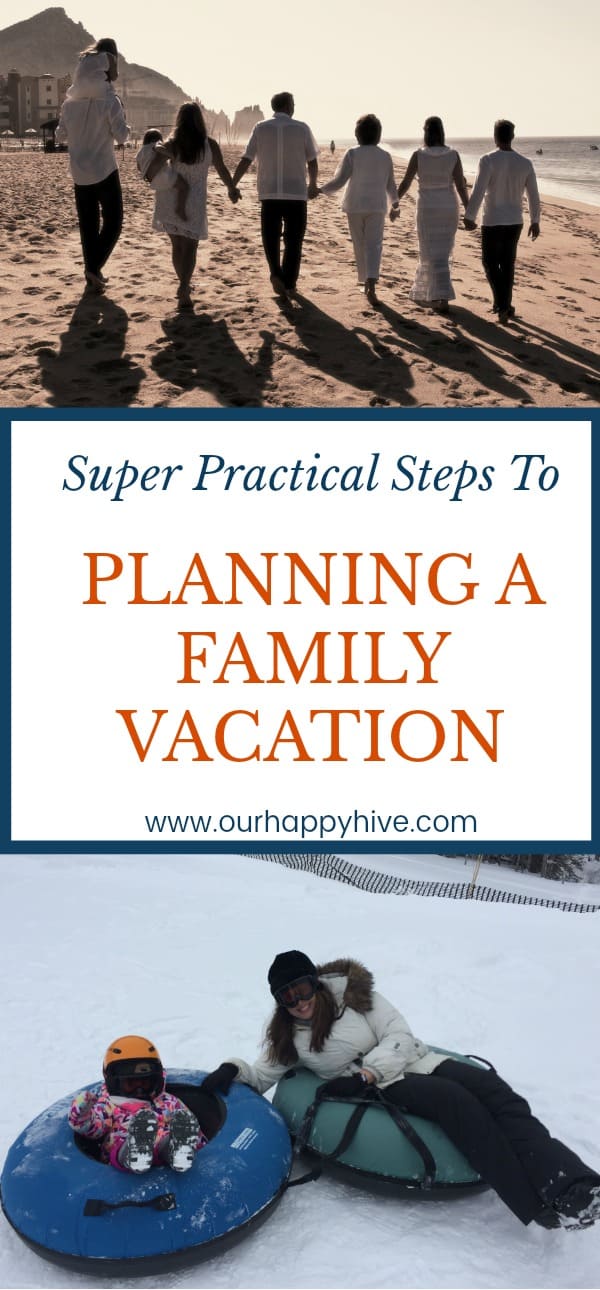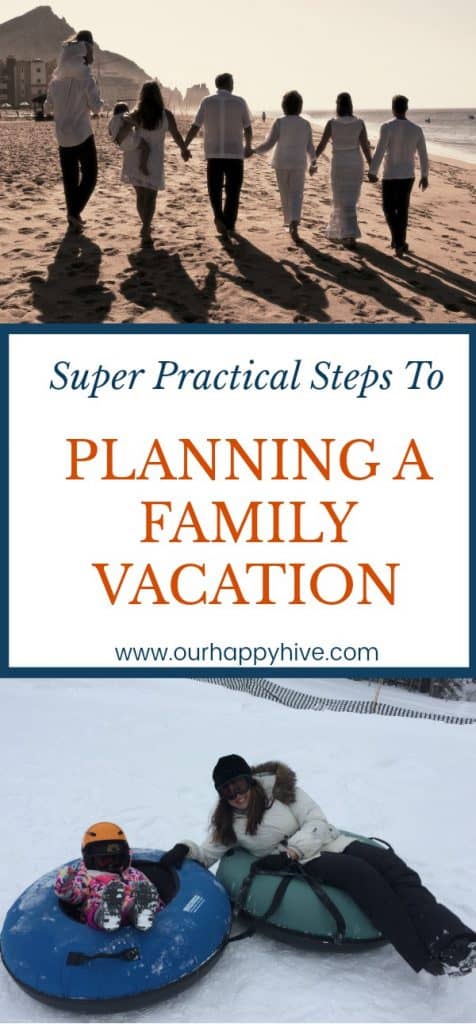 Growing up, family vacations were a priority. We did something nearly every year. Sometimes we went on regional trips, just a few hours away, and other years we did cross-country trips exploring a new city, historical site or adventure spot. Whether near or far, family vacations solidified bonds, created memories, reinforced family identity, and inspired fun! This tradition has continued to the next generation. Almost every year, we do a family vacation, but now, it's multi-generation, my parents, brother and his family, and me and my family. With all of the benefits of vacationing together, it doesn't happen on it's own. Vacation planning, usually months in advance, is ideal for making sure you organize a get-away that works for everyone.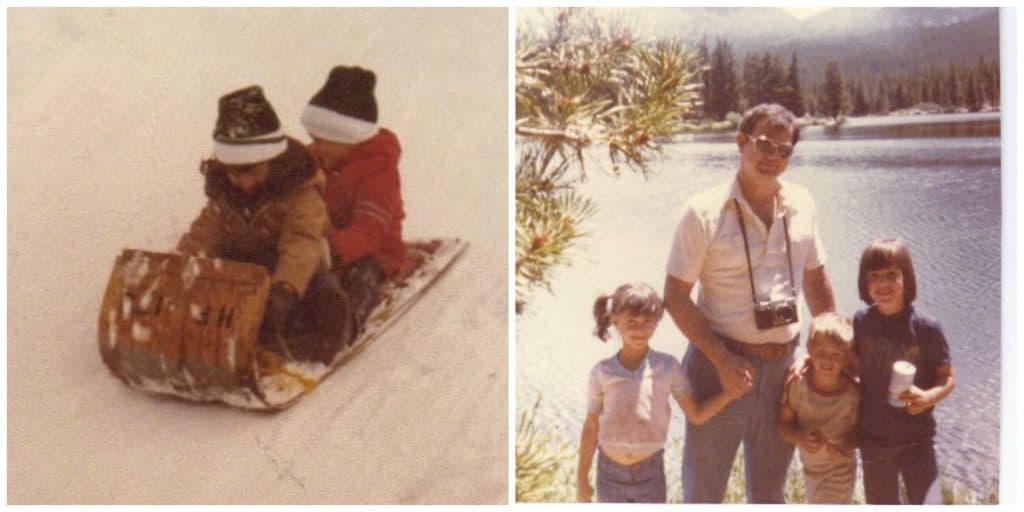 Pre-work
Before booking anything, you'll need to determine your budget and identify the ideal time of the year for travel. Depending on your family's schedule, you may need to identify specific dates for your family vacation.
Determine the type of vacation you want to take. Is your family more for relaxation and leisure? Do they prefer the sun and surf? How about adventure or historical/educational focus.
6+ Months in Advance
Lodging
Depending on the size of your group, location, and desired accommodations, you'll likely need to reserve your lodging six or more months in advance. We recently looked into a Disney Cruise and learned that many make reservations a year or more in advance. Given that we have a party of 11 and need multiple rooms, preferably near each other, we should have booked 18 or so months in advance. I have friends that go camping every year and they often book six months ahead of time. If you have a timeshare or are doing Vacation Rentals By Owner (VRBO), six months is likely suitable for finalizing your reservations.
Travel
If you need to fly to your destination, airplane tickets are the next thing on your to-do list. Usually, the further out you plan, the better price you can get. Don't forget to leverage things like air miles accumulated through travel or airline credit cards. Also, consider if you need to get a rental car. If so, you'll want to rent one in advance. If you're a member of a wholesale club or have a premium credit card, they may have deals with various rental car agencies
3-6 Months
Activities Schedule
Determine if you want to have a rigid or fluid schedule. A more fluid schedule doesn't require a ton of planning, but also doesn't guarantee you'll be able to do the things that are on your priority list. If you're leaning towards scheduling some or all activities in advance you'll need to do research on your location and identify the ones that interest you. We typically have a variety of age groups so we try to identify options that will interest each party. In many cases, activities sell out, so you'll need to purchase tickets in advance.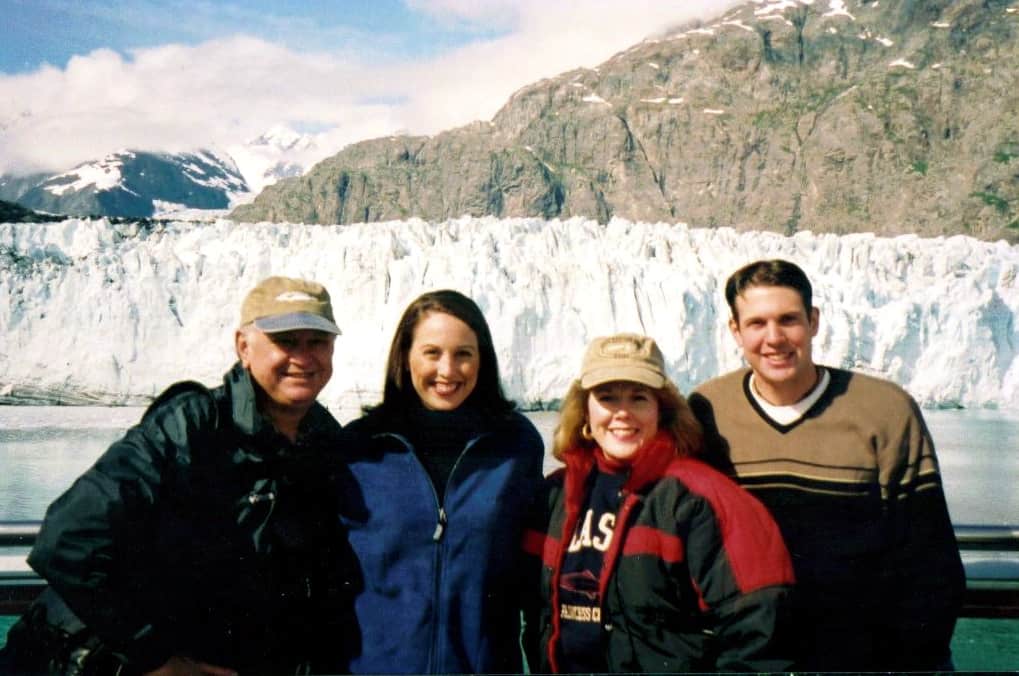 Weeks leading up to Vacation
You may need to secure a home or pet sitter. I typically do this 4-6 weeks in advance of a family vacation. As mom, I'm typically responsible for packing for the kids. Taking inventory of their clothes and vacation needs is an important step. This often involves some shopping to fill in the blanks for the items they are missing.
Transportation to / from airport
There are so many options for getting to/from the airport. You could have a friend or family member drop your party off, schedule an Uber or taxi, or reserve a parking spot at an airport garage. We've learned that some airport garages have membership programs that provide discounts and others give a discount if you reserve online in advance. Recently a friend shared that they reserved a room at an airport hotel the night before their flight and left their car at the hotel during their trip. The hotel shuttle took them to/from the airport. The cost of the room was less than the airport garage and their kids had a blast at the pool during their one night stay!
Final Details
If you're traveling with kids, don't forget that you can take extra equipment on flights including strollers, pack and play, even car seats. If you don't want to carry all of that gear, consider borrowing from friends or family or many cities have companies that rent items for babies/toddlers.
For the flight itself, you'll want to pack plenty of food for the kids. I also find it helpful to take a small medical kit that includes a thermometer and children's Tylenol. You never know when a flight will be delayed, a layover prolonged, or a flight missed. I want to have all of the things on hand in case the unexpected happens.
Whether you're going with just your nuclear family or an extended family like we do, a little planning can go a long way! Most importantly, get out of the house and have some fun with your littles! It will pay in spades and there will be memories to last a lifetime!!!


Free-Bee Resource Library
Enter my
Free-Bee Resource Library
for my latest downloadable files and printables! Password is 'honey' -- please copy and paste that in at the link above. Thanks for being a subscriber!!