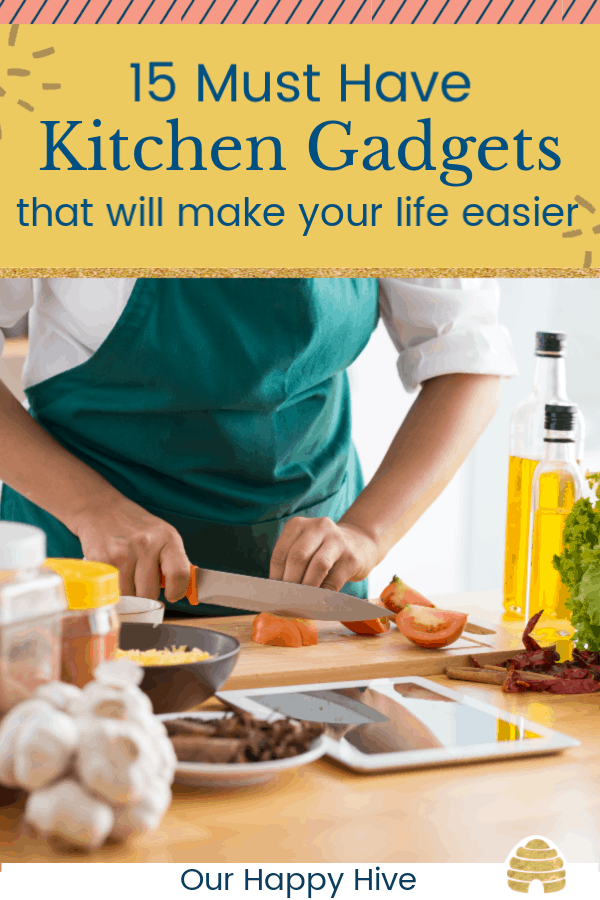 This post contains affiliate links. For more information, see my disclosures here.
Did you know that kitchen gadgets are not only fun to use, but they can actually make your life easier, save you time and in some cases money? I know, you're thinking, "Melissa, c'mon, 'make my life easier?!?' Don't you think that's a bit of an oversell?" Well, if you're like me and you like to cook and/or entertain but you're always busy, then I think you'll be in agreement that items that shave off time from meal prep or save you money in the long run truly do make your life easier!!!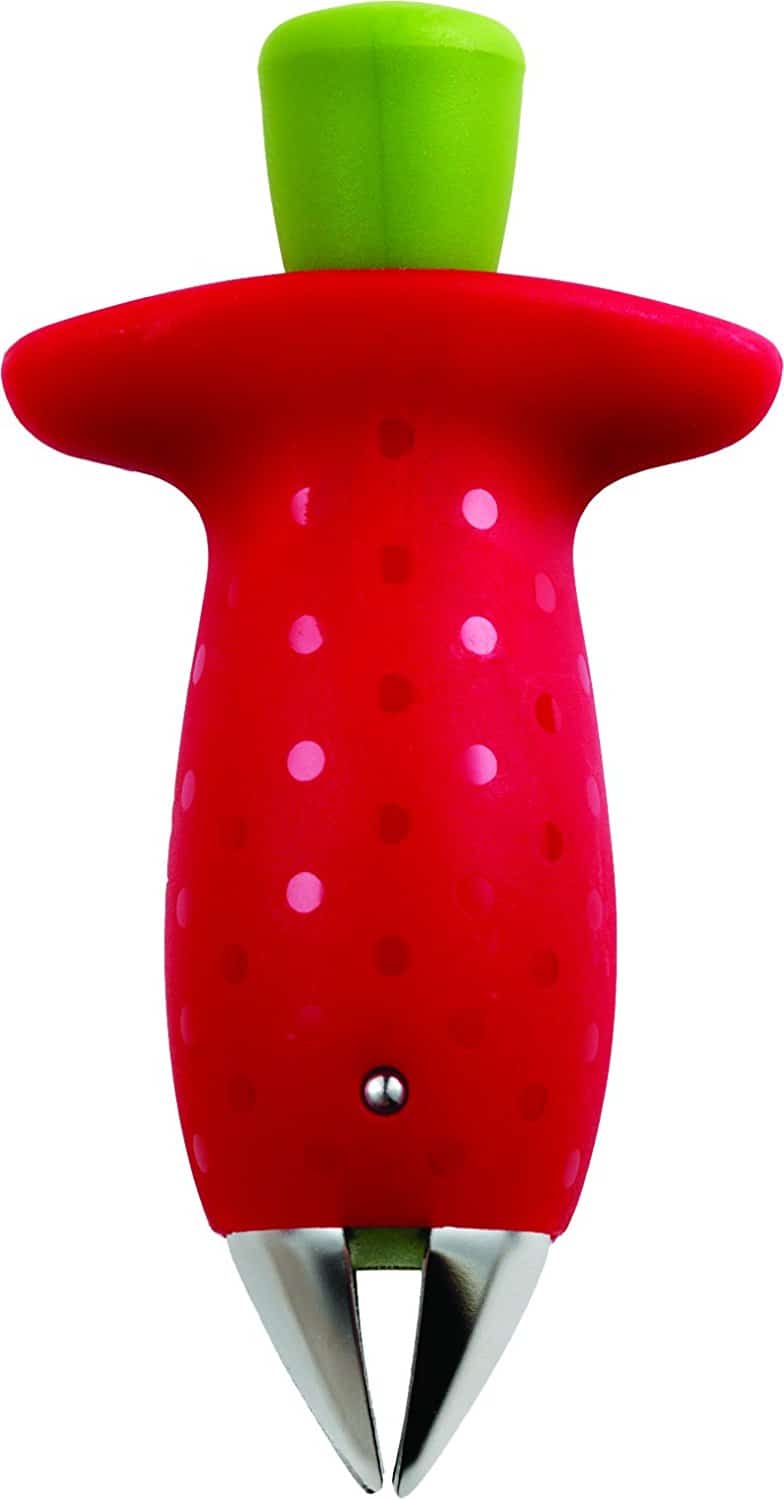 Chef'n Strawberry Huller
This tool is great if you have young kids or like to serve fresh fruit to guests. It easily takes the stem off of the top of the strawberry, no knives or cutting boards involved.


Microplane® Zester
OMG – I fell in love with this when I first got it. I used to zest lemons with a tiny tool that had a few claws at the end. It took for-ev-er! This thing allows you to zest the entire lemon, lime, orange, whatever in about a minute. It produces so much zest that I typically only use half of what a recipe calls for.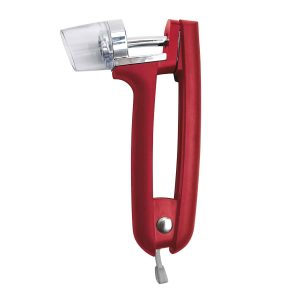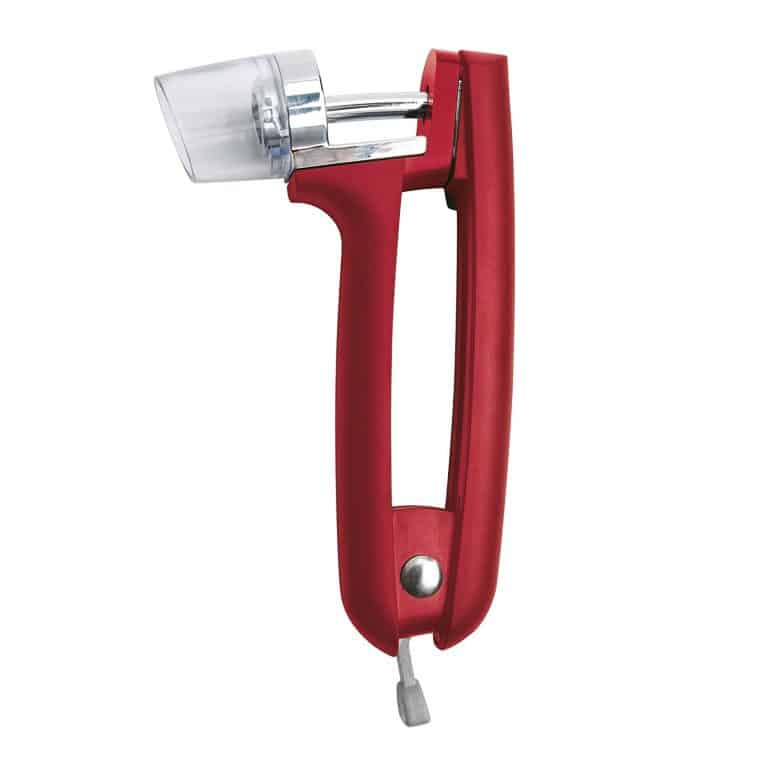 OXO Cherry & Olive Pitter
This sweet little tool will take the pits right out of cherries or olives. It's a great tool if you like to make cherry pie. Or if you're like my husband and can eat cherries like they are candy, you can pit a whole bowl of them for friends or families to just pop cherries right in their mouths. Not only saving you time from chewing and spitting out the pit, but also saving your teeth!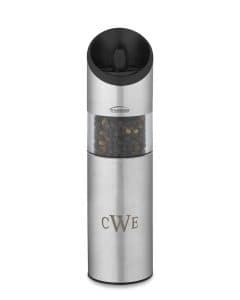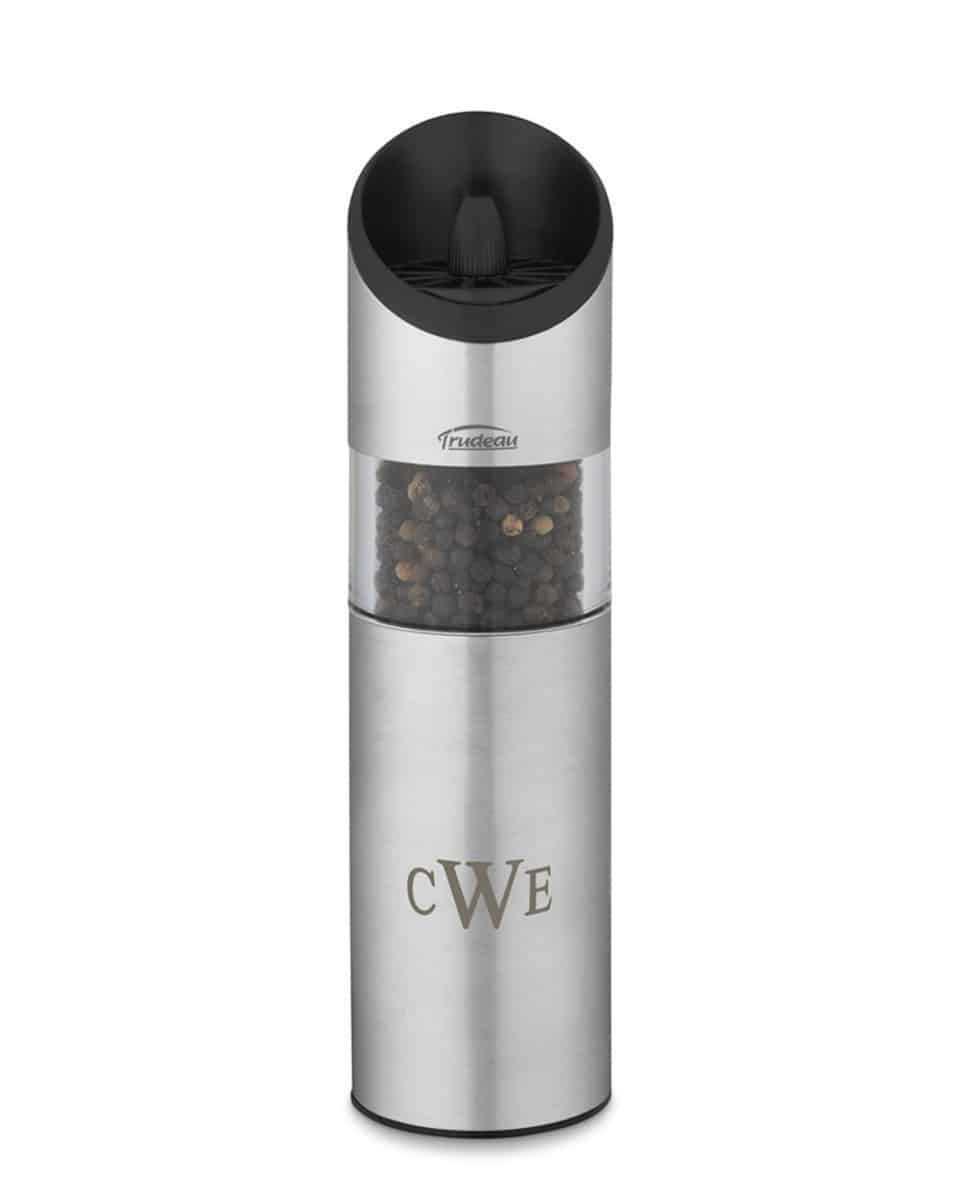 Automatic Salt and Pepper Shakers
Fun and practical…just turn the salt shaker over and it automatically grinds freshly ground salt or pepper. I love it especially when I'm trying to cook while holding one kid on my hip.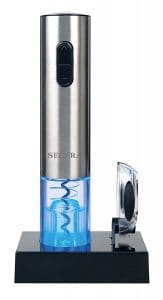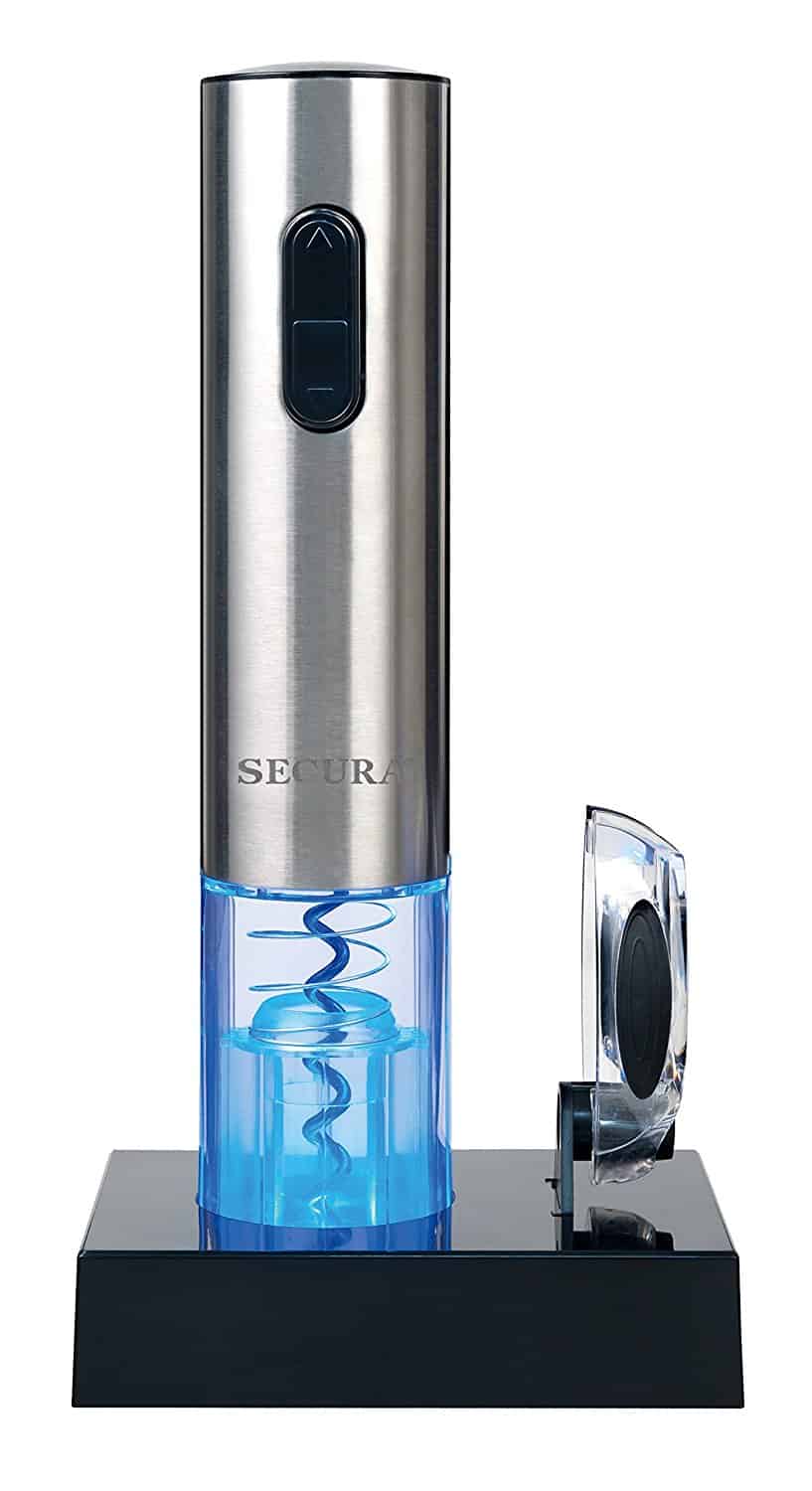 Secura Stainless Steel Electric Wine Opener Corkscrew Bottle Opener with Foil Cutter (Stainless Steel)
Another fun little doodad- just place this on top of your wine bottle and it does all of the work for you. You press a button and the corkscrew goes into the cork…press another button and it twists the cork out. Voila- so easy!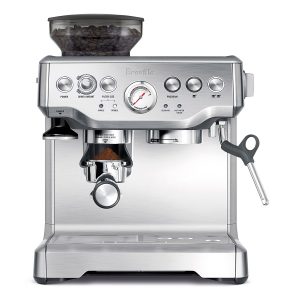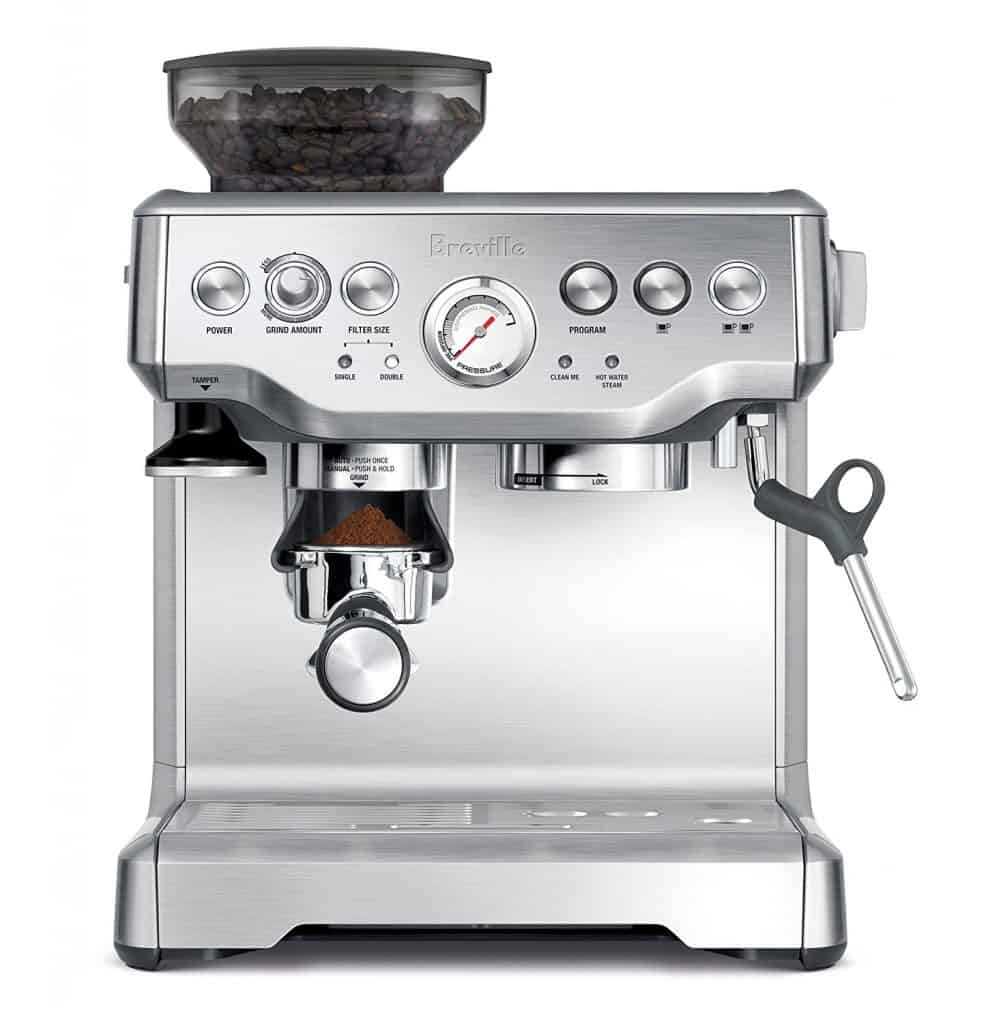 Breville BES870XL Barista Express Espresso Machine
Given that I work from home, this saved me from going out to grab some latte-love, saving valuable time. My husband also cut back on grabbing a cup of Joe on the go and got them from home instead. In the long run, it saved us money. We love this particular machine, it's reasonably priced for an Expresso Machine and it produces a high quality product. If you don't find that this makes you're life easier, it will definitely make it more enjoyable. 🙂

Hamilton Beach 12-Cup Stack and Snap Food Processor (70725A)
Ok, so, if you eat a lot of plant-based meals or are chopping a lot of vegetables, this is a MUST HAVE instrument! It will seriously make your life easier! Any time I have a recipe that requires a lot of chopping (which many of mine do), I pull this baby out. It's so fast, typically does a better job than I do, and ultimately saves me time.


Silpat
A silicon, non-stick baking mat is a great tool for baking cookies. Nothing stick to silpat! It doesn't require greasing or parchment paper.

OXO Good Grips Melon Baller
Our daughter loves cantaloupe, but we rarely never eat an entire one in one setting. What we do now is, cut about an inch of the top of the melon off, scoop out the seeds and use the melon baller to make a bowl of fresh fruit as a snack. It's seriously easier than slicing and dicing the melon and the melon will last longer in your fridge.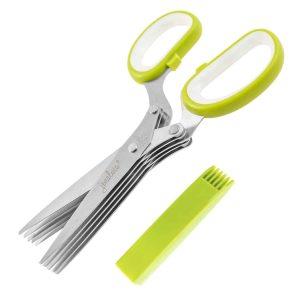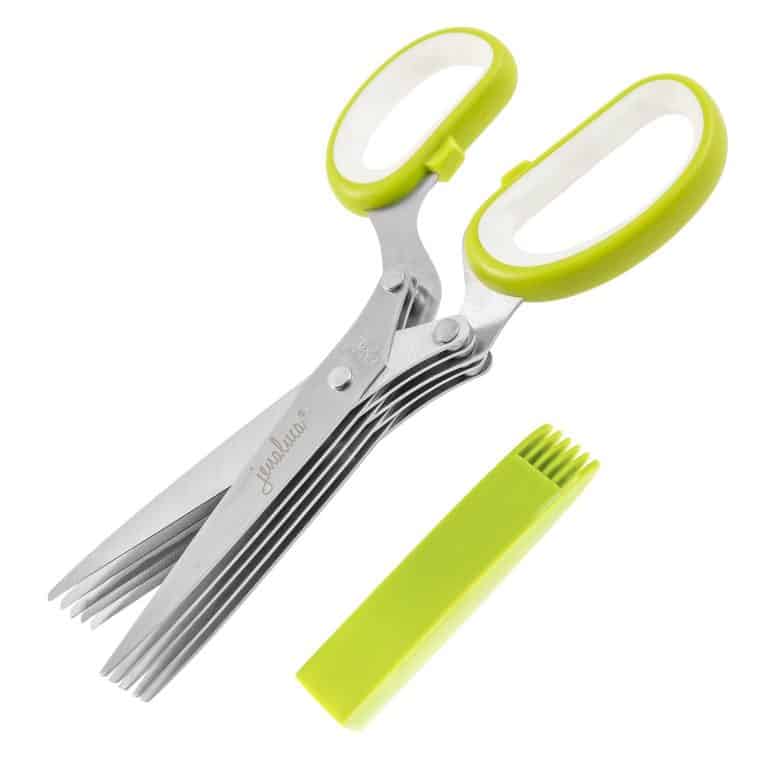 Jenaluca Herb Scissors Stainless Steel
This gadget is great for chopping basil or cilantro. Just cut it straight from the stem, no knife or chopping board required.
ORBLUE Propresser Stainless Steel Kitchen Garlic Press
I've had my garlic press for years and cook with it regularly. Just pop the clove in the end and press down, you get fresh garlic without having to make your fingers smelly.
Instant Pot
Now this is on my wish list (maybe this Christmas…hint hint hubby)- the instant pot cooks food up to 70% faster. Full stop…what more do I need to say? But I'll go on, it also serves as 9 different appliances including a Pressure Cooker, Slow Cooker, Rice Cooker, Yogurt Maker, Egg Cooker, Sauté, Steamer, Warmer, and Sterilizer replacing other kitchen gadgets.
Brown Sugar Saver
Do you hate it when you go to use your brown sugar and it's as hard as a rock? This ceramic disc keeps brown sugar, dried fruit, marshmallows and more moist when they are kept in a sealed container.

Lodge SCRAPERPK Durable Pan Scrapers, Red and Black
Makes cleaning tough stuck-on grime easier to get off. You don't ruin scratch sensitive coated pans and save yourself a lot of time and perspiration.
OXO Good Grips GreenSaver Herb Keeper- Small (1.8 Qt)
Tired of throwing away the rest of the cilantro that you didn't get around to using. This gadget will keep your herbs fresher longer by controlling the humidity and providing water.
So, what do you think? Are you singing the tune to easy street at this point? Are you excited about trying out some of these new kitchen gadgets? Check out the "Shop The Post" to find your new favorite kitchen tool!


Shop The Post
Note: We are a participant in the Amazon Services LLC Associates Program, an affiliate advertising program. For more information, see my disclosures here.
Save
Save
Save
Save
Save
Save
Save
Save
Save
Save
Save