Inside: Learn how to save money on groceries with these practical tips. From meal planning to using grocery apps, discover easy ways to cut costs on your next shopping trip. Start saving now!
Grocery shopping can be a time-consuming and costly task, but with some careful planning and organization, it can become a stress-free and budget-friendly experience. In this article, we'll explore some tips for getting organized and saving money on your grocery shopping.
Save Money on Groceries Through Meal Prep
First, planning is crucial. Make a meal plan for the week and create a grocery list based on this plan. By doing this, you can avoid impulse purchases and ensure you have all the necessary ingredients for your meals. Before heading to the store, here are some tips to help you save money with your meal plan.
Plan your meals around sales: Check weekly flyers and store ads to see what items are on sale and plan your meals accordingly.
Use ingredients you already have: Check your pantry, fridge, and freezer to see what ingredients you already have on hand and plan meals with those ingredients.
Choose meals based on seasonal produce: Buying fruits and vegetables that are in season can be more affordable
Keep it simple: Stick to simple meals with a few ingredients. This can save you money on both groceries and cooking time.
By incorporating these tips into your meal planning routine, you can save money on groceries and reduce food waste while still enjoying delicious meals.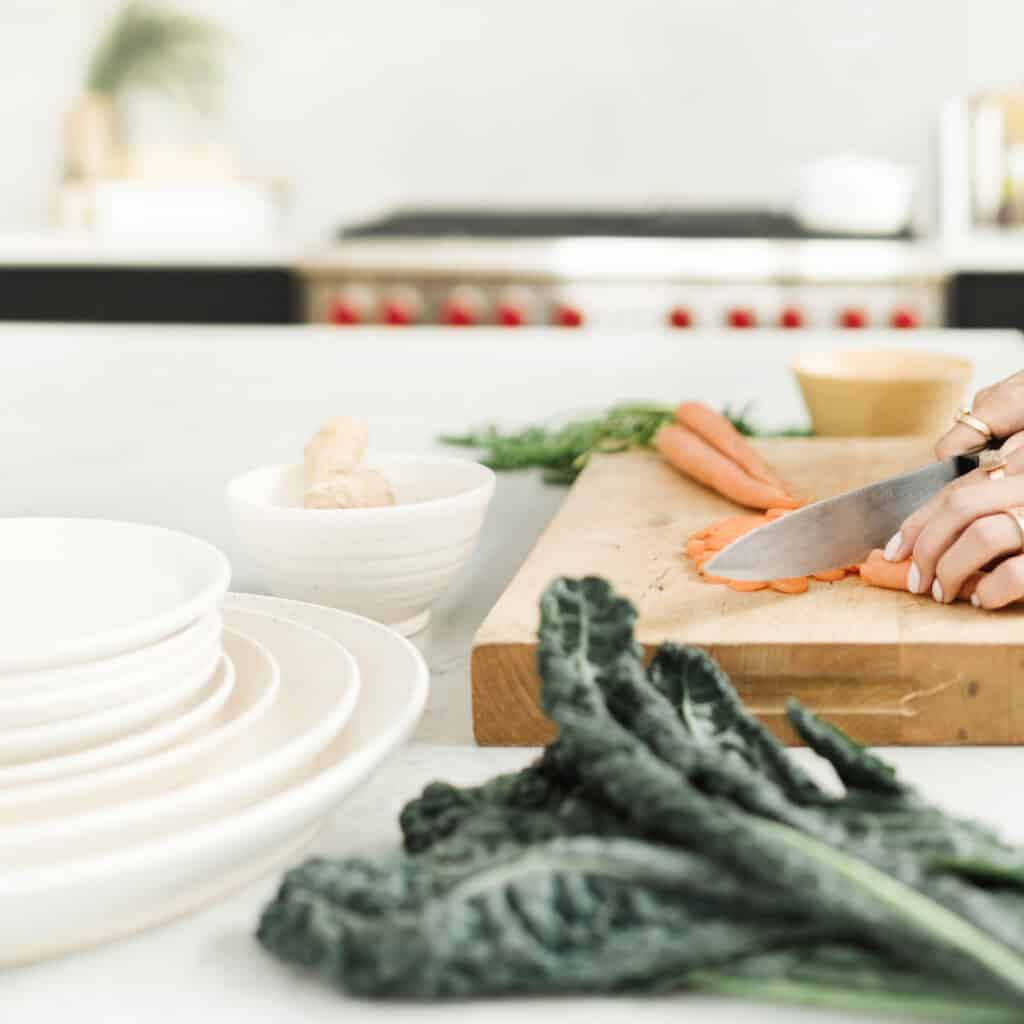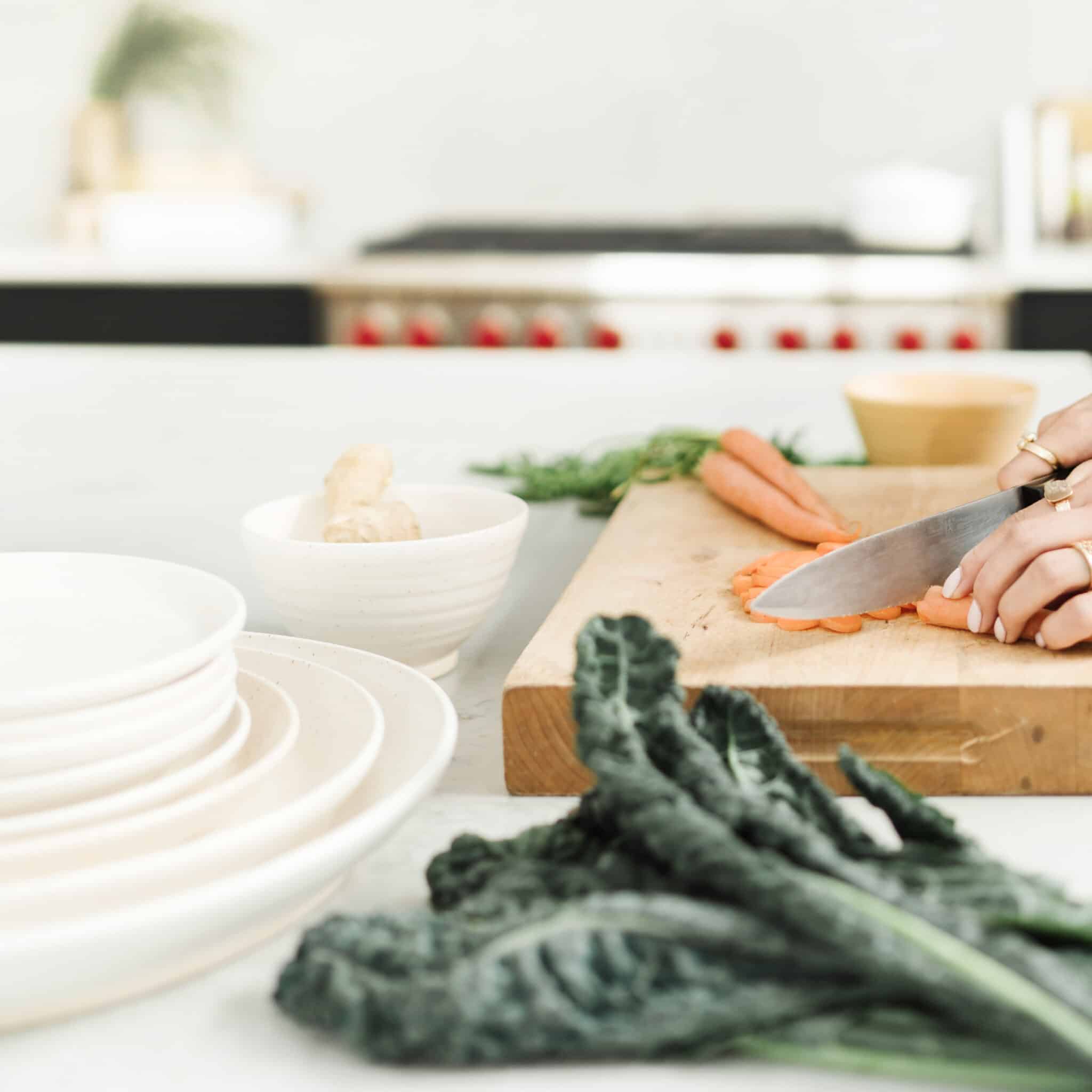 Meal Planning Tips
Even tough you may love the idea of saving money at the grocery store, meal planning for a week can seem like a daunting task, but it doesn't have to be complicated. Here's a simple way to get started:
Make a list of your favorite meals: Start by making a list of meals you and your family enjoy eating. Consider dishes that are easy to prepare, use similar ingredients, and can be easily adapted for leftovers.
Plan your meals for the week: Choose 5-7 meals from your list and assign them to specific days of the week. This will help you stay on track and avoid last-minute trips to the grocery store.
Make a grocery list: Based on the meals you've planned for the week, make a list of the ingredients you need to purchase. Be sure to include snacks and other items you may need throughout the week.
Stick to your plan: When you go grocery shopping, stick to your list and avoid impulse purchases. This will help you stay within your budget and avoid unnecessary expenses.
By following these simple steps, you can create a meal plan for the week that saves you time and money while also ensuring that you and your family eat delicious and healthy meals.
Create a Budget to Save Money Grocery Shopping
Next, set a grocery budget for the week or month and stick to it.
Before creating your budget, it's helpful to track your spending for a few weeks to see how much you typically spend on groceries. This will give you an idea of your baseline spending and help you create a more realistic budget. In order to stay within your budget, prioritize necessary items and avoid impulse purchases.
Tips to Save Money Grocery Shopping
Choose Generic Brands
When shopping, choose a store that offers quality products at a reasonable price. Buying generic brands instead of name brands for non-perishable items can save you money without compromising on quality. Look for discounts on meat, dairy, and produce that are about to expire but are still usable.
Buy In Bulk
Buying items in bulk is great for non-perishable items like rice, pasta, and canned goods. The bulk price is typically less per unit and you can take advantage of sales to be even more cost-effective in the long run.
These tips can save you big time at the grocery store. For example, our favorite coffee regularly costs $14 per bag. From time to time it would go on sale for $9. Over the past 6 months, the regular price has sky rocketed to $23 per bag. But, they still have the $9 sale on occasion. And when they do, I stock up. I buy 6 bags at a time (the limit set by the store). Then I keep an eye out for the next time they have the sale.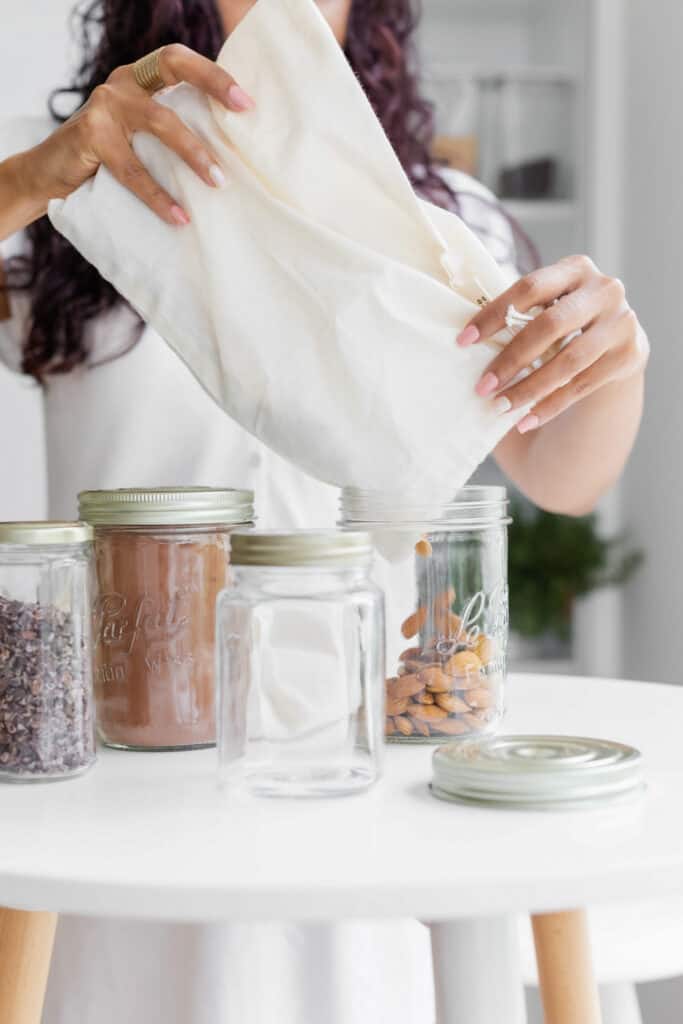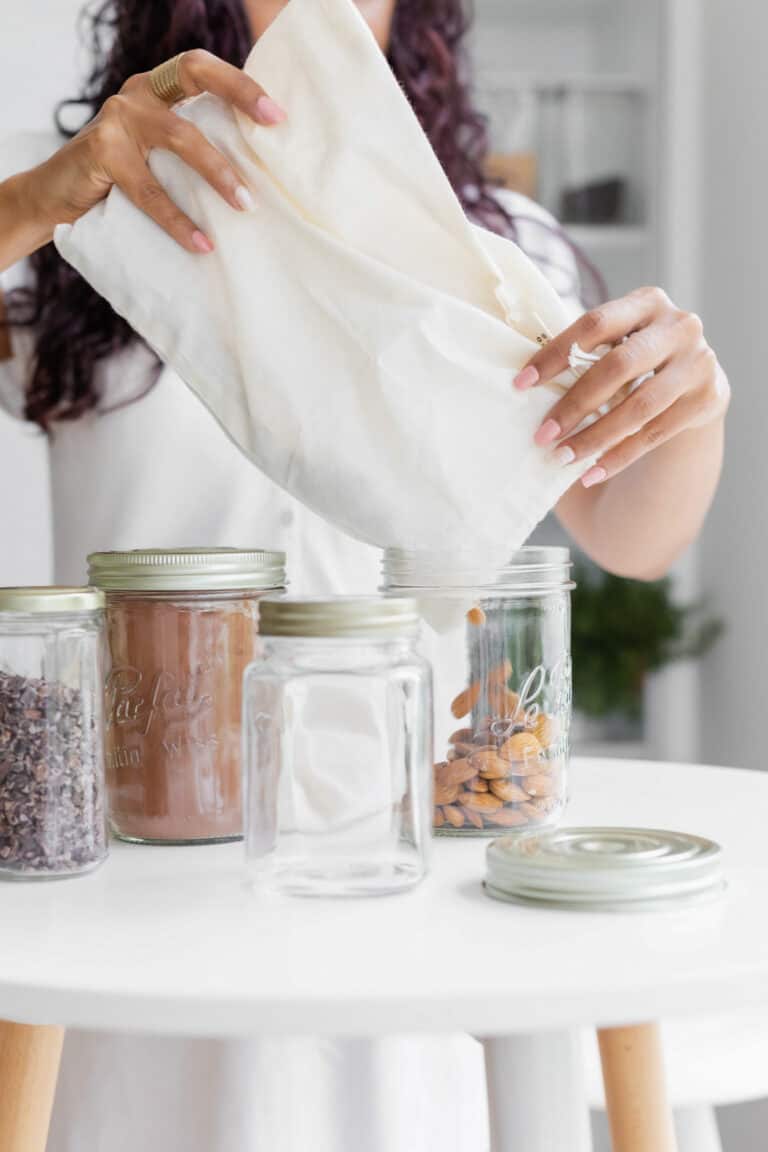 Use a Grocery App to Save Money on Groceries
Using a grocery app can help you save money by comparing prices across different stores and finding deals and coupons on the items you need to buy. Many apps also offer rewards programs or cashback options, which can add up over time and save you money.
Ibotta: Ibotta is a cashback app that offers rebates on specific products at various grocery stores. (United States only)
Checkout 51: Checkout 51 is another cashback app that offers weekly deals and discounts on grocery items. (United States and Canada only)
Rakuten: While not specifically for grocery shopping, Rakuten offers cashback and discounts at a wide range of retailers, including grocery stores. (works in 10 countries including the United States and Canada)
Flipp: Flipp is a shopping app that allows you to browse weekly ads and coupons from various stores. (United States and Canada only)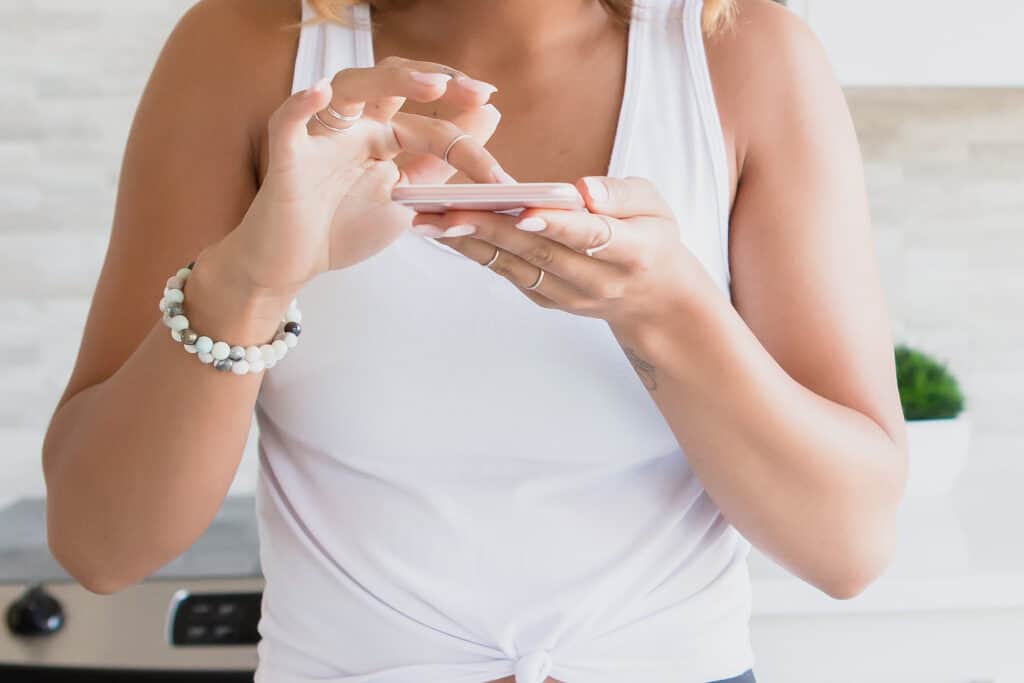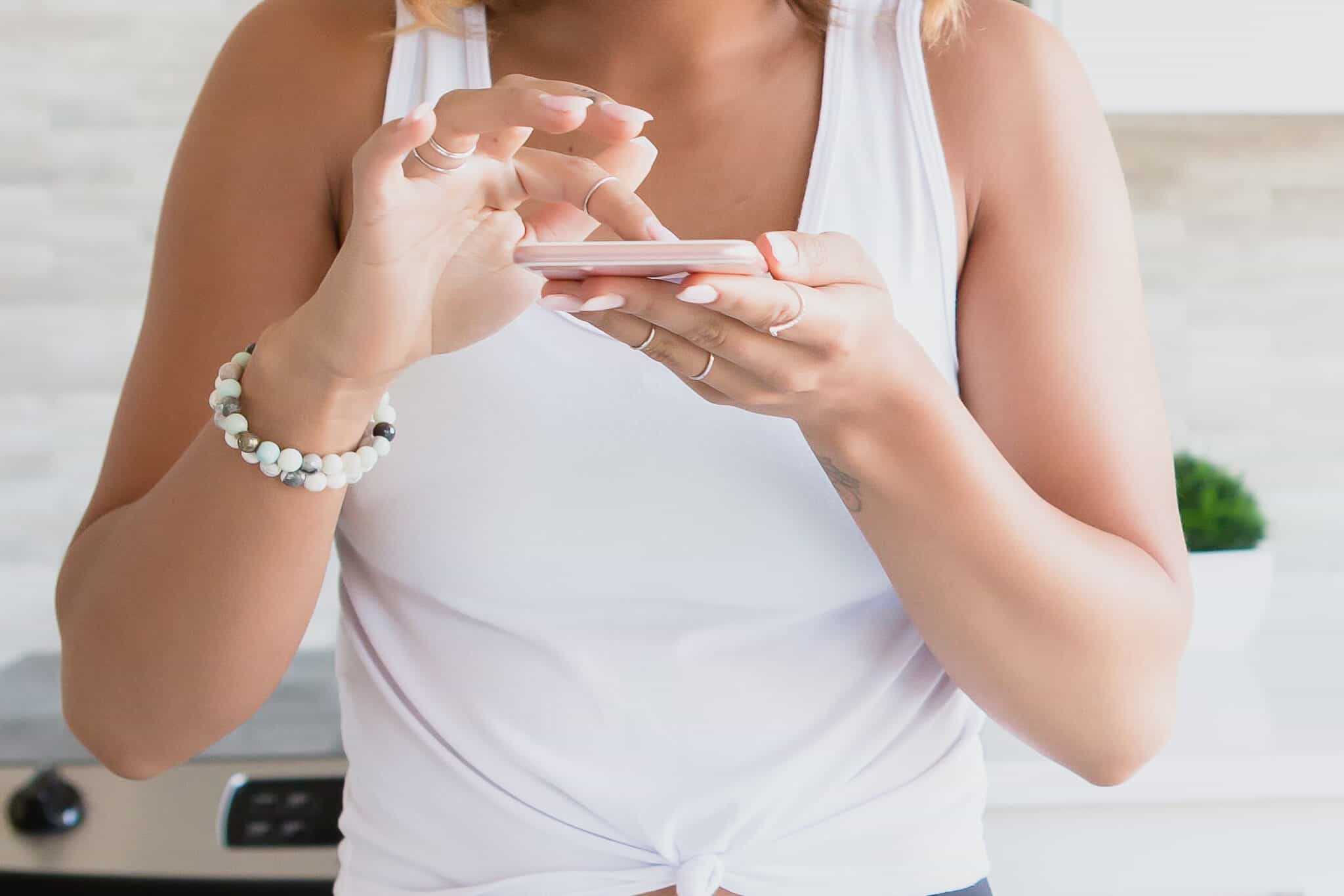 Shop the Perimeter of the Store
The perimeter of the store is typically where the fresh produce, meat, and dairy are located. By focusing on these areas and buying items that are in season, you can save money and avoid purchasing processed or pre-packaged foods that are often more expensive.
Don't Shop When Hungry
Shopping when hungry can lead to impulse purchases and overspending. Before heading to the store, make sure to eat a meal or snack to avoid making unnecessary purchases. Additionally, consider making a list of the items you need beforehand to stay on track and avoid distractions.
Get Organized to Save Money Grocery Shopping
Organization is also key to saving money and avoiding waste. Store groceries properly to ensure they last longer, keep track of expiration dates, and use storage containers to keep your pantry and fridge organized. Regularly clean out your fridge and pantry to avoid buying duplicates.
Choose Your Grocery Store Wisely
Food quality, selection, and prices vary greatly at grocery stores so you want to choose your store wisely. I change up the stores that I go to based on what I need to buy each week. If I'm buying in bulk I typically go to Costco. If I need smaller items or fresh herbs, I go to Superstore, a Canadian big box grocery store.
Here's a list of the least expensive grocery stores in the United States and Canada may vary depending on location and local market conditions. However, here are a few options that are generally known for offering lower prices:
United States Least Expensive Grocery Stores:
Aldi: Aldi is a German discount supermarket chain with locations throughout the United States. The company is known for its low prices, with many items priced significantly lower than other grocery stores.
Walmart: Walmart is a large retail chain with stores across the United States. The company is known for offering low prices on a wide range of products, including groceries.
WinCo Foods: WinCo Foods is an employee-owned discount grocery store chain with locations in several western states. The company offers a wide selection of products at low prices.
Canada Least Expensive Grocery Stores:
No Frills: No Frills is a Canadian discount grocery store chain with locations across the country. The company is known for its low prices and focus on providing basic grocery items.
Walmart: Similar to the United States, Walmart is also a popular option for low-priced groceries in Canada.
FreshCo: FreshCo is a discount grocery store chain with locations in several provinces throughout Canada. The company offers a range of products at low prices, including fresh produce and meat.
It's important to note that while these stores generally offer lower prices, there may be variations in pricing based on location, availability, and other factors. Additionally, other grocery stores may offer sales or promotions that can make their prices more competitive.
In conclusion, getting organized and saving money on grocery shopping is a process that requires some effort and planning, but the benefits are worth it. By creating a meal plan, setting a budget, and being mindful of what you purchase, you can save money and avoid waste. Remember to prioritize necessary items, look for deals and discounts, and store your groceries properly to make the most out of your shopping trip.