Dinnertime is one of those points in the day that is primed for chaos. Without a plan in place for dinner, things can go downhill really quickly. Admittedly, at the end of a long workday, or after you've experienced a kids melt-down, cleaned up from their craft and struggled to get them down for a nap, the last thing you want to do is figure out what you already have in the pantry that will amount to a healthy and nutritious meal. To be honest, on days like this take out or delivery is what typically happens at our house. Menu planning is an easy practice that can set you up for success and help keep chaos at bay.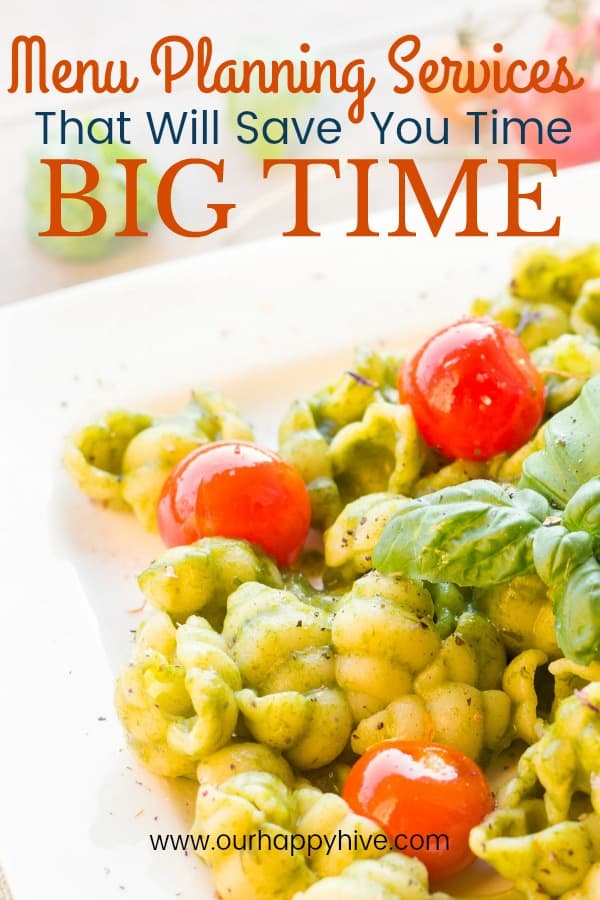 What is Menu Planning

Menu Planning includes advanced mapping out of breakfast, lunch, and/or dinners. Often people plan for a week's worth of meals, but some even plan for a month to six weeks out. (ahem, that would not be me) Some people go further and do batch cooking, freezer meals, or a prep day on the weekend to dice, chop, and prepare items in advance so they can more easily throw things together during the week.
Menu Planning Benefits
Menu planning offers several benefits including:
Reducing dinner time chaos
Limiting the number of times you need to go to the grocery store
Relying less on unplanned take-out / delivery meals
Streamline Opportunity
In our house, we have a fair division of labor, and when it comes to meals, I'm the one to do menu planning, grocery shopping, and cooking. I don't mind looking after these things but depending on the week, it can be difficult to find enough time for everything. I'm always looking for ways to streamline daily family responsibilities and paying a small fee for a menu planning service is something that has benefited our family.
Why Consider A Menu Planning Service
A few years ago, I stumbled upon a meal planning service. At the time, I felt like I was in a rut and was looking for some new recipes to introduce to our family. This service provided a list of 5 meals for the week along with the corresponding grocery list. For a small fee, it saved us time by:
Planning the menu for the week
Eliminating the need to look up recipes
Providing a grocery list that is organized by grocery store departments
Menu Planning Customizations
Since our initial introduction to menu planning services, we've used a couple of different companies. Each time we have had positive experiences and found value in all of the services we used. Our decision to stay with a company or try another came down to personal preference and how much our family enjoyed the recipes.
In recent years, menu-planning services have really taken off and offer a variety of options including things like:
Menu type: Low Calorie, Low Carb, Vegetarian, Paleo, Keto, Vegan etc.
Avoidances: Gluten-free, Nut-free
Servings: typically 2 or 4
Some services provide a grocery list with all of the necessary ingredients. Other menu planning services have apps available so that you can conveniently check off the grocery items you already have at home or check off once you get them in the store. There's another category of services that goes beyond providing the recipes/grocery list. These services actually ship the required ingredients for each meal to your house. Almost all companies, allow you to switch out recipes you don't like with other recipes in their library.
Overview of 7 Menu Planning Services
Check out this chart that provides an overview of 7 meal planning services.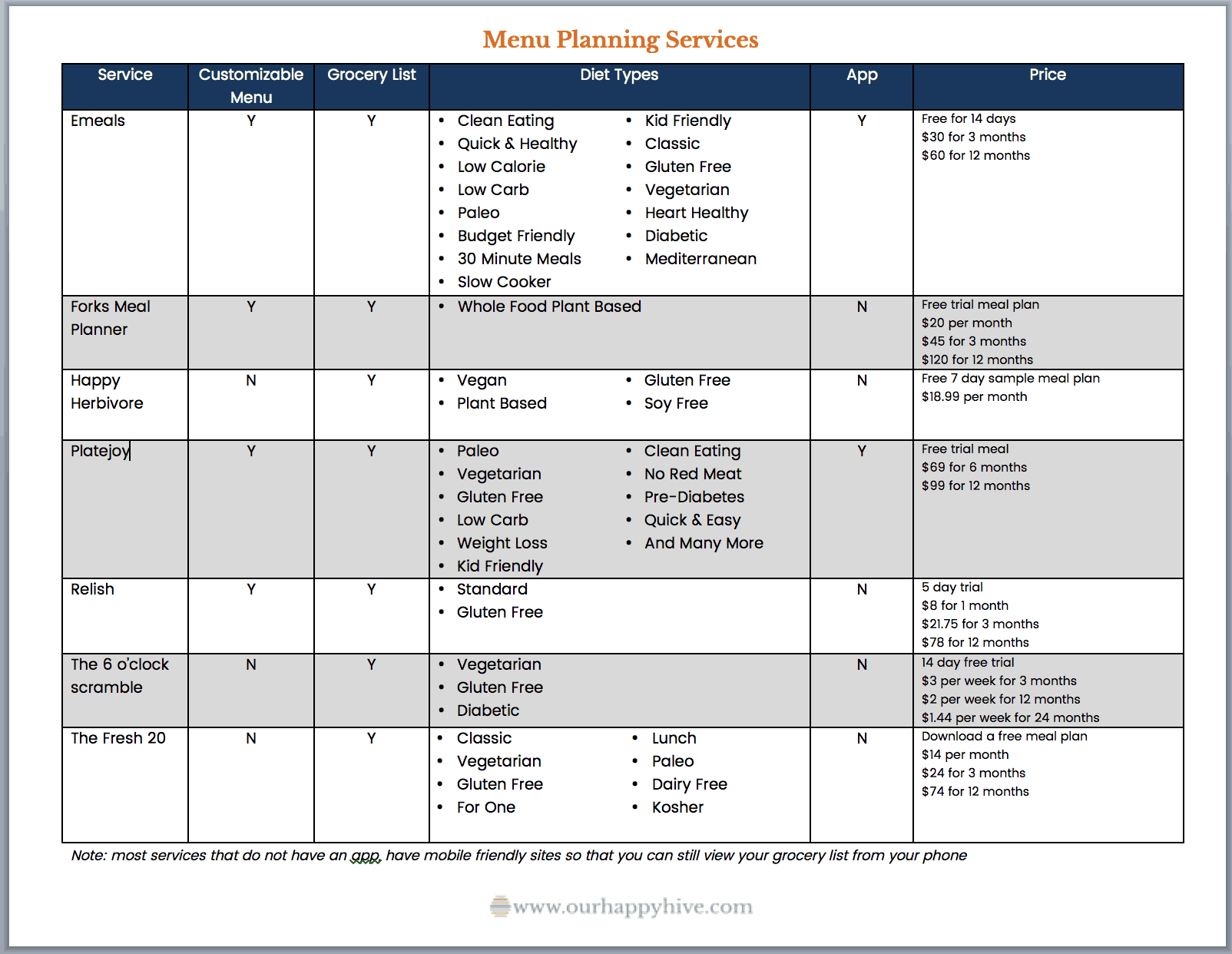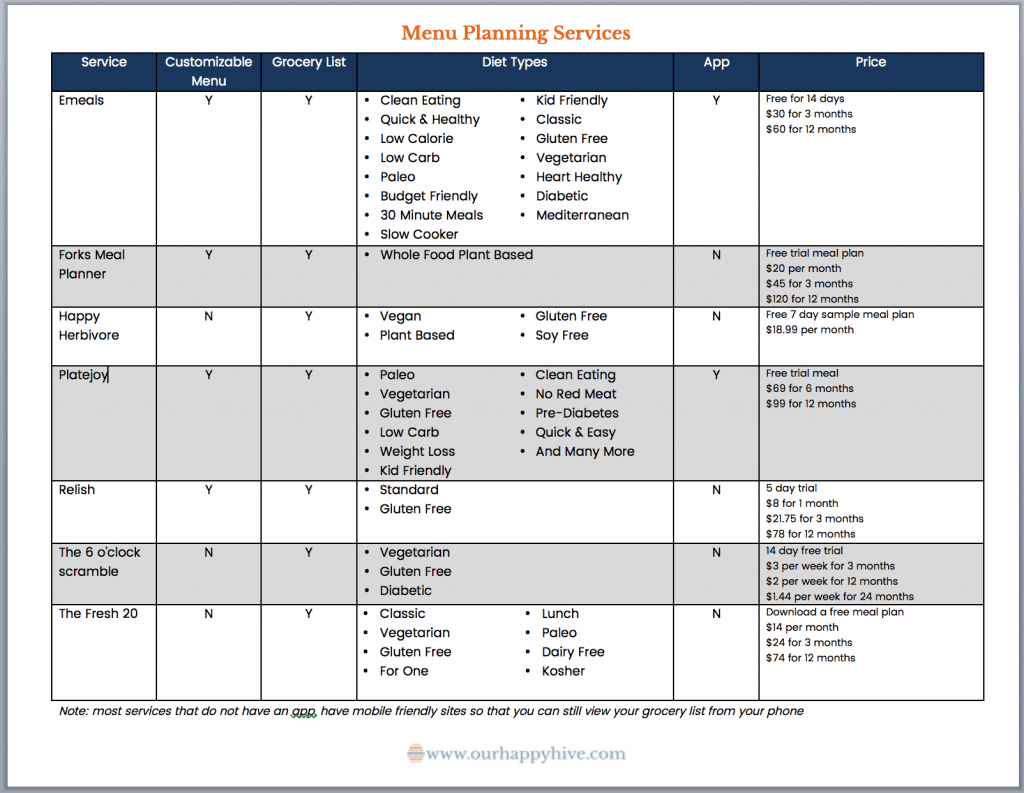 If you're not quite ready to try a service you pay for, check out my Weekly Meal Planner printable to plan your own weekly menu and grocery list. You can access it in the Free-Bee Library! Just sign up (for FREE) at the bottom of this post!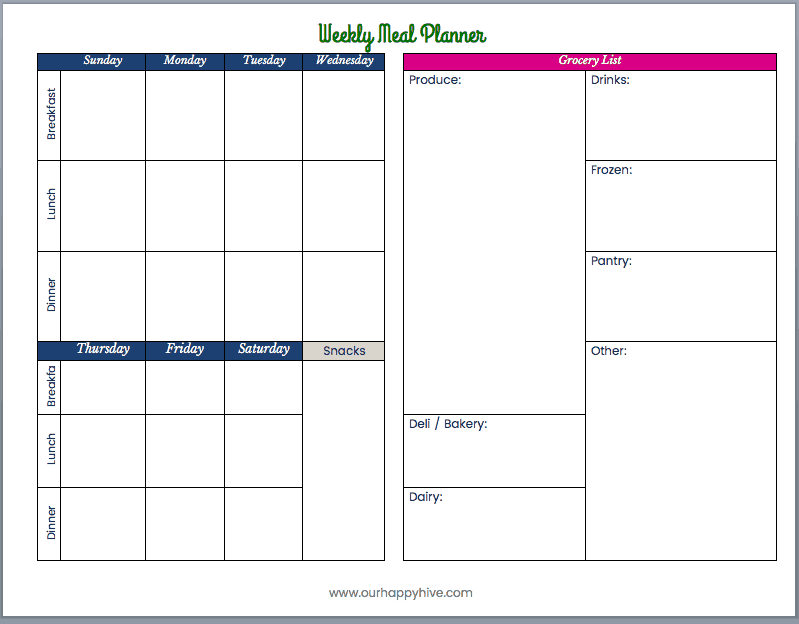 If you're ready to maintain the calm and avoid the chance of dinnertime chaos, you should seriously consider investing in a Menu Planning service. Try one of the services out for a week or two and see if it helps you eat healthier, save time and avoid unnecessary stress! I'd love to hear about your experiences with it – please share if you've tried a Menu Planning Service in the past or are inspired to try one now.


Save
Save
Save
Save
Save
Save
Save
Save
Save
Save
Save
Save
Save
Save
Save
Save
Save
Save
Free-Bee Resource Library
Enter my
Free-Bee Resource Library
for my latest downloadable files and printables! Password is 'honey' -- please copy and paste that in at the link above. Thanks for being a subscriber!!