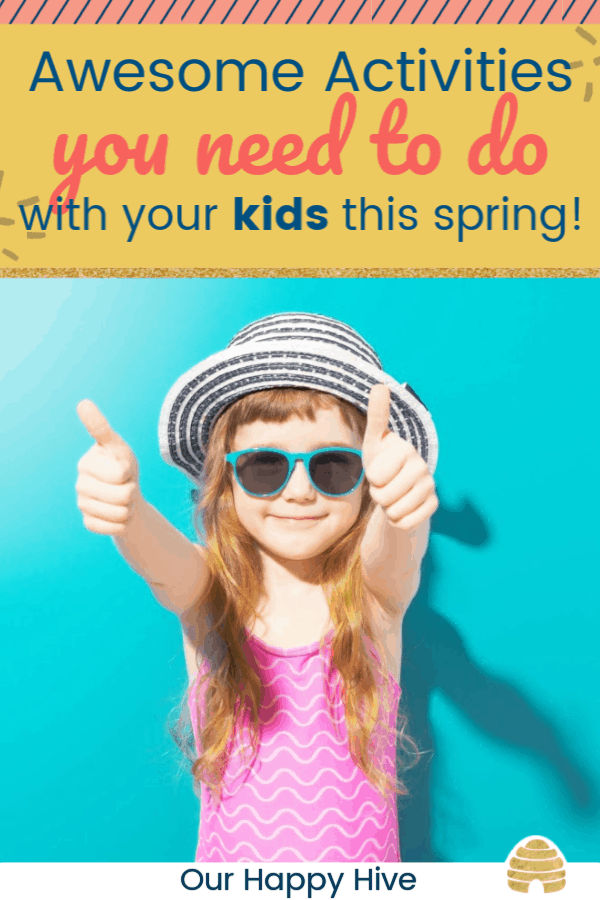 Are you at a loss for ideas of fun and interesting activities to do with your kids? Many times there are things we can do right in our own homes, neighborhoods, cities or regions to create special memories with our kids. Often, we forget the treasures in our own backyard. If you need ideas for the weekend, a rainy day, or your next staycation, check out this list of 50+ things to do with your kids that are close to home!
Planning
If you're considering what to do for a week like spring break or a summer vacation, you'll probably need to do a little planning to make sure you have enough activities to keep the kids engaged. If you're just looking to make a Saturday a little more exciting, then little to no planning is required. Depending on the age of your kids, you could either hand over the planning all together or involve them in aspects of planning the day/week. Another fun twist is to brainstorm activities as a family, writing each idea down on a piece of paper and placing the ideas in a bowl. Each day or each time you need something fun to do, just pull an idea out of the bowl. You'll want to make sure that you only include activities that are appropriate for the season. For example, you wouldn't write down sledding during the summer.

Outdoor Things to Do with Your Kids
Play mineature golf
Visit a zoo
Check out a local berry farm
Go on a nature walk
Go on a picnic
Fly a kite
Take pictures in a field of wildflowers
Go to a petting zoo
Play a sport as a family (tennis, basketball, volleyball etc.)
Go for a bike ride
Blow bubbles
Go to a local baseball game
Visit local landmarks
Go to a festival
Watch a movie on a sheet in your backyard
Roast marshmallows in your backyard
Have a water balloon toss competition
Go canoeing at a local lake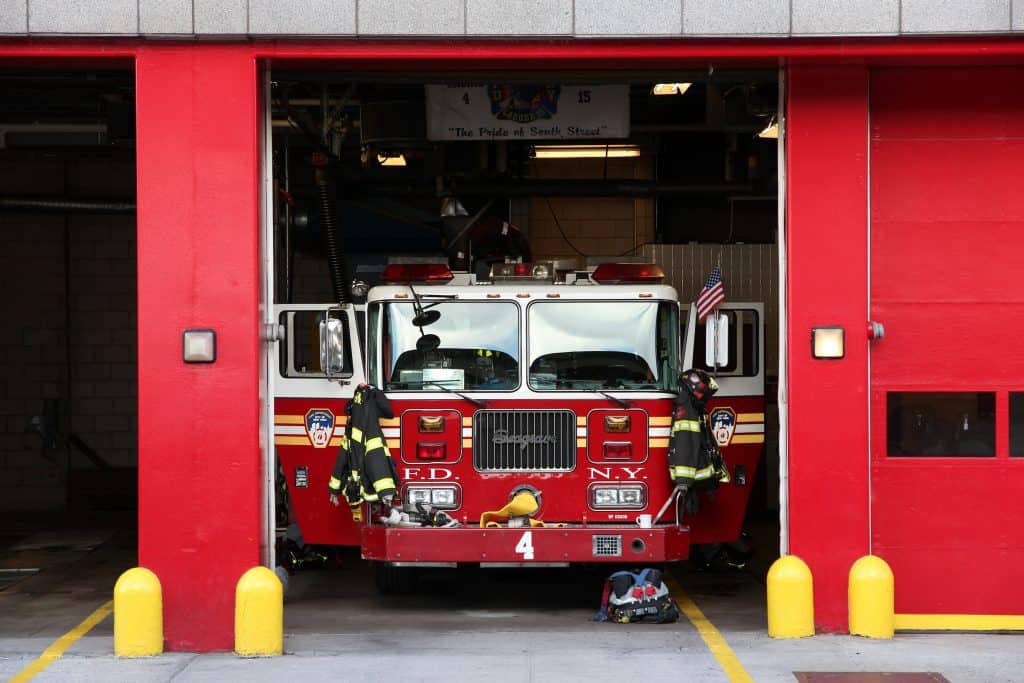 Indoor Things to Do with Your Kids
Visit a museum especially if your city has a children's museum
Go ice skating at an indoor rink
Visit the library
Go to a local pancake restaurant and let the kids wear their pajamas
Visit a fire station
Go bowling
Visit a local gymnastics club on a public play day
Book a hotel and take advantage of the pool. We've found if it's off-season, local hotels are super reasonable. Also due to being in a cold climate, a pool is a huge plus for the kids! Add in room service for breakfast and a spa visit for mom and you'll feel like you went all out!
Indoors/ Outdoors Things to Do with Your Kids – depending on your climate/options
Go swimming
Go to a farmer's market
Take a day trip
Make a video…kids can play dress up and put on a show, song or dance for the family (be careful, they might involve you!!!)
Volunteer
Go to a fun restaurant you've wanted to try out
Go to a sporting or arts event
Have a photo scavenger hunt
Be a tourist in your own city Google "Things to do in [insert city name] this weekend] or this month
Check out your local craft store and see if they offer kids classes or craft activities (Michael's has one in our city every Saturday)

Things to Do with Your Kids At Home
Do a craft
Have tea party
Play dress up
Bake something
Have the kids create a menu and play restaurant (you can do this with real food or fake food depending on the age of the kids)
Plant seedlings or water a garden (depending on the time of year)
Start an herb garden
Make a homemade bird feeder
Paint a wooden bird feeder from a craft store
Build a tent
Paint a terra cotta flower pot and plant a flower in it
Do a rainbow craft
Paint rocks for the garden
Play board games
Make your own pizza + movie night
Family Fun
It's wonderful when one has the opportunity to go on a vacation, but it's easy to overlook the simple fun we can have at home or in our own city. Often just being together as a family, putting away distractions like a cell phone, and paying attention to each other can create good times! So, whether you're looking for things to do with the kids for one day or a week don't forget to check out the gems in your own backyard!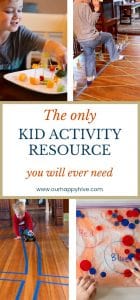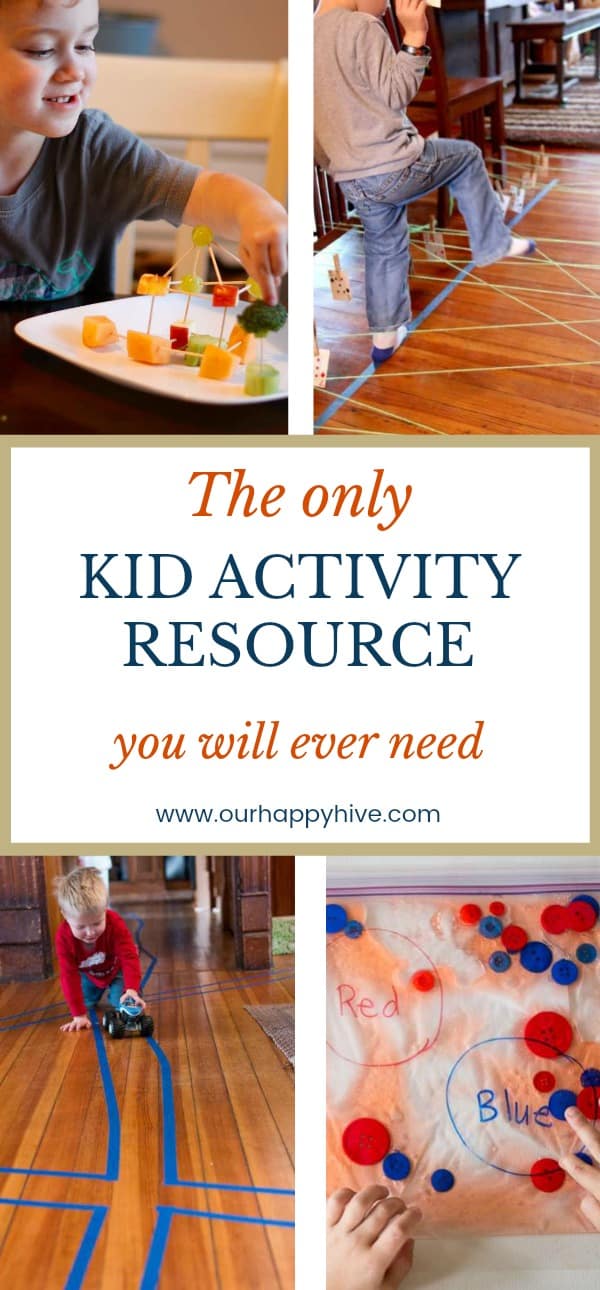 If you'd like even more ideas of things to do with your kids check out this post with a free 7 day challenge full of kid focused activities. Click Here
I'd love to hear from you! Have you ever done a staycation? Do you have any go-to activities for your kids?