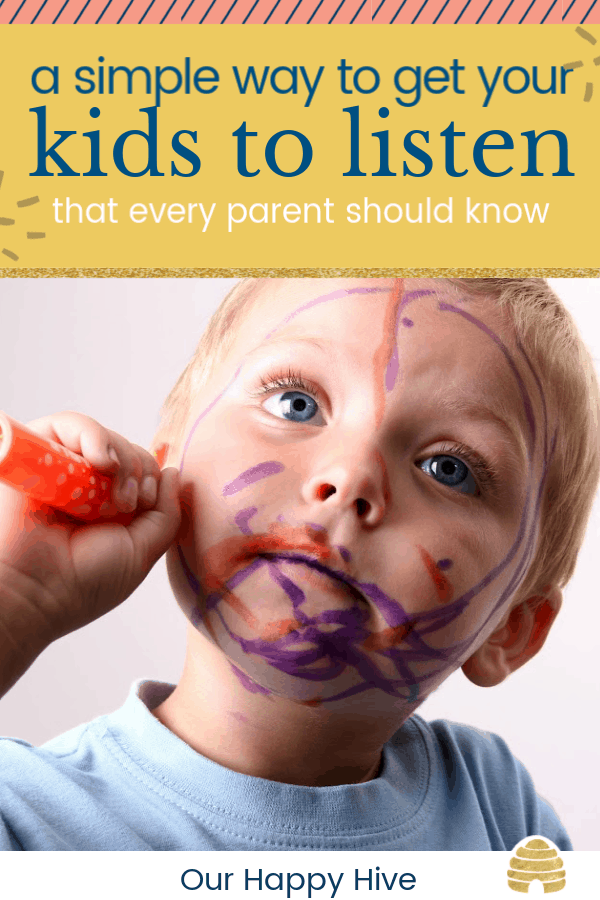 Before I was a mom, a friend that shared with me that she never told her kids "no." In my immaturity, I assumed she wasn't setting boundaries for her kids. In my mind to never tell them no meant she was always saying yes. Fast forward several years into my journey and I find that I say no, stop, or don't about 1 million times a day. I know I'm not alone and most parents would love to get their kids to listen the first time!
Common Practice
It's a common practice with parents of toddlers and preschoolers to be constantly correcting, redirecting, and trying to avoid harm to them, their siblings, or the home! We get tired of the kids not listening and having to repeat ourselves. It gets old saying don't, stop, or no and the kids get tired of hearing it. The real kicker, it isn't very effective (hint, that's why we have to repeat ourselves so much!) What if there was a kinder, more positive way to redirect your kids and achieve the result of having them stop an undesirable or dangerous activity?!? I've got news for you, there is!!! Read on to learn a proven technique to help you stop saying no and to get your kids to listen!!!
What I'm Not Saying
In case you're like my younger self, I want to clarify this up front. I am not saying that your kids should have a free-for-all and every answer you say is yes. No No No 😉 on the contrary, I am saying that you set boundaries and give direction a different way than you may currently practice.
The Secret Sauce
So, let me give you the secret sauce…the alternative to saying no or any of its variations is to tell your kids what you want them to do instead of what not to do. This is often referred to as a positive parenting or gentle parenting approach. So, instead of saying "don't stand on top of the table, you could say "put your feet on the floor please."
The Color Challenge
The reality is, by saying no, stop, or don't you are emphasizing the very thing you don't want your child to do. Let's try this exercise…now, follow my instructions. Are you ready? Here it is: Don't think about the color yellow? What happened? I'm pretty sure the color yellow popped into your head.
The same thing happens with kids. We tell them not to do something and it becomes the very thing they think about. Depending on the age of your kids, they may not understand what they should do instead or they may have trouble disengaging with the inappropriate behavior and transitioning to the desired behavior. By telling your children what to do instead of what not to do, you are providing clearer direction and emphasizing the desired behavior.
Here are a few examples:
Feet on the floor (instead of don't stand on that)
Get a tissue (instead of stop picking your nose)
Let's save that for after dinner (don't eat that now)
Take a deep breath (instead of don't get so angry)
Use gentle hands (instead of "don't hit, pinch, poke etc.)

What's Wrong with Saying No
Some psychologists will say that using negative words like No, Stop, and Don't have an adverse effect on children. Worst case scenario it damages their self-esteem or makes them a glass-half-empty type of person. Other psychologists say it's healthy to tell your children' no. It better prepares them for the real world and sets boundaries.
For me, I've found that saying no, stop, and don't too much gets old and ineffective. We all get tired of it, the negativity wears on the kids and me. They ultimately tune me out and don't listen to my requests. If I want them to listen and act on what I'm requesting, it just makes more sense to provide clearer direction and communicate what I would rather them do, than not do.
Change is Hard
Toddler G, my 2 year old is a climber. At times, he seems to think he's in a circus as he climbs on top of stools, chairs, tables, and furniture using them as a tight rope or entertaining act. Given that we've already gone to the hospital several times for bumps, bruises, and stitches, I'm not a fan of these daredevil stunts. I AM CONSTANTLY SAYING DON'T DO THAT, don't stand on that, etc. When I first heard the concept of using positive language for redirection, a light bulb went off. A child-care provider shared an example with my husband and me about how they get kids to not climb on chairs. She said they say "feet on the floor." It was an "a-ha" moment for us. She gave us new words to use with Toddler G.
As parents, we get worn down and tired of fighting the same battle every single day. It's easy to get in a rut and end up responding out of frustration and not in the positive way we likely envisioned we would before having kids. Although change can be hard, it is possible, especially with a little planning! And, getting your kids to listen will be totally worth it!
Retrain Yourself
The reality is, kids are creatures of habit. Most likely 80% of the things parents say no, don't or stop to are the same every day. That means we can plan in advance how to address 80% of the shenanigans in a positive way. If you have a planned response and keywords to use when responding to the latest situation, you are well on your way to making permanent change. Download my free printable at the end of the post and follow these steps to help you up your parenting game, make "no" a thing of the past, and get your kids to listen!
First, make a list of the top 10 things you are constantly correcting.
Identify the positive words to use to redirect e.g. instead of don't lean back in your chair, you could say "feet on the floor"
Make a list of only the 10 positive statements.
Write it on my free printable, on a chalkboard, or type it up and put it where you can easily refer to it. E.g. on the refrigerator
While it's not required, it's a good idea to use "please and thank you" in your requests to help model good manners and polite behavior.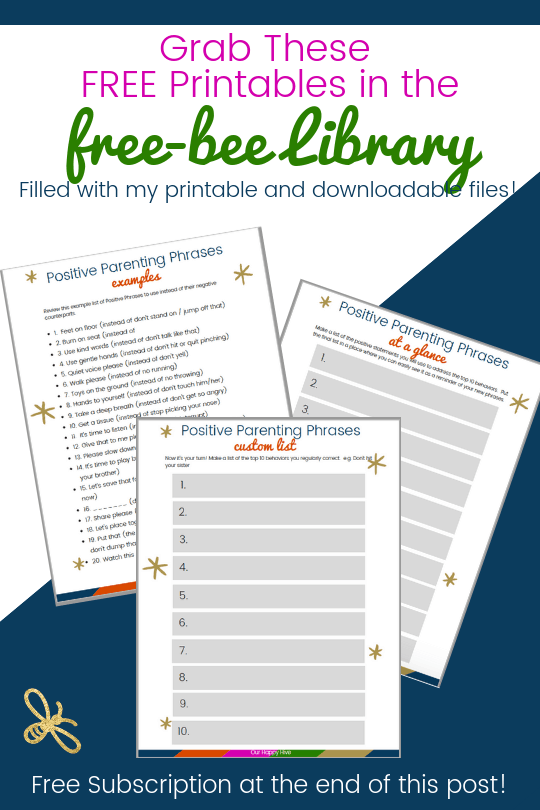 It's natural to tell your kids no, stop, or don't and at times it's vitally necessary e.g. Don't cross the street, but it's not the only tool for parents to use to correct and redirect their kids. Instead of saying no, use positive words that share the desired behavior. Take steps to retrain yourself, so that when the moment strikes you are prepared to respond appropriately. By infusing your parenting skills with this positive parenting approach you will encourage your kids to listen more, provide clearer direction, and create a more upbeat tone in your home.
Download my template with 20 positive redirection phrases and a step by step process to help you identify 80% of the behaviors you correct on the daily!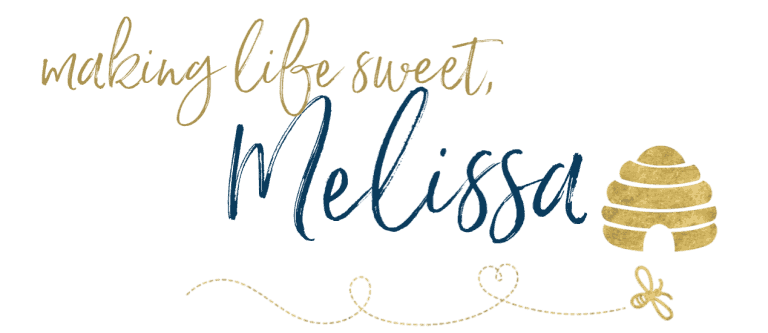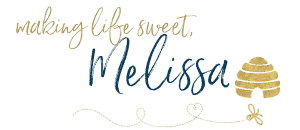 Free-Bee Resource Library
Enter my
Free-Bee Resource Library
for my latest downloadable files and printables! Password is 'honey' -- please copy and paste that in at the link above. Thanks for being a subscriber!!