Summer is just around the corner and parents everywhere are getting itchy! While we love our kids, we fear that there really is too much of a good thing? Thoughts of enrolling our kids in camp every single week of summer run through our heads and frighten our wallets. Dread overwhelms us when we anticipate hearing the words "I'm bored!" What are we to do? Good news, check out this post for summer activities for kids of all ages!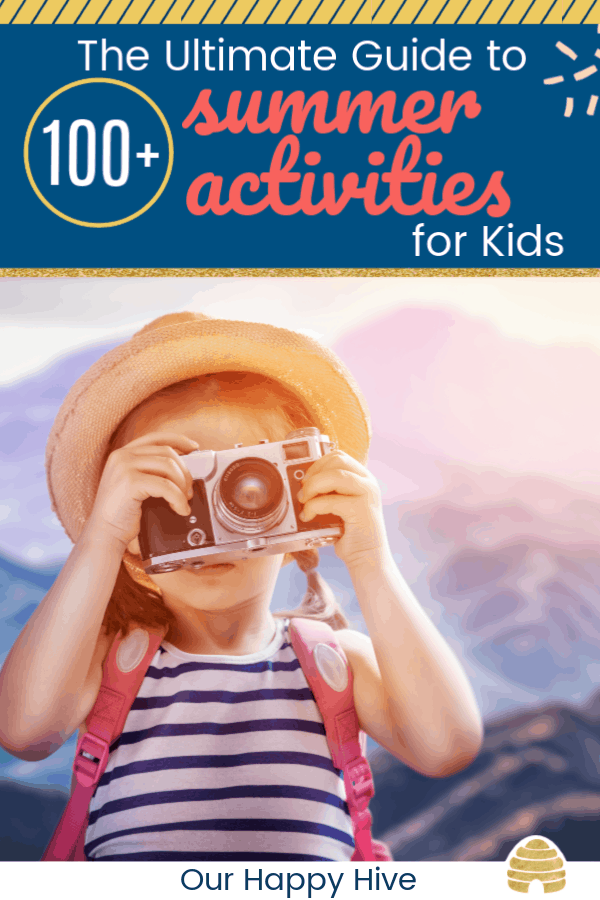 This post may contain affiliate links. For more information, please read my Affiliates Disclosure.
10 Outdoor Summer Activities For Toddlers And Preschoolers
Raise your hand if you're a mama of toddlers or preschoolers. While they bring a lot of excitement, they also require a lot of engagement and participation from mom. If you have young kids at home for any length of time, it can be overwhelming to come up with good ideas to keep them engaged. Shelly at Mama Duck shares 10 Outdoor activities that are perfect for toddlers and preschoolers. Check it out!

50 Things To Do With Your Kids This Summer
This list of 50 summer activities is perfect for families with preschool or elementary age kids. It includes things to do both outside and inside. If you have a rainy day, a day that's too hot, or the perfect combo of sunny and not-too-hot, check out this post for go-to ideas!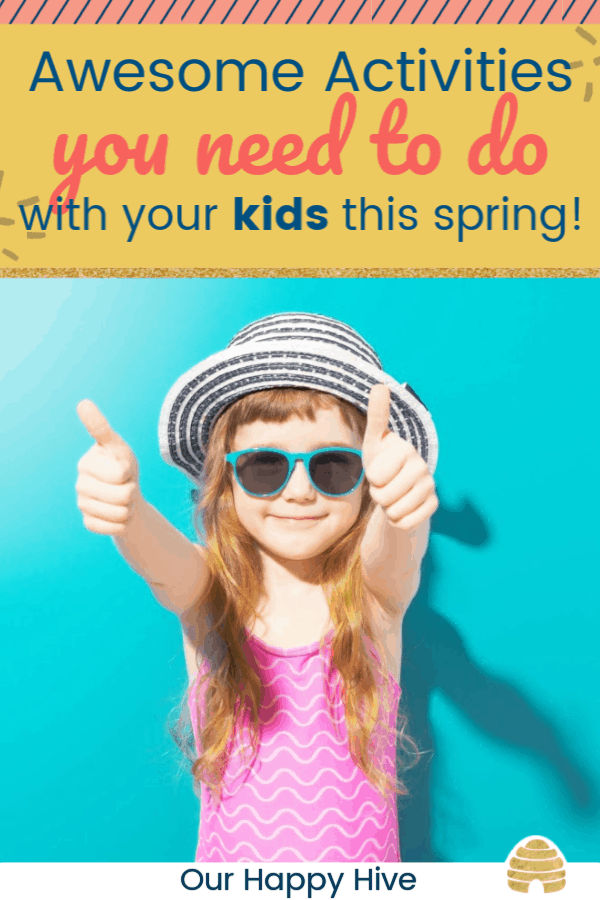 How to Keep Your Kids From Being Bored This Summer
Jennifer is a mom of nine kids from ages 1 to 18. She homeschools the kids and is the blogger behind the Intentional Mom. You could say she has some experience helping kids make the most of summer while saving a parent's sanity. Check out her post for 10 activities that will keep your kids busy all summer long! She has ideas that are appropriate for a wide range of ages. Also, be sure to grab her free guide for how to keep your kids off their screens all the time this summer.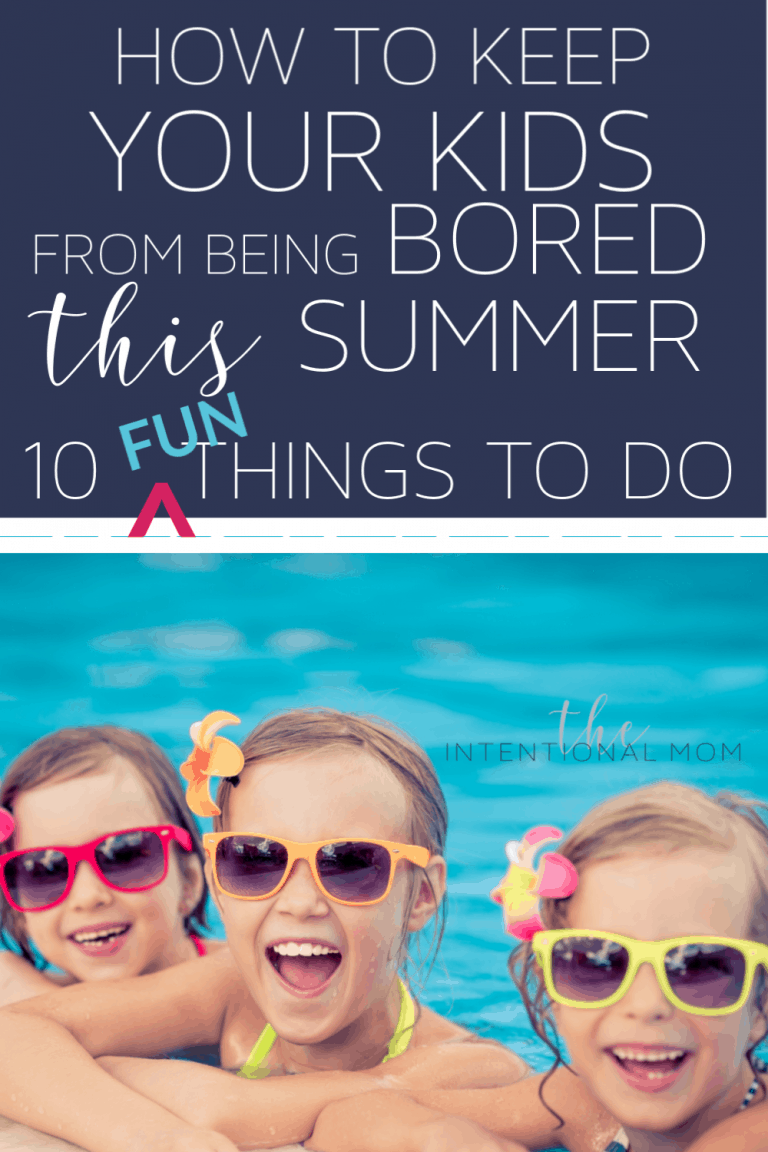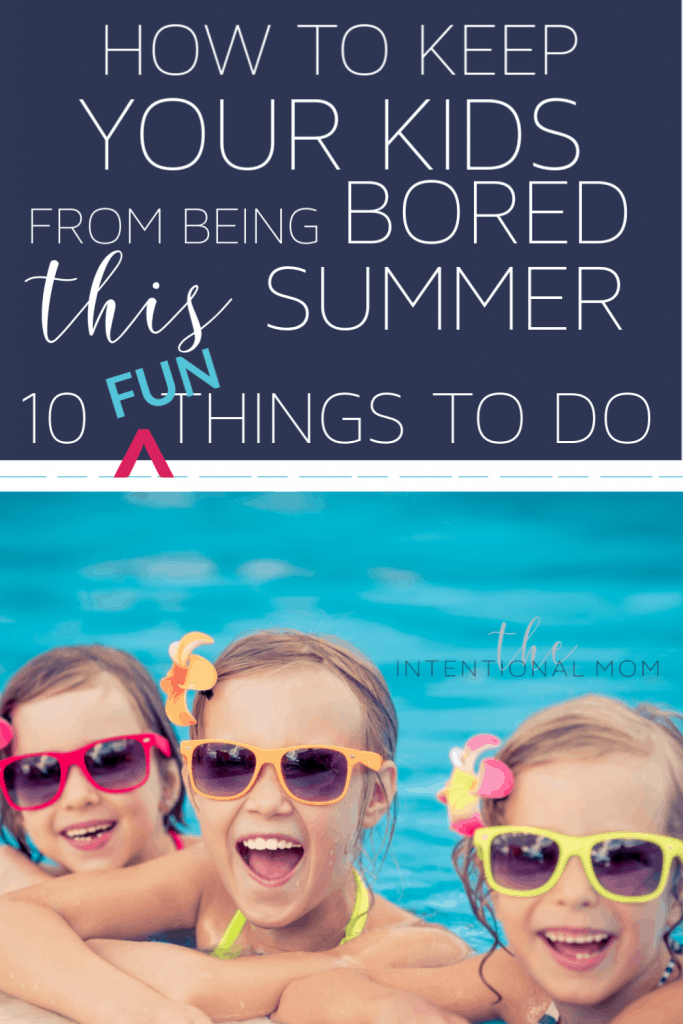 30 Crafts For Kids (You Must Make This Summer)
If it's a rainey day or just time to do some things inside, check out this post from Jamie at Hands On As We Grow. Jamie is full of clever and engaging activities to do with young kids. I bought one of her books for ideas to do over the long winter months with my toddler, long before I had my own blog.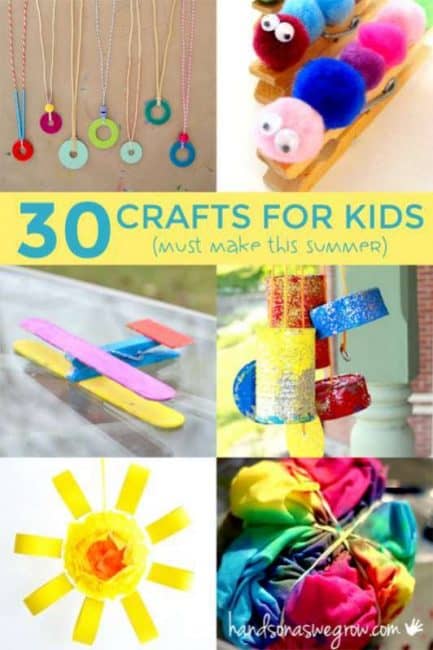 Not only does Jamie have this great post with Summer Craft Ideas for kids, but she also has a more extensive Summer Activities Pack that you can purchase (look at the sneak peak below). Like I said, I've used her books before and they are great!
Check out her Summer Activities Pack

here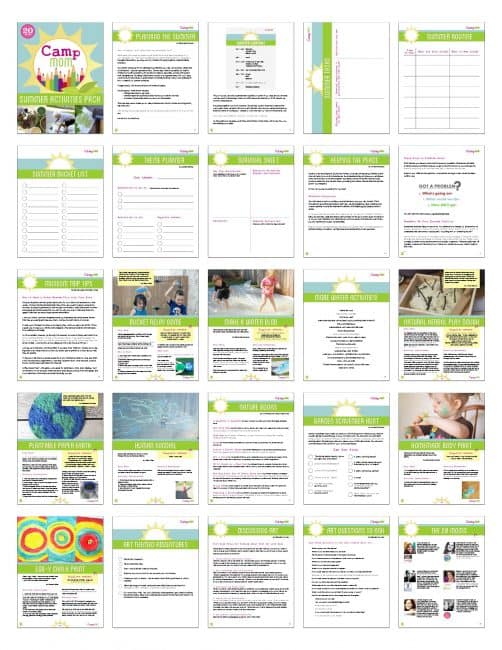 Do You Need Summer Activities For Your Older Kids
Maybe you have older kids and you're wondering what types of activities you should plan for them. Do they need daily routines? Should you expect them to entertain themselves? How much screen time is realistic? Check outthis post from JoAnn at No Guilt Mom. A former teacher and mom of 2, JoAnn level-sets with parents and has a plan to help older kids create their ideal summer.

Check out her Video e-Course for Kids 8 years and older. Not So Bummer Summer!
Great Ideas On YouTube
Looking for more ideas? Check out these YouTube videos for fun, inexpensive, and easy to do summer activities for your kids.
PLAY | 3 Awesome ICE Activities!
I love these next two videos! They each include 3 easy and fun "ice" activities for kids. Who doesn't love to get cool on a hot summer day?
PLAY | 3 Awesome Ice Activities, Pt. 2!
5 Easy Summer Activity Ideas for Kids – Dollar Tree Summer Fun
Mad Science Kit, Tye Died T-Shirts and more! Check out these easy and inexpensive ideas from Cassandra at Clutter Bug. She includes ideas that are great for elementary age kids.
Don't Forget to Grab Your Passport To Summer Fun
Last but not least, I have a great FREE PRINTABLE for Preschool and Elementary age kids. The Passport To Summer Fun is an easy way to make summer a blast! Your kids will have a great time:
Brainstorming a summer bucket list
Creating a summer reading list
Tracking all of the fun things they do over the summer months
Collecting "Stamps" for the daily activities they complete
Included:
Daily idea starters for six days of the week
18 passport pages
I created and used this last summer with my four year old daughter. It trained her to think about what types of activities we should do each day. She would say, "Mom, it's Tasty Tuesday, let's bake something!" It helped provide some structure for me so that I wasn't struggeling to come up with new ideas every week. Grab your free copy below!
Let's make it a great summer for the kidds and a stress-free summer for us!