In Part 1 of this 3 part series about saving money, I shared the first 22 ways to save by spending less money on things you need/want to buy. In Part 2, I'll share 17 more ways to save by cutting or reducing costs on services you regularly need.
Cut/Reduce Costs
We all have regular monthly services that we need for our family or home. Check out these tips to save on services you seriously can't live without.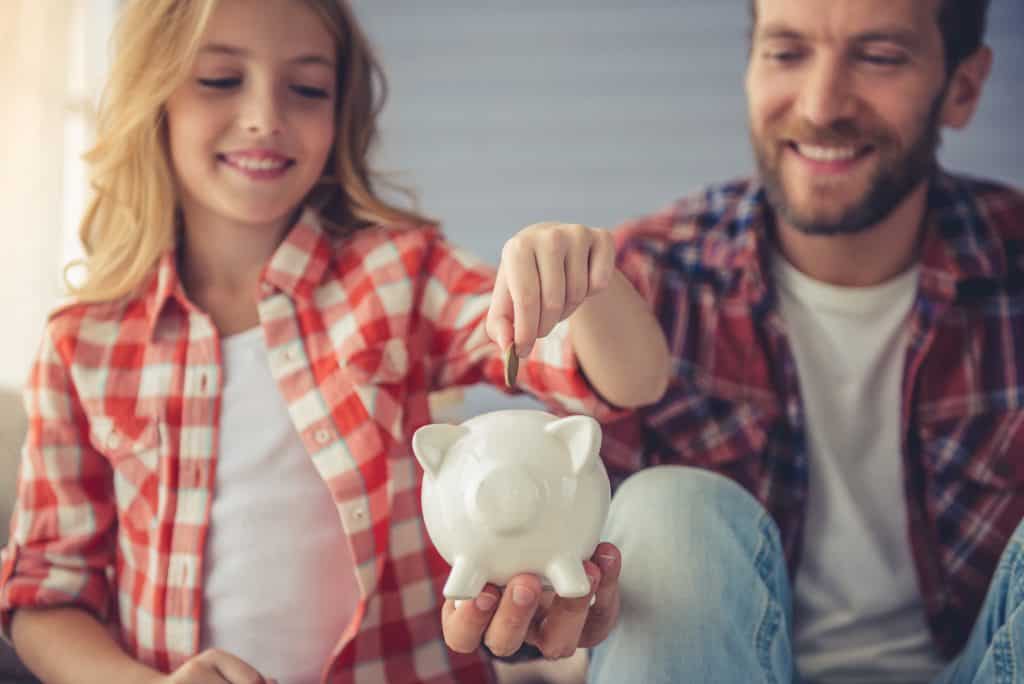 23. Get No Fee Banking
If you don't already have a no fee banking account, get one! We used to have an account that required you keep X amount in the account or you had to pay a fee for the account. It always irked me when we had to pay for the account, so we switched. We found a bank that had no minimum limit and did not charge for the account. This small move saved us several hundred dollars a year.
24. Reevaluate insurance plans
It's easy to get settled with one company for home and auto insurance and forget it, but it pays to switch. We did this a couple of years ago and saved $1000



25. Routinely switch cable providers
I have to admit, I was not a fan of this originally…but it is effective. Many cable/internet companies offer deals for 6 months and then they switch you to the higher (standard) rate. Depending on your arrangement you may have to pay a penalty if you cancel your contract, but even if that's the case, it may still pay. We switched earlier this summer and saved $800 before penalty, then had to pay $200 in fees, so at the end of the day we're up $600!
26. Pay your mortgage bi-weekly vs. monthly
This is a long-term strategy and can help you save thousands in the long run. A bi-weekly payment means you pay half of your monthly amount every two weeks. At the end of the year you've actually made 13 months of mortgage payments instead of 12. This will allow you to take several years off of your mortgage amortization.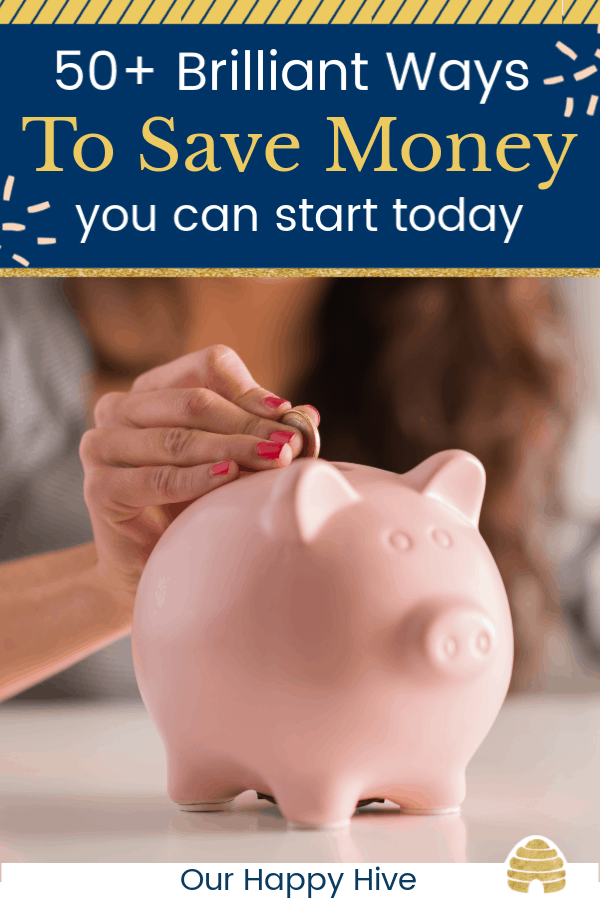 27. Lower the temperature of your hot water heater
By lowering your water heater temperature to 120 you can save you can save 3-5% for every 10 degree reduction …$400 or more annually. Check out this site for more details https://energy.gov/energysaver/projects/savings-project-lower-water-heating-temperature
28. Drain your water tank
By draining your water tank you clear out the sediment and enable your system to run more efficiently which translates to a smaller utility bill and a longer lifespan of your water heater.
29. Fix it yourself
You'd be surprised what you can fix yourself. It's a huge money saver if you're willing to take a risk and try to fix it. Earlier this year the lower element in our oven broke. We had a technician to come out and diagnose it. In order to fix and replace the broken part, he quoted us about $200. We decided to go ahead and order the parts and my handy husband replaced it himself. The part only cost $75 saving us over $100!!!
30. Build it yourself
Another big time money saver. When we moved into our house, the builder was going to charge us $10k to build a 10×10 wooden deck with railing. Instead, my husband built us a much larger deck 11×16 for only $2k! He's also built furniture for our house, built out the basement and even downloaded blueprints from the internet and built a sandbox/picnic table for the kids. Maybe you don't consider yourself handy, but it might pay off to start small, borrow or rent equipment as you go, until you feel confident to take on larger projects.
31. Cancel a subscription or service you rarely or never use
One year, my mother in law decided to make a list of everything she could do without. She cancelled one of her landlines, newspapers, magazines, even reduced the number of Starbucks trips she made every week. At the end of the year, she saved $5000! Wow, all of these "little" things really add up!
32. Use online workout videos instead of paying for a gym membership
There are tons of free workout videos on youtube or you can even get a Beachbody membership for a year for about $100. Both options will save you hundreds if you're accustomed to going to a gym.
33. Cut out sodas
Drink water instead of sodas. Not only is it a healthier choice, but if you spend on average $5 a week on carbonated drinks, you'll save over $250 annually!
34. Clean out the dryer lint filter
Did you know that the more lint that's in your dryer filter the harder it has to work, the more energy it uses, the more money it costs. Clean it out after every use to save a little on your energy bill.
35. Use LEDs
For the lights that you use most in your house, change the bulbs to LEDs. Several years ago we switched out our light bulbs to LEDs. They cost a little more up front, but you save money because the bulbs use less energy and you don't need to replace them as often. Check out this article for tips on deciding which light bulbs to replace https://scottalanturner.com/are-led-light-bulbs-worth-the-money/
36. Pay off your credit cards every month
I hate spending money on nothing. That's exactly what interest and late fees as amount to, something for nothing. If you pay off your credit cards every month you ultimately keep more money in your pocket
37. Use reusable containers
Reduce, Reuse, Recycle. Use Tupperware instead of Ziploc, glass lock instead of foil or plastic bags, sports water bottles instead of plastic cups etc. Why spend on things your just going to throw away. If you pack a lunch every day for yourself or a family member, you will save in the long run by investing in a container you can reuse.
38 . Make your own lunch
It's easy to get in the habit of going out for lunch or giving your kids money for lunch, but it's not money-wise. Make your own lunch instead in order to save more.
39. Buy the cheap air filters
We always thought that the more expensive air filters that say they prevent dust, pet dander, pollen etc. from going through your system were better, but we've recently learned that the cheaper air filters are better. They save you money when you initially purchase them, but your system doesn't work as hard, is more efficient, and uses less energy, also costing you less!
I hope you find these 17 tips helpful! If you missed part 1 of this series, check it out here:
50+ Brilliant Ways for Saving Money – Part 1
50 + Brilliant Ways for Saving Money – Part 3
Take a minute to write down 2-3 ways you're going to take action this week and shave some costs off of your existing expenses. Is there a service you're going to cancel? Will you start to clean out your dryers lint filter? What will you do? As always, I'd love to hear what ideas you have and how you save money on your every day services!


Save
Save
Save
Save
Free-Bee Resource Library
Enter my
Free-Bee Resource Library
for my latest downloadable files and printables! Password is 'honey' -- please copy and paste that in at the link above. Thanks for being a subscriber!!