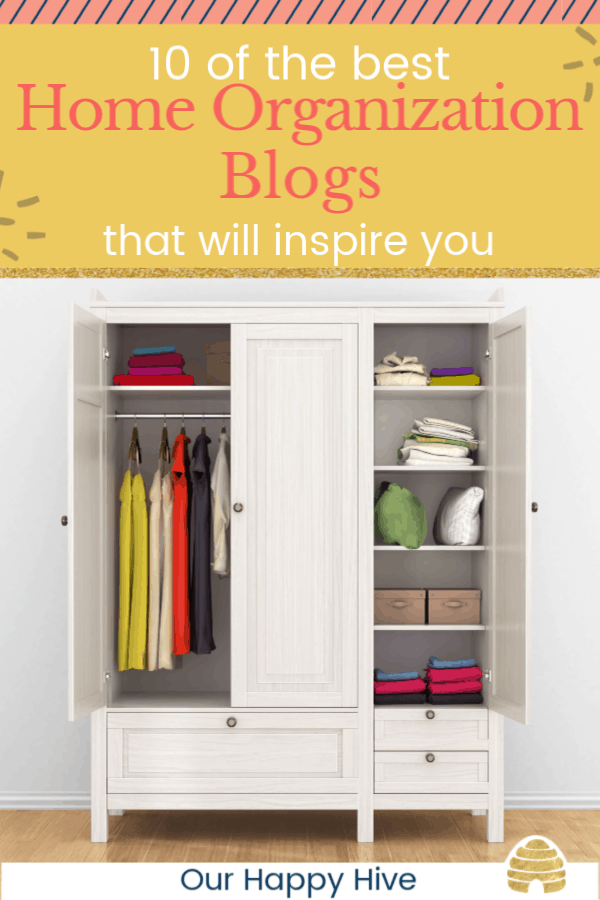 Do you love home organization? Are you inspired by fresh ideas to declutter, practical solutions for home, or creative ways to be more productive in less time? Check out this post for 10 of the Best Home Organization Blogs out there!
This post may contain affiliate links. For more information, please read my Affiliates Disclosure.
Home organization tips, storage solutions, time tactics, and menu planning are Laura Wittmann's specialty! She established Org Junkie in 2006…Wow, that's over 10 years ago! That's like 70 years in blog years!!! Her blog is rich on content, practical ideas, and real solutions. Fun fact, Laura also lives in Alberta, Canada. We're practically neighbors 😉 Okay, maybe not, but it feels like it on the www!
In 2010 Laura published her book, Clutter Rehab.
Est. 2009
Dana is funny, down to earth, and full of real-life wisdom. In addition to her blog, she has a podcast and a couple of books. Dana shares realistic home management strategies and a message of hope for the hopelessly messy. She invites her readers to "join her on her deslobification journey." Ha!
Check out her books:
How to declutter your home without losing your mind
Decluttering at the speed of light
Est. 2013
I love Abby at Just A Girl & Her Blog. When you read her posts it feels like you're talking to a friend. She's sweet and relatable. Abby shares organization, productivity, and decorating tips. In addition to the blog, she has a YouTube Channel (Abby Organizes) and a Printables shop. Fun fact, she and her husband and sister all help to run the blog. She's keepin it in the fam!
Clutter Bug – Cassandra "Cas" Aarssen
This woman has a home organization dynasty! She has a blog, podcast, YouTube channel, and a couple of books. One of the things I love about her site is that she offers a test so that you can figure out your "Organizing Style." She shares, "you're not messy you organize differently… Once I knew my style, I was finally able to design a system that worked for me and stayed organized for good."
Check out site and take her free organizing style quiz.
Katie helps moms create systems and routines that work! She focuses on decluttering and organizing, time management, routines, meal planning. If you're more of a visual learner, you should check out Katie's short videos with home organization / decluttering tips. They are on the side bar of her posts!
At Organizing Moms you'll learn how to Create a realistic system or routine that works for you!
Crissy is from the UK and has been helping people organize and declutter since 2005 when she started her own home styling business. On her blog, Organise My House, she helps people organize and declutter their homes and learn time management practices. Crissy offers free printables and share's her specific method to decluttering. While your there, you should also check out her planners, home management binders, ebooks, and courses.
Est. 2013
Melissa George lends her professional project management skills to the home organization space. She shares organization with cleaning and decorating. Her beautiful site is full of eye candy and clever ideas.
Melissa's work has been featured in print in Better Homes & Gardens and Room to Create Magazine, and online by HGTV, House Beautiful, Buzzfeed, & more.
Toni's organizing website inspires thousands of people around the world to get their lives in order. Every January, she hosts a popular 14-week organizing challenge, aimed at helping others conquer clutter.
She has written several books including:
The Complete Book of Home Organization
The Complete Book of Clean
Est. 2014
I met Flavia through the Elite Blog Academy at the Activate Conference and we became fast friends. She is one of the sweetest and most genuine people you'll ever meet. At Neat House Sweet Home, she shares practical tips about home organization and cleaning.
I'm on a mission to simplify my life, keep my house organized, and enjoy my daily to-dos by implementing stylish organization systems that will translate into a happy state of mind.
Flavia is an engineer by training and shares "the engineering background makes me precise, neat, and a perfectionist". The artist in me balances out those moments when I want to go 'by the book' and allows me to create beautiful things.
Flavia's site is beautiful with a ton of practical ideas!
If you're looking for home solutions you can implement over the weekend, the Our Home Made Easy is the place for you! Brittany loves the process of finding better ways to tackle projects. She shares home organization, productivity tips, meal planning ideas, and cleaning hacks for real people.
There you have it. Ten fabulous home organization blogs by ten inspiring women! If you're looking for a method that works for you or an idea to declutter and organize a specific area of your house then check out these blogs or one of their books!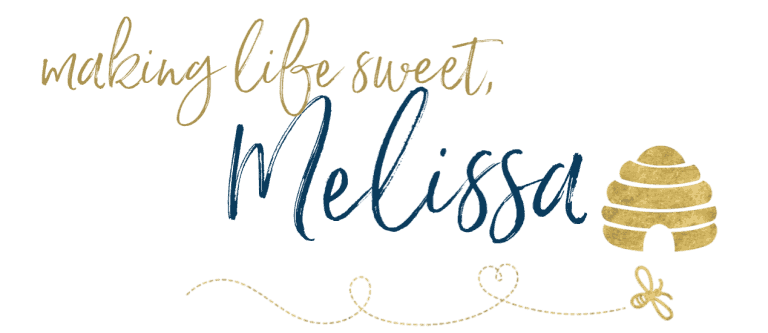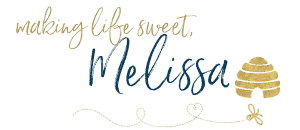 Free-Bee Resource Library
Enter my
Free-Bee Resource Library
for my latest downloadable files and printables! Password is 'honey' -- please copy and paste that in at the link above. Thanks for being a subscriber!!