Inside: Don't let cabin fever get to you. There are easy decluttering and home organization projects you can do that don't require much time. If you're stuck inside due to inclement weather or because of a health scare, check out these 10 easy decluttering projects to do when you're stuck at home!

I woke up to ice and condensation on the INSIDE of our windows. It was another cold day…-19c to be exact. The skies were grey and snow was drifting across the street. The heat from the floor vents was warming my feet. Staying inside was definitely a better choice than going outside today.
I work from home and spend a lot of time in our house, but when you're stuck at home…meaning it doesn't feel like it's a choice to be inside, you can become stir crazy!
Instead of sitting by idly, it's helpful to keep busy and work on a project…queue decluttering. Remember that closet that you've been meaning to get to…or the pile of papers that frustrate you every time you need to find something. Well, this is the PERFECT time to tackle them.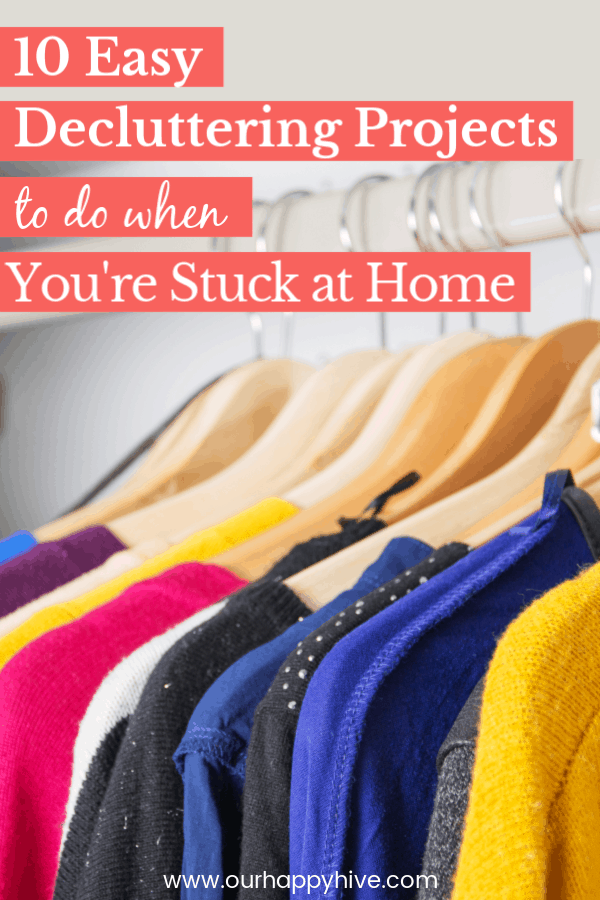 Decluttering Project Criteria
Whether you're stuck inside for a day or weeks, make it your goal to take on small projects you can do with short bursts of energy. Don't take on something that will be overwhelming or require a lot of time. Aim for projects you can complete in 60-90 minutes.
1. Organize Your Junk Drawer
It can be so satisfying to organize your junk. Seriously, when you see the transformation it is very rewarding. Picture unused birthday candles, coins, hair bands, pens, paperclips, and batteries. These are just a few of the things we found in our junk drawer.
Junk drawers are convenient and, in my opinion, necessary, but they need to be functional. If you can't find anything in them or have no idea what they contain, then they are not helpful and will be frustrating at times.
So, how do you make it useful? Sort the items into 'like' categories. Discard broken items, garbage, and items that you will not use again e.g. a burnt birthday candle.
Use things you have around the house to help separate and organize your small items. E.g. an iPhone or other technology box, a mason jar, or an empty plastic food container.
2. Declutter Your Bathroom Vanity
Cleaning out under the bathroom sink, a drawer or a cabinet is another good area to organize when you're quarantined.
Throw away any of the following items that are over a year old:
• Lotions
• Cosmetic samples
• Make up
• Expired medicines
Like the junk drawer organization process mentioned above, sort things into like categories and use containers to help separate.
3. Organize the Coat Closet
If you're like me, you may not think of your coat closet until you have guests come over and they need to hang up their coats. Remove any coats that have collected there or that family members have outgrown.
Relocate items that shouldn't be there e.g. sports equipment, hobby gear, games, whatever!
Organize things so that you can easily access space for coats when guests visit.
4. Clean out Your Deep Freeze
How many things get buried in the back of your freezer. If only you knew what was in there…you might be able to save some money on groceries. It takes surprisingly little time to clean out and organize your freezer.
Throw away any food with freezer burn and use the chart below to determine what other food should be discarded.
| | |
| --- | --- |
| Food | Lasts in the Freezer |
| Raw beef, veal, lamb, and pork | 4-12 months |
| Raw poultry | 9 months |
| Lean fish (flounder) | 6 months |
| Fatty fish (salmon) | 2-3 months |
| Wild game | 8-12 months |
| Ground meat | 3-4 months |
| Bacon, sausage, luncheon meat, or hotdogs | 1-2 months |
| Cooked meat | 2-3 months |
| Cheese | 6 months |
| Butter | 6-9 months |
| Milk | 3 months |
| Yogurt | 1-2 months |
| Cream, half-and-half | 4 months |
| Most fruits | 10-12 months |
| Most vegetables | 10-12 months |
| Casseroles | 2-3 months |
| Soups | 2-3 months |
| Pizza | 1-2 months |
| Cakes | 4-6 months |
| Cookie dough | 2 months |
| Fruit pies, baked | 2-4 months |
Once you've discarded the expired food, make a list of the food that remains in your freezer. Then incorporate the items into your weekly meal plan and save money grocery shopping!
5. Organize the Pantry
Cleaning out your pantry is also a good thing to do when you're trapped inside. Your pantry is likely larger than your freezer, so you may want to break down the work into smaller parts. For example, instead of cleaning out the entire pantry, just do one shelf or one area at a time. You want to keep busy, but not get overwhelmed! However, if you're on a spring-cleaning streak and have the motivation…go for it!!!
Check out this post for details on how long pantry food lasts and this one for ideas on organizing your pantry!
6. Pair Mismatched Socks
If you're like most modern families, you probably have a pile of mismatched socks sitting somewhere around your house. Well, here's your chance to finally deal with them.
Put on your favorite show, place all of the socks in front of you and try to match them. If you can't find a match, then it's time to discard the pile!
7. Eliminate Paper Clutter
Do you have a stack of papers you've been shuffling around the house? How many times have you touched that pile in the last month? I'm willing to bet it's been more than once.
Sort into the following categories:
• Shred
• Recycle
• Action required e.g. pay a bill
• File
The File category will need to be future sorted. The good news is, you don't have to keep many papers on hand. Check out this post for the types of documents you need to keep and for how long you need to keep them.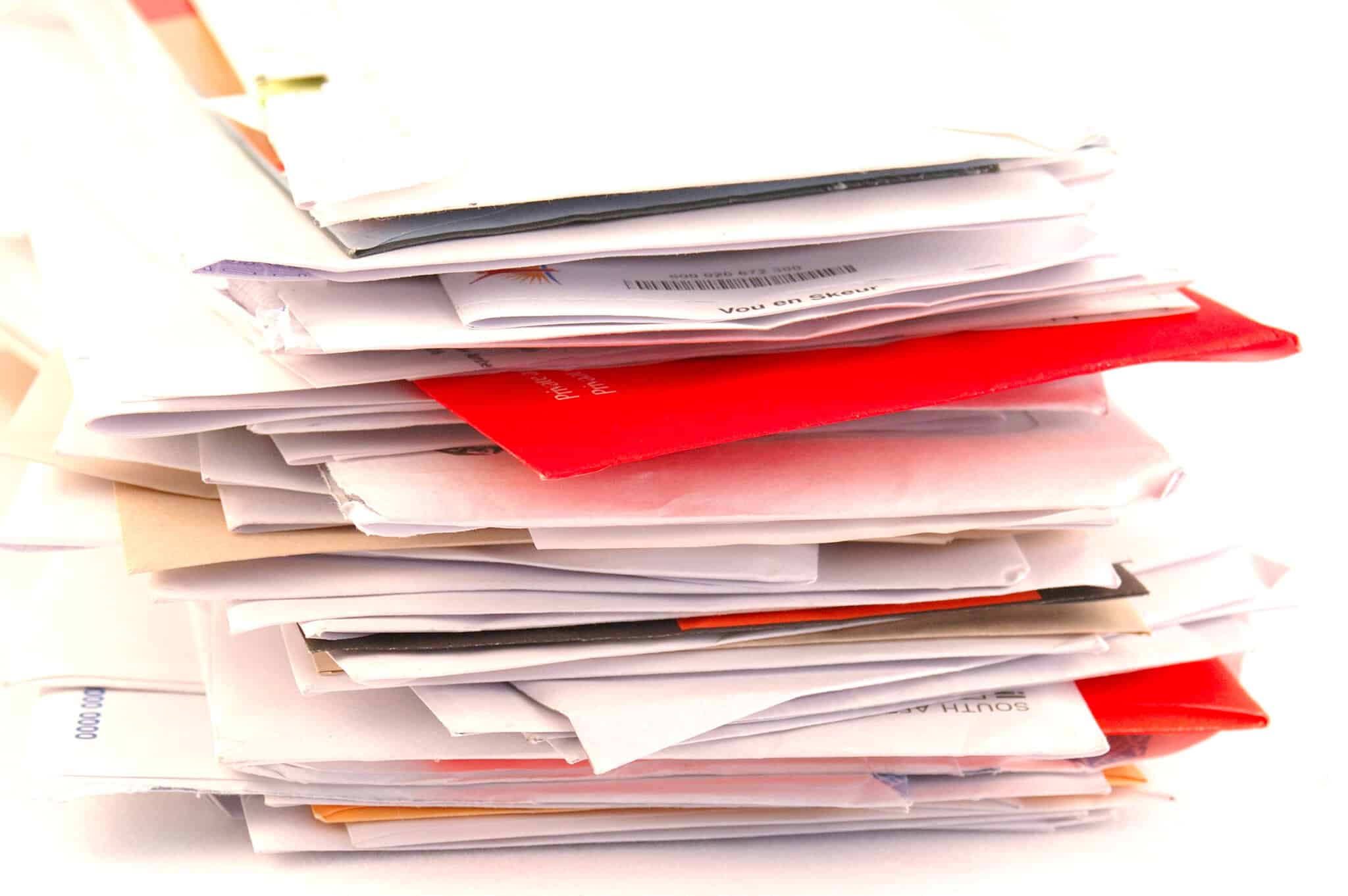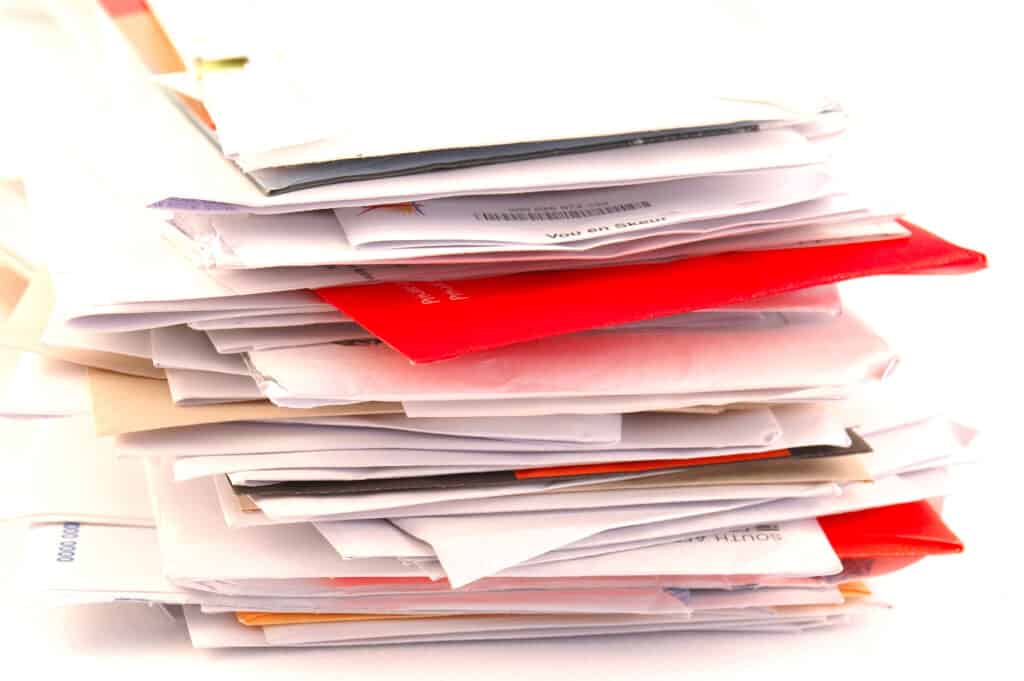 8. Organize Your Tupperware Drawer
Another easy project in your kitchen is decluttering your food storage containers. Remove any containers that don't have their partner…the lid or the container. Organize lids vertically like a file folder. Stack containers by shape…square containers, rectangle, circle etc. from largest to smallest.
9. Declutter Your Book Shelf
How many books do you have on your shelf? Are you still interested in all of them? How frequently do you pick them up to read? If your bookshelves are overburdened with books, use this time to sort through and declutter.
Remove any books that no longer interest you or that you have electronic copies of. Remember most user manuals are online now, so you can recycle any that you have hard copies of.
If you have a hard time getting rid of books, set a goal of the number you want to get rid of. This will force your hand a bit and help you prioritize as you review the titles.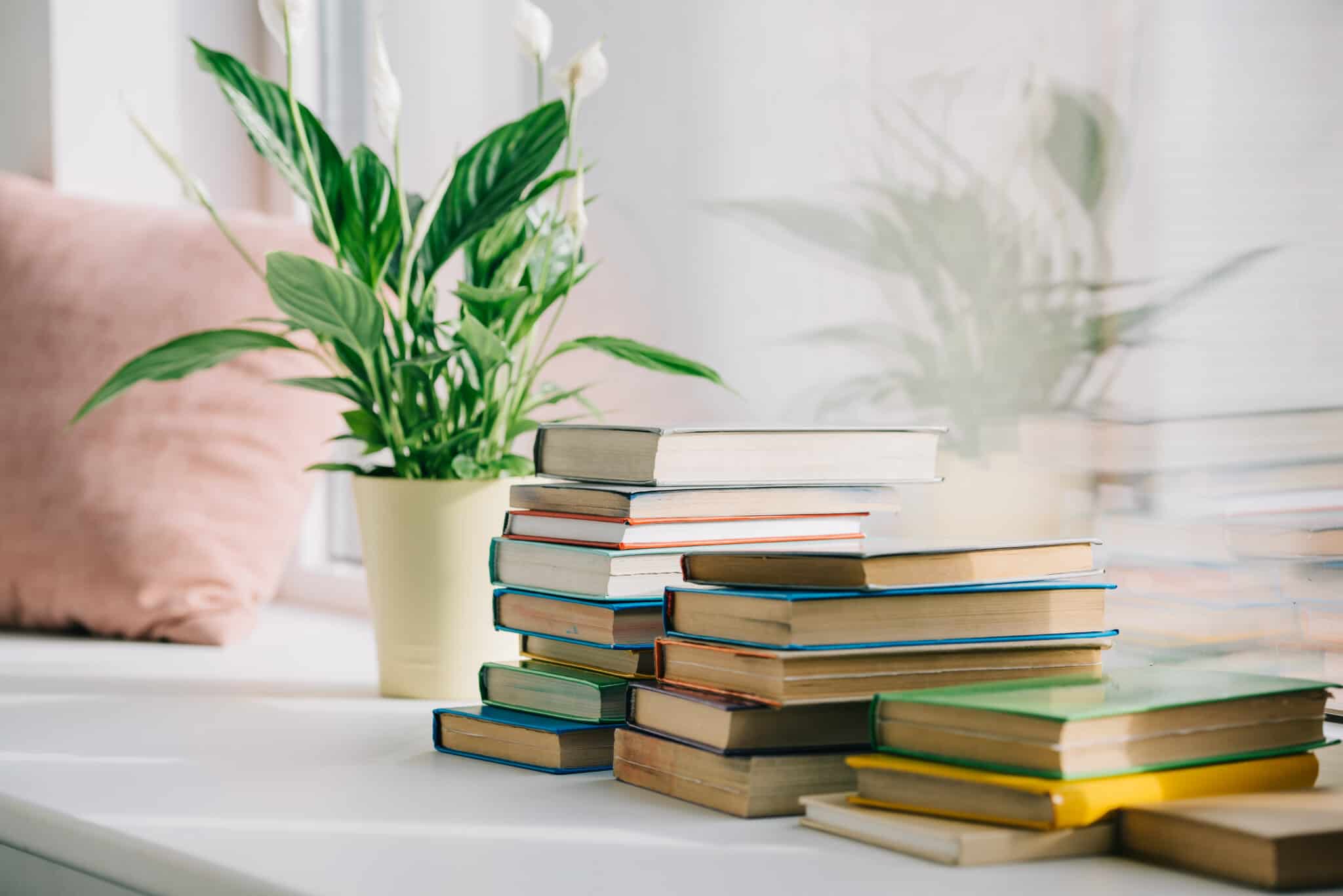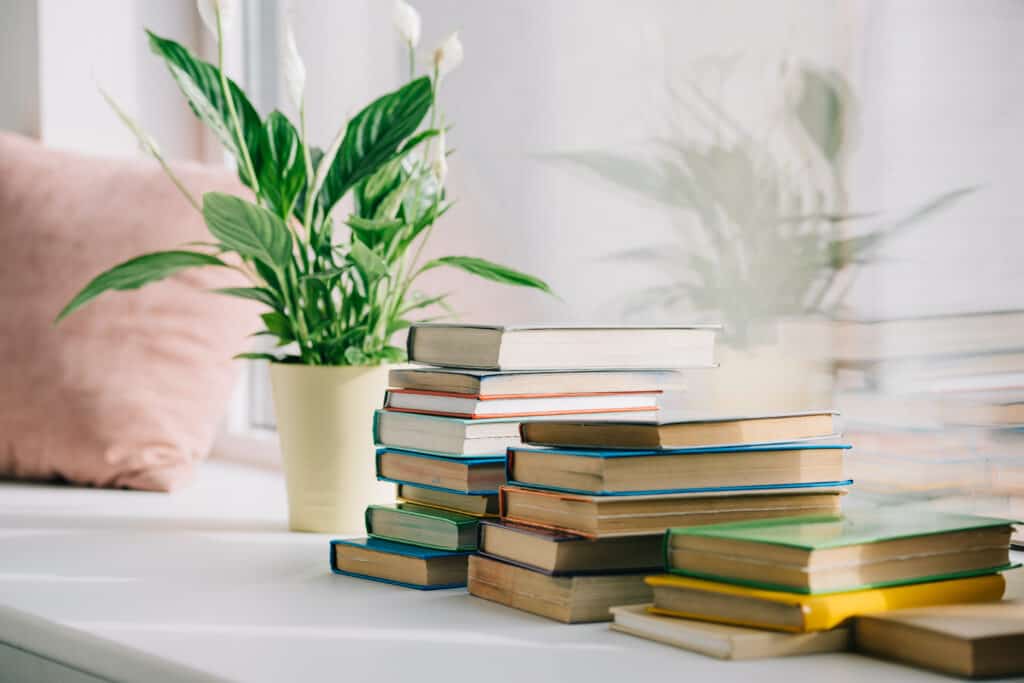 10. Organize Your Board Games
The last area you can declutter if you're quarantined is your board games and puzzles. Discard any games that are broken or missing parts. If you have games you no longer use or your kids have outgrown, put them in a pile to donate.
Being stuck inside is a good time to bond with family or friends. You can organize your games, cards, and puzzles and pull out a couple to play together while you're stuck inside.
Things to do when you're Quarantined
Don't let cabin fever get to you. There are easy decluttering and home organization projects you can do that don't require much time. If you're stuck inside due to inclement weather or because of a health scare, make a plan to become productive and tackle projects you've put off in the past.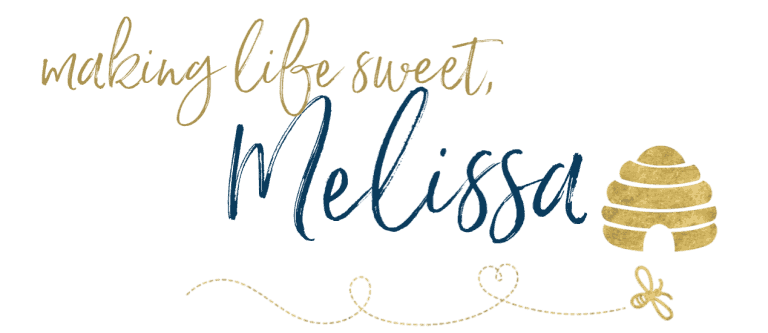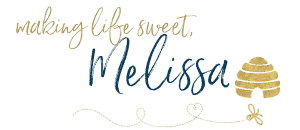 More Easy Decluttering Ideas