Do you feel like you're always shooting from the hip? Most days, do you only get to the things that are urgent and rarely get to the activities that are important but not pressing? It's easy to get in a pattern where the only tasks you focus on are the daily things at hand and you miss some of the bigger/more important goals. Using a block schedule can help you plan more effectively and be more intentional about how you use your time.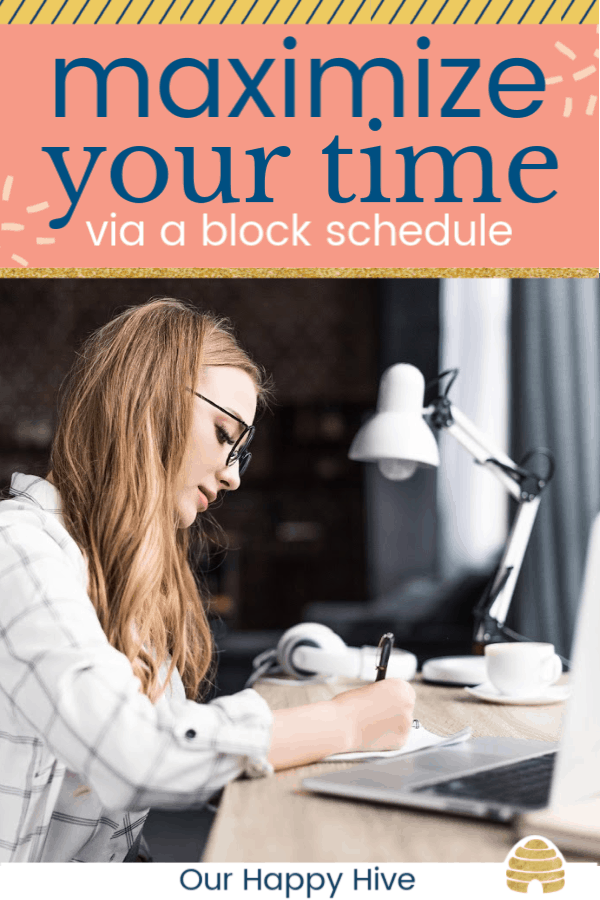 What is a Block Schedule?
A block schedule is a weekly schedule template that blocks or marks out the regularly scheduled activities you have as a family. It will allow you to commit to the things that are most important and find the windows of opportunity for other important, but not urgent activities (a.k.a. exercise etc.). It should not be confused with a calendar or daily schedule. A block schedule shows the repeatable activities that occur every week for your family e.g. every Monday, your daughter has ballet. A calendar or daily schedule varies from week to week. It includes your daughter's ballet class but also includes one-off appointments/events like a haircut or family vacation.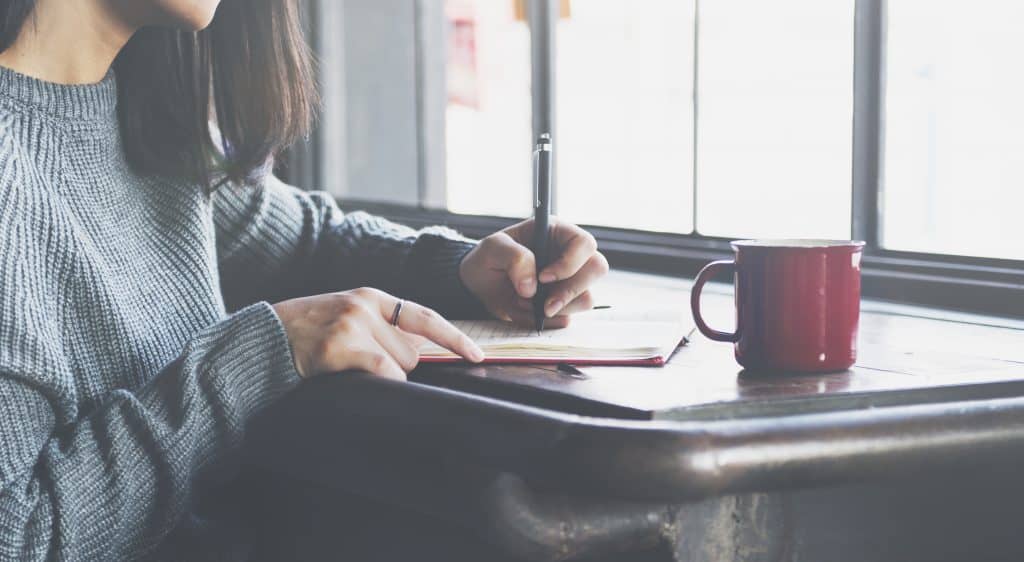 Step 1: Identify Your Commitments
Make a list of commitments to hard-wire: Make note of the commitments your family has on a regular basis: for example
school
work
church or community activities
kids sports, etc
These activities are hard-wired into your week. As such, they are the types of activities you can't freely move around and would likely only skip if someone were sick. Typically, these activities involve a commitment you've made to another organization and as such have little flexibility.
Step 2: Identify Your Flexible Activities
List the items that are important to your family and that you need to do but aren't hard and fast commitments. While you likely want to accomplish some of these activities on a daily or weekly basis, you have a fairly high level of flexibility with determining "when" you do them. Examples might include
Cleaning the house
Washing clothes
Spending one on one time with child(ren)
Grocery shopping
Exercise
Date nights with your spouse

Step 3: Hard Wiring Commitments
Using the weekly block schedule template, shade in the times of your family's commitments. You can subscribe for free at the end of the post and get all access to the Free-Bee Library + instant access to the Block Schedule printable!
🌟 Pro-tip: Use color-coding to denote who is committed during what time. This will be helpful in identifying the windows of opportunity.
Step 4: Finding Time
Make notes of the times you could do your flexible activities and pencil them in. Review your completed blocked schedule and identify any windows of opportunity for you to do things that may not make the weekly cut.
Hobbies
Getting together with a friend
Book Club
Hair Cut / Manicure
This exercise helped my husband and I identify a few opportunities each week for us to exercise. It was also helpful in identifying the optimum window for sleep e.g. if we want 8 hours of sleep, we should go to bed by 10 p.m.
Too Many Activities?
Perhaps now that you've done this activity, it's clear that your family truly does have too much going on. There's no way that every Tuesday you can be in two places at once, or the only window of time you can find for grocery shopping is 30 minutes at 10 p.m. on a Wednesday. It's surprising how easily our calendars can get out of control. If you find yourself in this situation, you need to take a step back and see what you can take off of your commitment and flexible lists. Do you have your children in too many extracurricular activities? Have you committed to too many organizations? Is one person taking on the bulk of the cleaning, shopping, cooking etc. and can/should you redistribute your family responsibilities?
Boundaries
Minimizing commitments, defining boundaries, and reprioritizing are important steps to take if you've overcommitted personally or as a family. You may need to remove a few activities or scale back on some commitments for a short period of time.
You may even need to make some difficult decisions about things that need to cease for the long term. When we had our daughter, we took a sabbatical for 6 months from being on the leadership team at our church. After 6 months, we re-engaged. When we had our second child, I made the decision to step down from a Non-profit Board I had volunteered on for a few years. Looking to the future, I knew that was an important thing for me to do for our family.
As another example, we've also limited the number of activities our kids can be involved in on any given week. I've realized that while I want my kids to be involved, I personally can't chauffeur them around every day of the week. For our family, 2 is the maximum number of things the kids can do (outside of school) every week. Everyone's boundaries are different, so you'll need to figure out what yours are.
🌟 Pro-tip: It's helpful to go through the process of establishing a block schedule and redefining boundaries every time you have major schedule changes. For example, the beginning of a new year, the start of a new semester, or the beginning of summer.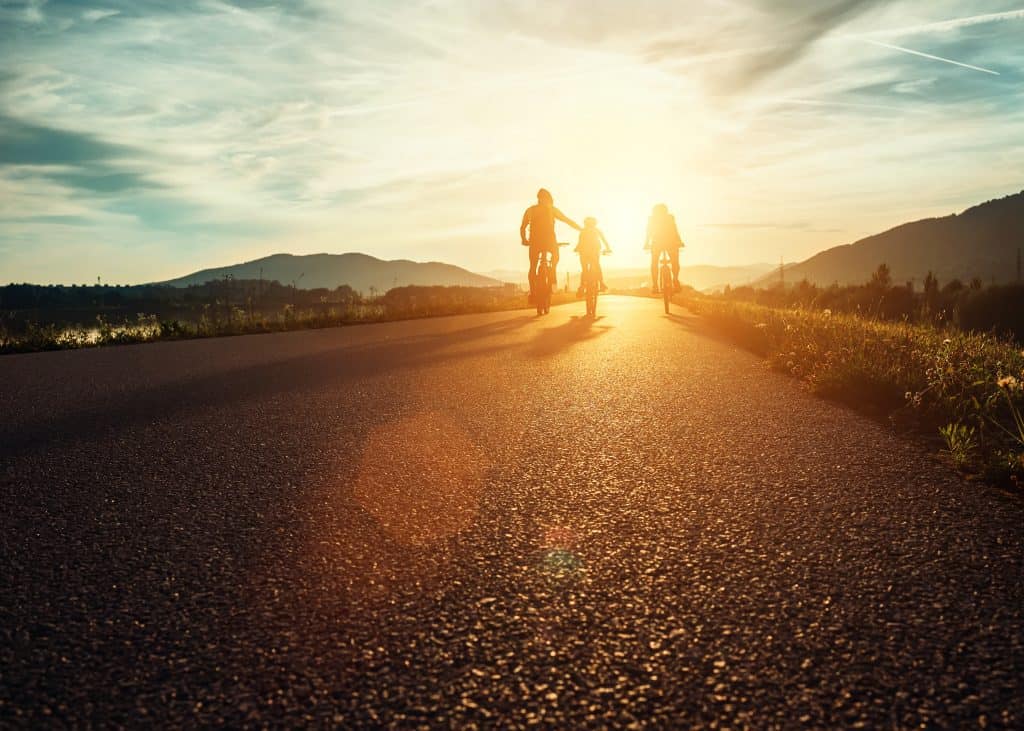 No More Overwhelm!
You've got this! Let's cut down on the overwhelm and feel good about the great things we have going on in our families. By doing a block calendar, it helps your family to be on the same page each week. Parents can understand the commitments and cadence of the week and you can feel guilt-free when you engage in your flexible activities.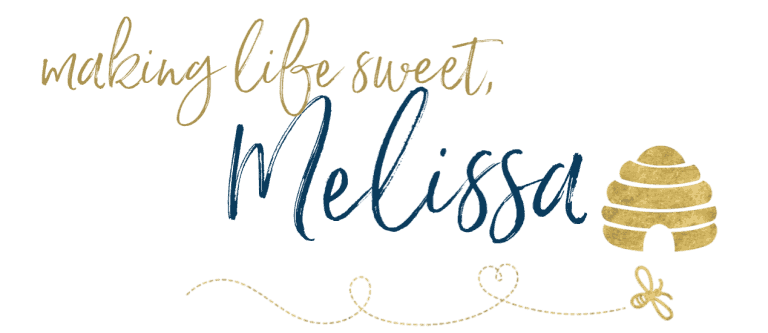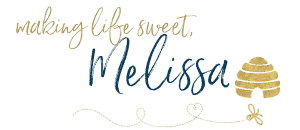 Free-Bee Resource Library
Enter my
Free-Bee Resource Library
for my latest downloadable files and printables! Password is 'honey' -- please copy and paste that in at the link above. Thanks for being a subscriber!!