Have you heard much about the Instant Pot craze?  Are you wondering if it's really worth all of the frenzy?  Maybe you're even curious what an Instant Pot is!  This year for Christmas I got an Instant Pot! (happy dance)💃🏽💃🏽💃🏽 My family read my "subtle" hint in my post about 15 kitchen gadgets that will make your life easier! I heard a lot of hype about the super duper pressure cooker, but honestly, I didn't know much about it except that it cooked things fast…real fast!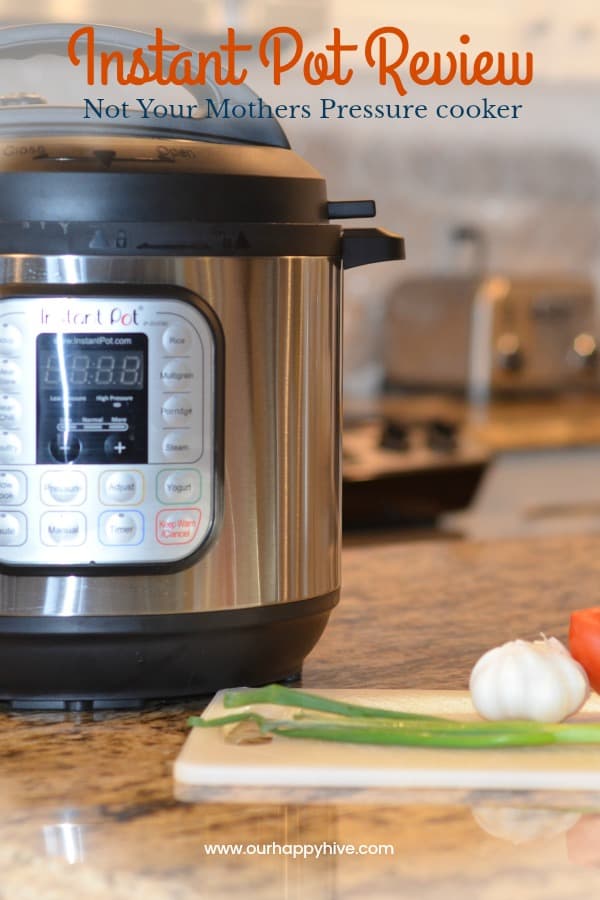 Not Your Mother's Pressure Cooker
I told my mom about my Instant Pot and her response surprised me. She shared that she used to cook with a pressure cooker before Microwaves were around. I had no idea that there was ever a time when microwaves weren't around. (ha ha – just kidding) 😂😂😂 In sincerity, I was surprised that a pressure cooker was the go-to fast food back in the day! On the other hand, she was surprised to see how far pressure cookers have come.
Based on my mom's experience from many years ago, she found the pressure cooker of old risky / dangerous. Because of the design, it was also noisy. It was small, couldn't sauté, and she used it primarily for meat. Now, in reality, Instant Pot is way more than a pressure cooker. The different models offer a variety of functions including rice cooker, slow cooker, pressure cooker, yogurt maker, cake maker, sauté / searing and more.
What is an Instant Pot – As described by the manufacturer
Instant Pot is the Smart Multi-Use, Programmable Pressure Cooker designed by Canadians 🇨🇦 with the objective of being Convenient, Dependable & Safe.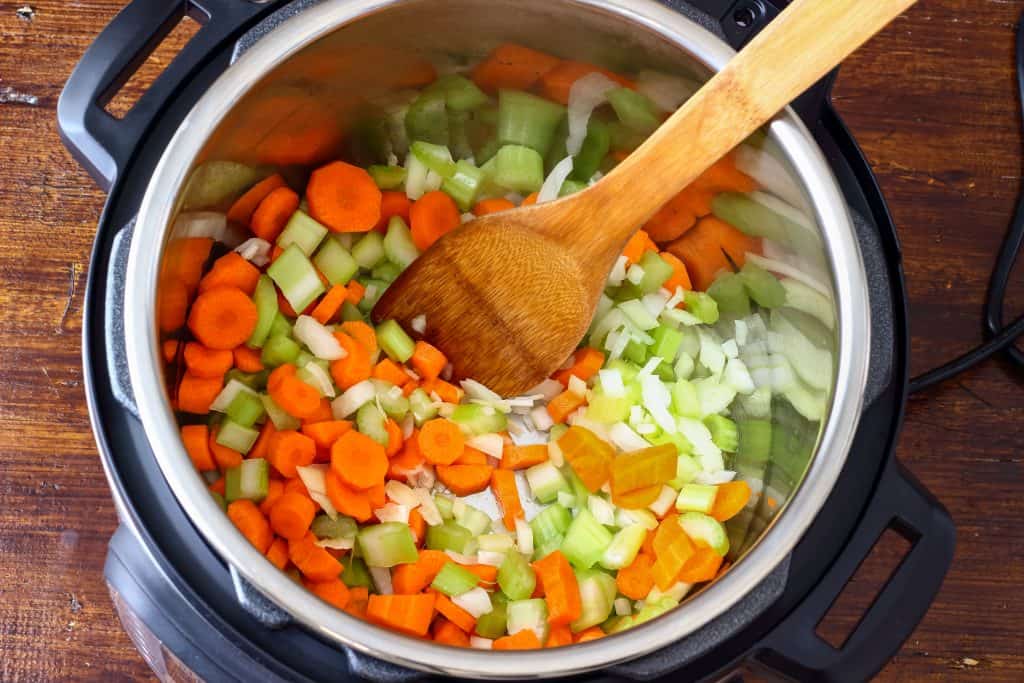 My first few weeks cooking with the Instant Pot
Set Up
Instant Pot set up was easy. I followed the instruction manual and watched a couple of short YouTube videos to be clear on things like how to remove the silicone ring that is around the lid.
Week 1
The first day I tried the Instant Pot, I did batch cooking and made 3 separate dishes: Black Bean Soup, Red Beans, and Potatoes / Sweet Potatoes. I was impressed with all three! Because we are not big meat eaters, we eat a lot of beans. I used to buy beans in the can, but most cans are lined with BPA so, I've been trying to use safer alternatives. In the past, I tried soaking beans overnight and cooking for hours on end and they still had a crunch to them. You can imagine my delight when all I had to do with the Instant Pot was wash the beans add the ingredients and cook for about 40 minutes. They were soft and delicious. Baby G especially loved them!!!
Note about cook time: Cook Time is the time after the IP pressurizes and before it depressurizes. So, in the case of the beans, the whole process took about 1.5 hours. Still a major improvement over 30 hours!!!
With the Potatoes / Sweet Potatoes, I cooked them together. All you have to do is wash the potatoes, add about a cup of water to the pot, put in the metal wire basket and cook for 10-12 minutes. The Sweet Potatoes turned out a little softer than the Russet Potatoes, but they weren't bad at all. My husband really loved the russet potatoes. They were more fluffy and more moist than traditional baked potatoes. He commented that they were restaurant quality!
Week 2
The following week I made a Mexican quinoa dish. It was so easy…I loved it. It took 10 minutes to throw all the ingredients in. Cook time was around 10 minutes. It was great to "set it and forget it." Once I turned the Instant Pot on, I had other things I needed to attend to, when I came back dinner was ready!
That same week I had also ordered a meal delivery and one of the dishes was a Mushroom Risotto. While it didn't require being cooked in a pressure cooker, I was able to easily convert it and once again had a super easy "set it and forget it" meal. One thing that is great about the IP over traditional pressure cookers is that it has a sauté function. In the case of the Risotto, I was able to sauté the mushrooms and onions in the pot, add the remaining ingredients, then turn on the manual pressure cooker function.
Week 3
For my third week I did a Vegetable Lasagna Soup. We tried vegan meatless crumbles for the first time with this soup. They are made of soy and have the texture of ground meet. To me, they didn't have much flavor but added a nice texture and consistency to the soup. I found it interesting that you put the dry noodles in the soup and cook under pressure. It came out perfect! My husband loved the soup and said he prefers it over regular lasagna. I thought it was great- even with the vegan crumbles I'd say it was a omnivore worthy dish.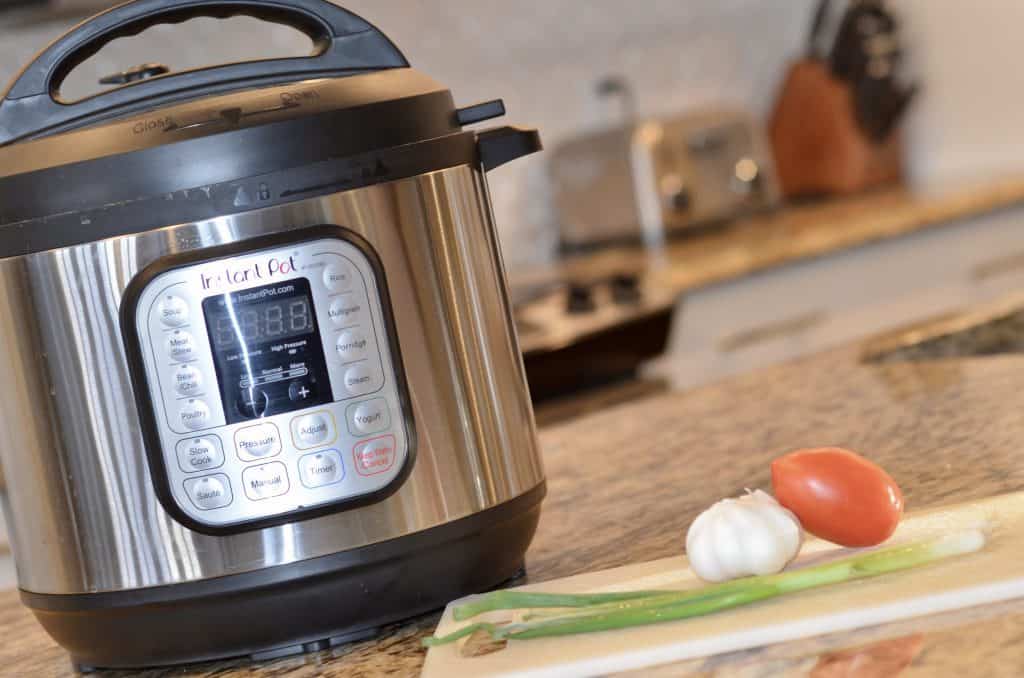 Summary of Benefits
I truly am loving my Instant Pot and can see why they have a cult like following. In summary, after using it for a few weeks, here are the highlights from my personal experience.
+ easy to set up and use the first time
+ lots of online resources from Pinterest recipes, to YouTube videos, to Facebook Recipe groups
+ great for batch cooking e.g. beans that will last a week (rice and potatoes also work)
+ great for cooking beans and things that typically require soaking
+ love the multi-functionality of it e.g. sauté function and pressure cooker
+ perfect for "set it and forget it" so that you can multi-task
I'd love to hear your experiences or questions about the Instant Pot. It is quickly becoming one of my favorite appliances!


Note: We are a participant in the Amazon Services LLC Associates Program, an affiliate advertising program.  For more information, see my disclosures here.
Shop the Post
Free-Bee Resource Library
Enter my
Free-Bee Resource Library
for my latest downloadable files and printables! Password is 'honey' -- please copy and paste that in at the link above. Thanks for being a subscriber!!