I've always loved the Thanksgiving holiday. It's a time to get together with family, eat pie with ice cream, and go shopping. As an adult who organizes the Thanksgiving meal, I realize it's not as easy and carefree as I assumed it was when I was a child.
Growing up, we'd go to my grandmothers and spend time out on her acreage with the fall leaves, cattle, and touch of cool in the air. Each family would bring a dish for the Thanksgiving dinner. Around twenty of us would gather for the meal comprised of turkey, every casserole imaginable, jello-salad, and at least 5 different types of pies.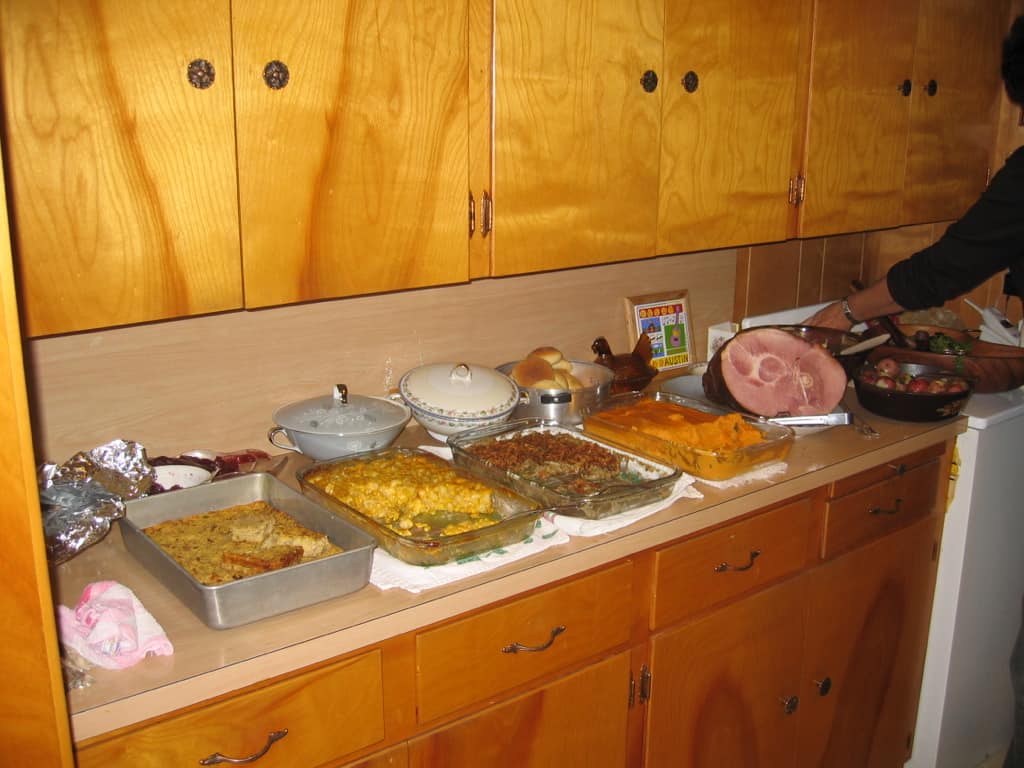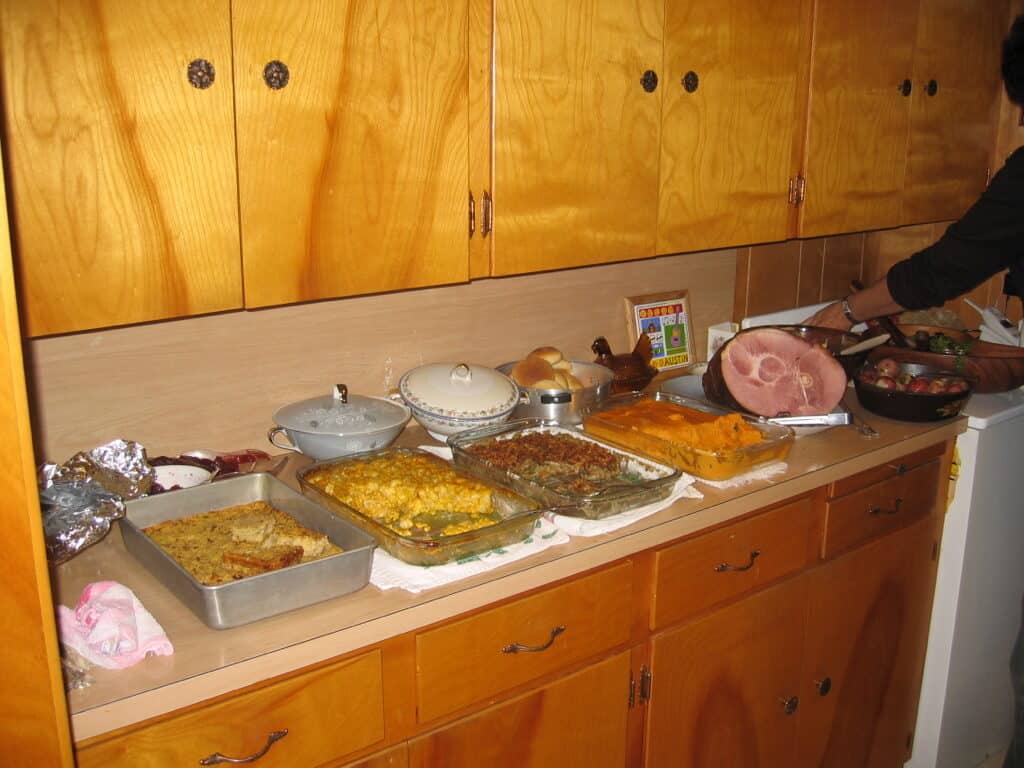 As a kid, all I had to do was show up, set the table, and help with clean up. As an adult and chief organizer, I'm now responsible for organizing the Thanksgiving meal. And the reality is, real life is happening before and after the holidays, so I'm planning for this special get together in the midst of school pick-ups, gymnastics, book club, and work.
I imagine you're like me and you also have a lot on your plate. We all need a few ways to simplify and organize our Thanksgiving dinner so that we can make the most of our time.
Before You Host Thanksgiving Dinner
First, decide what kind of Thanksgiving you want to have. Will it be a big family gathering like the kind I had as a kid? Do you want a small intimate gathering with just your nuclear family? Maybe you want to make sure everyone has a place to go, so you invite every friend or neighbor you know that doesn't have family near.
Once you think about the type of experience you want to have, next make a list of who you'd like to invite. I strongly encourage you to write down your list of guests. Tally the total number and make a note of it. This will help you as you make decisions on how much food you need, your venue, seating, etc. Once you have the number of guests that are likely to come and determine if you have enough space and seating. You may need to borrow or rent chairs or even find a different location if there are too many for your home.
Simplify Your Thanksgiving Meal Prep
The meal is the biggest investment of your time. The first thing you need to do before any of the food prep begins is to make a menu. The menu will be your guide to how you involve others and how you spend your time. My best advice, stick to the basics. Thanksgiving dinner is not a time to experiment with recipes. Believe me, I've done it. It only adds to the stress of the day. Make your list and put an asterisk next to the things that you want to make. Now, let's look at a few ways to simplify your Thanksgiving Dinner prep.
The first and most obvious, have a pot luck, where each guest brings a side and you prepare the Turkey. This is an easy way for you to save time on your Thanksgiving meal. Refer back to your guest list and menu, then make assignments. You can be as specific or as loose as you want regarding the assignment. For example, you could ask one person to bring a salad, another a casserole, and another a dessert. Pot lucks may not be the sexiest option, but they will save you a ton of time and are a nice option for your guests to be involved.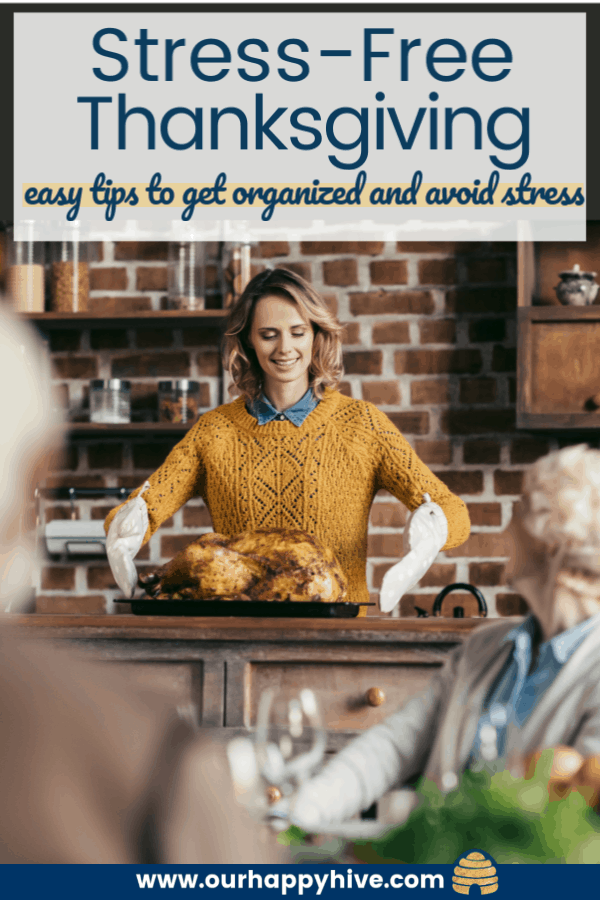 Freezer Friendly Thanksgiving Side Dishes
If a pot luck dinner is not what you have in mind, there are other ways to simplify and save time on your Thanksgiving meal prep. A few weeks before the Thanksgiving dinner, start to make dishes you can freeze. Soups like potato, squash, or mushroom soup will freeze nicely. Stuffing / Dressing can be made and frozen in advance. Sweet potato casserole, without the topping e.g. marshmallows or brown sugar crumble, is another easy freezer option. Dough for bread rolls can be made and frozen for up to three weeks in advance. Then thaw the night before the big meal. Pies are another freezer-friendly Thanksgiving dish.
Outsource Parts of Thanksgiving Dinner
If you're short on time, but set on cooking the meal, consider outsourcing small parts of it. You probably don't want the entire meal catered; you just need a little extra support. Think about the things you enjoy cooking the least or that are the most difficult for you. Consider buying those from a local restaurant that has a home-cooking style.
Another option is to think about your personal connections. My mom had a friend, Georgia, who loved to make buttermilk pies and rolls. A few times a year, my mom would ask Georgia to make these delicious dishes and we would bring them to a family gathering. My dad's church sells Honey-baked Hams for the holidays. They are already cooked and sliced, all we have to do is place the order, pick it up, then serve it.
Create a Cooking Schedule
Now that you know what you are cooking, buying, or having others cook, it's time to get organized with a plan. Identify what you're going to cook in advance of Thanksgiving. For the remaining items, make a schedule.
The oven is the biggest constraint for cooking several dishes at the same time. Where possible, use other cooking appliances. A slow cooker can be used for side dishes like a green bean casserole. An instant pot works great for mashed potatoes. Next, write out the temperature and bake time for the items that need to be cooked in the oven. Identify which dishes need to be the hottest and which ones can be cooled a bit e.g. rolls and turkey.
Now make your schedule. List the time for each dish to go into the oven, how long it needs to stay, and what (if any) dishes will be in at the same time.
More Thanksgiving Dinner Organization & Hacks
To help your final Thanksgiving meal prep go smoothly, use Mise en Place. Mis en Place is a French culinary term that means having everything organized and in place. Check in advance of the big day to make sure you have all of your ingredients. If you think of a cooking show, they have all of their ingredients washed and prepped to throw into the recipe. This is an example of Mise en Place. You can do the same thing in your kitchen by making sure you a) have the necessary ingredients b) they are easily accessible when you cook and C) prepared in advance. Tip, you can prepare vegetables that need washing, slicing, or dicing a two to three days in advance.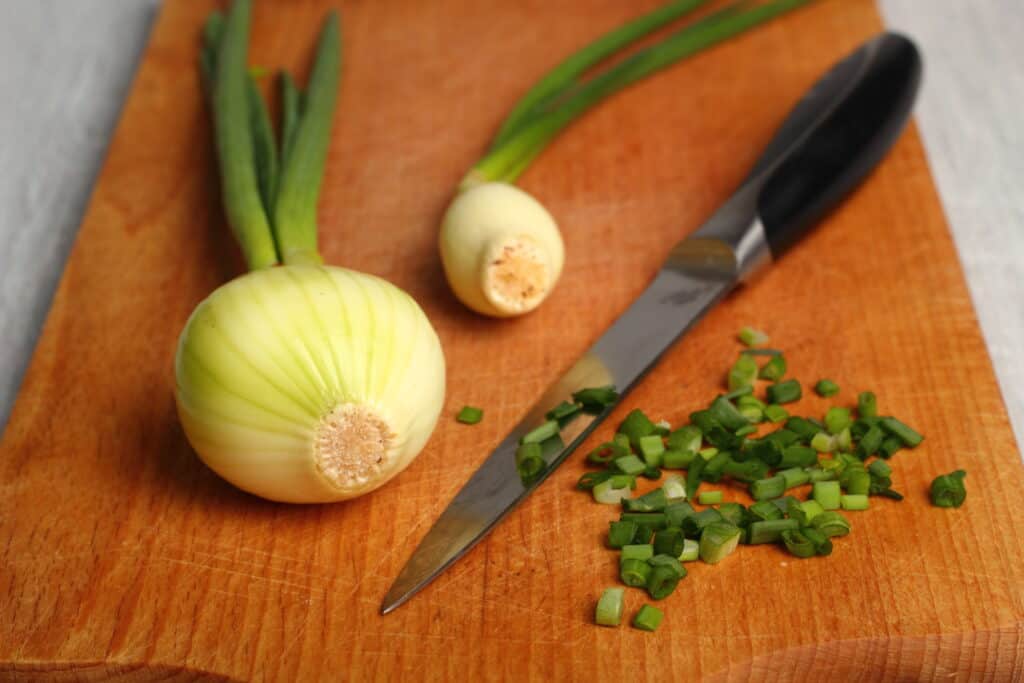 Final Thanksgiving Dinner Tips
Order any remaining grocery items online and have them delivered to your house. Print out or copies recipes and put them in one binder in the order of the schedule. If you're a messy cook, then put the recipes in sheet protectors.
Set the table early. If you have a separate dining room, you can set the table a couple of days in advance. If you'll be using your dinner table, then set it the night before. Be sure to include your serving dishes and serving utensils. Write a small note about what's supposed to go in each dish.
They say, "many hands make light work." In other words, get other people involved and don't try to carry the load yourself. Define roles and assign responsibilities to people. Assign who cooks, who cleans, who wipes down the table etc. Don't forget to get the kids involved!
Finally, make sure you have plastic to-go containers on hand for any leftovers you want to send home with guests.
Thanksgiving can be a busy and stressful time if you're responsible for organizing the dinner. There are several ways you can save time and avoid stress. First, get others involved and have them bring something to the table. Second, consider outsourcing and buying a few already prepared items. Third use cooking hacks to prepare food in advance and avoid trying to fit it all into one day. You're busy and don't need any added stress. These tips can help you enjoy the holiday and time with your family!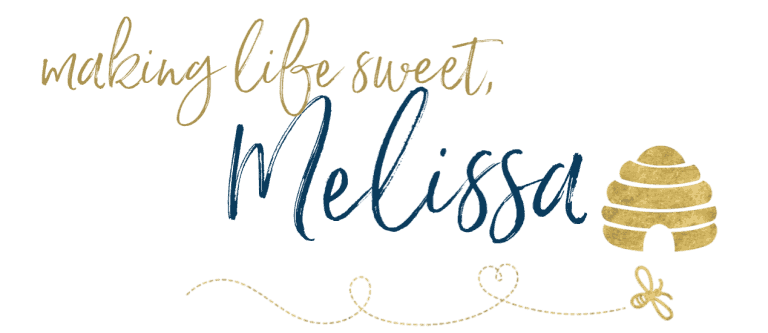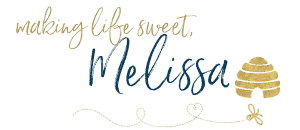 Free-Bee Resource Library
Enter my
Free-Bee Resource Library
for my latest downloadable files and printables! Password is 'honey' -- please copy and paste that in at the link above. Thanks for being a subscriber!!