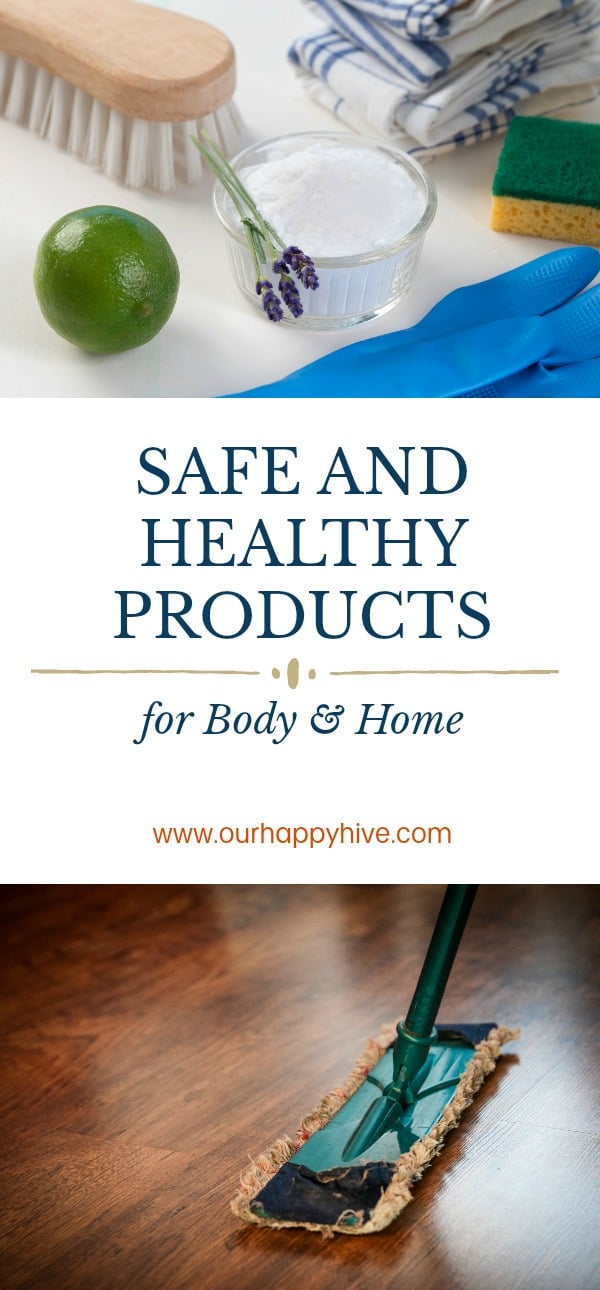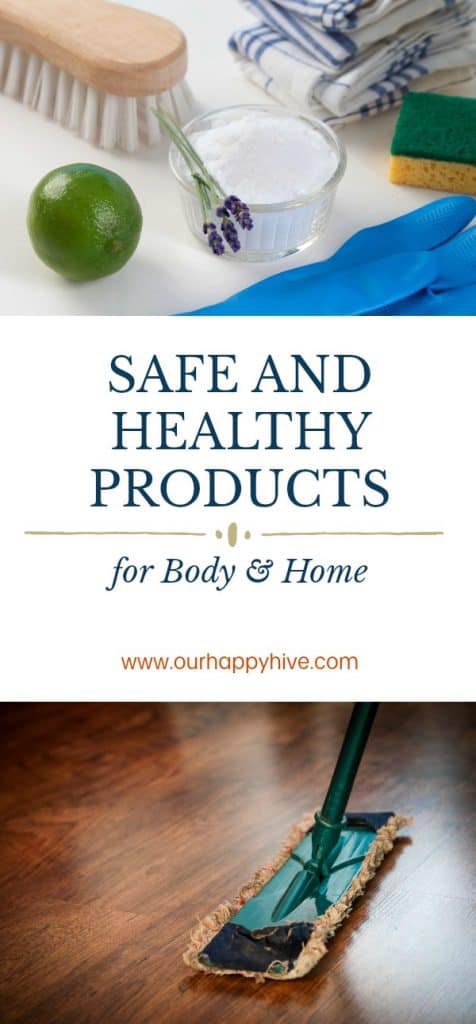 Whaaat?!?!? "U.S. law allows manufacturers of cleaning products to use almost any ingredient they wish, including known carcinogens and substances that can harm fetal and infant development." – EWG Prior to being pregnant with our first child, I hadn't given much thought to the ingredients that are in products we regularly use in our homes. Wanting to make sure our baby was safe and as healthy as possible, my interest in safe and healthy products peaked!
During this time, I learned about an organization called "The Environmental Working Group" (EWG) (check the EWG out here). They do all sorts of cool research on house cleaning products, make-up and beauty products, pesticides and produce, even tap water! They also have an app called "Think Dirty" you can download to scan the bar code on thousands of products and see how they rate in their database.
So, what's a girl to do? Many of the brands I grew up with and trusted are not healthy…should be off limits…or could harm my baby or family! One of the brands I came to trust is The Honest Company. From cleaning to personal care products, I replaced several of the products we once used. Here are my top 5 from the Honest Company.

I love this stuff!!! I use it on wood, on granite, in the bathroom, living room, and kitchen. It smells good AND I don't have to worry if one of my littles eats food off of a table I just cleaned with it.
I grew up trusting another baby product that promised no more tears, but when I looked it up, they scored a 9 out of 10 (note: the lower the score the better). So, it was time to make a switch. In comparison, this product is in EWGs "green" zone with a score of 3! The Honest Company's Shampoo Body Wash smells good and is safe to use on the youngest of humans!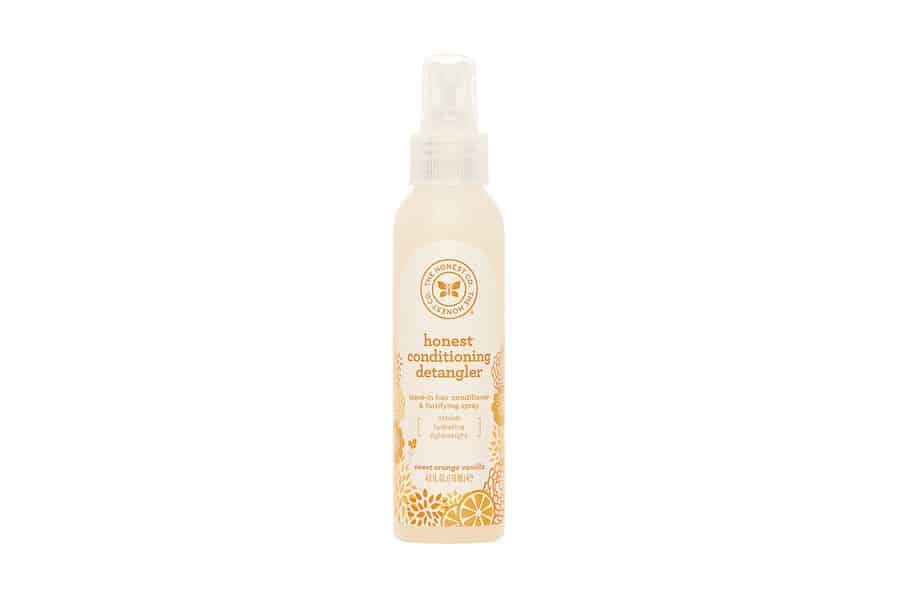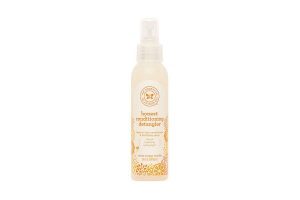 Both my daughter and I use this product. I only have to spray a few squirts on my hair and the brush goes through smoothly and easily.
Sunscreens are a big offender and typically are not a healthy product. The sunscreen Stick is mineral based and leaves a slight white color on the skin. But, when I'm putting it on my 8 month old, I have peace of mind that there are no carcinogens and I really don't mind the white tint.

Washing baby bottles several times a day, you start to question what is in that green liquid you're using for suds. I was thrilled to come across this lavender dish soap.
Honest Company products are sold online and in stores. They have a subscription service, which I have not used. Living in Canada, I've typically bought my products in stores. Note: I am not an affiliate of the Honest Company nor have I been compensated in any way.
DIY Cleaners are another Healthy Product Option
You might be more adventurous and ready to try DIY cleaning products. If so, here are 5 you can check out!
Wellness Mama was also inspired by her children…when one started licking windows, Wellness Mama made it her mission to find a natural alternative. Check out this recipe that uses only 3 ingredients: water, vinegar, and optional use of an essential oil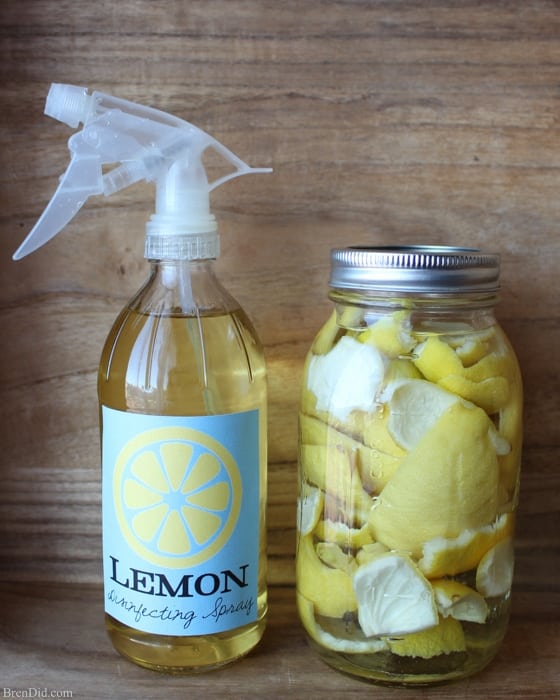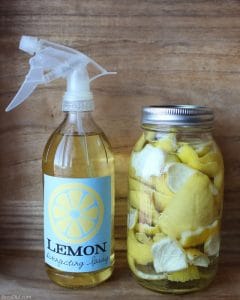 This disinfectant kills germs and Bren says they can be used on counter tops, cutting boards, toilet seats, floors, and more! This recipe only uses 2 ingredients: vodka and lemons!!!

Another 3 ingredient healthy cleaner. It contains organic and bio-degradable products along with vinegar. Check out this site for the recipe as well as a before and after pictures showing it's effectiveness!

Check out this simple recipe for a spray stain remover for your laundry. These ingredients don't cost much and naturally fight stains.
This daily shower spray will help keep away soap scum and mildew! Vodka…Water…and Peppermint Oil. Sounds pretty easy! Check out Clean Mama for a variety of DIY healthy cleaners.
I'd love to hear from you! Let me know if you are you a DYIer or if you have a healthy product you like to use for your home or family?


Save
Save
Save
Save
Save
Save
Save
Save
Save
Save
Save
Save
Save
Save
Save
Save
Save
Save
Save
Save
Save
Free-Bee Resource Library
Enter my
Free-Bee Resource Library
for my latest downloadable files and printables! Password is 'honey' -- please copy and paste that in at the link above. Thanks for being a subscriber!!