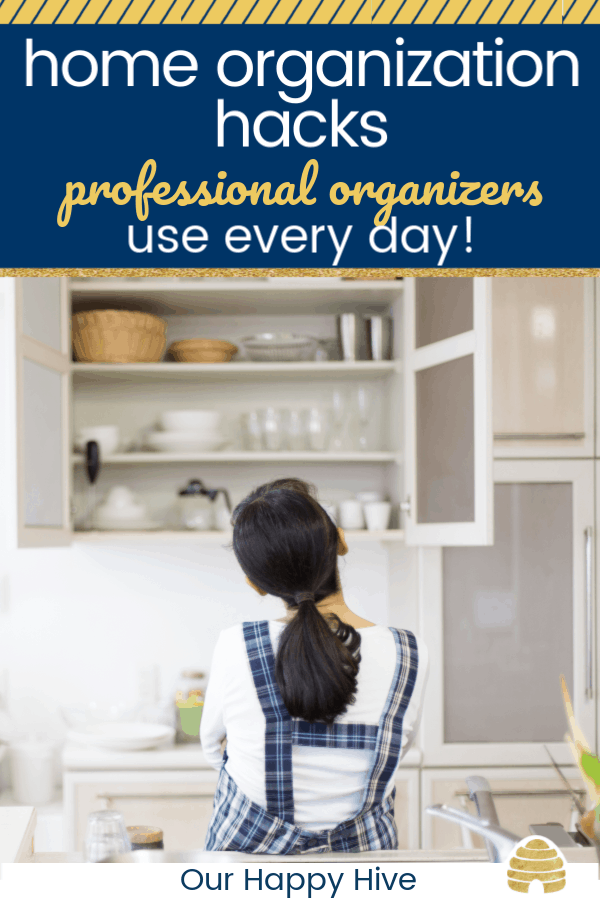 It can be difficult to get started organizing your home. You may feel overwhelmened, struggle with analysis paralysis, or may tend to procrastinate. You may even wish you had a professional home organizer to help you. Did you know there are a few secret home organization hacks professional organizers use and you can to?
I have always been "into" organizing. I love to organize people, I love to organize things, and I love to organize events. It's always been natural for me. I have recollections of being in middle school and cleaning out my closet. The process felt like a jigsaw puzzle to me. I'd sort the clothing into like piles
clothes to hang
things to fold
things to wash
Let me tell you, my room always got worse before it got better! I heard more than once from my mom "did a tornado come through here?!?"
After sorting, I'd then begin to organize the hanging clothes in my closet…short items on the left, long items on the right, and shoes neatly arranged on the floor. If I was very motivated on that day, I'd organize into more detailed categories…white clothes, black clothes, reds, blues, greens, you get the point.
I didn't always love the work of cleaning out my closet but I ALWAYS LOVED the outcome!
While organization may not feel natural to you, there are some home organization hacks you can easily use to make your home look professionaly organized! Check out these 9 Home Organization Hacks to help you organize any space.
This post may contain affiliate links. For more information, please read my Affiliates Disclosure.
1. Assign everything a home
This is simple but profound. Every single thing in your home needs to have a designated home. If it doesn't, it will quickly become clutter and end up on the counter, on top of the dresser, or even in the middle of the floor!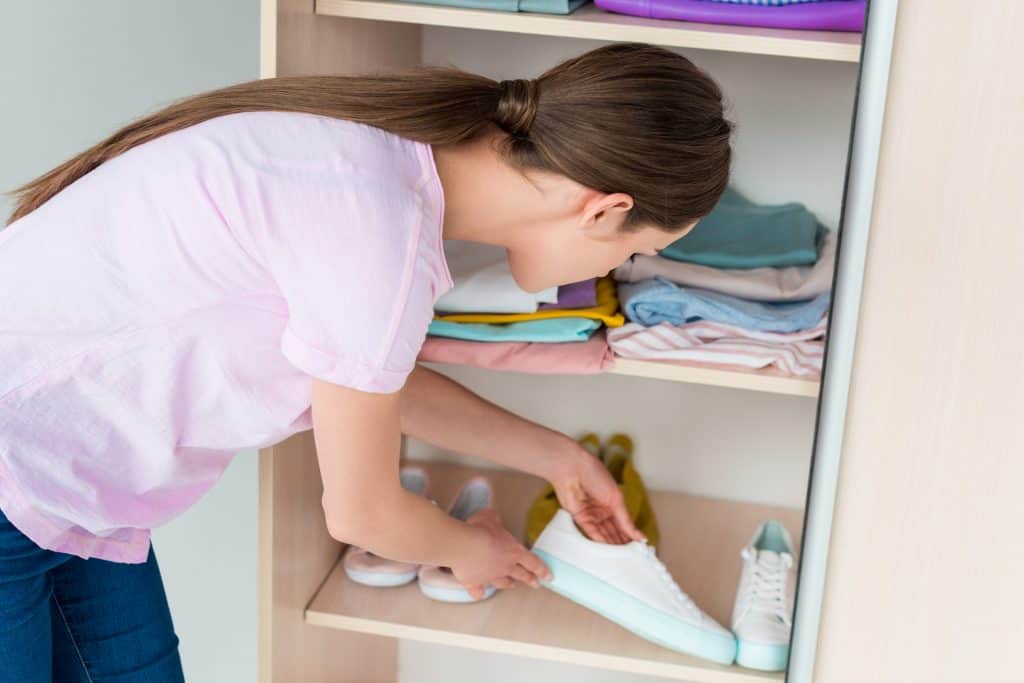 2. Store in Close Proximity
Store items in close proximity to where you use them. The further away an item is from where it's typically used, the less likely it is to be returned to its space.
3. Make it Eye Catching
Store your things so you can see them. Out of sight out of mind happens when things aren't seen. Let's say, for example, you have a lot of purses and decide to store them in a box instead of on a shelf where they can be seen. You'll be more likely to continue to use your existing purse and not swap it out for a different one. Why…well you could forget what's in the box or the extra effort (when you're strapped for time) could deter you. Alternatively, if you display your purses on a shelf, you're more likely to use them.
4. Don't Stack – Store Vertically
I have to thank Marie Kondo for this one. I encountered her magic of storing things vertically a couple of years ago and it made a HUGE difference. We started with the kid's clothes and filing them vertically.
Let me elaborate. Think about a traditional clothing drawer. Typically something like t-shirts are folded and stacked one on top of the other. Often what happens with this method is that you end up wearing the clothes on top and forget about the things buried at the bottom.
The vertical storage approach means that you store things from front to back instead of from top to bottom. Consider a filing cabinet…the folders are from front to back. You can easily see every folder and thumb through to find the item you're looking for. The same is true of vertical storage. T-shirts filed from front to back are more accessible and they take up less room (so you can fit more in a drawer).
This technique works for shirts, pants, and shorts. It also works for bed sheets, paper including mail, books, Tupperware lids, Make-up compacts to name a few.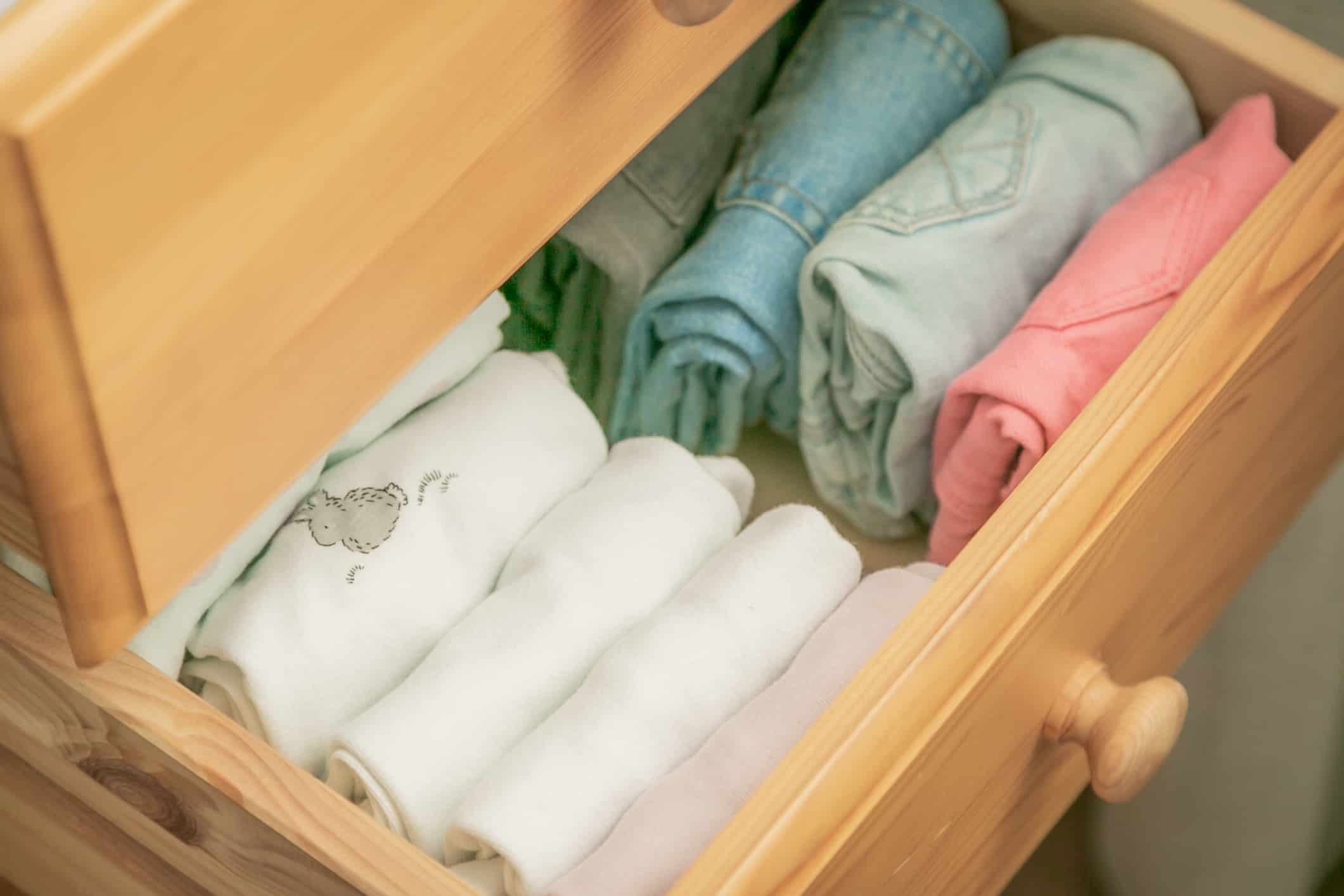 5. Use Zones
Zones are helpful to further delineate a space. In my refrigerator, I have zones for condiments, cheeses and meats, and fruits and vegetables. In the basement storage area, we have zones for Christmas Decorations, DIY project supplies, and Home Décor items. Zones help you make the most of your space and keep things organized.
6. Use Storage Containers
Now, some decluttering experts would probably challenge me on this one. When used excessively, storage containers can become death traps for things. Like I mentioned earlier, out of sight, out of mind. So, my word of caution if you use storage containers with lids…make sure they are clear and labeled.
The way I like to use storage containers is to help contain things that we use on a regular basis and to help create zones. In my make up drawer, I used clear acrylic containers to define the space.
In our living room, we have a basket where the blankets are rolled up and stored. They are in close proximity to where we use them, visually appealing, and easily accessible.
In our pantry, we have open bins for different food types…baking supplies, oil, and vinegar, condiments, snacks, legumes, grains, etc.
7. Label!
A key technique to making a storage container work is to label it. This helps everyone know what's inside. It prevents the storage box from becoming a clutter coffin. And labels can add to the beauty of a space. You can make fancy ones with a cutting machine, easier ones with a printer, and cute ones with chalk board stickers.
8. Store Heavy Items Down Low
If you're organizing a tall space like a storage closet, pantry, or clothing closet you'll have to decide the best vertical level for each item. Heavy things like a bread machine, Instant Pot, or mixer stand should go on the bottom level. Bulky things like a Christmas tree or suitcases should also be stored at floor level.
9. Organize Tall Items in the Back
As you organize things within a space, store the tall items in the back and the short items in the front. This works well in bathroom drawers, refrigerator shelves, kitchen cabinets and in the pantry.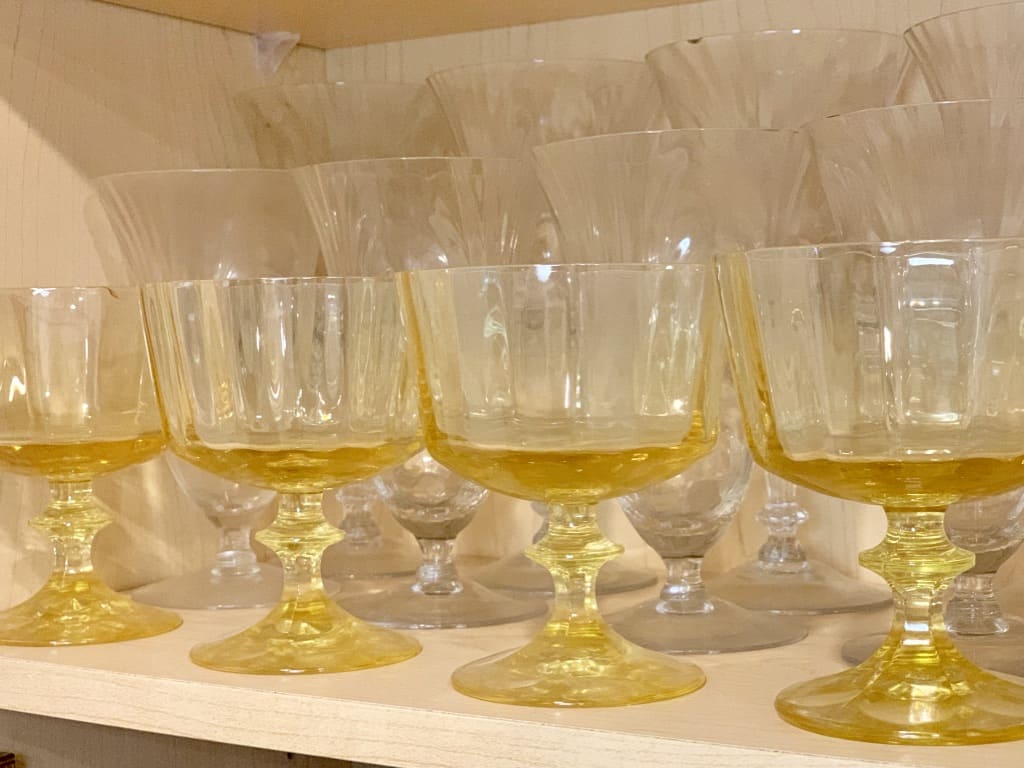 Home organization is something we constantly have to work on maintaining. You may be highly motivated to keep your kitchen organized, but struggle with organizing your closet. You may know exactly how to organize your kid's clothes, but be overwhelmed with the pantry. These 10 home organization hacks will help you organize any space.
The next time you take on a home organization project, consider how you can implement these hacks. What would you do differently than you did before? Which one of these tips spoke to you?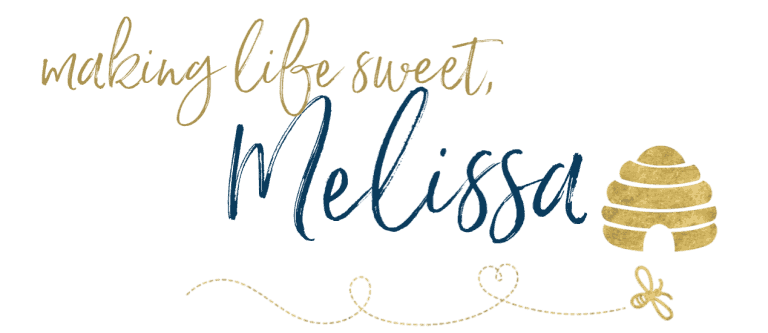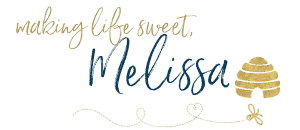 Free-Bee Resource Library
Enter my
Free-Bee Resource Library
for my latest downloadable files and printables! Password is 'honey' -- please copy and paste that in at the link above. Thanks for being a subscriber!!