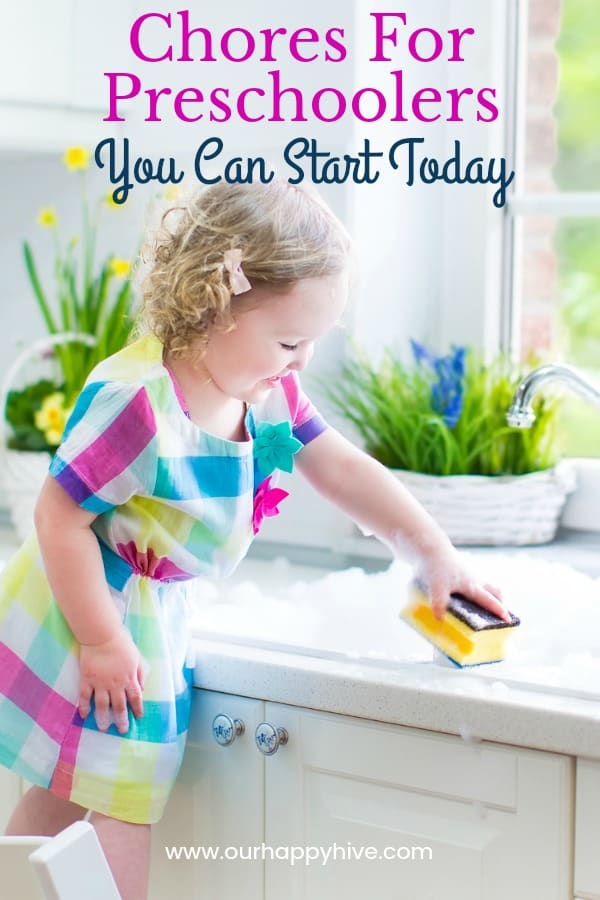 Four, F-O-U-R, our baby girl turned 4 and the world seems different. She's a little kid now and the baby stage seems long ago. How did this happen…so quickly?!? While little Miss E has been working on "independence" since the day she turned one, at this new age she rounds a corner with her verbal skills, motor skills, even creativity! Along with this new level of independence comes a new level of responsibility. Queue Chores. Often parents engage their kids in chores between the ages of 3 and 4. Keep on reading to learn more about chores for preschoolers.
Chores – A negative perspective?
"Chores"…I don't love the word itself. It sounds like a bother, a burden, something that's a pain, but in reality chores for preschoolers can be a wonderful developmental tool that equips a child for life. Another word for chore could be responsibility or contribution. Our perspective of chores doesn't have to be negative, like the scene from "It's a Hard Knock Life" from the movie Annie.



Benefits of Chores
In addition to carrying part of the load, chores help children feel significant and valued. They get a sense of being part of the larger social structure of the family and can feel pride for their contribution. Recently my one year old started to grab the broom and try to sweep or use the handheld vacuum and try to clean. Why? Because he's seen Dad, Mom, and Little Miss E do the same thing and he wants to be involved. Chores are more than just a way to divide the work in your house; they have a larger purpose.
Tips for Parents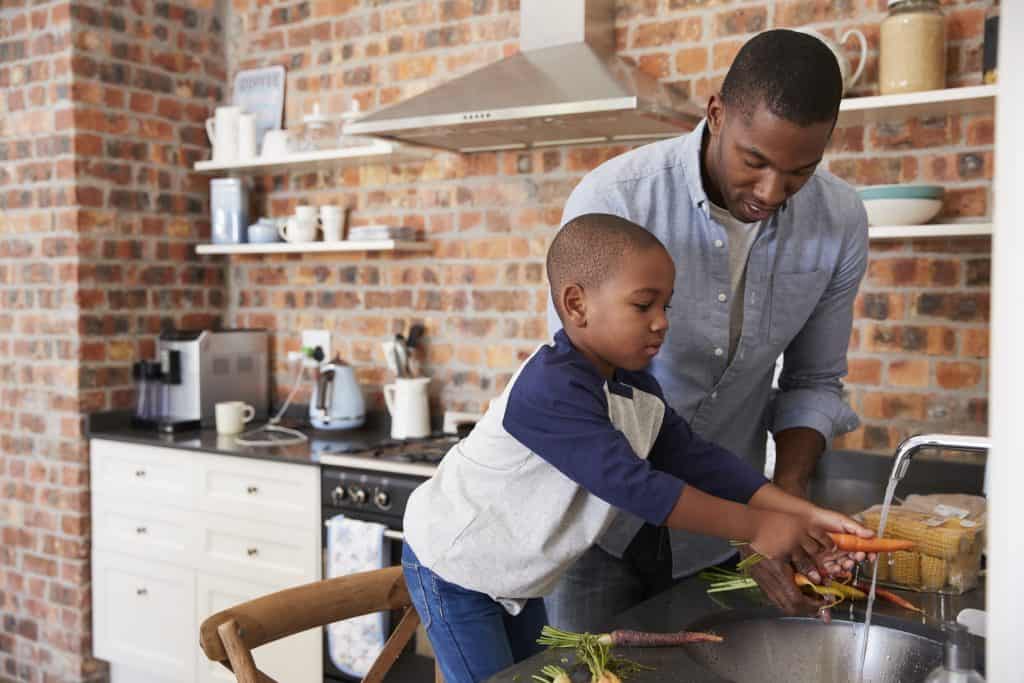 Put on the training wheels.
Don't expect your child to do it perfectly every time. Allow room for mistakes. Start small and increase, as they prove capable.
Practice
As with most things, a child learns best through consistent expectations and accountability. If for example, you want your child to put their toys up before bedtime, do this every night, not just once in a while.
Patience
Don't rush your preschooler. Often when pressed for time, preschoolers respond in a counterproductive way. Granted, you don't want them to take forever taking their plate from the dinner table to the dishwasher. Just make sure you have a reasonable expectation and give them more time than it would take you.
Party
Make chores fun. Be silly…enjoy doing chores together. Be light hearted and make the most of it!
Praise
Give lots of positive reinforcement. Tell them what they did that was good. Brag about them to your spouse. Let them know you noticed their contribution and that they are doing a good job. If they mess up, encourage them that they will have another opportunity to practice.
Example Chores
Below is a list of chores that are appropriate for Preschoolers. You can also find my free printable in the Free-Bee Resource Library! Look for more information at the end of the post!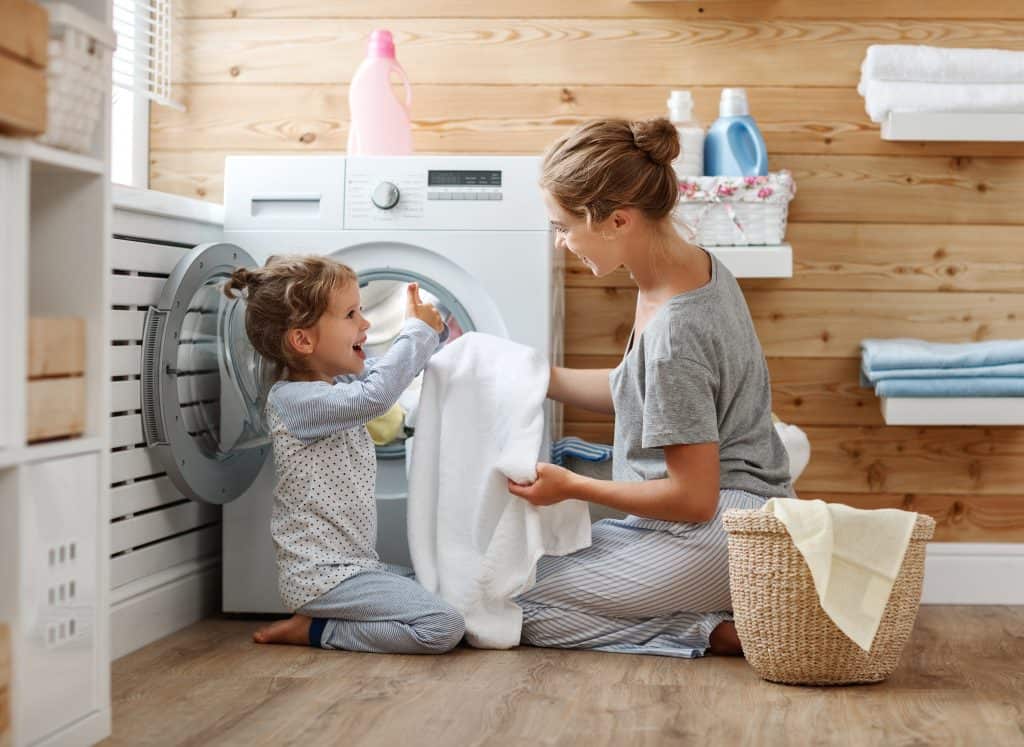 Around the House
Put toys away
Wipe up spills
Use a hand held vacuum to clean up crumbs
Empty small trashcans e.g. bathroom/bedroom
Throw away trash
Help feed pets
Carry the mail
Kitchen
Help with cooking
Set the table
Take dishes to the dishwasher
Wipe down the table after craft time or dinner
Help put up child-safe dishes
Bedroom
Straighten room
Make the bed (basic process)
Put laundry in the hamper
Laundry
Take clothes to/from the laundry room
Transfer clothes between washer and dryer
Match and fold socks
Fold washcloths
Outside
Pull weeds
Water flowers
Pick up branches
Help with snow clearing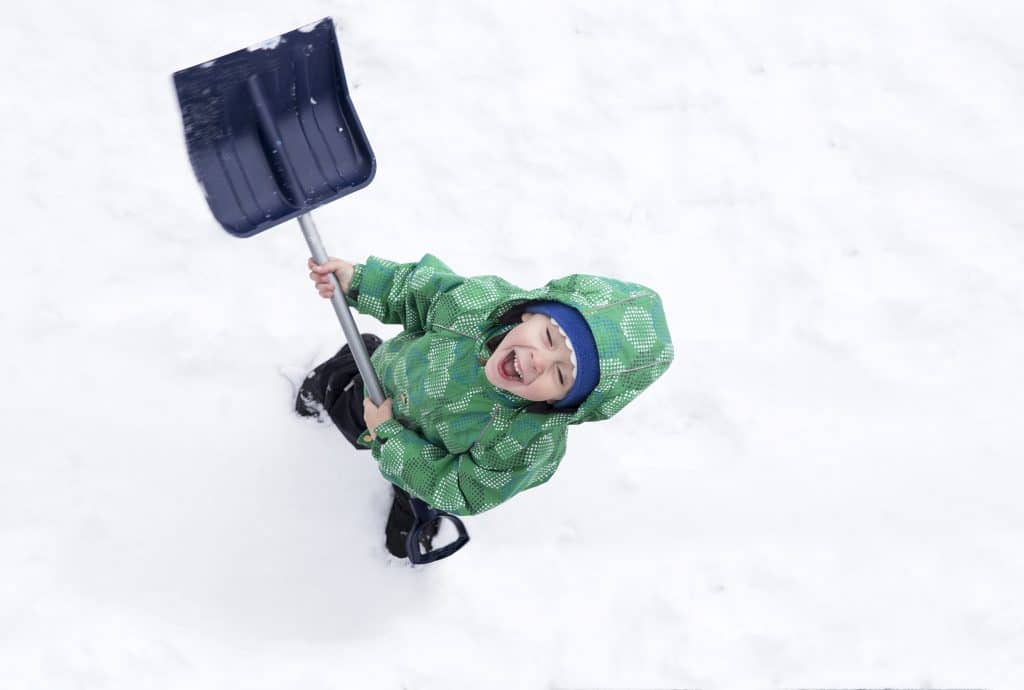 Time for Change
We will be stepping up our expectations of little Miss E this year. We'll start with 3 chores to do consistently and build to 5-7 chores depending on the frequency of each. I'm sure at times there will be a little resistance, but I hope that she sees it as a way to be involved and contribute. Chores for preschoolers don't have to be a burden or seen in a negative light. Chores for preschoolers can be a bonding experience and something that builds character for the future. Does your little one have chores? If so, what responsibilities have you charged them with?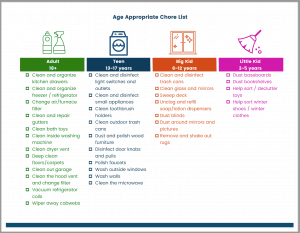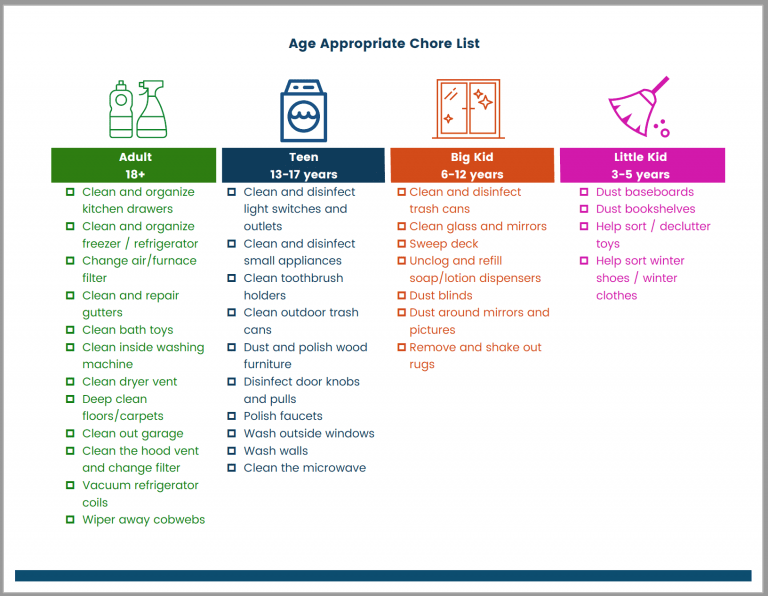 Don't forget to download My Age Appropriate Chore List! You can access it for FREE in the Free-Bee Library. Just fill out the form below!


Subscribe (FREE) to my newsletter with updates and tips PLUS get instant access to my Free-Bees Resource Library with all of my free downloadable files and printables!

Free-Bee Resource Library
Enter my
Free-Bee Resource Library
for my latest downloadable files and printables! Password is 'honey' -- please copy and paste that in at the link above. Thanks for being a subscriber!!