Inside: If you struggle with getting things done each day or wish there were more hours in a day, then this post is for you. Learn how to manage your time and how to get more done every day.
If you're a busy mom, you know that there never seems to be enough hours in the day to get everything done. You're always running around, trying to juggle work, family, and social obligations, and it can be tough to stay on top of everything.
The reality is, we all have the same 24 hours in a day, but some just seem to get more done than others. If you're feeling like you can't keep up, I have some simple things you could do to start getting more done every day.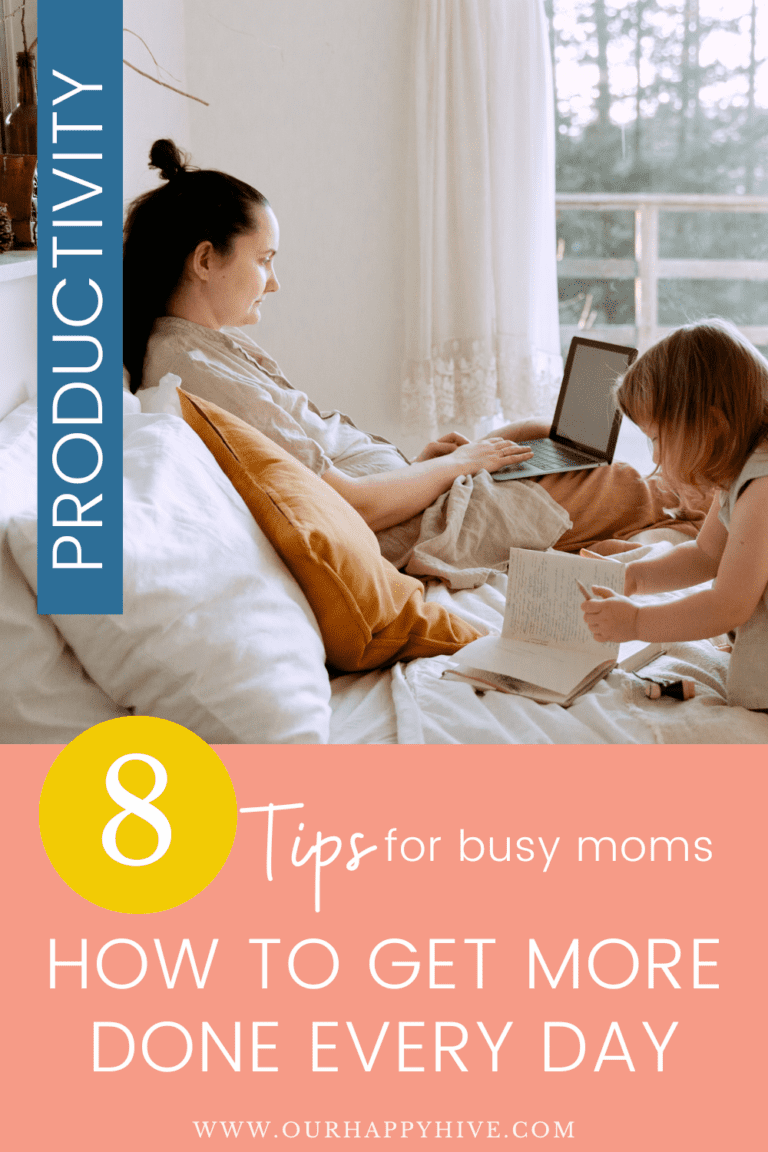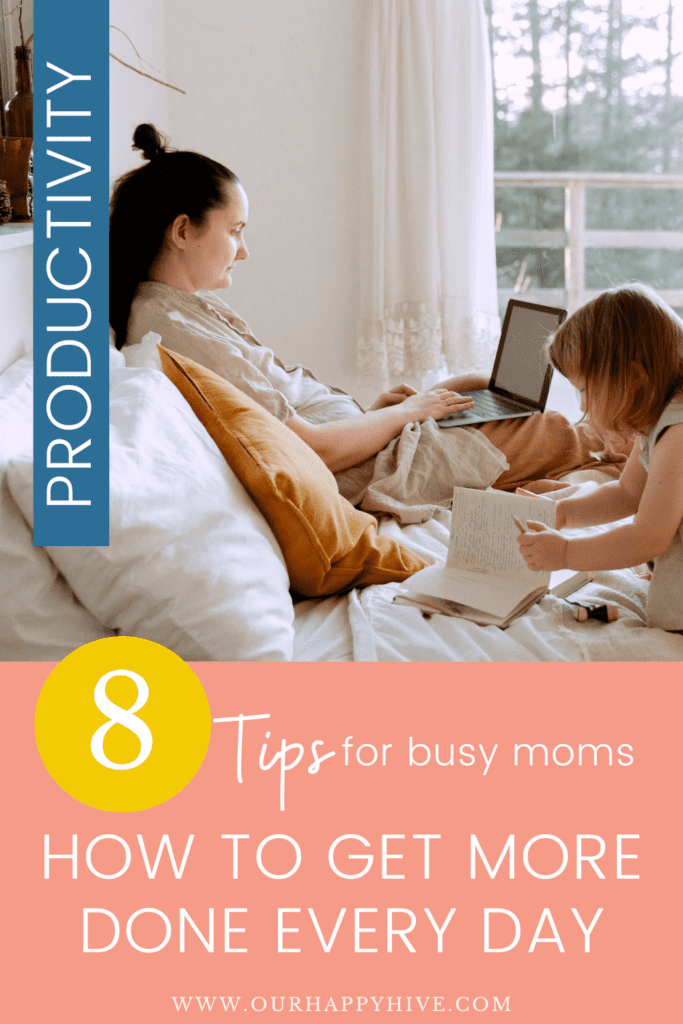 Here are 8 tips to help you get more done every day
1. Make a list of everything you need to do.
This may seem like a no-brainer, but it's actually the first and most important step in correctly prioritizing your time. You can't prioritize if you don't know what needs to be done. So sit down at the beginning of each day or week, make a list of everything that's on your plate, no matter how big or small, and map out what needs to be done.
2. Break down big tasks into smaller ones.
Big projects can seem daunting, but they'll be much easier to handle if you break them down into smaller tasks. I call them tiny tasks and they should take 30 minutes or less. This will help you stay focused and avoid getting overwhelmed by the project as a whole.
3. Categorize your tasks by importance.
Once you have your list, it's time to start categorizing your tasks by importance. To do this, ask yourself the following questions for each task:
Is this task time-sensitive? Does it need to be done by a certain date or time?
Is this task related to my long-term goals?
Is this task going to take a lot of time or energy?
Can this task be delegated to someone else?
Tasks that are time-sensitive and/or related to your long-term goals should be at the top of your list. These are the most important tasks and should be given priority over everything else. Tasks that are going to take a lot of time or energy should also be given priority as they can easily derail your entire day if left unchecked. Lastly, tasks that can be delegated to someone else can be lower on your list as they don't necessarily need to be done by you specifically.
4. Work on one task at a time.
Once you've prioritized your tasks, it's important to work on one task at a time. Single tasking has been shown to improve productivity and focus. When you commit to working on one task at a time, you're able to give that task your full attention. As a result, you're likely to complete it more quickly and with fewer mistakes.
5. Set a timer.
It's helpful to set a time limit for each task. Just set a timer and commit to working on just one task for a set period of time (Try using the Pomodoro Technique of working in 25-minute bursts). Then, turn off all distractions—that means no email notifications, no social media scrolling, no checking your phone every five minutes—and give your full attention to the task at hand.
You might also want to let people know that you'll be unavailable for a certain period of time so they won't interrupt you; this is especially important if you work from home with young children.
When you're trying to juggle multiple tasks at once, it's easy to lose track of what needs to be done and when. So take a deep breath, pick one task, and work on it for at least 25 minutes.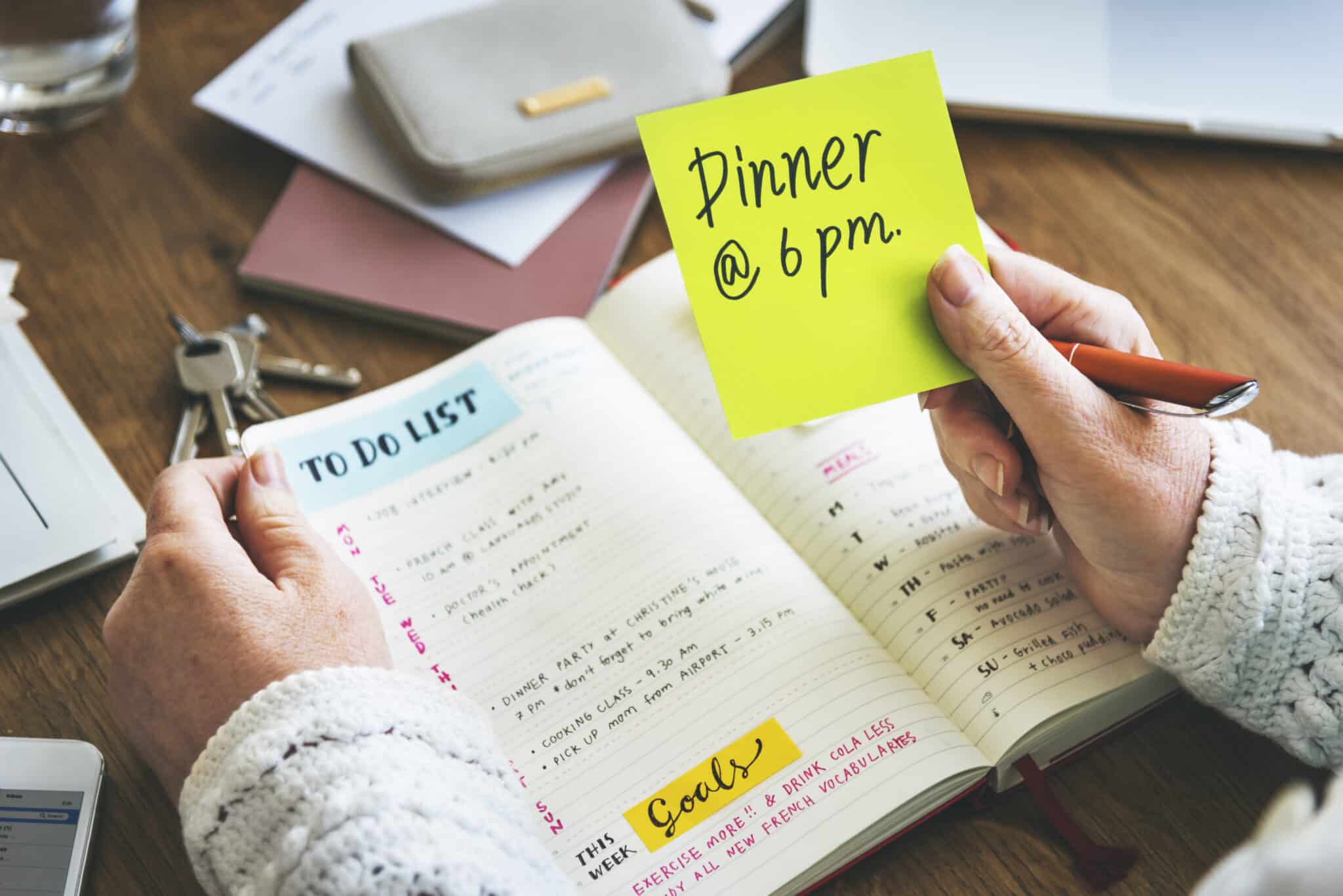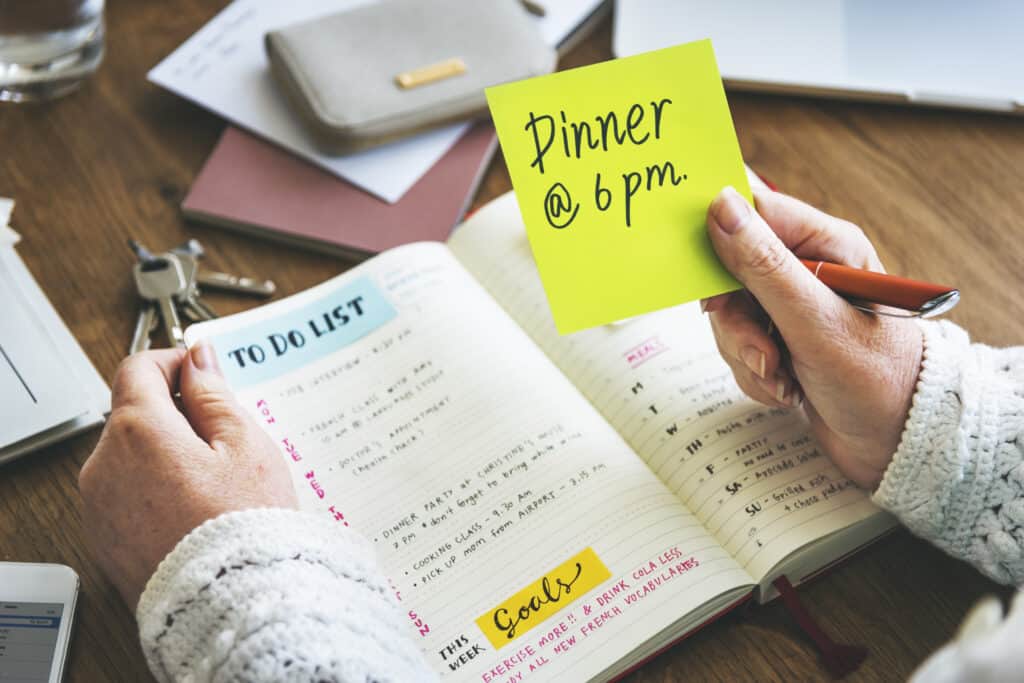 6. Delegate when possible.
If you find yourself feeling overwhelmed, delegate! Ask your spouse or other family members for help with certain tasks so you don't have as much on your plate. This will free up some of your time so you can focus on other things that need your attention.
7. Take breaks throughout the day.
Taking breaks is essential when you're trying to be productive! Breaks give your mind a chance to rest and rejuvenate so you can come back to your work refreshed and ready to tackle anything that comes your way. Be sure to take at least a few minutes every couple of hours to step away from your work and take a break.
8. Set realistic goals for yourself.
Last but not least, set realistic goals for yourself! If you try to do too much, you'll only end up feeling stressed and frustrated. Start small and gradually increase your goals as you start checking things off of your list left and right! You'll be surprised at how much you can accomplish when you set realistic goals for yourself and make an effort to stick with them.
Start being more productive with your time
By making a to-do list, prioritizing, and single tasking with a timer you'll be well on your way to getting more done every day—in less time! Delegating, taking breaks, and having realistic goals will help you sustain your energy so that you can focus and rejuvenate. Just remember that Rome wasn't built in a day and neither is a well-oiled machine; give yourself some grace and implement these changes into your life. With a little practice, these tips will soon become second nature—and before long, they'll help you transform into a more productive version of yourself! So what are you waiting for? Start putting these tips into practice today and see how much more productive you can be!